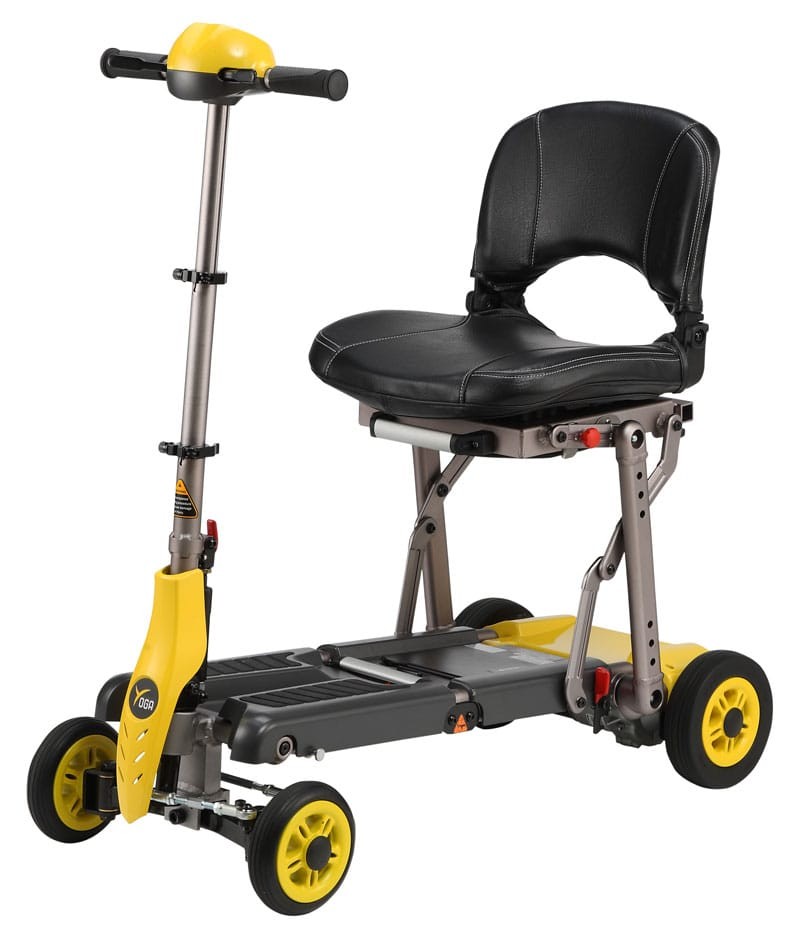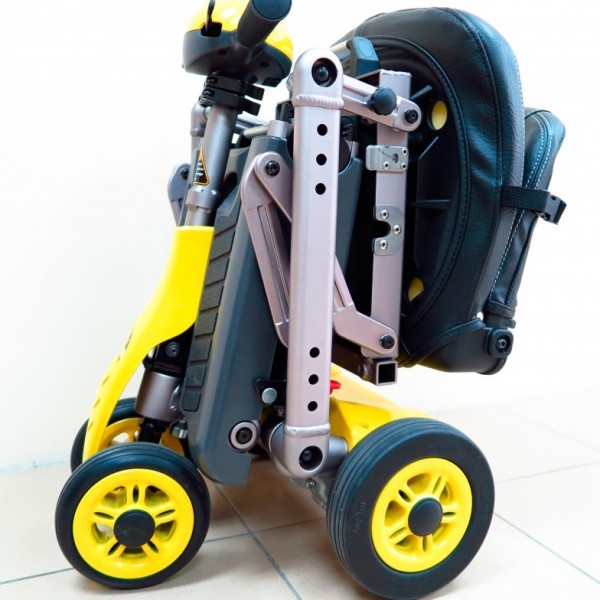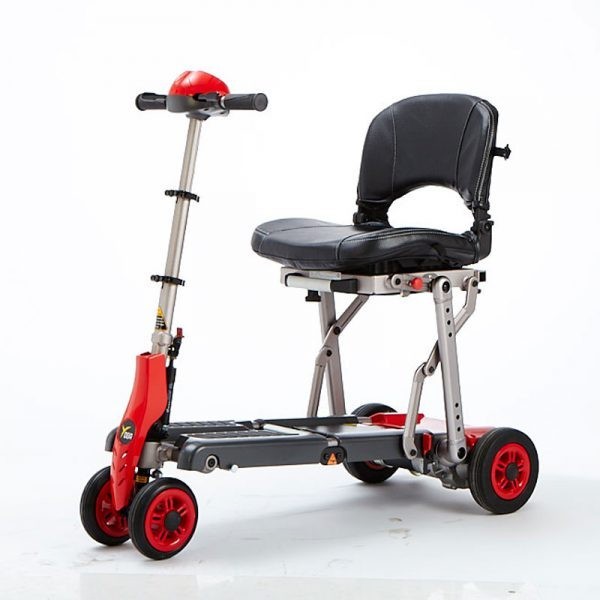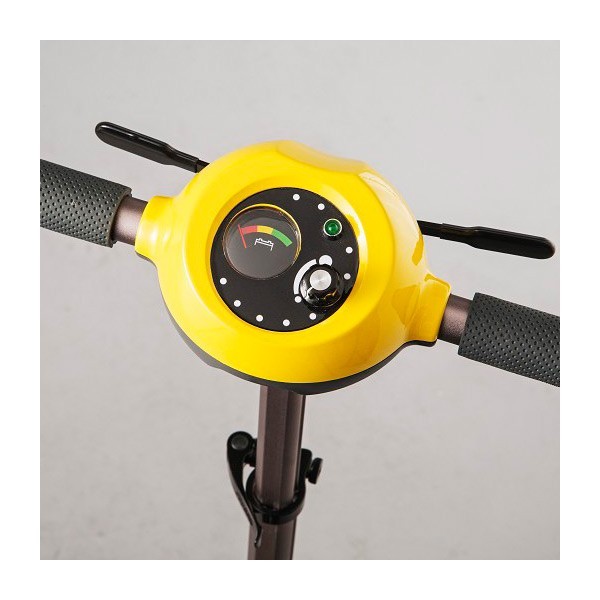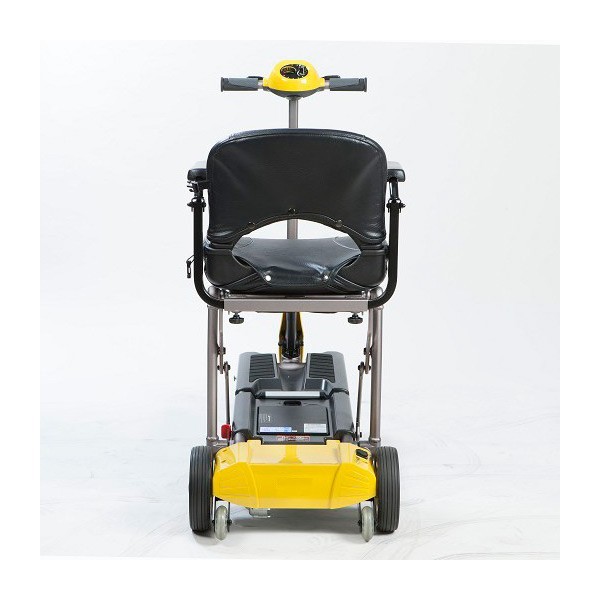 Teyder Yoga
At Teyder they are committed to quality, and we are looking for innovative designs and products with features, materials and finishes that ensure the best of experiences for the user.
With the Teyder Yog mobility scooter, a high-performance product has arrived on the market, made with highly light materials and unbeatable finishes that ensure the durability of the product and an excellent user experience. The small dimensions of this new scooter and its robust structure allow for light transport and easy and uncomplicated folding.
The power of the motor (80-340W) and the capacity of its light lithium batteries (11.5Ah) make the Teyder Yoga scooter easy to store and have a great autonomy (18 Km) and versatility.
The size of the Teyder Yoga scooter makes it ideal to enter any space, be it an elevator, the trunk of the car, narrow hallways or doors, etc. It can even be transported in the aircraft cabin, presenting the original certificate of the batteries.
The Yoga is a scooter highly adaptable to the needs of the user, which allows the handlebar to be adjusted to the height and degree of inclination that is needed, to allow a comfortable and safe journey. The patented front wheel system features an advanced independent suspension mechanism on each wheel to provide stability while driving, and especially when cornering.
Design, modernity, safety and excellence in quality of materials come together in the Teyder Yoga mobility electric scooter, making it the most robust folding scooter on the market.
3.032,61€
(21% VAT included)
REMEMBER: If you have a disability certificate greater than 33% degree, you are entitled to a VAT reduction on this product.
Free Shipping in Spain (peninsula).
Our physical store is located at Calle Cavanilles 7, 28007 Madrid.
Secure SSL Purchase (+info)
Returns: 15 days.
Need any assistance? Contact us +34 915701682
Financing:

Cetelem
From 3 to 60 months
Calculate your fee
WHEELS : 3
LENGTH x WIDTH ( cm): 113x52cm
BATTERIES: N/A
ENGINE: N/A
TOP SPEED: 6 km/h
TRAVEL RANGE: 18 km
SCOOTER WEIGHT: 34 kg
MAX WEIGHT SUPPORTED: 114 Kg
MAX SLOPE: N/A
WHEEL TYPE: Solid
GROUND CLEARANCE: N/A
SUSPENSION: NO
LIGHTS: NO
REMOVABLE PARTS : 1
Colours: red and yellow
* Data provided by the manufacturer.
Warranty: 2 years and 6 month on the battery
21% VAT and transportation included
Free shipping for orders shipped to Peninsular Spain. Please contact us for orders shipped to the Spanish islands and to other countries.
Reduced VAT rate (4%) will be applied to customer provided 33% disability certificate (or higher degree)