Kingon P2 oxygen concentrator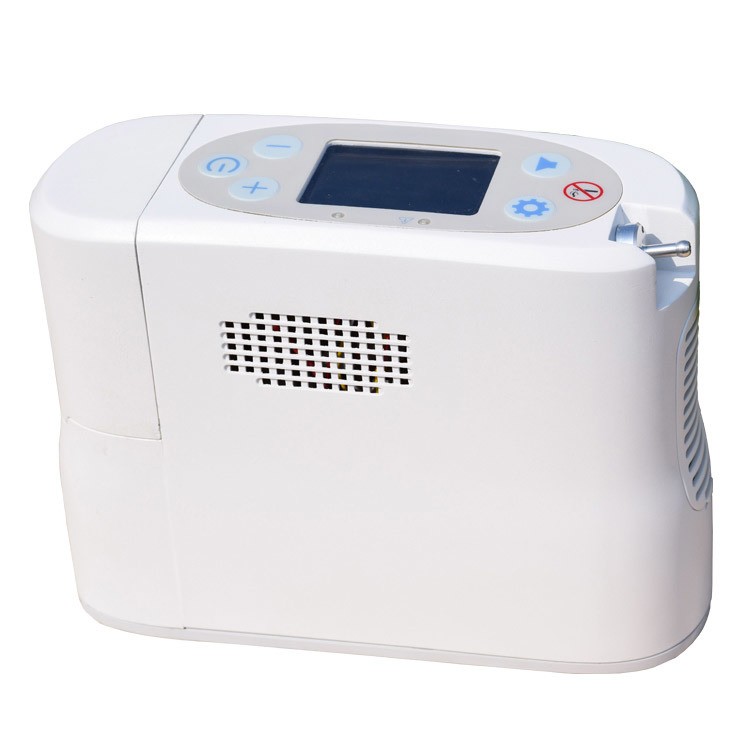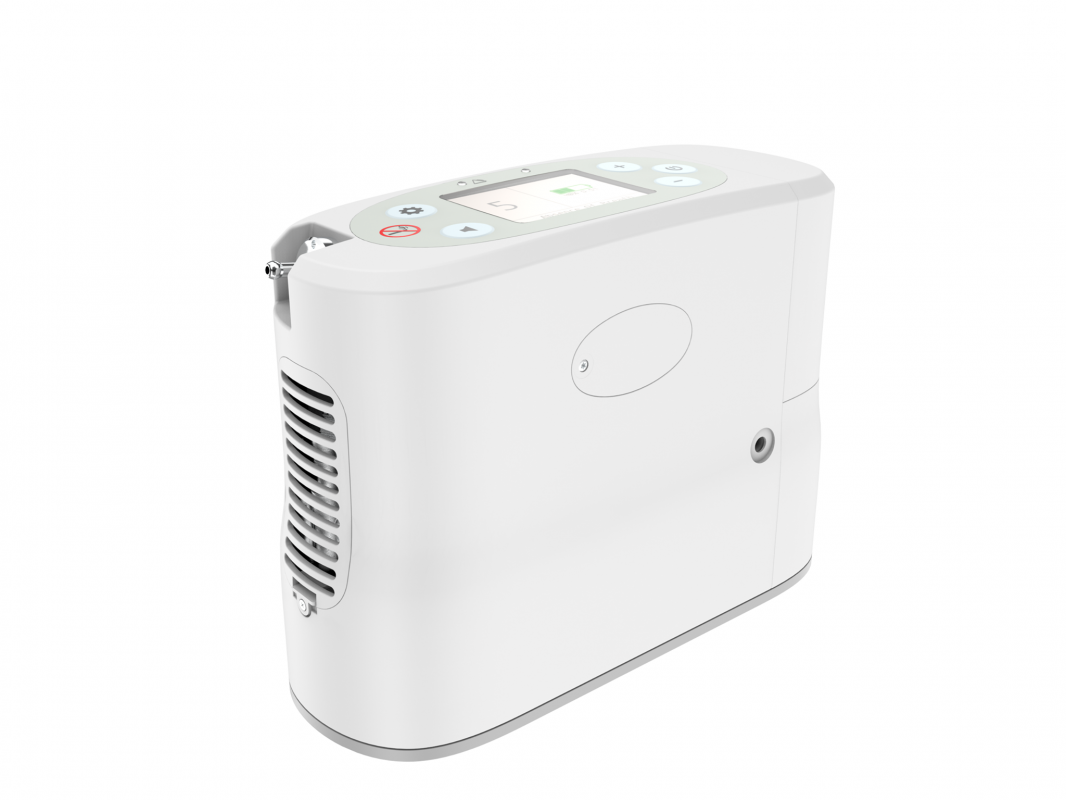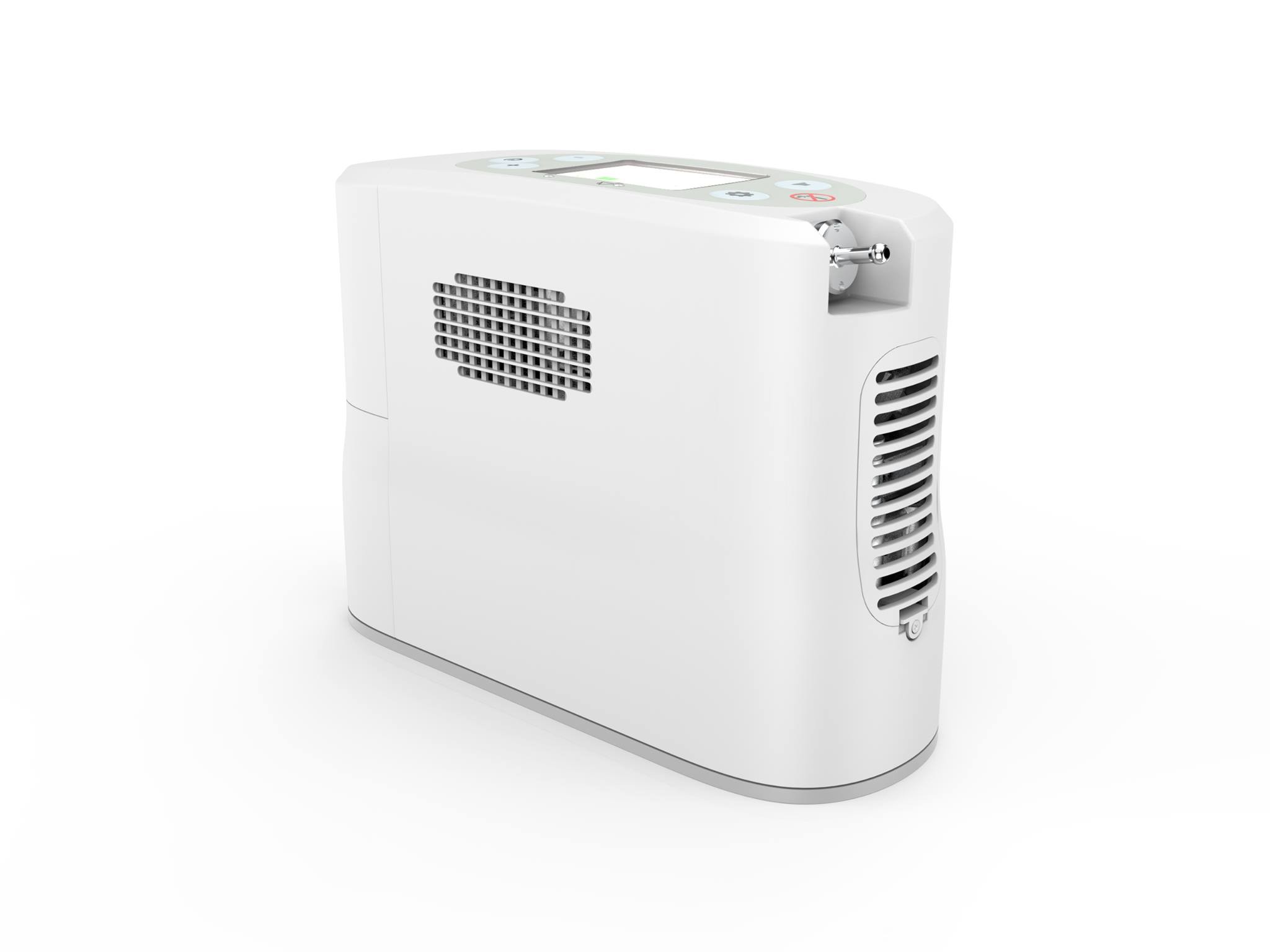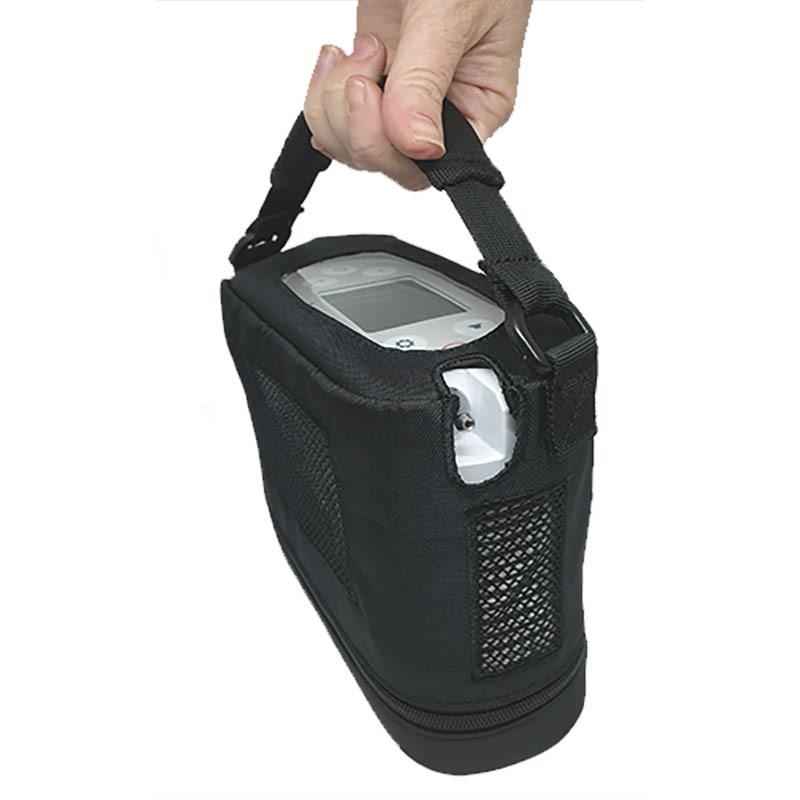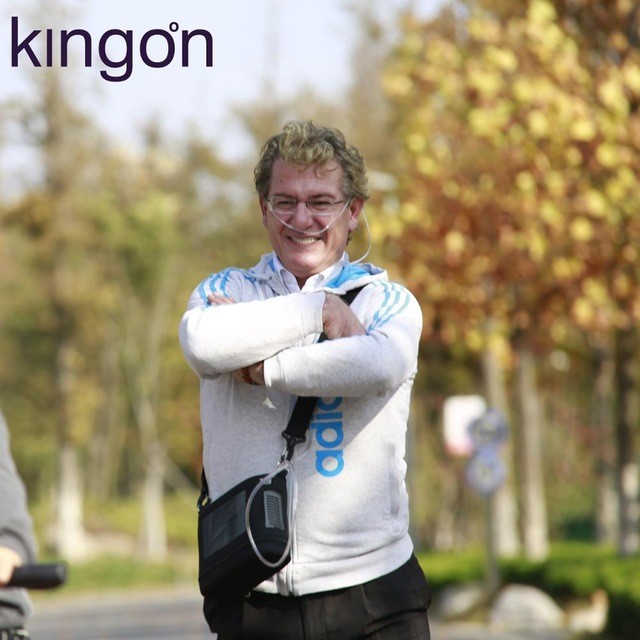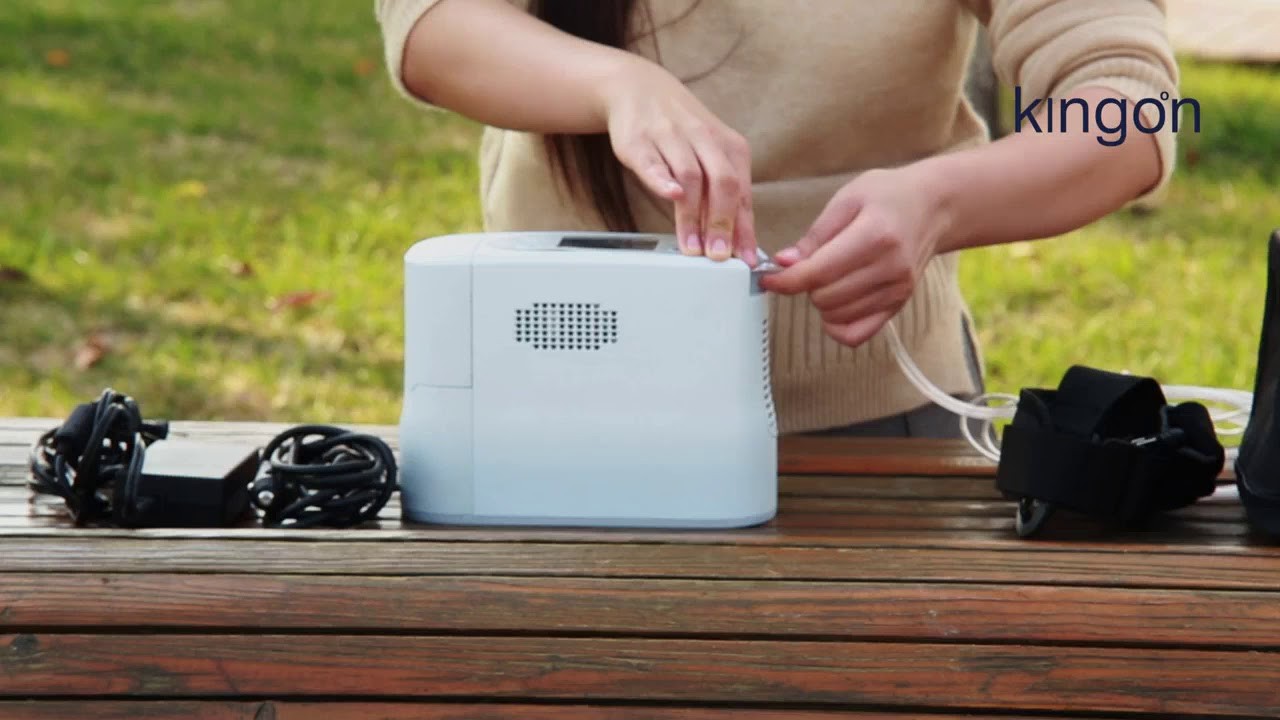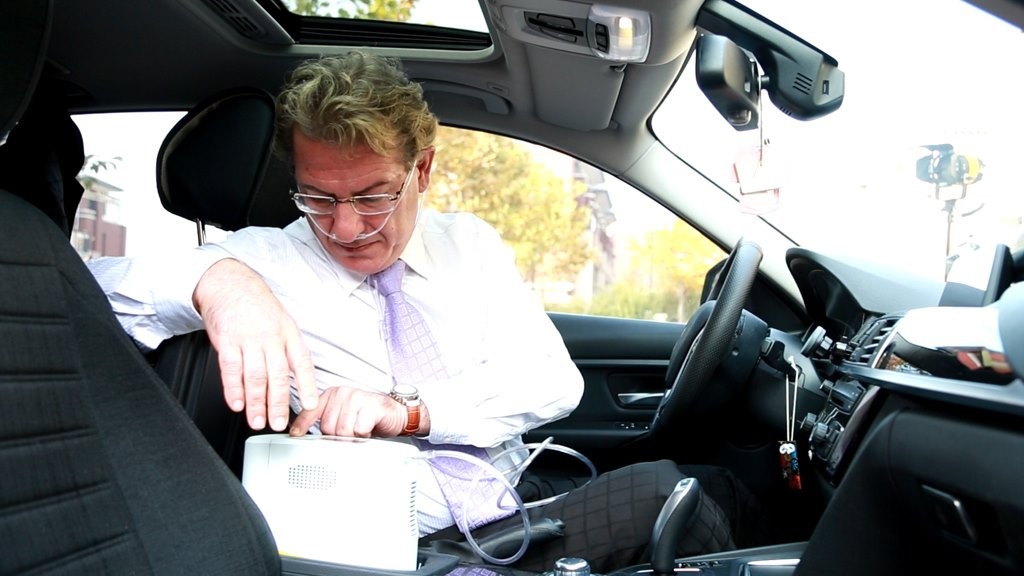 Kingon P2 oxygen concentrator
Kingon P2 oxygen concentrator is the Apex portable oxygen concentrator ideal for patiens who require oxygen therapy without giving up their lifestyle.
It is based on flow-on-demand technology. Compared to the technology that provides a continuous flow, in the flow on demand, the oxygen bolus is supplied to the patient at the beginning of the inspiration process.
Oxygen volume per minute (at sea level)
Compared to continuous flow equipment, Kingon P2 oxygen concentrator is compact (22.1 x 16 x 8.5 cm) and lightweight (1.98 kg), providing an oxygen flow with the same quantity and purity. The Kingon P2 provides the patient with an unlimited oxygen supply outside the home with an O2 concentration of 96%. The oxygen flow is adjustable in 5 levels.
The autonomy of the Kingon P2 is greater than 3 hours in position 2. The Kingon P2 has 24 types of notices that ensure proper operation of the equipment. It is designed to be used 24 hours a day, seven days a week. Its large 2?8 "screen allows an adequate reading. The equipment incorporates filters that prevent the entry of dirt, lengthening its useful life. Supplied with a carry bag.
Lightweight
You can hold it up with one had easily
Mini Size
Very small size. Very easy to carry. 221 mm X 85 mm X 160 mm
Pulse Oxygen Supply
Kingon P2 oxygen concentrator is equivalent to 5 litres
Triple filtration
Dust, hair, pollen and granule.
Powerful compressor
High efficiency + Low noise + Excellent heat dissipation + Long Life
High efficiency molecular sieve
Better adsorption
6800 mA battery
Continuous and stable battery life
You can see all the features of the Kingon P2 oxygen concentrator device watching the folllowing VIDEO
3.600,00€
(21% VAT included)
Free Shipping in Spain (peninsula).
Our physical store is located at Calle Cavanilles 7, 28007 Madrid.
Secure SSL Purchase (+info)
Returns: 15 days.
Need any assistance? Contact us +34 915701682
Financing:

Cetelem
From 3 to 60 months
Calculate your fee
Dimensions (length x width x height): 22.1 x 16 x 8.5 cm
Weight: 1.98 kg
AC Input voltage: 100-240V, 50-60Hz
Operating mode: On request
Oxygen volume per minute at sea level:
+ Setting 1: 210 ml/min
+ Setting 2: 420 ml/min
+ Setting 3: 630 ml/min
+ Setting 4: 840 ml/min
+ Setting 5: 1000 ml/min
Internal battery life:
+ Setting 1: 3:40 hrs
+ Setting 2: 3:20 hrs
+ Setting 3: 2:54 hrs
+ Setting 4: 2:14 hrs
+ Setting 5: 1:50 hrs
Sound level 49 dBA (in setting 2)
Alarms 24 types of warnings
* Data provided by the manufacturer
Warranty: 3 years on the product and 1 year on the batteries
VAT 21% and transport included
Free shipping in the Peninsula (check price for shipments to the islands or abroad).
Related Products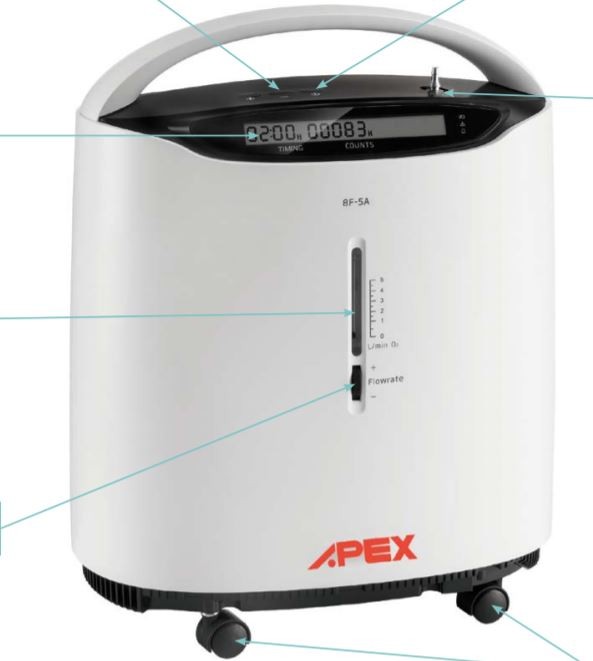 Works well for patients who are sedentary, or only use oxygen therapy at night or for just a few hours
VAT included - Free Shipping