Splash Mobility Scooter Cover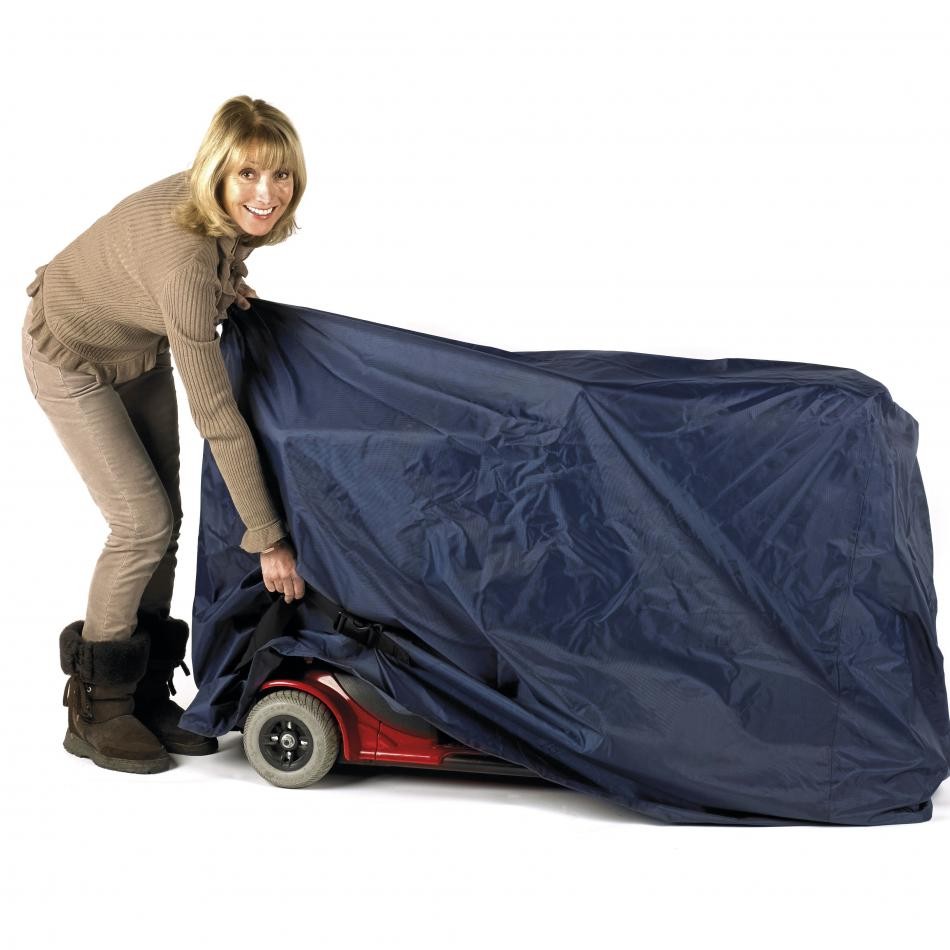 Splash Mobility Scooter Cover
The Splash mobility scooter storage cover iss a lightweight elasticated cover that slips over your scooter when additional temporary cover is required. The tough fabric is navy blue in colour and fully waterproofed. The seams are sealed to ensure that water does not get through.
Sizes:
S -105 x 48 x 120 cm
L: 113 x 67 x 136 cm
XL: 130 x 80 x 160 cm
This cover should fit most three and four wheeled scooters up to a maximum length of 135cm. For your convenience, the cover is machine washable as well as being easy to wipe clean.
120,00€
(21% VAT included)
Free Shipping in Spain (peninsula).
Our physical store is located at Calle Cavanilles 7, 28007 Madrid.
Secure SSL Purchase (+info)
Returns: 15 days.
Need any assistance? Contact us +34 915701682
Financing:

Cetelem
From 3 to 60 months
Calculate your fee
S -105 x 48 x 120 cm
L: 113 x 67 x 136 cm
XL: 130 x 80 x 160 cm
Available in Blue color
*Data provided by the manufacturer
Warranty: 2 years
21% VAT and transportation included
Free shipping for orders shipped to Peninsular Spain. Please contact us for orders shipped to the Spanish islands and to other countries.