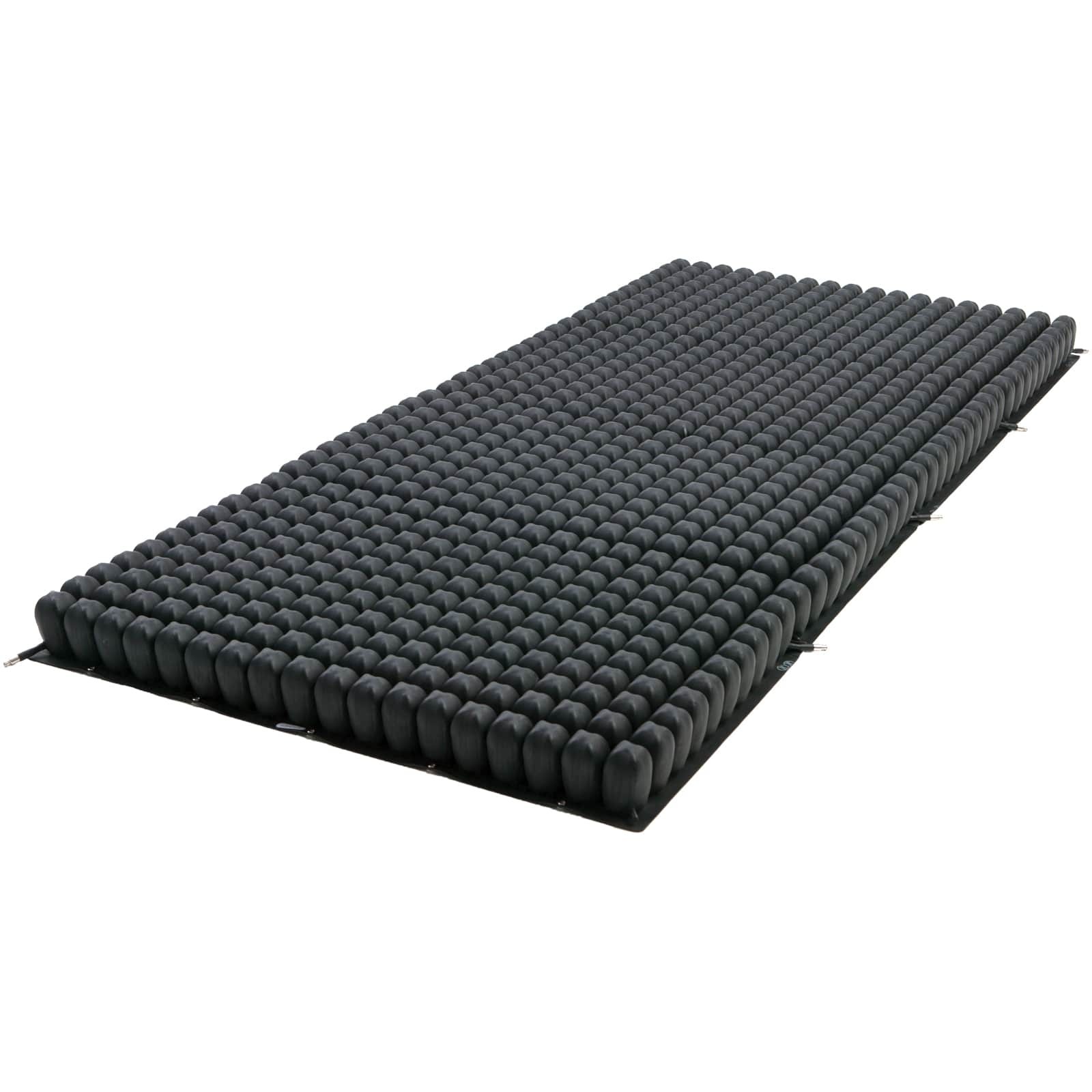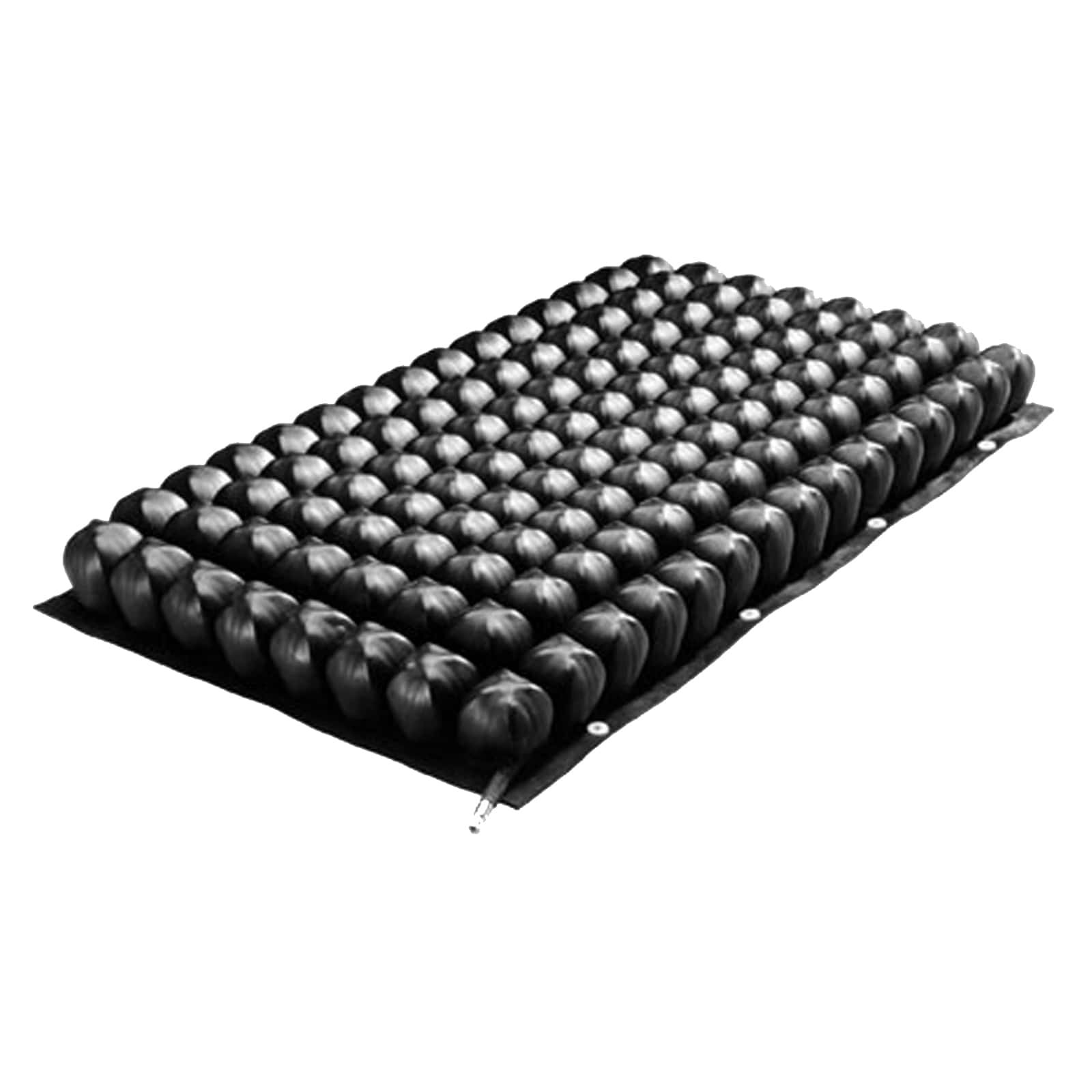 Roho Dry Floatation
Roho Dry Floatation mattress cover system is one of the most effective support surfaces in the care and prevention of pressure ulcers. Thanks to DRY FLOATATION technology, it distributes pressure evenly over the entire surface, thus providing optimal skin protection.
Mattress Overlay System creates the ideal environment of protection and healing with the ORIGINAL non-powered, air-filled, adjustable, zoned, reactive mattress overlay.
Don?t let its simplicity fool you. The performance, efficiency and quality of this overlay system are unequaled in the industry. Comprised of soft, interconnected air cells, the Roho Dry Floatation mattress overlay conforms precisely to the body's contours, helping soft tissue to maintain its shape in order to maximize the healing process as well as prevention.
Foam insert pad(s) are also available in both standard and custom configurations.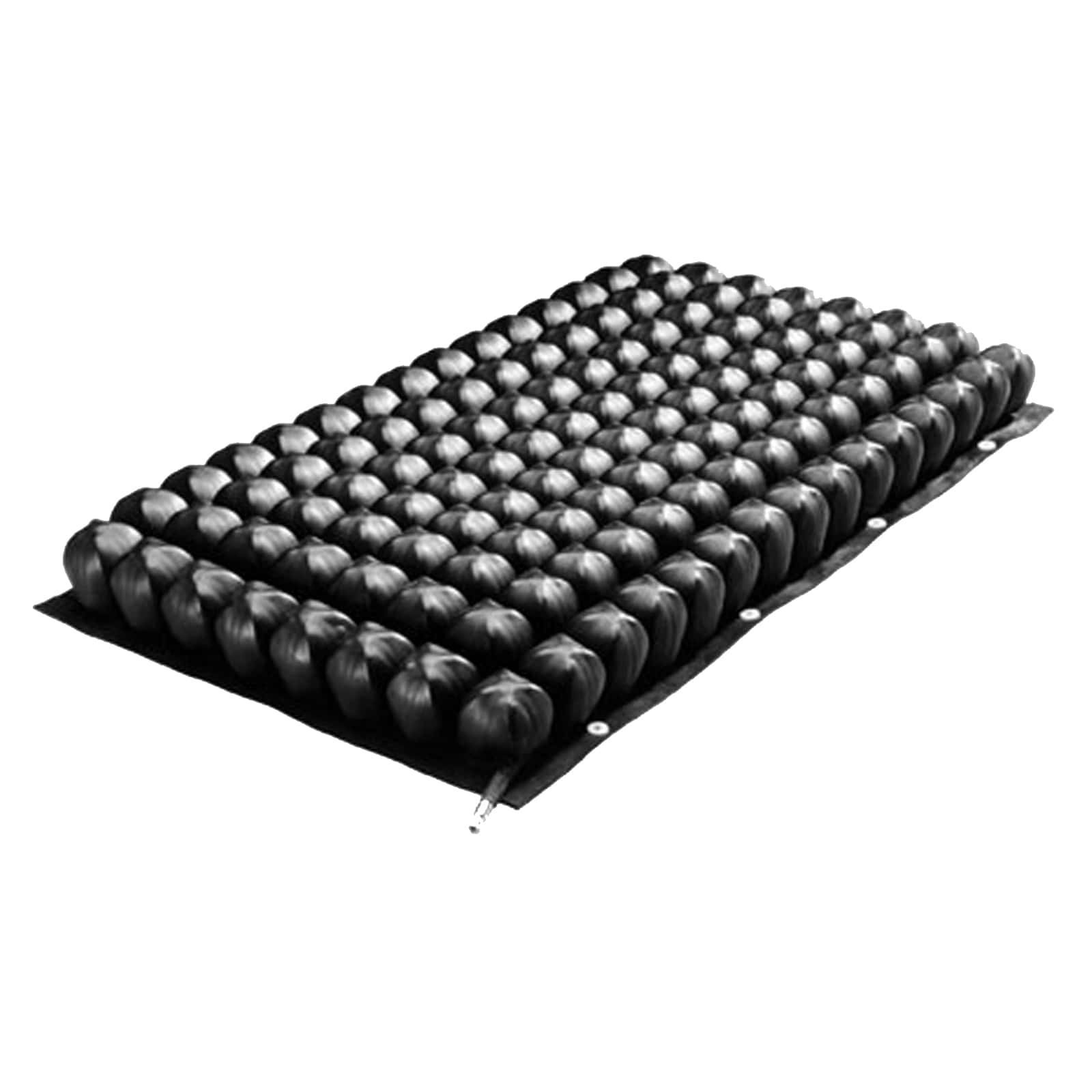 Key Features - Roho Dry Floatation
+ With 720 air cells, this mattress overlay allows for greater conformity and better pressure distribution. Each cell is specially treated to minimize friction and resulting shear.
+ The four sections of the mattress overlay are independently adjusted, providing a low-pressure environment over the entire contact area of the body.
+ The DRY FLOATATION system provides prevention and therapeutic coverage for all pressure injuries including deep tissue injuries. The ability to "float" in the mattress overlay promotes healing and reduces soft tissue deformation.
+ Using laser Doppler velocimetry in a year long study*, it was proven that blood flow increased at least four times the base line value when a individual was immersed in the DRY FLOATATION mattress overlay. (* Jacobs, Mary Ann, MSN RN. "Compression of Capillary Blood Flow Using a Regular Hospital Bed Mattress, ROHO Mattress, and Mediscus." Rehabilitation Nursing 14.5 (September/October 1989).)
Drainage holes in the base of the mattress overlay allows for moisture to drain away from the body.
+ This overlay can be used in any clinical setting. It also is ideal for home, allowing earlier discharge for some individuals.
+ Adjustable. 3.5 (8 cm) high air cells can be adjusted to the individual's body shape and size and to their position over time.
+ Non-powered. Requires no external power source.
+ Easy to clean. May be cleaned and disinfected. See operations manual for instructions.
+ Repairable. Extends overall life of the mattress overlay.
+ Cover options. Reusable and full enclosure covers are available.
Dry Flotation Technology - Roho Dry Floatation
+ Evenly distributes pressure from areas with pressure peaks.
+ Reduces pressure in risk areas.
+ Minimizes friction and shear of the tissues.
+ It favors blood circulation to maintain and promote healing and protection.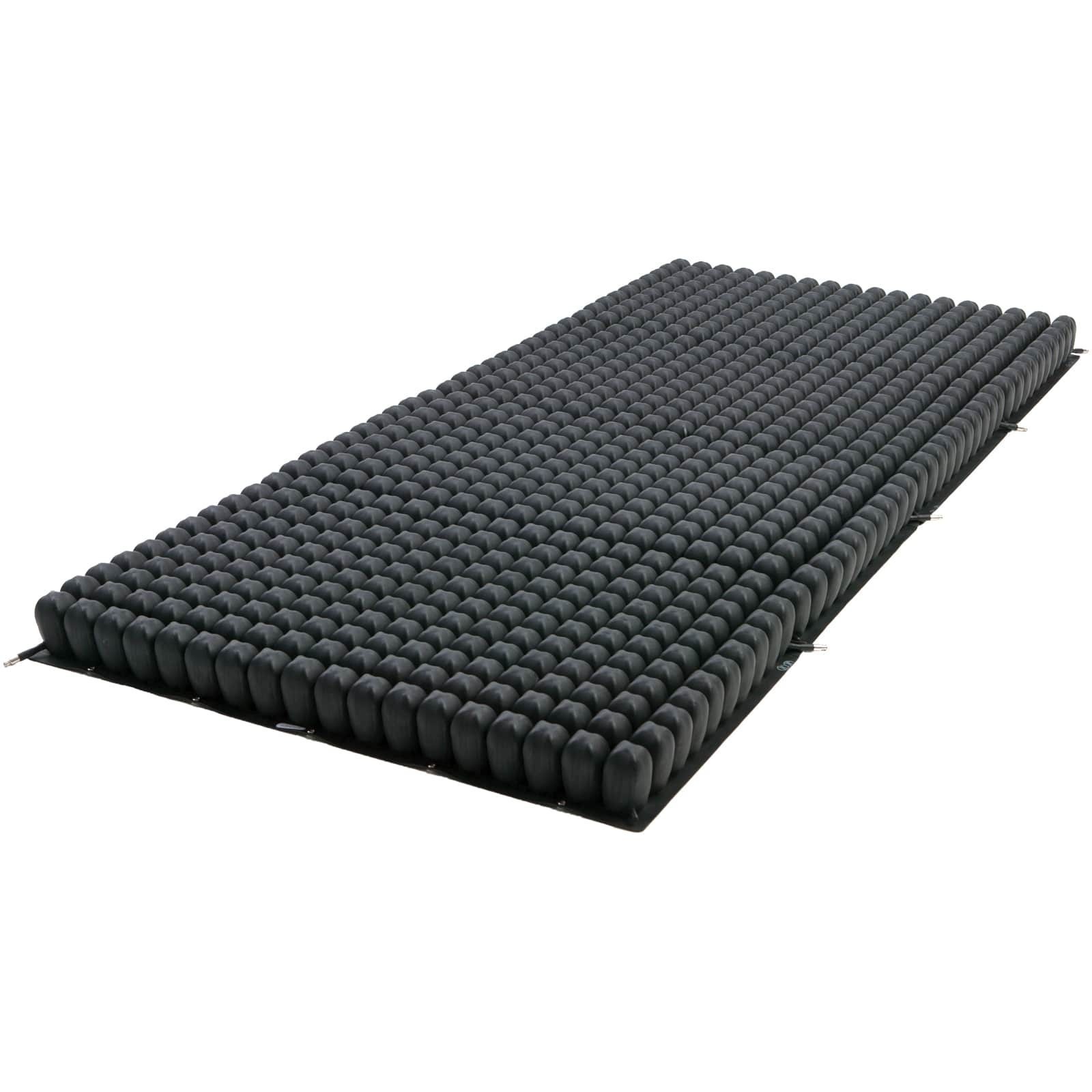 Sustainable & Silent - Roho Dry Floatation
+ It is ecological since it can be washed and / or sterilized.
+ Does not require an external power supply.
+ The absence of noise provides a relaxed environment for patients.
More effective in users with:
+ Limited or completely immobile mobility.
+ Any pressure ulcer on the trunk, pelvis, etc.
+ Altered circulatory system.
You can see all the features of the Roho Dry Floatation aircell matterss in the following VIDEO
2.550,00€
(21% VAT included)
Free Shipping in Spain (peninsula).
Our physical store is located at Calle Cavanilles 7, 28007 Madrid.
Secure SSL Purchase (+info)
Returns: 15 days.
Need any assistance? Contact us +34 915701682
Financing:

Cetelem
From 3 to 60 months
Calculate your fee
Construction: flame-resistant, black neoprene (not made with natural rubber latex)
SKU MATTSYS - Mattress Overlay System
MATTSECT - Mattress Overlay Section
Height: Approximately 3.25 in. / 8.5 cm without load
Width: 33.75 in. /86 cm
Length: 75 in. / 190.5 cm
Weight: Mattress Overlay System: 32.0 lbs / 14.5 kg
Mattress Section: 8 lbs. / 3.6 kg
Weight Limit: There is no weight limit for the Standard Overlay or Bariatric Overlay
* Data provided by the manufacturer.
Warranty: 2 years
21% VAT and transportation included
Free shipping for orders shipped to Peninsular Spain. Please contact us for orders shipped to the Spanish islands and to other countries.