Battery Charger MK Powered LS 24/8 8a 24v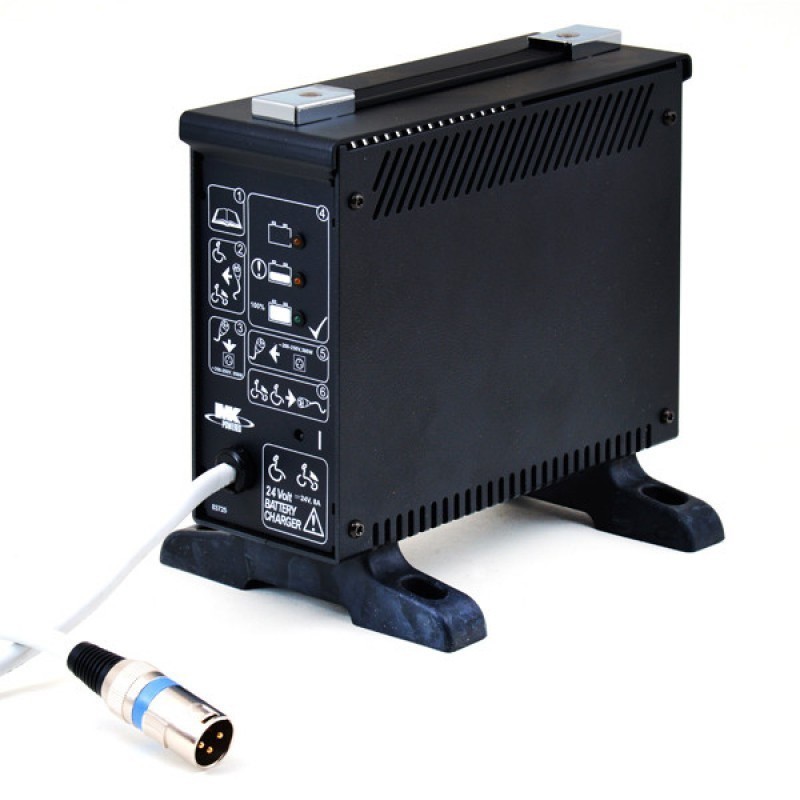 Battery Charger MK Powered LS 24/8 8ah 24v
MK Powered 24V 8A LS24 / 8 (or M-D-EN0801) automatic charger for wheelchairs with lead batteries (open, gel or AGM).
Its standard XLR output connector (05: round) is the ideal connector for wheelchairs.
This charger is equipped with 3 LED charge indicators:
- 1 for 100% load
- 1 for 50% load
- 1 for discharged battery
This new charger is made up of premium quality components and is compliant with CE, RAEEs and RoHS regulations. For all chargers, a voltage difference of 1 volt (V) does not represent a risk to your device and allows for optimized charging of the device. Select a charger of identical power (Watts - W) to the original charger. However, to shorten the charging time, you can choose a charger with a higher amperage (up to the limit of a quarter of the capacity: if your battery is 40 Ah, your charger should be 10A maximum).
210,00€
(21% VAT included)
Free Shipping in Spain (peninsula).
Our physical store is located at Calle Cavanilles 7, 28007 Madrid.
Secure SSL Purchase (+info)
Returns: 15 days.
Need any assistance? Contact us +34 915701682
Financing:

Cetelem
From 3 to 60 months
Calculate your fee
Dimension 205mm (L) x 148mm (W) x 192mm (H)
Volume 0.006cm³
Weight 1.8 Kg
*Data provided by the manufacturer
Warranty: 6 months
21% VAT and transportation included
Free shipping for orders shipped to Peninsular Spain. Please contact us for orders shipped to the Spanish islands and to other countries.