Carryall & Cushion Leather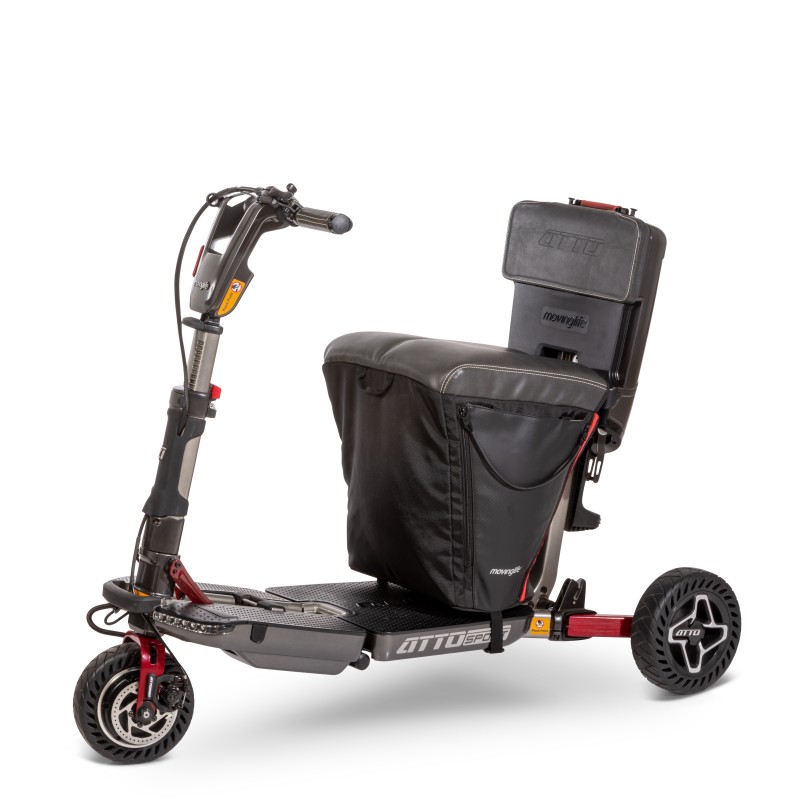 Carryall & Cushion Leather
Carryall & Cushion Leather  is a smart solution for Movinglife ATTO users that offers extra seat padding, and also utilizes the free space under the seat for storage.
When needed, the Carryall can be detached from the ATTO seat to be hand-carried.
Main Features
✓ Seat cushioning is made of leather for extra style and comfort
✓ Side safety reflectors
✓ Take advantage of the large space under seat, for storage
✓ Enjoy extra-soft and breathable seat cushioning
✓ Remove and carry easily as heavy duty carryall
Make smart use of the space under your ATTO seat and add an extra padding and layer of comfort. It becomes a robust and practical handbag.
ATTO accessories are specifically created to enhance, support and work with the ATTO mobility scooter in all user modes; while driving, while carrying/transporting in trolley mode, and when folding for storage or transportation.
Combination with other accessories
Possibility of combining with accessories:
-Luxury Orthopedic Backrest Leather
-Luxury Swivel Seat Leather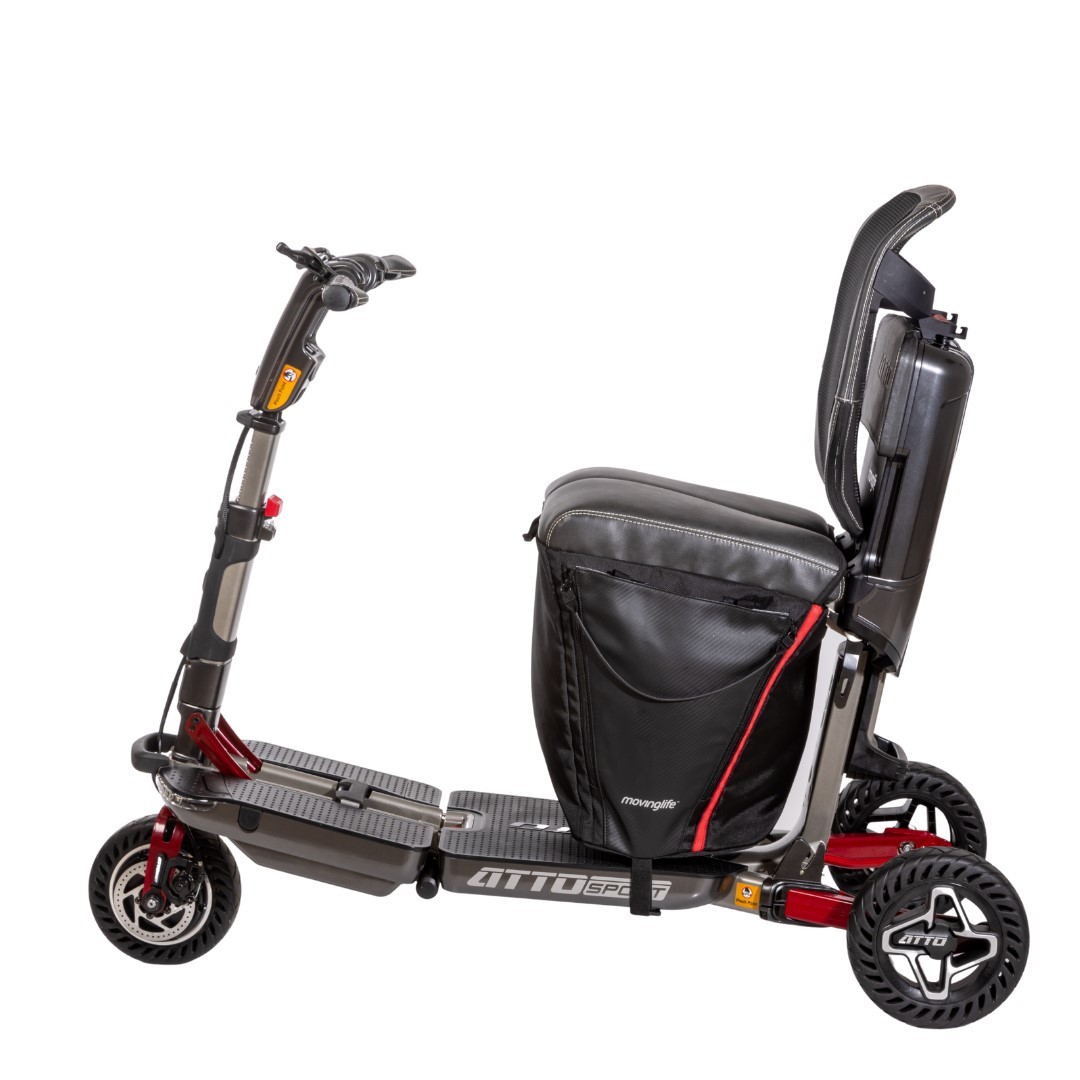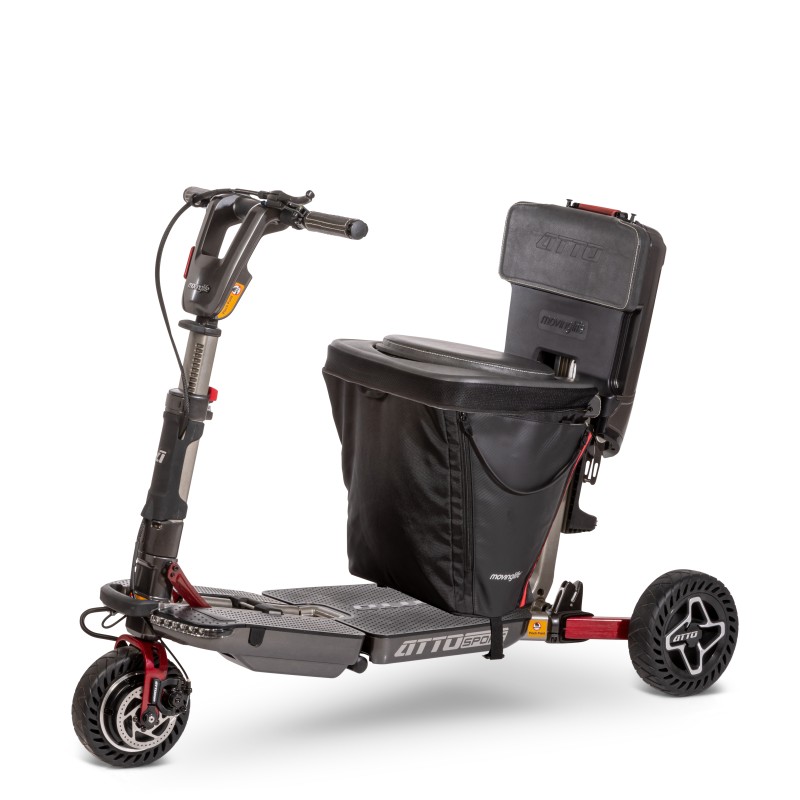 242,00€
(21% VAT included)
Part number: 600-104838
Folded dimensions: 44 cm x 22cm x 7cm / 17.32" x 8. 66" x 2.76"
Capacity: 40L / 0.04 Cubic Meter from the total load weight of 120 kg
Weight: 0.76 kg / 1.68 lbs
*Data provided by the manufacturer.
Warranty: 3 years
21% VAT and transportation included
Free shipping for orders shipped to Peninsular Spain. Please contact us for orders shipped to the Spanish islands and to other countries.