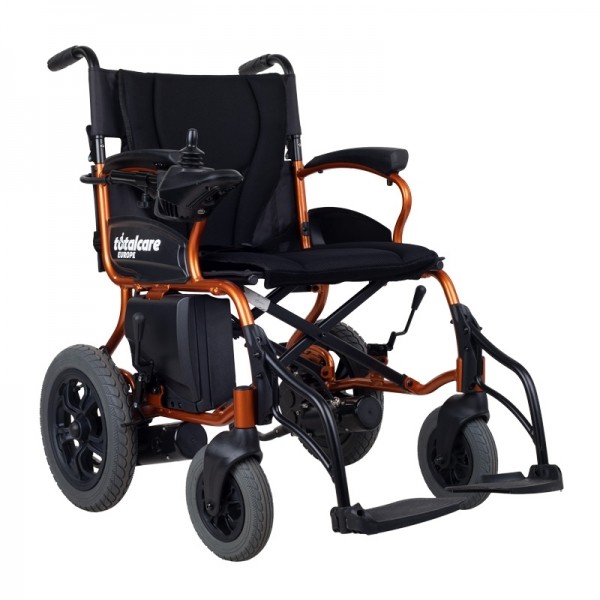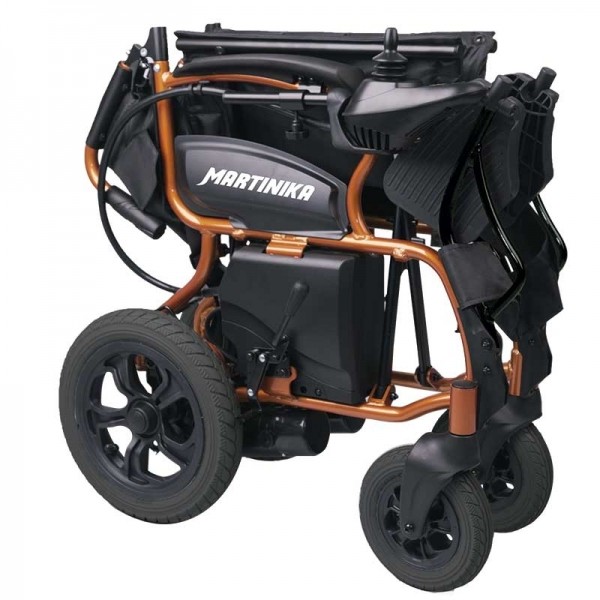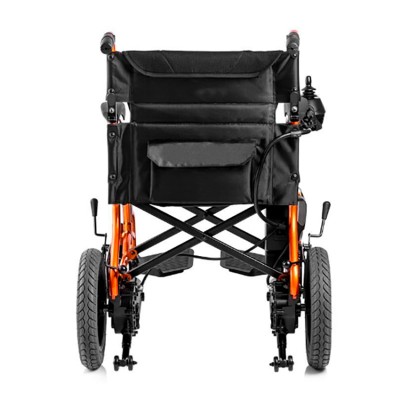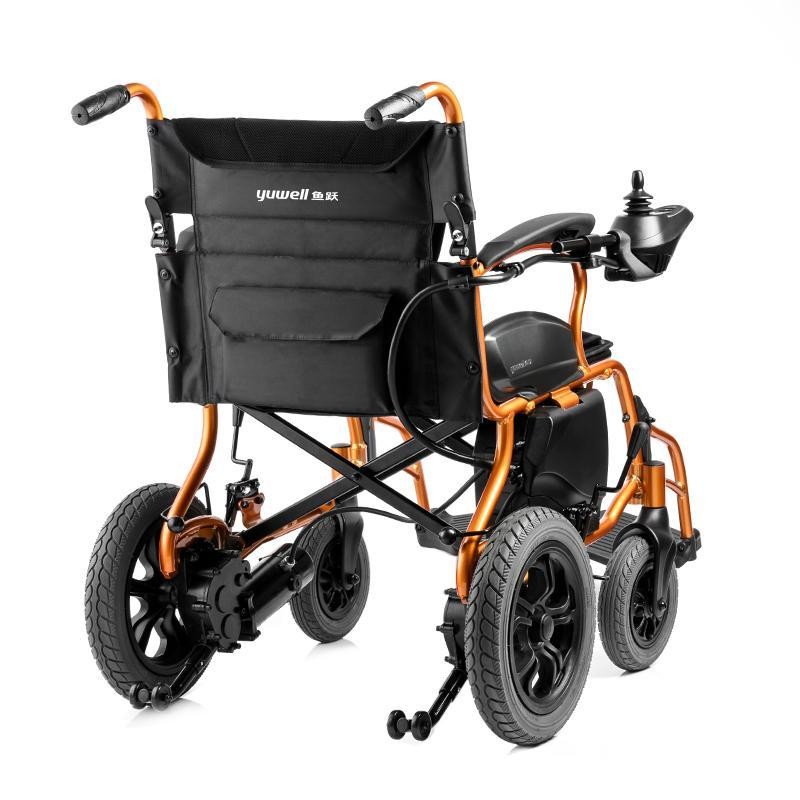 VIDEO
Martinika
Total Care's MARTINIKA electric wheelchair is a lightweight folding power chair made of aluminum. This is a comfortable, folding and light electric wheelchair, which adapts to all the user's needs. Easy to handle and transport (total weight only 25.5 kg) thanks to its 18ah lithium battery. Ideal for day to day and for traveling.
Weighing only 25.5 kg, you can easily carry it in the trunk of your car. The width of the MARTINIKA seat is 45 cm and it has a total width of 68 cm. It measures 90 cm high and 99 cm long. Despite its lightness, it is a robust and resistant chair that admits users up to 100 kg. It has a range of 18 km. The chair has solid wheels to avoid punctures and is also offered with the option of a joystick for the companion.
Accessible Madrid offers rental of a lightweight folding electric wheelchair in Madrid for people with reduced mobility or disabilities. The wheelchair rental service in Madrid can be with delivery / collection in our store in the center of Madrid or with delivery / collection at home (in the center of Madrid). This wheelchair rental service is very useful for traveling, on vacation, in post-operative processes, convalescence, etc.
Wheelchair Features

This is your Wheelchair if
Manufacturer: Total Care
Model: Martinika
Total width: 67cm
Total length: 99cm
Maximum Autonomy: 18 Km
Maximum Speed: 6Km / h
Battery type: Lithium 
Maximum slope: 9º
Maximum user weight: (Kg) 100
Total weight: 25.5Kg
Rear wheels: 300mm
Battery: 1x18ah 
Seat width: 45
Seat depth: 44
High seat floor: 48cm
Foldable: Yes
Chair material: Aluminum
Optional. Companion joystick
- You need the power chair temporarily, or for a specific purpose and for a specific period of time.
- If you are looking for a lightweight, portable, foldable and compact electric wheelchair. It is made of aluminum and it is easy to fold. Also the backrests folds.
- You want to rent the chair and try it out for a while, before you purchase it.
- If you are traveling by car, train, boat or a plane. The chair has small dimensions.
- Accidents happen and can restrict the use of your legs. You may need to rent it for a couple of weeks.
- When a specific incident results in temporary disability, renting a power wheelchair for a limited time could prove to be smarter than buying one outright.
- You are visiting relative might have need of a rental chair while staying with family.
- Once folded even no need to disassemble the footrest, being so compact, it fits even in small trunks.
- Super narrow and maneuverable in tight spaces, passing through narrow corridors or doors where no pass conventional wheelchairs.
- If you are looking for comfort and if you weigh less than 100 kg.
- If you do not want to get a flat tire. Its wheels are rubber solid.
- Great to access public transport in the city.