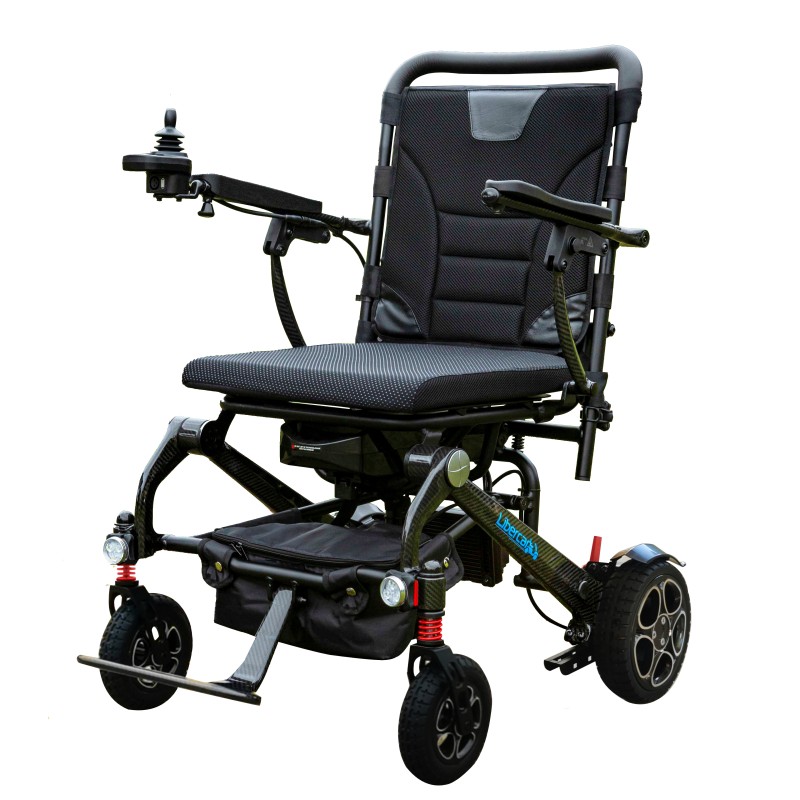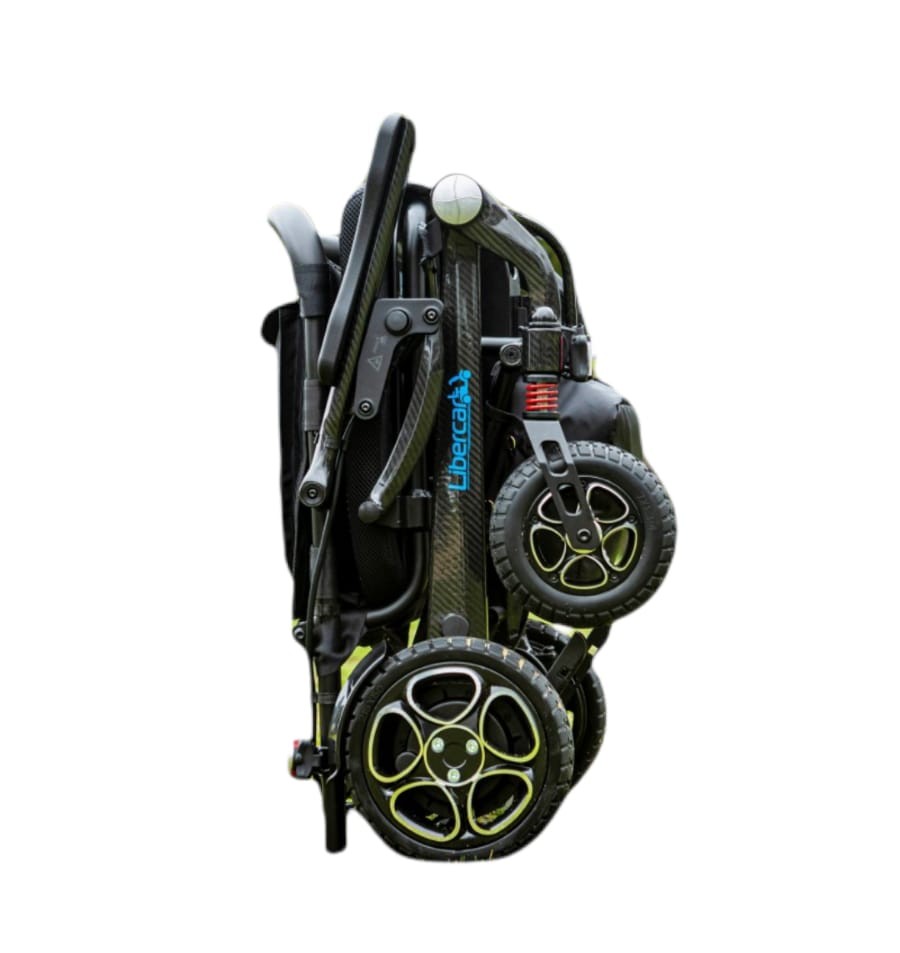 VIDEO
Libercar Alma 10
Libercar Alma 10 is the first power chair on the market in the segment of ultralight folding electric wheelchairs with lithium battery and built entirely in carbon fiber. Carbon fiber is a material highly valued for its mechanical properties (lighter than aluminum and stronger than steel).
Thanks to its carbon fiber frame, the latest generation brushless motors and its lithium batteries, the Libercar Alma 10 weighs only 19.8 kg and has a mechanical behavior far superior to that of conventional chairs. Brushless motors: 2x250W. Lithium battery: 10Ah. Max. Speed ​​8km/h. Max. Travel range 13km. Comprehensive cushioning. Lights. Memory foam seat. Digital joystick - 5 speeds - Progressive intensity
It has a manual push bar. It folds up easily and takes up very little space to be transported in a vehicle. Ideal for travel.
Accessible Madrid offers ultralight folding electric wheelchair rentals in Madrid for people with reduced mobility or disability. The wheelchair rental service in Madrid can be ordered with home/hotel delivery/Pick-up (in cenyral Madrid) or directly at our store in the center of Madrid. This service is convenient and very useful for traveling, for vacation, in post-operative processes, convalescence, etc.
Wheelchair Features

This is your Wheelchair if
Battery type: 1 X 24V X 10Ah lithium-ion. - 240Wh.
Brushless motors: 2x250W
Speed max. 8 km/h
Carbon Chassis: YES
Autonomy max. 13 km
Joystick with digital display: YES
Length with folded footrests: 66 cm
Chair length folded 35 cm
Normal chair width 59 cm
Normal chair height: 95 cm
Chair height folded 71 cm
Seat base height 52 cm
Total weight of chair 19.8 kg
Lithium battery weight (ud) 1.8 kg
Chair frame weight 18 kg
Independent battery charging YES.
Seat width between armrests 47cm.
Seat depth 42 cm.
Fold-up footrest YES.
Removable footrest NO.
Folding armrests YES.
Bar for manual push YES.
No. of gears 5.
- If you are traveling and need an ultra light and foldable electric chair to move around. Easy transport.
- If you only need the power chair temporarily, or for a specific purpose and for a specified period of time.
- If you are looking for the lightest, most portable, foldable and compact electric wheelchair on the market. The frame is made of carbon and is very easy and quick to fold. The backrest is also foldable in half.
- If you need to rent the ultralight electric chair and wish to try it for a while before buying it.
- If you travel by car, train, boat or plane. Its lithium battery has less than 300Wh and is authorized to be carried by plane by IATA. The chair has very small dimensions.
- Accidents happen and can restrict the use of your legs. You may need to rent an ultralight electric chair for a few weeks for a convalescence.
- If you have any contingency and this results in a temporary disability. Hiring a very light electric wheelchair for a limited time may be smarter than buying a new one.
- If you are visiting a relative and may need a rental chair during your stay.
- You need to put it in the trunk of your car. It is an ultralight chair.
- If you need a super light and maneuverable electric chair in confined spaces, which can go through narrow corridors, elevators or door frames where conventional wheelchairs cannot.
- If you are looking for comfort and if you weigh less than 115 kg.
- If you don't want to get a flat tyre. Its wheels are made of solid rubber.
- If you are looking for a way to move around easily and with access to public transport in the city.