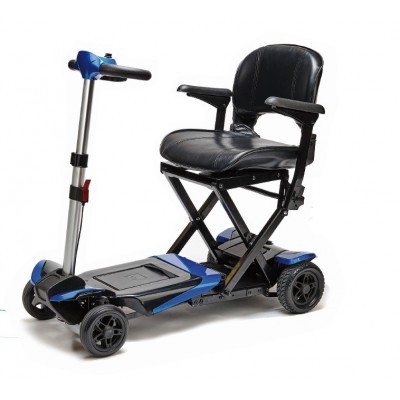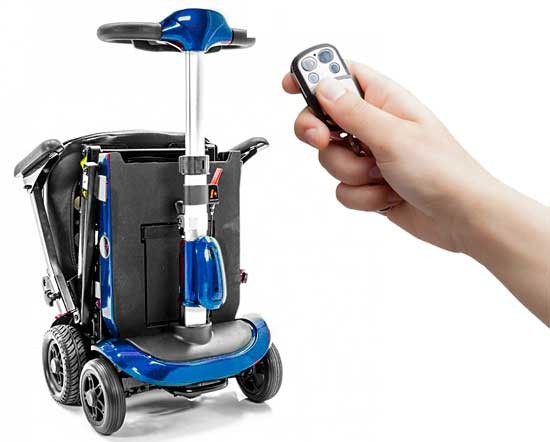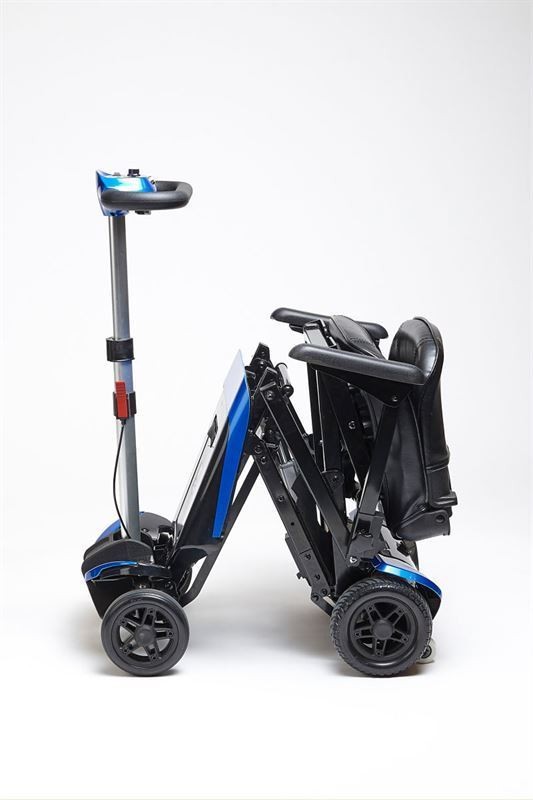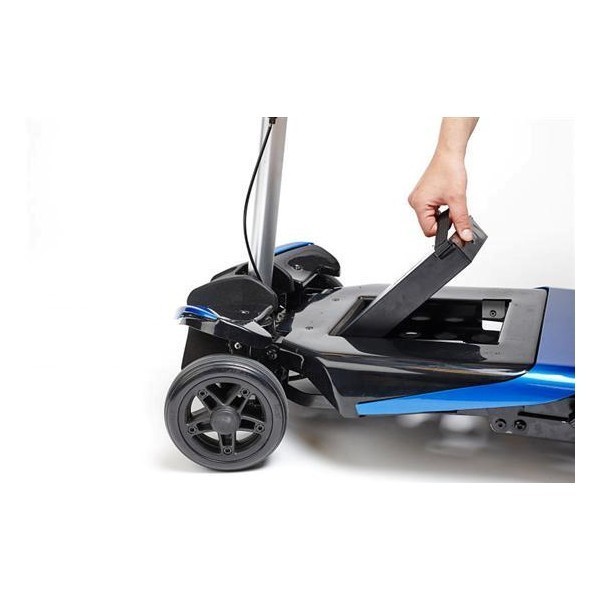 VIDEO
Apex i-Transformer
The Apex Transformer is an ultralight folding mobility scooter of reduced dimensions. This mobility scooter is ideal for daily use both indoors and outdoors, in the city or in when traveling. The scooter is easily folded and deployed using a remote control. The Apex Transformer is a mobility scooter that can be carried very easily in the trunk of a car. It measures 96 cm long and has a range of up to 15kms thanks to its 10Ah Lithium battery. It only weighs 24 kg. and maximum loading capacity up to 136 kg of weight. It can be easily transported like a trolley once folded.
Accessible Madrid offers folding mobility scooter rental service in Madrid for people with limited mobility or disability. Accessible Madrid offers a mobility scooter rental service in Madrid provided directly either at our store (in the city center) or with home delivery service in the city center. The mobility scooter rental service in Madrid is very useful when traveling to Spain, vacation, post-operative recovery processes, convalescence, etc.
Scooter Features

This is your Scooter if
- Overall Length: 93cm (36.9in).
- Overall Width: 45cm (18.1in).
- Folded Dimensions: 23.5" H, 17" W, 16" D.
- Tires: (solid wheels)-tire size front 6"x1.5"; Rear: 7"x2.36".
- Maximum speed: 6km (3.7mph).
- Safe gradient/maximum: 0-15º.
- Range: up to 15 km (9.32 miles).
- Turning circle: 1,4m (55in).
- Weight: without battery pack: 24kg (53lbs).
- Brake: inteligent, regenerative, electromagnetic.
- Maximum weight capacity: 136 kg (300lbs).
- Seat width: 43cm (17in).
- Seat Height (from the ground): 56cm.
- Battery type: ion-Lithium 1 X 10Ah. – 240 Wh.
- Motor: 24V 120W.
- If looking for an ultra light and manoeuvrable scooter. This scooter weighs only 24 kg.
- If you have a small lift at home. Folded Dimensions: 51.5 cm x 88 cm high.
- If you are travelling by car, plane or a cruise. It has a Travel range of 15 km (9.32 miles).
- If you are looking for comfort and stability (4 wheels) and if you weigh less than 136 kg.
- If you do not want to get a flat tire. Its wheels are rubber (solid).
- If you need to bring it with you on public transport in the city.
- If you need to quickly charge the batteries. The scooter incorporates a lithium battery.
- If space is limited. This scooter extended measures is only 96cm. It folds like a cart.