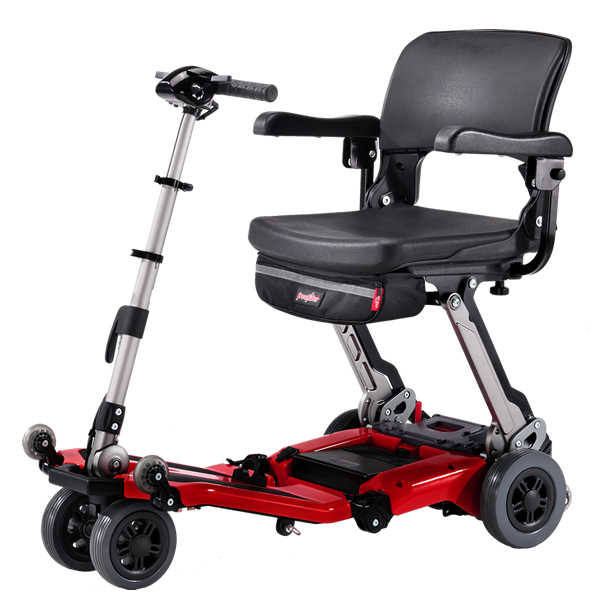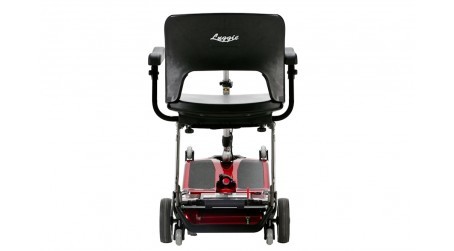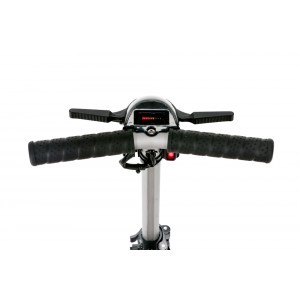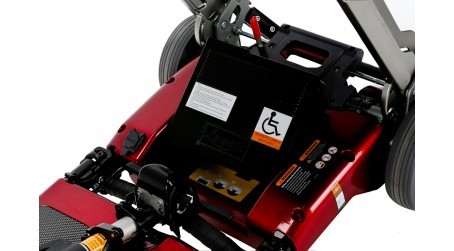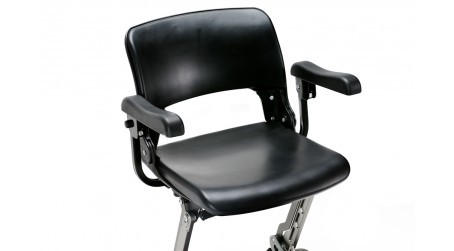 VIDEO
Luggie Super
The Luggie Super is a lightweight folding scooter with reduced dimensions, designed for obese or large users weighing up to 163 kg. This scooter is ideal for daily use indoors and outdoors, in the city or on your trips. The scooter is manually folded and unfolded. The Luggie Super is a scooter that can be transported very easily in the trunk of a car. It measures 99 cm long and has a range of up to 18 km / 70 kg, 16.8 km / 90 kg, 11.5 km / 164 kg thanks to its 10.5 Ah lithium battery. It only weighs 30.5kg. and supports up to 163 kg of weight. It is easily transported like a trolley once it is folded.
Accessible Madrid offers electric folding mobility scooter rental in Madrid for obese people with reduced mobility or disabilities. The electric mobility scooter rental service in Madrid can be with delivery/collection at our store in the center of Madrid or with delivery/collection at home (in the center of Madrid). This mobility scooter rental service is very useful for trips, on vacation, in post-operative processes, convalescence, etc.
Scooter Features

This is your Scooter if
Overall length: 99cm
Overall Width: 53cm
Folded length: 70.5cm
Ground clearance: 6.4cm
Weight with batteries: 30.5 kg
Weight without batteries: 28 kg
Battery indicator: led
Autonomy: 18 km / 70 kg, 16.8 km / 90 kg, 11.5 km / 164 kg
Maximum load: 164kg
Top speed: 6.4km/h
Maximum slope: 10.5%
Turning radius: 105cm
Seat width: 43 cm
Tire type: rubber
Tire size: front 6"
tire size: rear 7"
Lithium ion battery type (1): 12v 10.5 a/h
Motor type: rear wheel drive - 24v dc motor - 150w
- If you are obese and weigh up to 163 kg and are looking for a light and manoeuvrable scooter. This scooter weighs only 30.5 Kg.
- If you have a small elevator. Folded Measurements: 51.5 cm x 88 cm high.
- If you plan to travel: ideal to take it by car, plane or boat.
-It has a range of up to 18 km / 70 kg, 16.8 km / 90 kg, 11.5 km / 163 kg
- If you are looking for comfort and stability (4 wheels) and if you weigh less than 163kg.
- If you don't want to puncture a tire. Its wheels are rubber (solid).
- If you plan to take it on public transport in the city.
- If you need to quickly charge the batteries, since it incorporates a lithium battery.
- If you have little space. This scooter measures extended only 99cm. folds like a cart