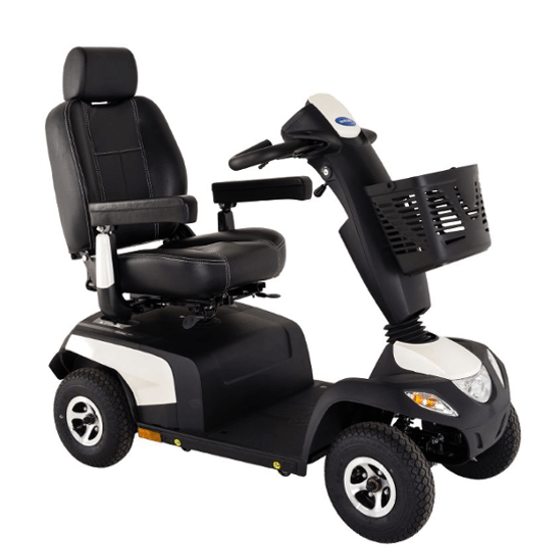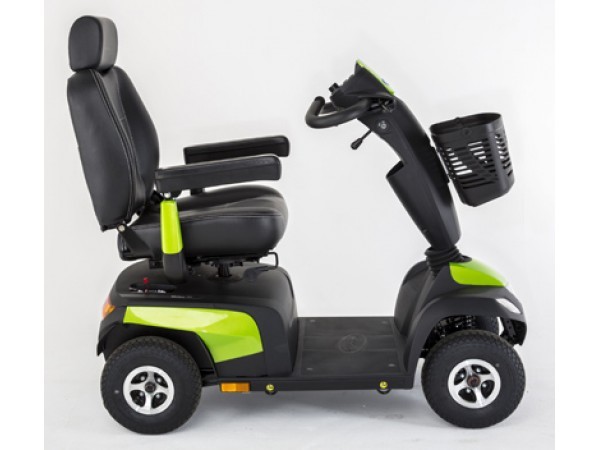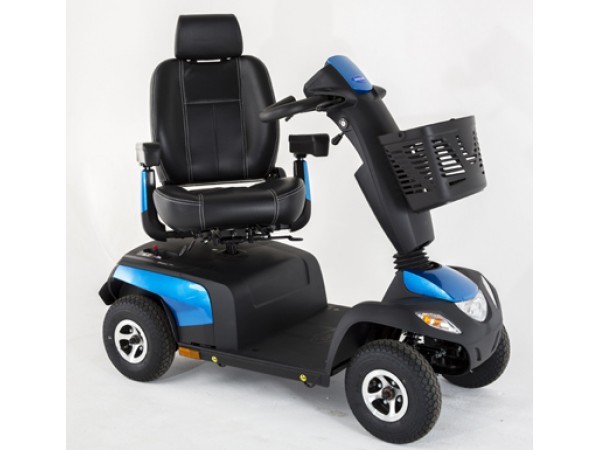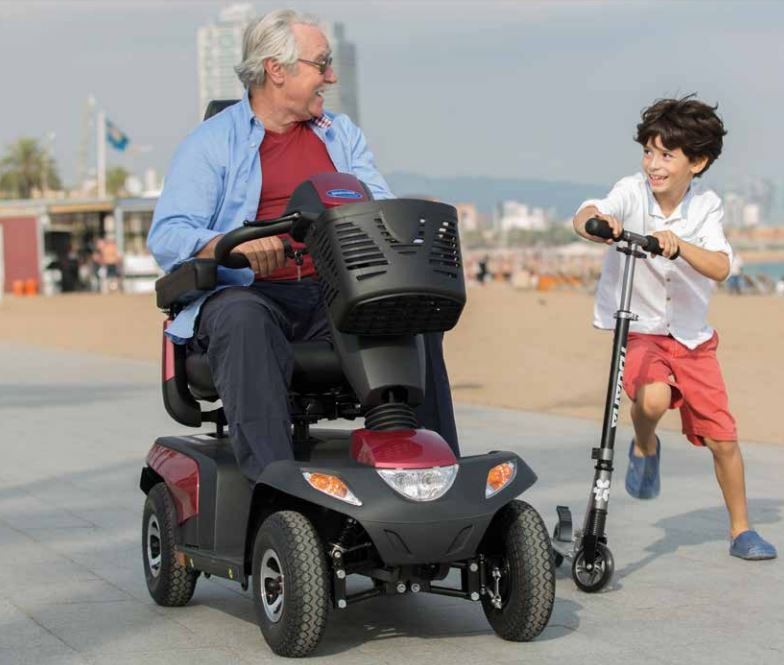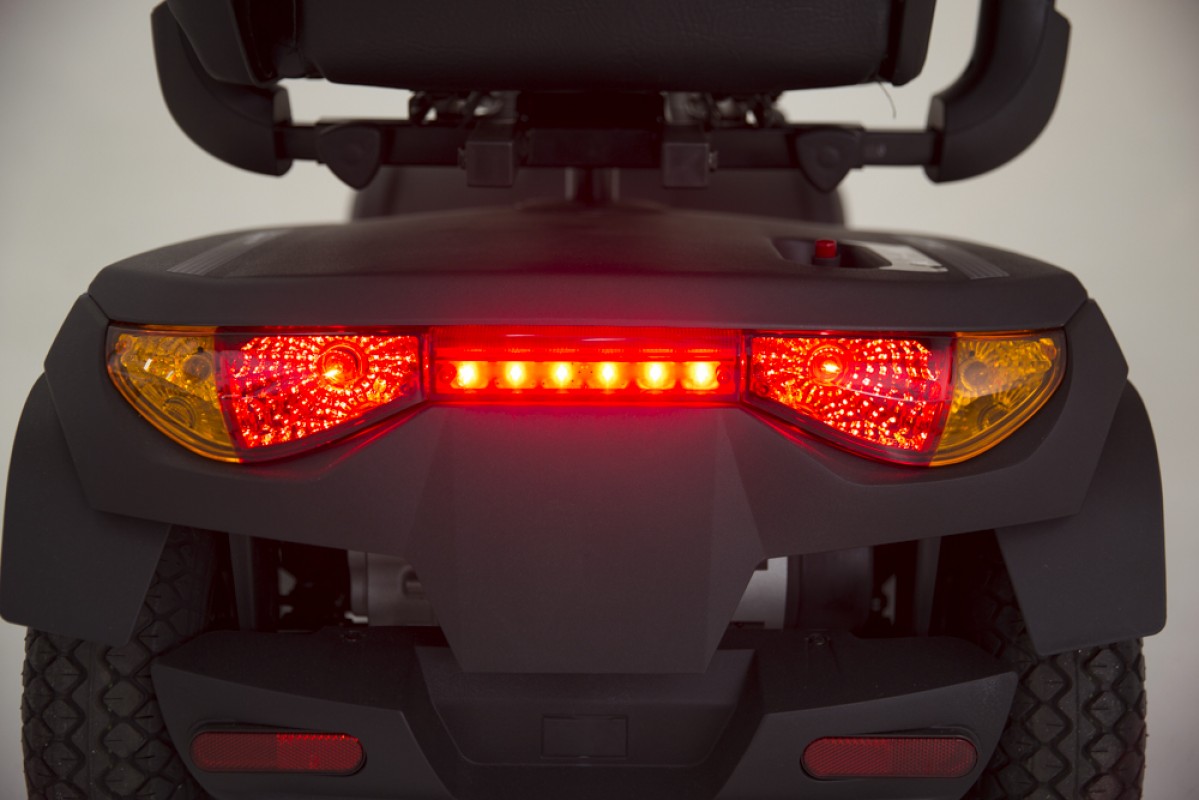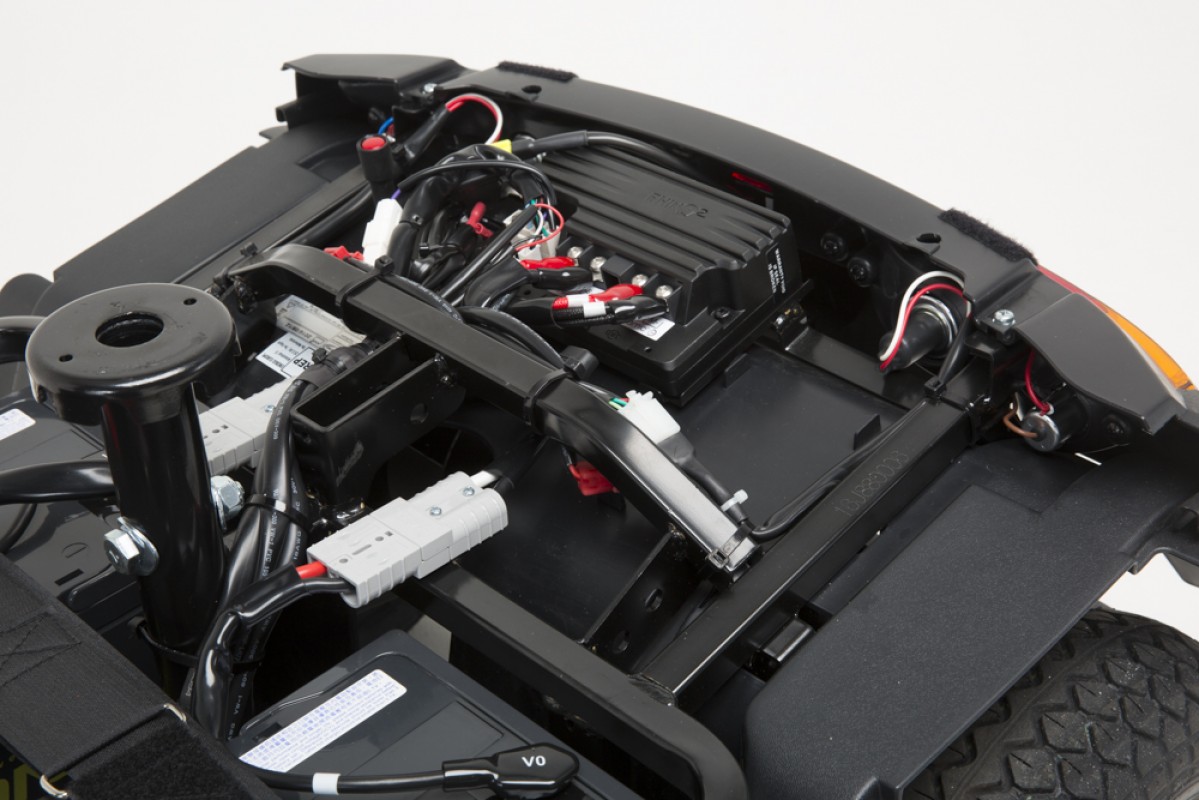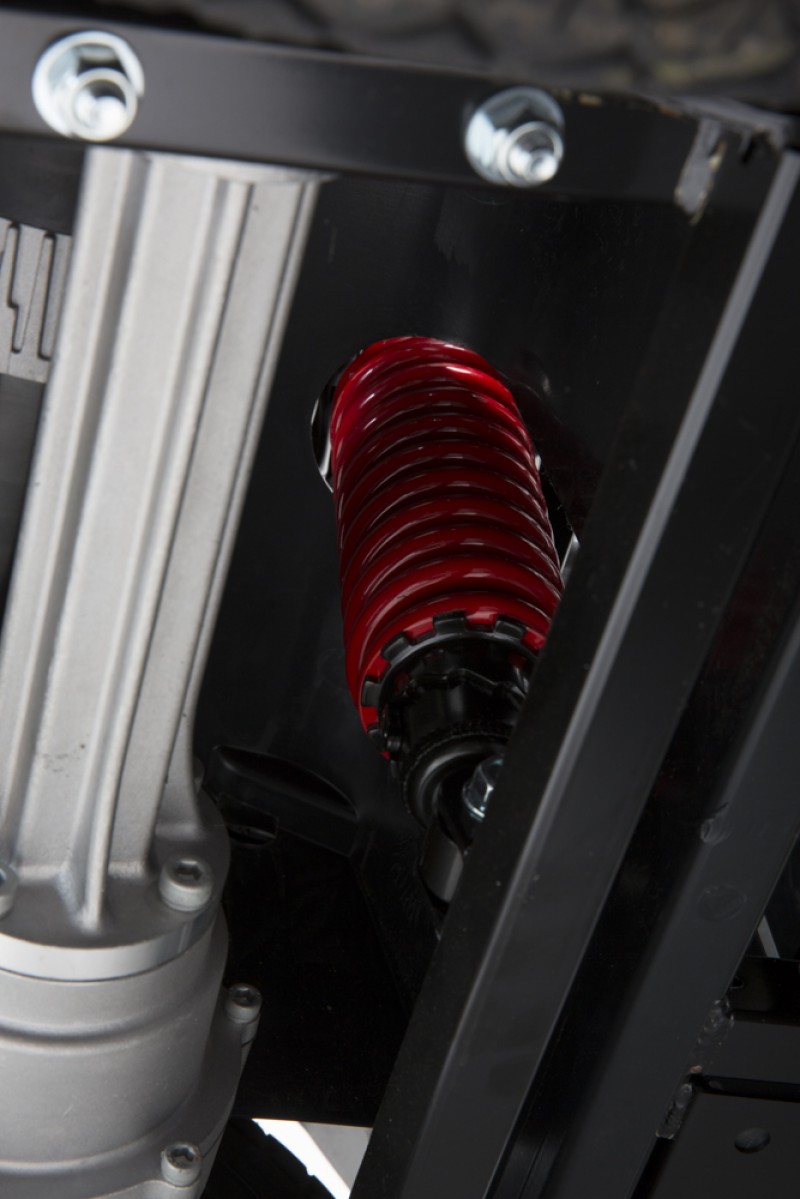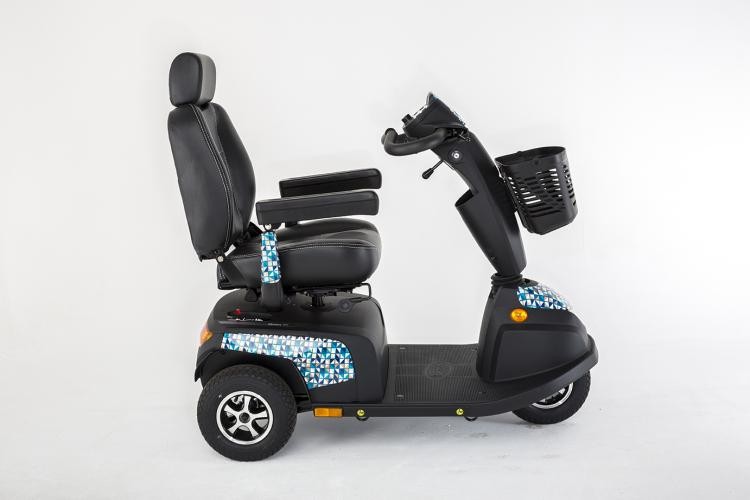 Invacare Orion Pro
Ideal for longer trips into town or afternoons driving around the park with your grandchildren, the new ergonomically designed Invacare Orion Pro is a powerful upgrade to our standard Orion METRO model. With enhanced battery performance, superior suspension and large 12" wheels, the new Orion PRO is ideal for users who need that extra performance. The Invacare Orion Pro blends this extra performance with all of our existing comfort, safety and reliability features to make it the ideal choice for users who demand more.
Advanced suspension and smooth drive
The advanced suspension system on the Invacare Orion Pro has been designed to bring better performance and give a smoother ride over a variety of surfaces and terrains. In addition, the Orion PRO features a powerful motor and 12" pneumatic tyres to ensure that whether you are in the city or the country, you get where you need to go in comfort and style.
Performance with security safety
The Orion PRO has been subjected to German independent TÜV laboratory testing, ensuring that users can be confident that they are driving a scooter that adheres to the latest European Medical Device Standards. In addition, an on-board electronic speed reduction system automatically reduces speed round bends, ensuring users are confidently making safe, comfortable manoeuvres. Furthermore, a two-step disengaging lever prevents the scooter from free-wheeling if it is knocked out of drive mode.
Quick and easy serviceability
The Invacare Orion Pro has been built using an array of quality components, which have enabled us to make it both reliable and easy to service. The electronics and motor have additional protection to guard against water and corrosion, safeguarding the vital workings of the scooter against any unnecessary malfunctions. The top cover can also be easily removed to check the motor, batteries, electronics and cables.
Finite tiller movement
Users can easily adjust the tiller with a lever to suit their needs.
Ergonomic steering
Long, rear swing arms give a comfortable ride with consistently good traction and stability. Its ergonomic position relieves the most senior members of the driver even during long trips.
Hand brake
Ensures immediate braking if required.
Brake Light
Clear, bright brake lighting warns people that the scooter is slowing down. Disengaging lever. Two step disengaging lever prevents the scooter from accidentally free-wheeling.
Auto-speed reduction
Automatic speed reduction reduces speed around bends for added safety.
Customise your scooter with shrouds and accessories
Choose from 10 shroud colours and over 25 accessories for customising your scooter to your individual style.
3.995,00€
(21% VAT included)
REMEMBER: If you have a disability certificate greater than 33% degree, you are entitled to a VAT reduction on this product.
Free Shipping in Spain (peninsula).
Our physical store is located at Calle Cavanilles 7, 28007 Madrid.
Secure SSL Purchase (+info)
Returns: 15 days.
Need any assistance? Contact us +34 915701682
Financing:

Cetelem
From 3 to 60 months
Calculate your fee
WHEELS: 4
LENGTH - WIDTH: 132x6 cm
ENGINE: 550 W
BATTERIES: 2x50 Ah (AGM)
MAXIMUM SPEED: 15 km/h
TRAVEL RANGE: 52 km
SCOOTER WEIGHT: 136kg
TURNING DIAMETER: 2750mm
MAX. CLIMB OBSTACLE HEIGHT: 100mm
GROUND CLEARANCE: 100mm
WEIGHT MAX. SUPPORTED: 160 kg
MAX. SAFE SLOPE: 10º
HANDLE: Ergonomic
WHEEL TYPE: Pneumatic
BUMPERS: NO
LIGHTS: YES
INDICATOR: YES
MIRRORS: NO
HEADREST: YES
REMOVABLE: NO
Colors: Marble white, Sapphire Blue, Jade Green, Luxor Beige, Crystal Cooper, Carmine Red, Iconic Chrome, Diamond Silver, Electric Blue, Jasper Red.
* Data provided by the manufacturer.
Warranty: 2 years and 6 month on the batteries
21% VAT and transportation included
Free shipping for orders shipped to Peninsular Spain. Please contact us for orders shipped to the Spanish islands and to other countries.
Reduced VAT rate (4%) will be applied to customer provided 33% disability certificate (or higher degree)