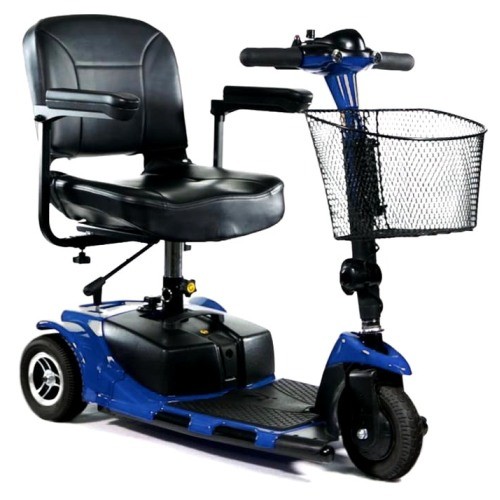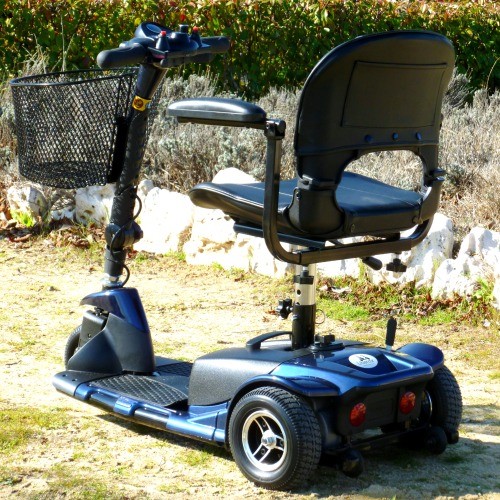 Libercar Litium 3W
The Lithium technology allows to combine an ultra lightweight ( 4kg batteries scooter total weight 36kg) with high performance (batteries 20Ah, max autonomy of 25km, max speed 7 km/h, etc.). The new Libercar Litium 3R is ideal for users looking for a compact scooter with very smal turning radius, lightweight for loading and transport and the highest performance.
For an easily transportable scooter that is packed with features, look no further than the Libercar Litium 3R . Great for users on the go, the Libercar Litium 3R can be quickly and easily disassembled into five lightweight pieces. And its 3-wheel configuration makes negotiating indoor obstacles a breeze while also providing extended foot space for taller users.
It also offers top-of-the-line performance for users up to 100 kg 20AH lithium battery that gives the scooter a best-in-class maximum range of 25 kms.
This scooter provides a comfortable, stadium-style seat that is height adjustable with stylish two-tone upholstery. You can adjust the angle and width of the armrests which also include reflectors for added safety and an attractive, modern look.
Thanks to its small size, the Libercar Litium 3R can be used inside shopping malls, museums ... and you can keep it at home easily. It disassembles easily and quickly in 5 pieces, so you can carry it effortlessly into the trunk of the car to use your the Libercar Litium 3R wherever you go. The heaviest piece weighs only 13kg. LED Lights.
The stand up system allows you to store the scooter even in the smallest places.
A 3 Wheel Scooter allows for a tighter turning radius, lots of legroom, and endless customization. With a smaller, 3 Wheel Scooter you can maneuver public transportation with ease, and enjoy a roomier ride, especially important on those longer rides.
1.071,55€
(21% VAT included)
REMEMBER: If you have a disability certificate greater than 33% degree, you are entitled to a VAT reduction on this product.
Free Shipping in Spain (peninsula).
Our physical store is located at Calle Cavanilles 7, 28007 Madrid.
Secure SSL Purchase (+info)
Returns: 15 days.
Need any assistance? Contact us +34 915701682
Financing:

Cetelem
From 3 to 60 months
Calculate your fee
WHEELS: 3
LENGTH - WIDTH: 95cm (can be shorten to 92-85cm) / Width 50cm
BATTERIES: 1 X 20Ah Lithium battery.
ENGINE: 180 W
MAXIMUM SPEED: 7 km/h
TRAVEL RANGE: 25 km
SCOOTER WEIGHT: 32,5 kg (battery weights only 4kg)
WEIGHT MAX. SUPPORTED: 100kg
WHEEL TYPE: solid
SUSPENSION: NO
LIGHTS: YES
REMOVABLE PARTS: 5
Color: Blue
* Data provided by the manufacturer.
Warranty: 2 years and 6 month on the battery
21% VAT and transportation included
Free shipping for orders shipped to Peninsular Spain. Please contact us for orders shipped to the Spanish islands and to other countries.
Reduced VAT rate (4%) will be applied to customer provided 33% disability certificate (or higher degree)