Luxury Swivel Seat Leather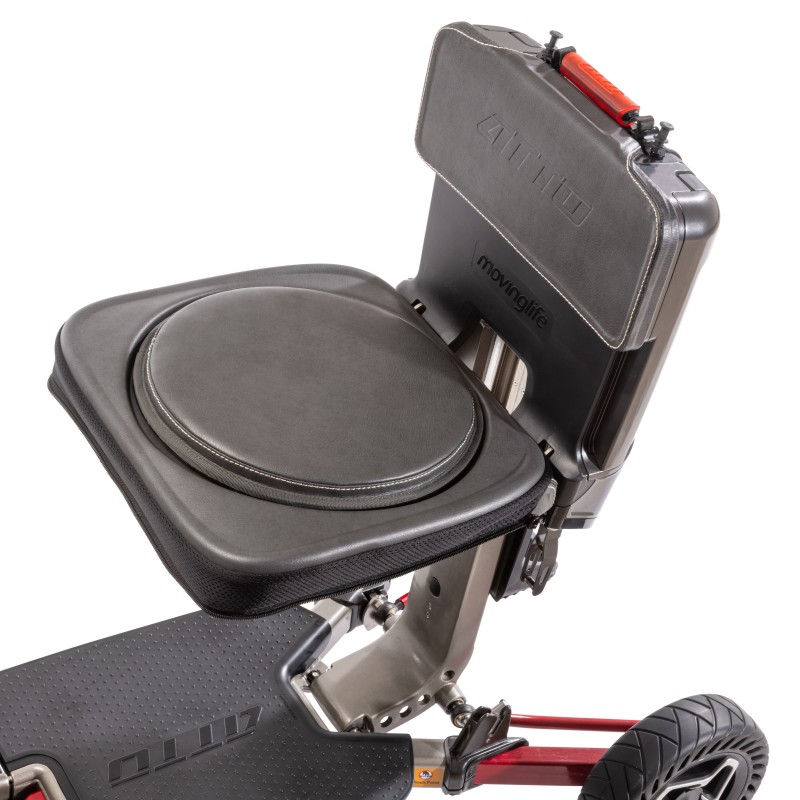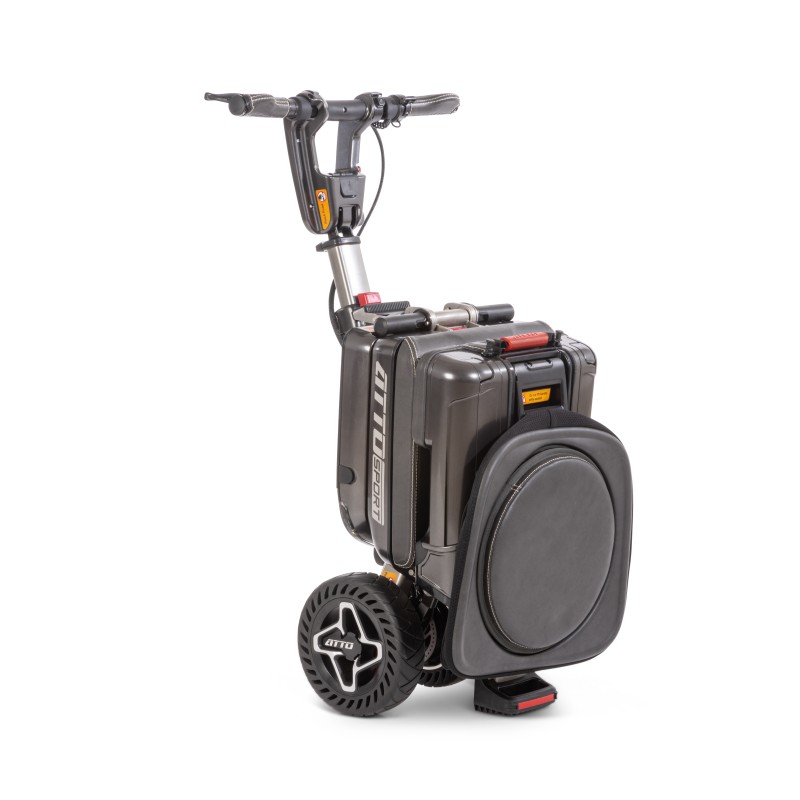 Luxury Swivel Seat Leather
The Luxury Swivel Seat Leather is a leather swivel seat that allows ATTO users to move 360º in the seat on each side and allows you to smoothly sit on or get up from ATTO without twisting or straining your back, knee or hips. The seat rotates 360º.
When the scooter is folded, the swivel seat can be stored in the seat back.
Main features
✓ Offers greater comfort and padding to the seat
✓ Quick connection and disconnection
✓ Extremely stable while driving
ATTO accessories are specifically created to enhance, support and work with the ATTO mobility scooter in all user modes; while driving, while transporting/carrying in trolley mode, and when folding for storage or transportation.
Combination with other accessories
Possibility of combining with accessories:
-Carryall & Cushion Leather
-Luxury Orthopedic Backrest Leather
-Pet Carrier & Cushion Black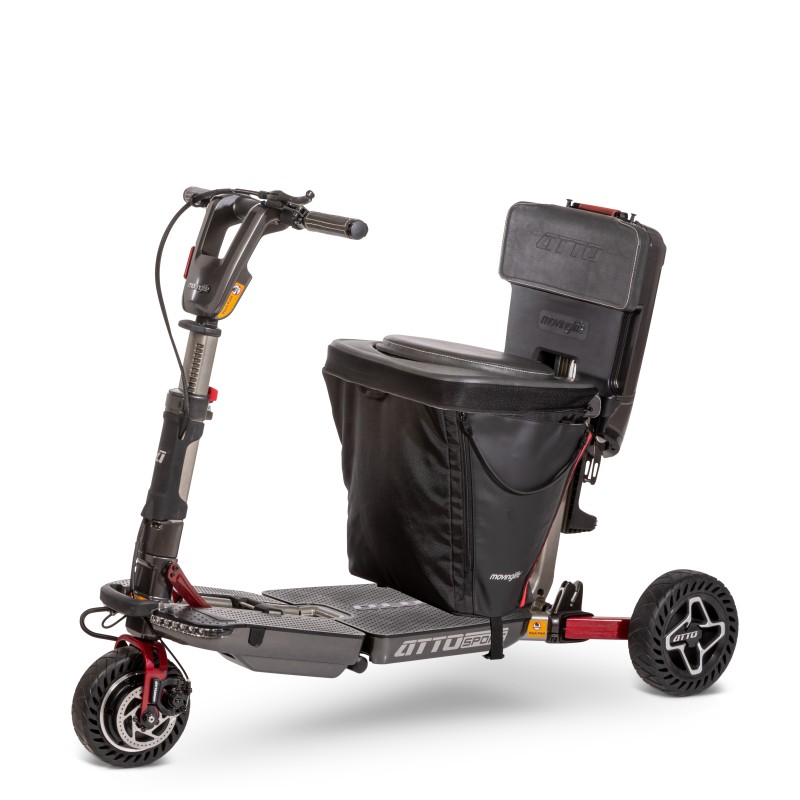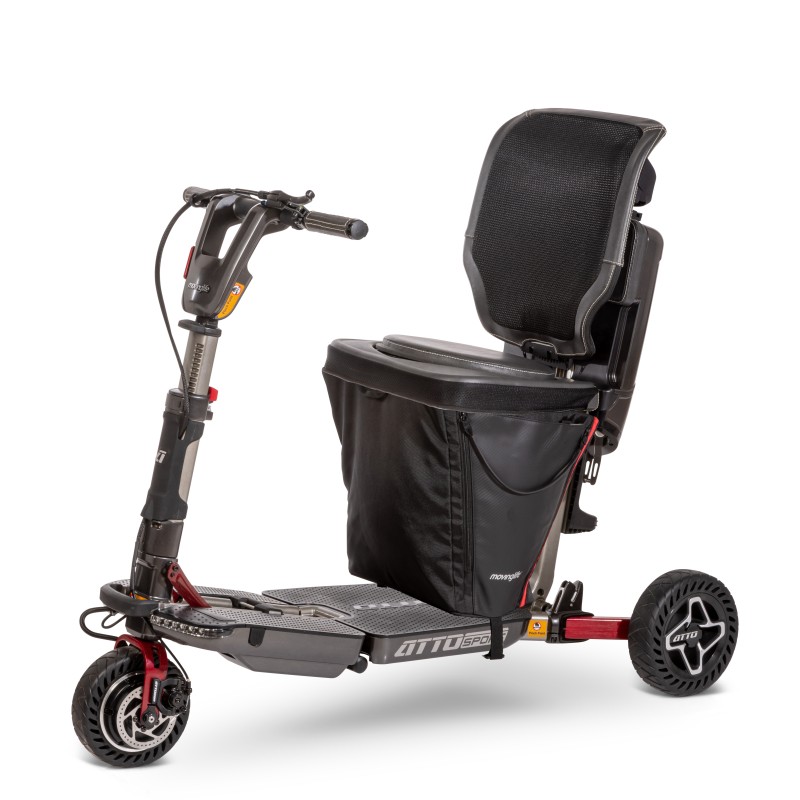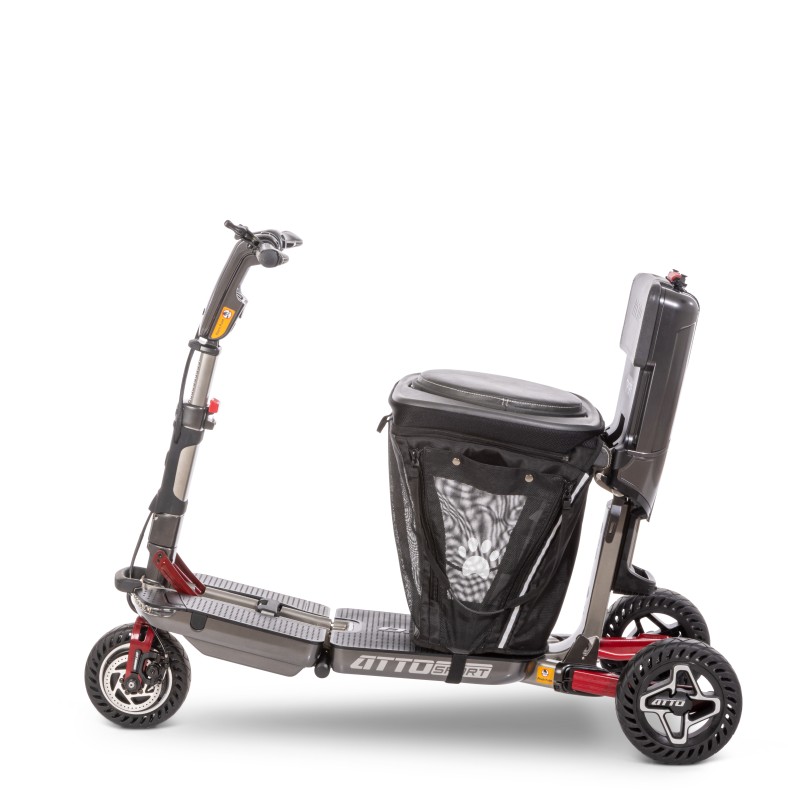 181,50€
(21% VAT included)
Part number: 600-004842
Folded dimensions: 43 cm x 42 cm x 6.5 cm / 16.9" x 16.5" x 2.5"
Weight: 0.8kg / 1.76lbs
Cushion diameter: 31cm/12.2
*Data provided by the manufacturer.
Warranty: 3 years
21% VAT and transportation included
Free shipping for orders shipped to Peninsular Spain. Please contact us for orders shipped to the Spanish islands and to other countries.