Oxygen Bottle Holder & Case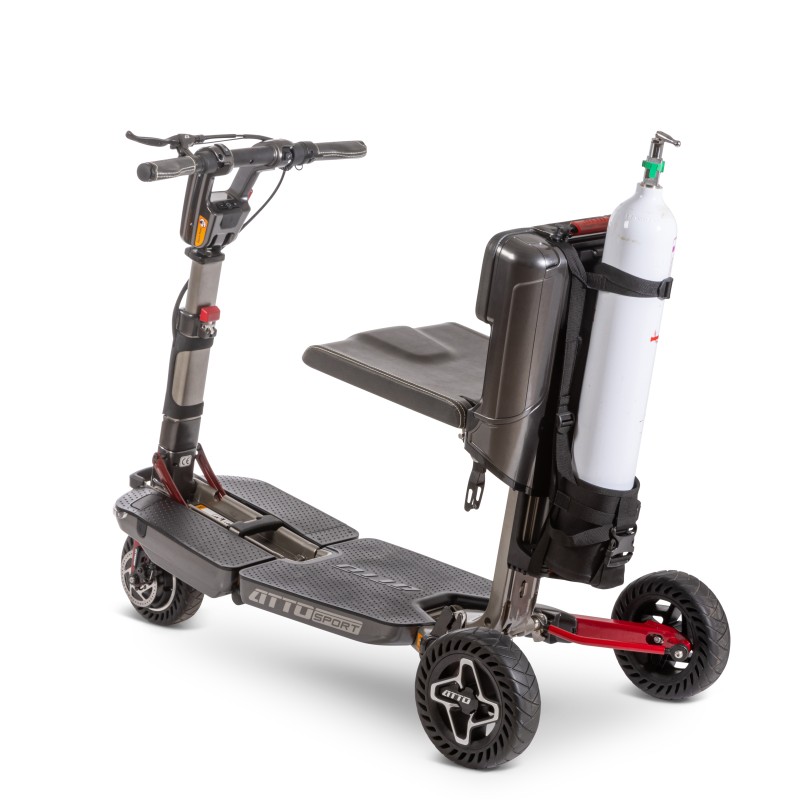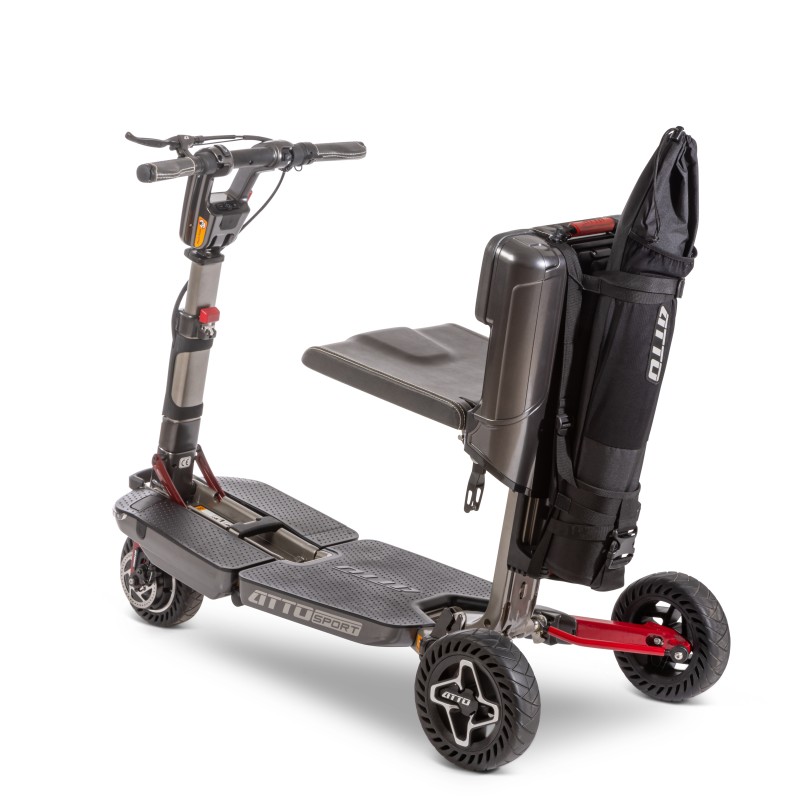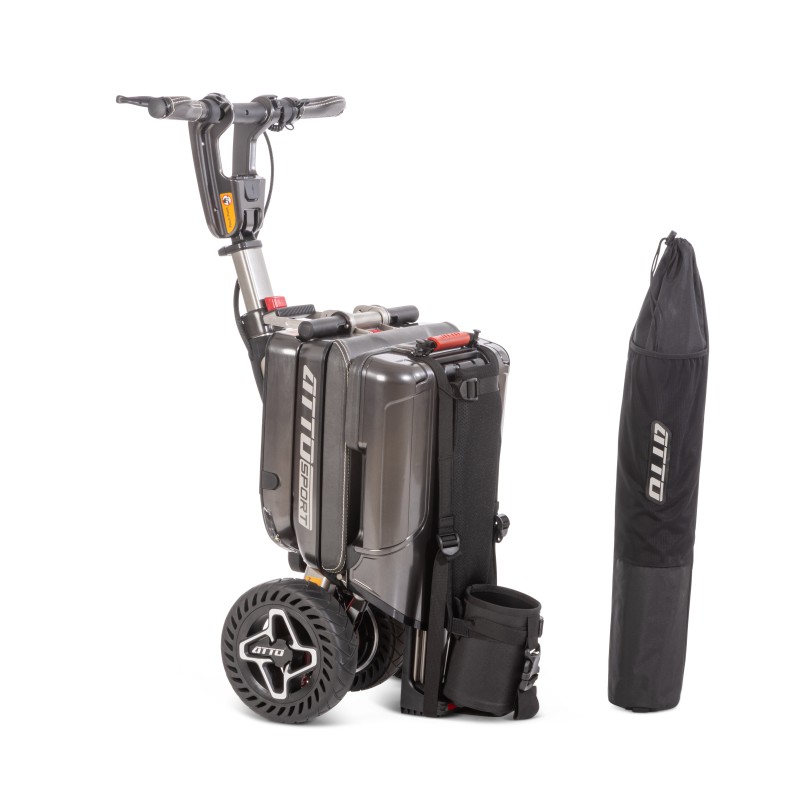 Oxygen Bottle Holder & Case
ATTO's Oxygen Bottle Holder & Case attaches securely to the back of the scooter, and is designed to carry an oxygen tank (up to 75cm/ 29.5") to provide user with optimal oxygen supply while traveling. Holder includes a fabric cover for the tank, and a dedicated pocket for the oxygen mask tubes.
Main Features
✓ Enables safe and convenient use of oxygen tank while riding.
✓ Black fabric cover can be adjusted to different size tanks, to keep it hidden.
✓ Dedicated pocket for oxygen mask tubes.
✓ Allows comfortable carrying of a pair of crutches.
✓ Scooter can be folded even when the holder and tank is connected to it.
✓ Tank can be detached and quickly attached.
Designed to carry an oxygen cylinder up to 5 liters (12 cm/ 4.7" diameter x 75 cm/ 29.5" height). Does not interfere with folding the scooter.
ATTO accessories are specifically created to enhance, support and function with the ATTO mobility scooter in all user modes; while riding, while transporting/transporting the scooter, and when folding it for storage or transport.
Combination with other accessories
Possibility of combining with accessories:
-Cane/crutches holders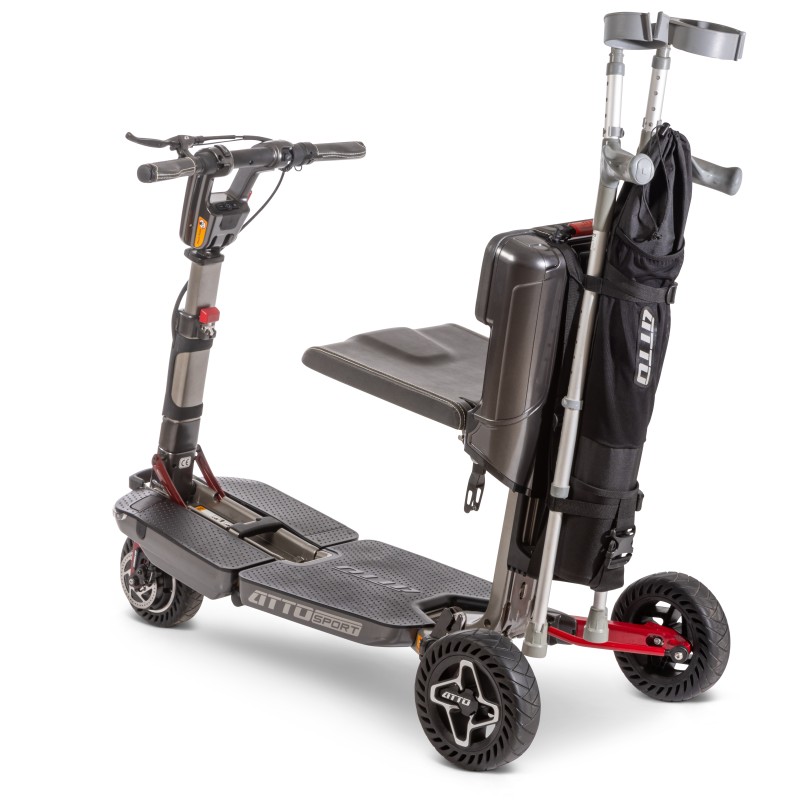 121,00€
(21% VAT included)
Part number: 600-004843
Dimensions: 53cm x 17cm x 14 cm / 20.9" x 6. 7" x 5.5"
Weight: 0.45 kg / 0.99 lbs
Max tank dimension: 75cm / 29.5"
Diameter: 12cm / 4.7"
*Data provided by the manufacturer.
Warranty: 3 years
21% VAT and transportation included
Free shipping for orders shipped to Peninsular Spain. Please contact us for orders shipped to the Spanish islands and to other countries.