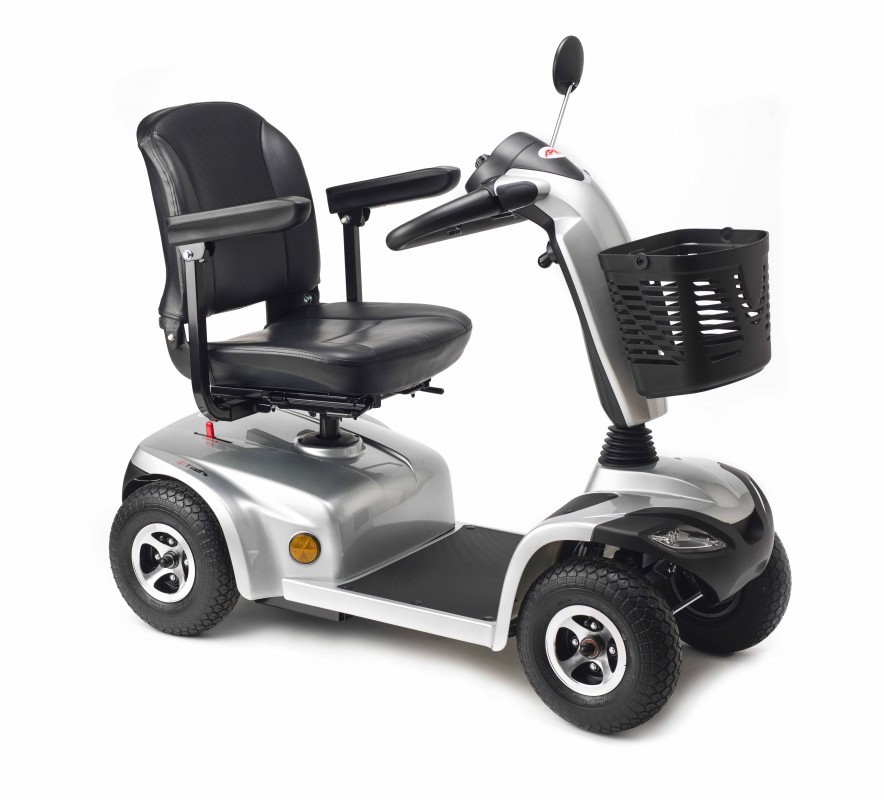 VIDEO
Apex Wellell i-Tauro
The Apex Wellell i-Tauro electric mobility scooter is a portable mobility scooter. It disassembles into 5 elements, in a few seconds. It incorporates a powerful 500W motor and two 36Ah batteries, which allows us a comfortable autonomy of up to 36 km. The Apex Wellell i-Tauro incorporates pneumatic wheels and independent suspension at each wheel. Its powerful motor allows it to reach up to 8 km/h. It is a compact scooter weighing 87 kg and 120 cm long. Supports up to 136 kg of weight. It offers excellent levels of stability.
Accessible Madrid offers removable mobility electric scooter rental in Madrid for people with reduced mobility or disability. The electric mobility scooter rental service in Madrid can be with delivery/collection at our store in the center of Madrid or with delivery/collection at home (in the center of Madrid). This mobility scooter rental service is very useful for trips, on vacation, in post-operative processes, convalescence, etc.
Scooter Features

This is your Scooter if
-Length 120cm
-Overall width: 62cm
-Front wheels 11" (290mm)
-Rear wheels 11" (290mm)
-Weight with batteries: 87 Kg
-Weight of the heaviest piece: 16 Kg
-Speed: 8Km/h
-Motor: 500W
-Batteries: 36Ah
-Maximum slope: 10º
-Maximum user weight: 136 Kg
- If you are staying in the same hotel or apartment in the city and there are no steps.
- If where you are staying they have a medium-large elevator. Its measurements are (120 cm / length).
- If you are going to be in cities with paving stones (independent damping and pneumatic wheels).
- If you are looking for comfort above all. Pneumatic wheels and independent damping.
- If you weigh less than 136 kg. and/or is a tall person.
- If you are looking for a long autonomy (up to 36 km).
- If you have no problem transporting it in a vehicle (the scooter weighs 83 kg).
- The scooter can be disassembled smaller parts, although they are heavy.
- The scooter has dimensions approved for traveling by AVE.