12v 2,9ah Battery for Invacare Reliant Hoist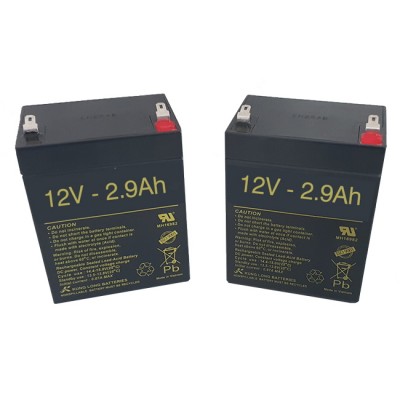 12v 2,9ah Battery for Invacare Reliant Hoist
Battery for lifting hoist 12v 2.9 Ah for Invacare Reliant Electric hoist.
2.9Ah capacity and 12V voltage. Manufactured with Lead AGM technology, totally hermetic to prevent gas leakage. Especially suitable for use on the Reliant Electric Hoist.
It does not require maintenance.
Dimensions
75x56x99 (width x depth x height).
Check the dimensions of your battery before ordering. (Dimensions may differ by 1 or 2 millimeters depending on the manufacturer)
It is recommended to always change batteries in pairs, as using a used battery and a new one can damage the new one.
47,00€
(21% VAT included)
* Data provided by the manufacturer.
Warranty: 6 month
21% VAT and transport included
Free shipping for orders sent to peninsular Spain. Contact us for orders shipped to the Spanish islands and other countries.