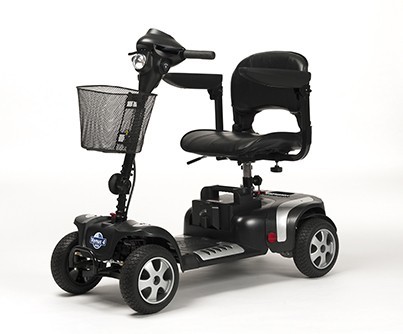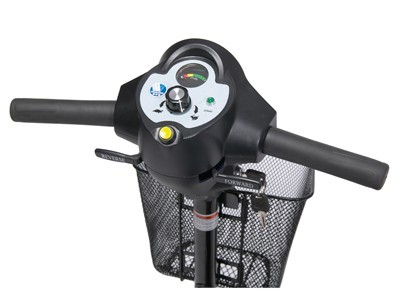 Vermeiren Venus 4 Sport
The Vermeiren Venus 4 Sport model, is a very easy to drive scooter and very easy to disassemble. It can be kept in the trunk of any vehicle. Folding back for easy storage.
Perfect in interiors and exteriors, thanks to the height of its base of 11 cm. It has several accessories.
Easy to assemble and dismantle into 4 pieces.
Discover more about the Vermeiren Venus 4 Sport in the following Video .
It comes with a shopping basket and the handlebar is adjustable to the height that the user needs.
1.650,00€
(21% VAT included)
REMEMBER: If you have a disability certificate greater than 33% degree, you are entitled to a VAT reduction on this product.
Free Shipping in Spain (peninsula).
Our physical store is located at Calle Cavanilles 7, 28007 Madrid.
Secure SSL Purchase (+info)
Returns: 15 days.
Need any assistance? Contact us +34 915701682
Financing:

Cetelem
From 3 to 60 months
Calculate your fee
LENGTH: 104 cm.
WIDTH: 55 cm.
HEIGHT: 90 cm.
FLOOR HEIGHT: 11,5 cm.
BATTERIES: 2x12 V - 20Ah.
TRAVEL RANGE: 16 km * (1).
SPEED: 6 km/h *
MAXIMUM AUTHORIZED WEIGHT: 115 kg.
REMOVABLE: in 5 parts.
POWER: 270 W.
WEIGHT: 55 kg.
COLOR: silver
* Data provided by the manufacturer.
Warranty: 2 years and 6 month on the batteries
21% VAT and transportation included
Free shipping for orders shipped to Peninsular Spain. Please contact us for orders shipped to the Spanish islands and to other countries.
Reduced VAT rate (4%) will be applied to customer provided 33% disability certificate (or higher degree)