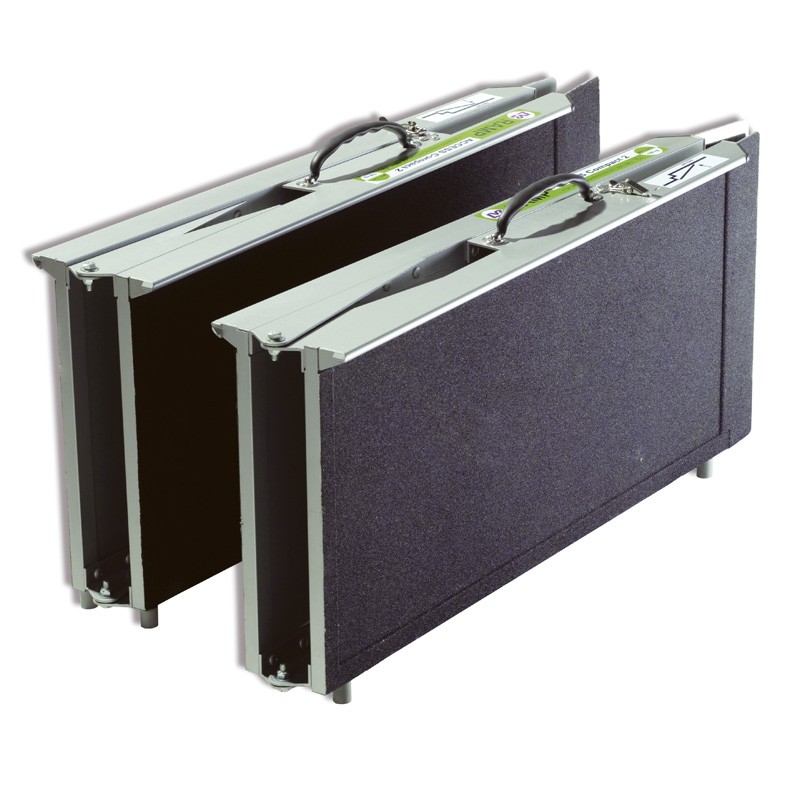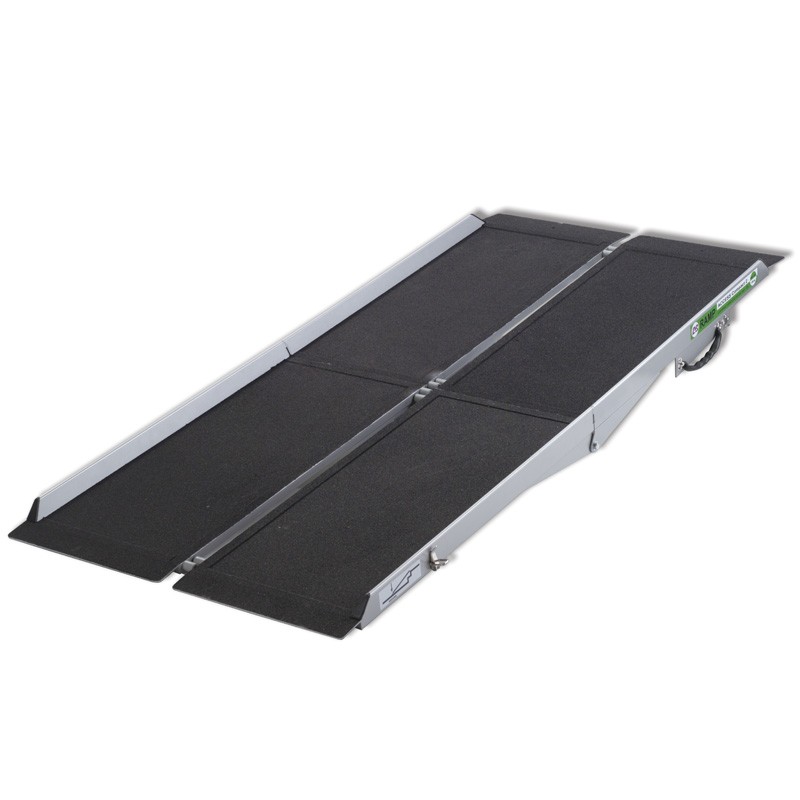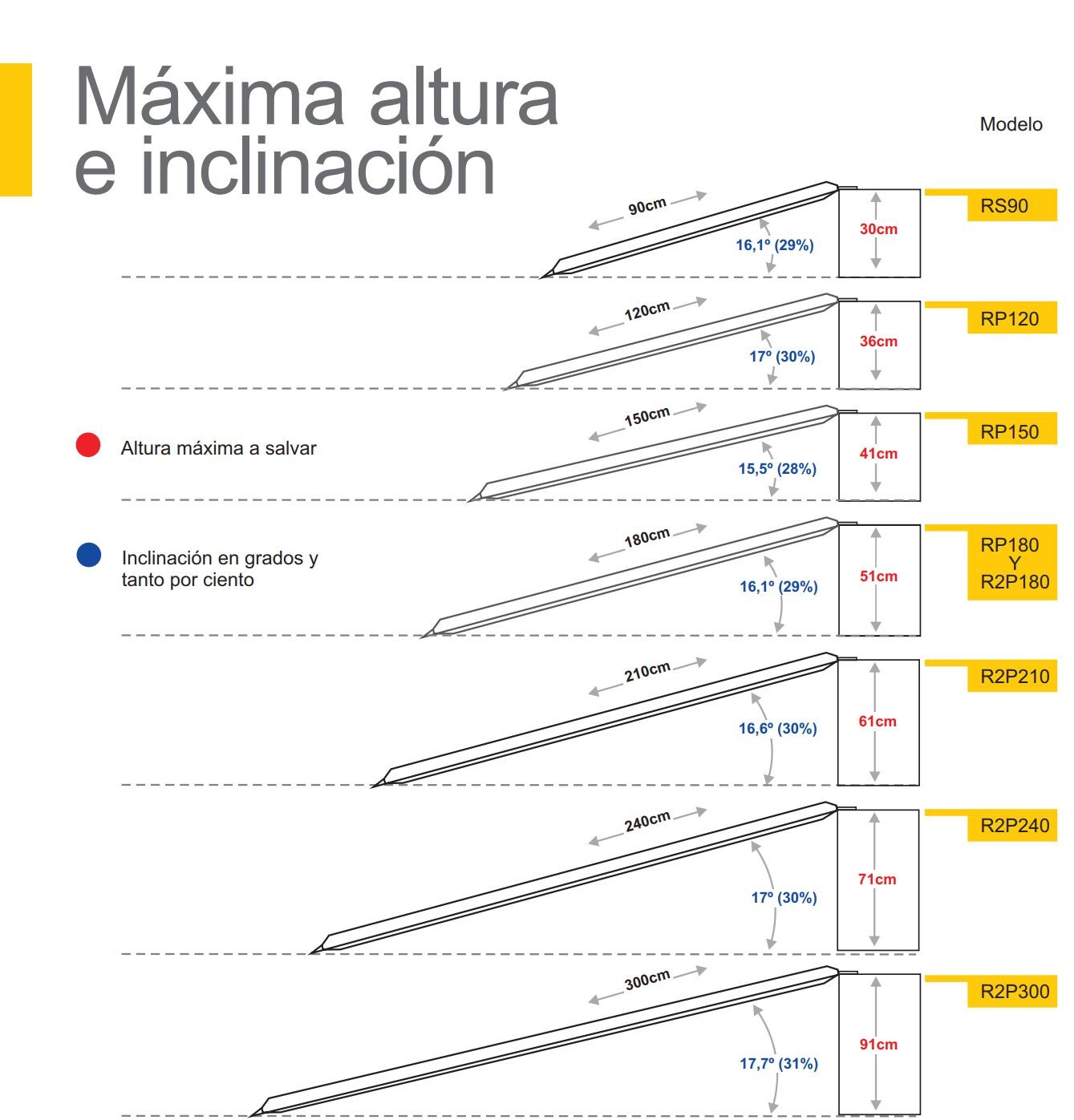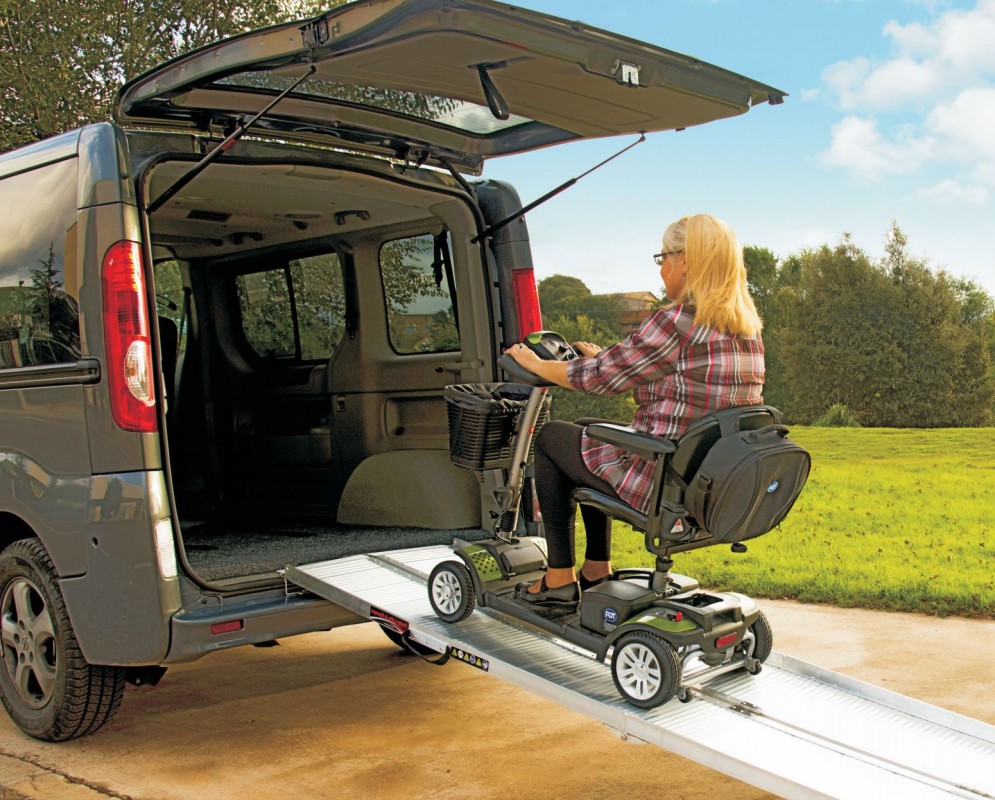 R2P180 Multipurpose Ramp
The R2P180 Multipurpose Ramp is a resistent, reliable and transportable ramp. Ideally for powered wheelchairs and scooters.
These ramps are designed to save the greatest heights and support the heaviest weights. They are longer but not harder to transport or heavier because they are disassembled in two parts and each of them is folded like a suitcase. Each part weighs only 7 to 12 kg depending on the model.
The R2P180 Multipurpose Ramp is perfect for large slopes and very compact thanks to the system Multi-fold.
Discover more about the R2P180 Multipurpose Ramp in the following VIDEO.
690,00€
(10% VAT included)
Free Shipping in Spain (peninsula).
Our physical store is located at Calle Cavanilles 7, 28007 Madrid.
Secure SSL Purchase (+info)
Returns: 15 days.
Need any assistance? Contact us +34 915701682
Financing:

Cetelem
From 3 to 60 months
Calculate your fee
Length: 180 cm
Length (folded): 90 cm
Width: 76 cm
Width (folded): 38 cm
Weight: 7 kg x 2
Maximum height (saved): 36 cm
*Data provided by the manufacturer.
Warranty: 2 years
10% VAT and transportation included
Free shipping for orders shipped to Peninsular Spain. Please contact us for orders shipped to the Spanish islands and to other countries.