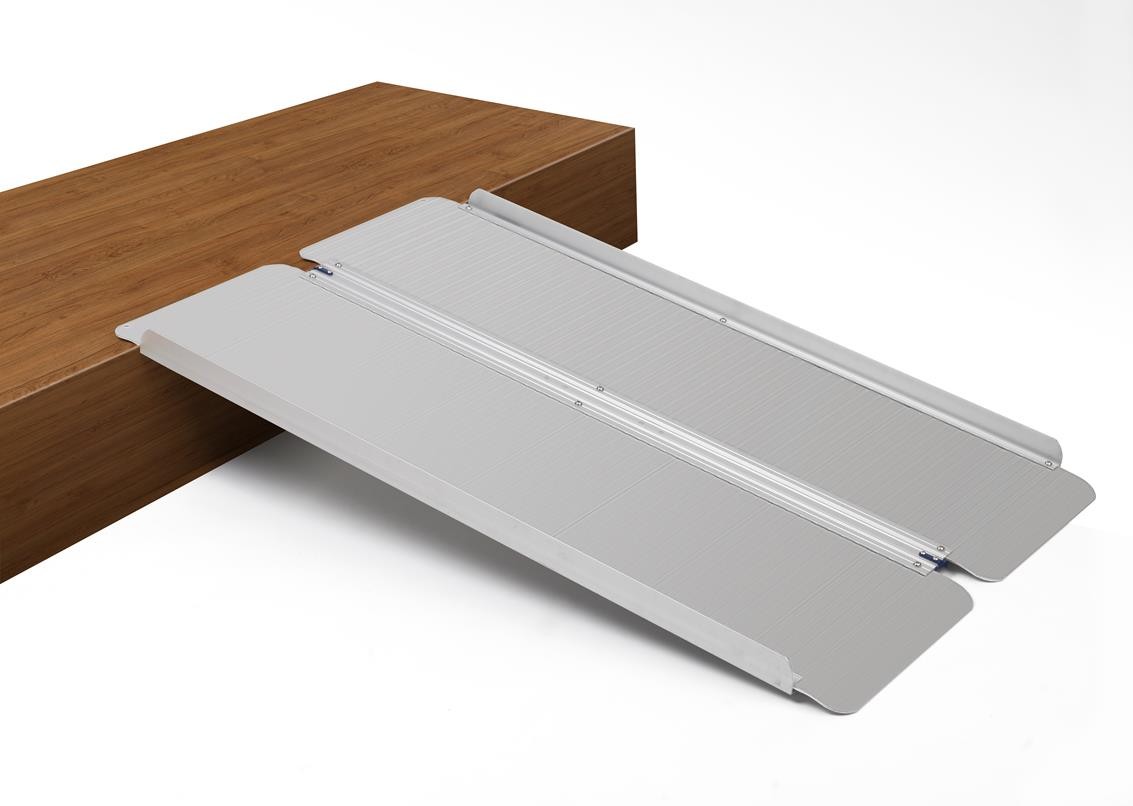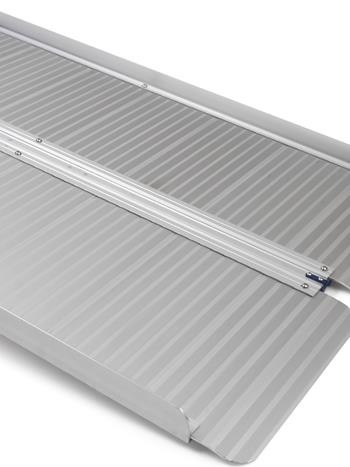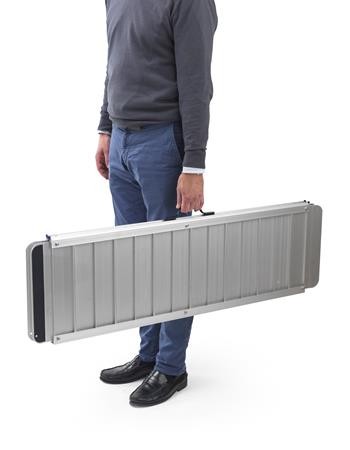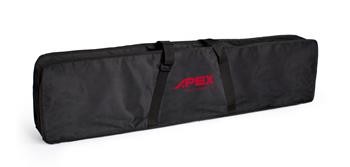 Sky Folding Ramp 90 cm
Sky Folding Ramp 90 cm "Suitcase Type" is a very resistant, non-slip and finished with high quality materials ramp.
The folding ramps in are a great solution for scooters and electric chairs by their construction in a single platform. Thanks to their folding system "suitcase type", they are very easy to transport.
The Sky Folding Ramp 90 cm is best for use with 3 or 4 wheel scooters and 4 or 6 wheel electric chairs, for their ease of placement and use. Since it is a single platform, it is not necessary to place them side by side in order to calculate the track width of the chair or scooter, it is only necessary to know the total width of the chair or scooter to ensure that it fits inside the ramp. .
Only possible ramp type to use for 3 wheeler-scooters and 6-wheeler chairs.
The Apex Sky range has a wide variety of ramps that allow users of wheelchairs and scooters to save steps in different places and situations, where both slope and length are variable.
One of the most important things to take into account when choosing a ramp, is to know what difference you want to save. Below is a table with the recommended lengths depending on the slope to be saved:
Thanks to its high quality aluminum construction, the Sky Folding Ramp 90 cm is very light. Ideal for people in wheelchairs or with scooters that require saving steps both indoors and outdoors. It has resistant hinges and a non-slip surface. They fold with great ease and to facilitate their transport, they have integrated handles and a transport bag.
Sky Folding Ramps are available in various lengths (90, 120 and 180 cm) and support a maximum weight of 300 kg. It includes a bag.
135,00€
(10% VAT included)
Free Shipping in Spain (peninsula).
Our physical store is located at Calle Cavanilles 7, 28007 Madrid.
Secure SSL Purchase (+info)
Returns: 15 days.
Need any assistance? Contact us +34 915701682
Financing:

Cetelem
From 3 to 60 months
Calculate your fee
Length & Width: 90 x 71.5 cm
Product weight 6,11 Kg
Aluminium
Maximum weight supported 300 Kg
*Data provided by the manufacturer.
Warranty: 2 years
10% VAT and transportation included
Free shipping for orders shipped to Peninsular Spain. Please contact us for orders shipped to the Spanish islands and to other countries.