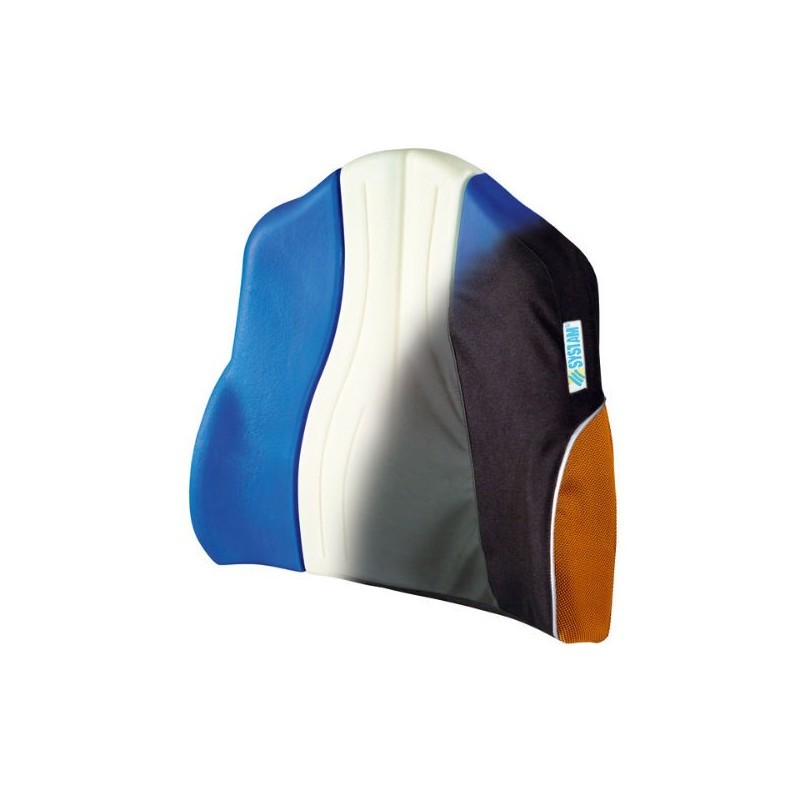 Relax backrest
Relax backrest made of Memory foam. Supports the back and provides stability thanks to its side pads and helps maintain the correct posture. Relax backrest allows to fit most wheelchair backrests.
Features - Relax backrest
+ Its anatomical shape provides greater relief at pressure points on the spine. 
+ Respects the natural curvature of the back, a very important aspect of posture.
+ Reduces pain in the back / axillary region that is in contact with the wheelchair.
Composition - Relax backrest
+ Cushion composed of two types of memory foam:
+ White memory foam: soft memory foam, releases pressure from the vertebral area, favors a correct dorsal fit and provides great comfort.
+ Blue memory foam: firm memory foam, transfers pressure from high-risk areas of bedsores to lower-risk areas and helps improve lateral stability.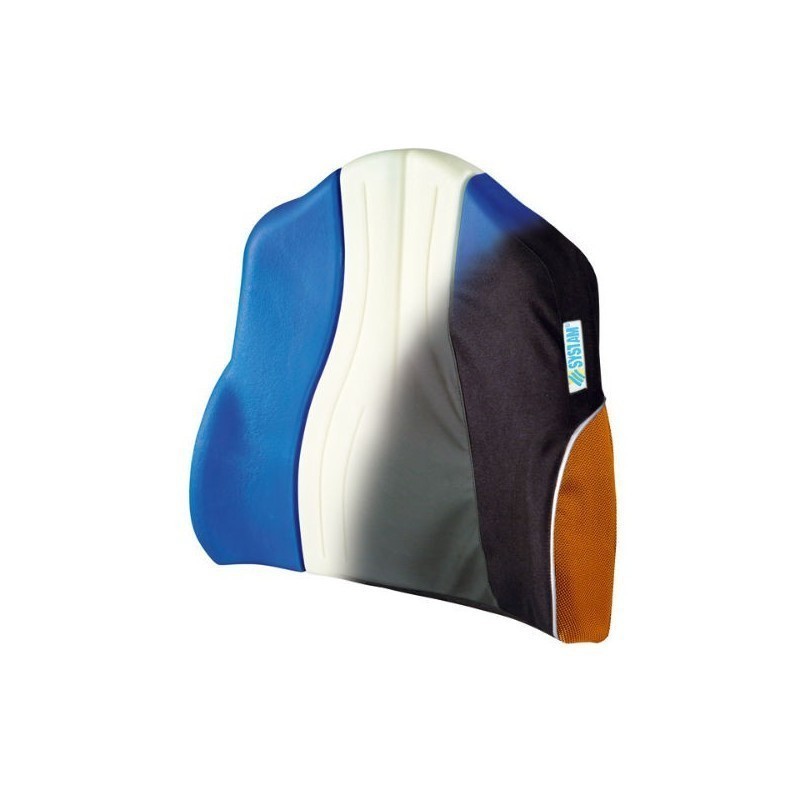 Included case made up of three materials:
+ The material in the back area is polyurethane of great elasticity and very resistant. Breathable and impermeable to liquids.
+ The side area is fabric resistant to abrasion and intensive use.
+ The ends are highly resistant technical fabric in the area subject to greater wear.
Measures - Relax backrest
Two measurements depending on the width of the chair:
From 36 to 45cm.
From 42 to 50cm.
85,00€
(10% VAT included)
Free Shipping in Spain (peninsula).
Our physical store is located at Calle Cavanilles 7, 28007 Madrid.
Secure SSL Purchase (+info)
Returns: 15 days.
Need any assistance? Contact us +34 915701682
Financing:

Cetelem
From 3 to 60 months
Calculate your fee
Two measurements depending on the width of the chair:
From 36 to 45cm.
From 42 to 50cm.
*Data provided by the manufacturer.
Warranty: 2 years
10% VAT and transportation included
Free shipping for orders shipped to Peninsular Spain. Please contact us for orders shipped to the Spanish islands and to other countries.
Related Products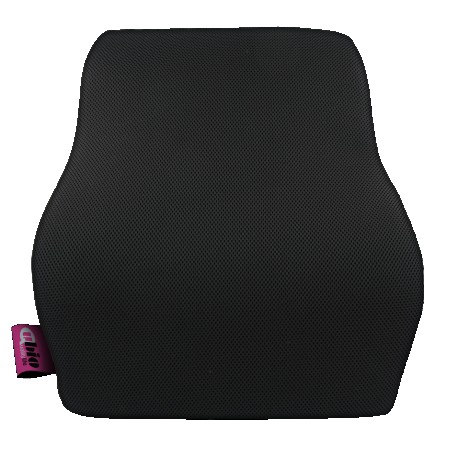 It helps prevent and relieve back pain. It is also recommended for pregnant women.
VAT included - Free Shipping