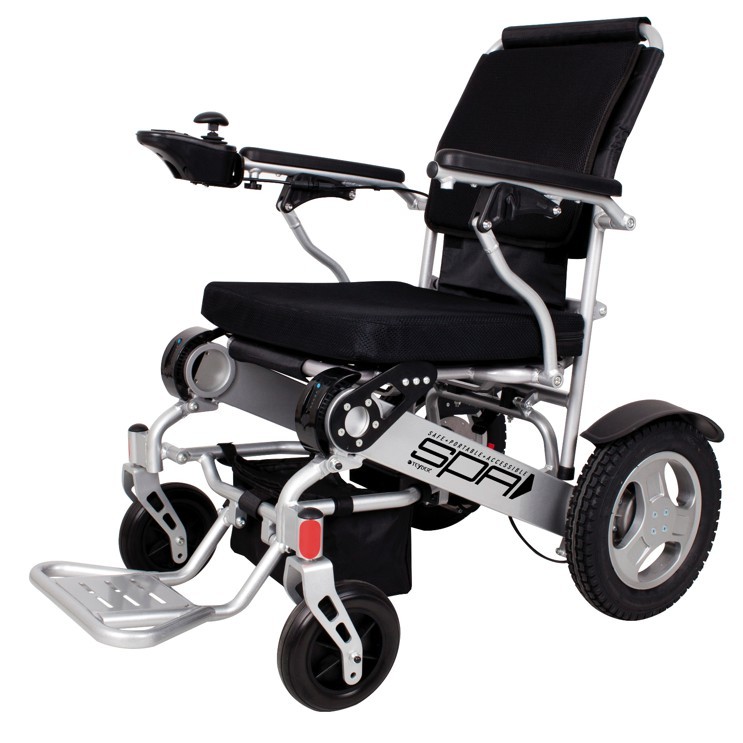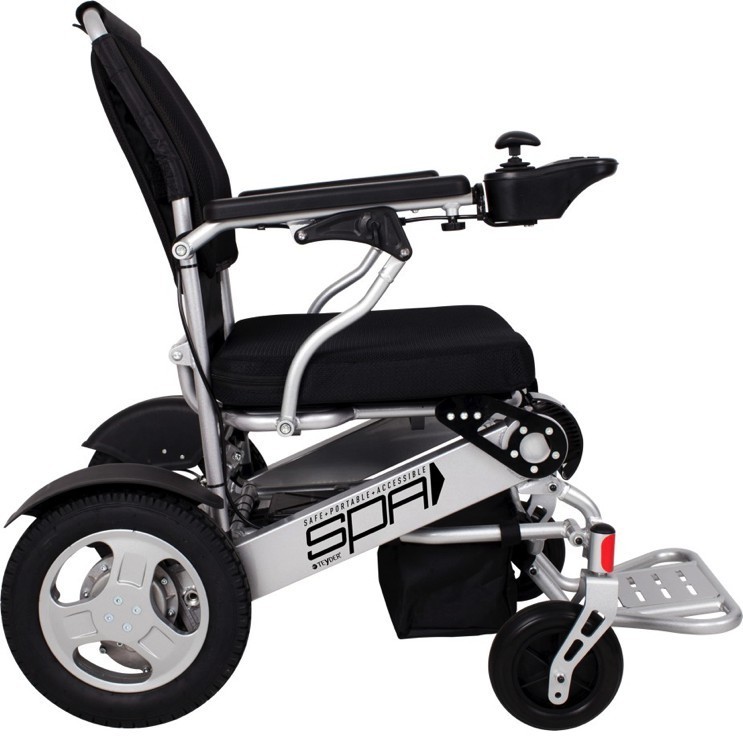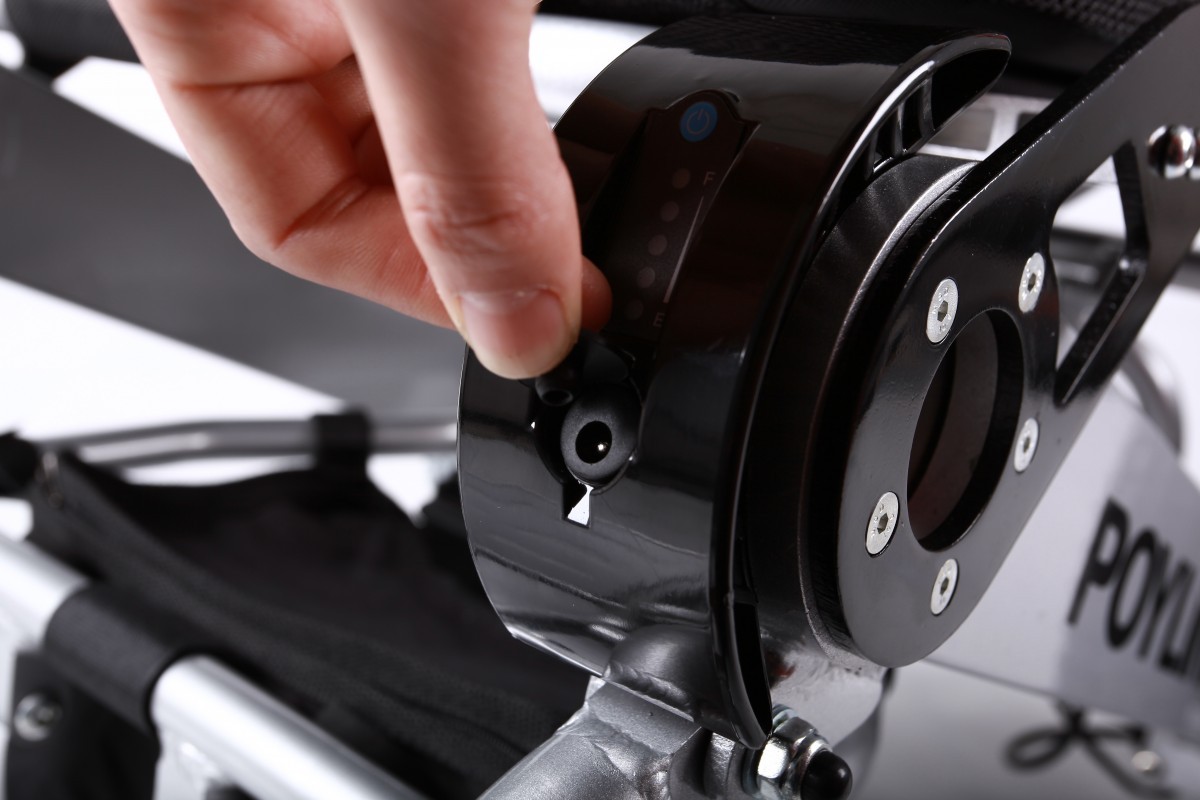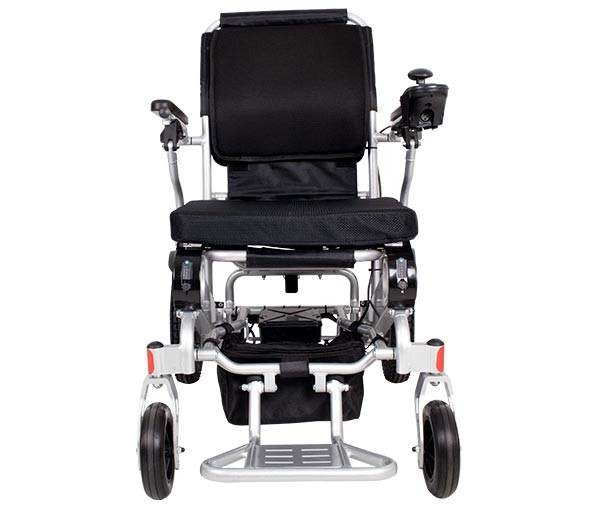 VIDEO
Teyder SPA
The Teyder SPA chair is a lightweight folding electric wheelchair made of aluminium. This chair is indicated for users with a large size or obese people (up to 180 kg of weight/ 397 lbs). It has 2 lithium batteries of 6Ah each. The batteries as a whole have <300Wh, so they can be taken on a plane without problems (IATA approved). It has 2 powerful 250W direct motors, which do not require maintenance (without brushes). In addition they are silent.
Comfortable, safe and easy to transport. Ideal for heavy people who are active and dynamic, thanks to its fast folding system (less than 5 seconds) and its reduced dimensions. High weight capacity chair, up to 180Kg! and the narrowest on the market.
Wheelchair Features

This is your Wheelchair if
Maximum loading capacity: 180 kg / 397 lbs
Max speed: 6km/h
Autonomy: Up to 20 km
Turning Radius: 90cm
Motor: 24V 250W
Battery: 2 x 6 Ah Lithium / Lithium - 288 Wh
Charger: 24V / 2Ah
Charging time: 6-8 hours
Maximum slope: 12º
Total weight with battery: 26.5 kg
Dimensions: 99 cm. x 59cm. x 92cm.
Folded dimensions: 37 cm. x 59cm. x 78cm.
Brakes: Intelligent electromagnetic brake system.
- If you are a large or obese person weighing less than 180 kg/397 lbs
-If you are going to travel and need a light and folding electric chair to move and transport it easily.
- If you only need the chair temporarily, or for a specific purpose and for a certain period of time.
- If you are looking for a lightweight, portable, comfortable, foldable, powerful and compact electric wheelchair.
-The chair is made of carbon and is very easy and quick to fold. The backrest also folds.
- If you want to rent the lightweight electric chair and test it for a while before buying it.
- If you travel by car, train, ship or plane. Your Lithium battery has less than 300Wh and is authorized to be carried by IATA by plane. The chair has very small dimensions.
- Accidents happen and can restrict the use of your legs. You may need to rent a lightweight power chair for a few weeks for convalescence.
- If you have any contingency and this results in temporary disability. Renting a lightweight electric wheelchair for a limited time may be smarter than buying a new one.
- If you are visiting a relative and may need a rental chair during your stay.
- You need to put it in the trunk of your car. It is an ultralight chair.
- If you need a super light and maneuverable electric chair in small spaces, that can pass through corridors or narrow doors where conventional wheelchairs cannot pass.
- If you are looking for comfort and if you weigh less than 180 kg / 397 lbs
- If you do not want to click. Its wheels are solid rubber.
- If you are looking for a way to get around and with access to public transport in the city.