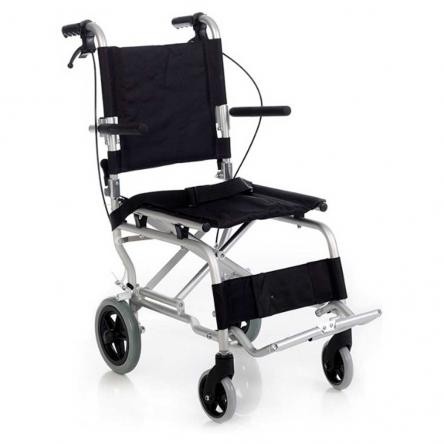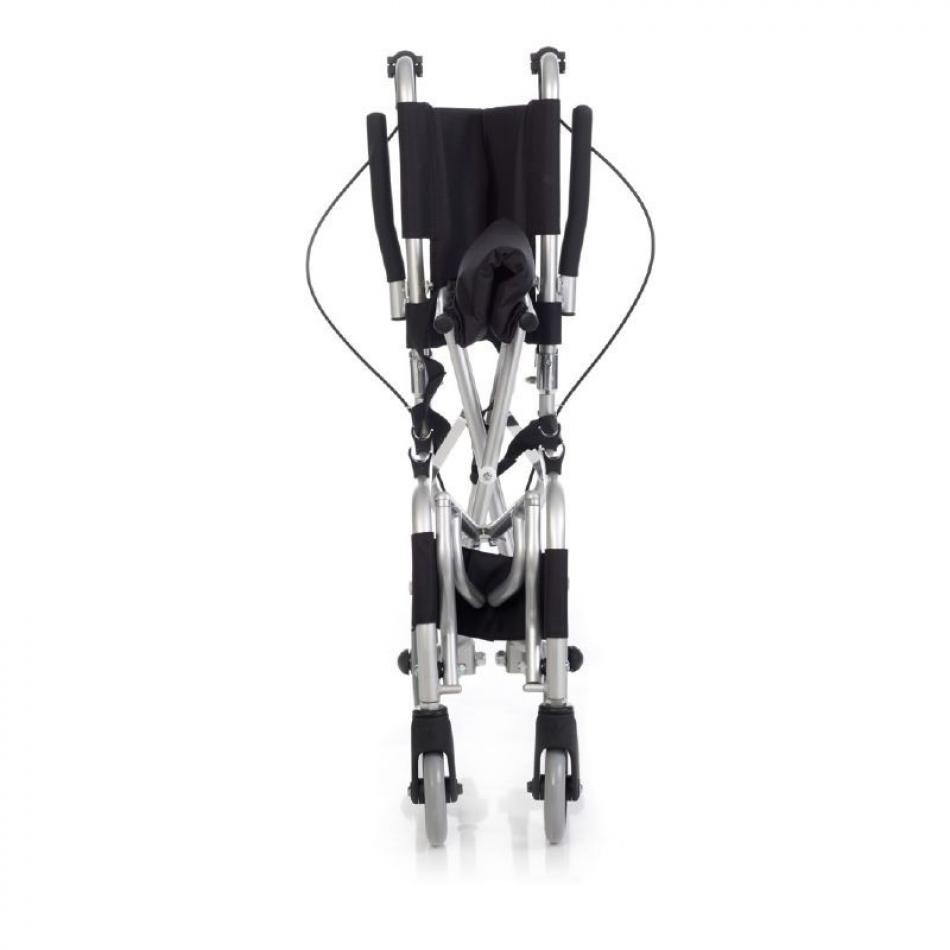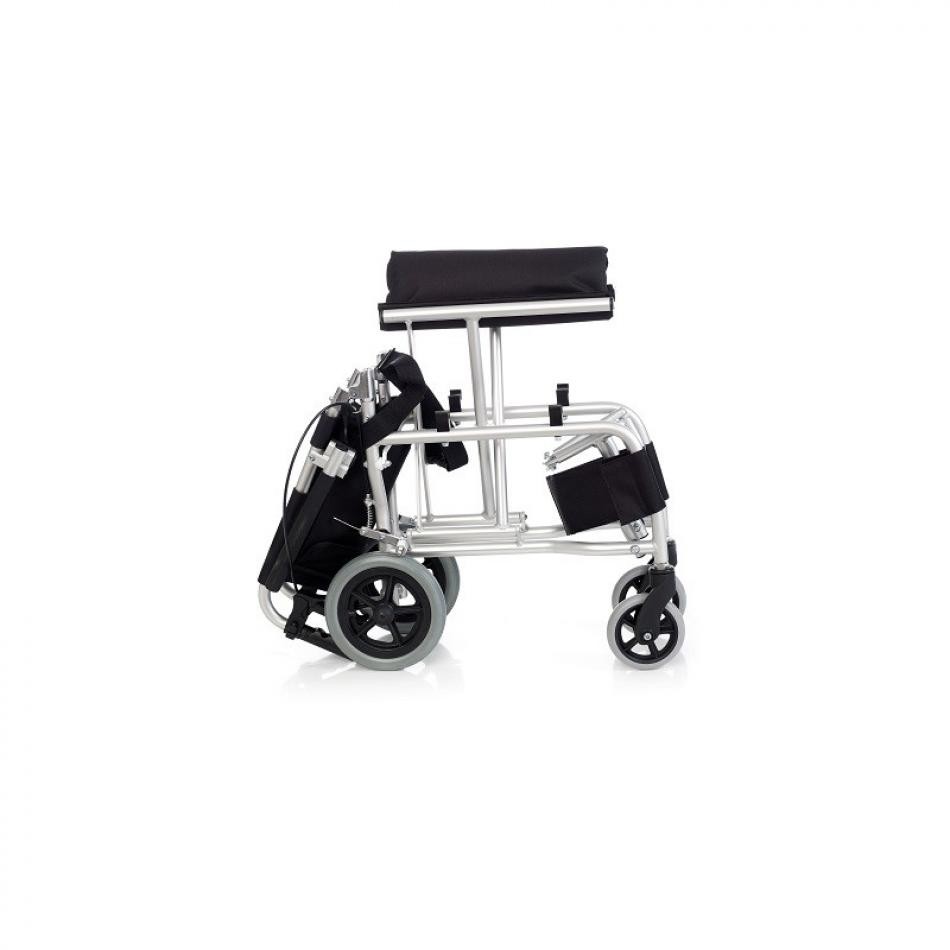 Teyder Minitrans 1426SR
The Teyder Minitrans 1426SR transport wheelchair is the narrowest chair on the Market (only 45 cm in overall width). It will allow you to access very small spaces, go through very narrow door frames and hallways, or access very small elevators. It is perfect for short transfers and for occasional use.
Made of aluminum, it is a folding chair, light but at the same time very resistant. It is so compact once folded that it fits in a bag for transport. Includes seat belt for people who have stability problems. Solid wheels: they are never punctured and will not need any maintenance. Incorporates locking brakes. It incorporates a storage pocket on the backrest.
Wheelchair Features

This is your Wheelchair if
- Seat width: 37 cm.
- Total depth: 87 cm.
- Total height: 89 cm.
- Total width: 45 cm.
- Folded width: 23 cm.
- High seat: 45 cm.
- High back: 40 cm.
- Seat depth: 36 cm.
- Maximum loading capacity: 100 kg.
- Weight: 6.7 kg.
- If you are looking for a super narrow, non-self-propelling transport wheelchair (only 45 cm total width), portable, foldable, super light (only 6.7 kg). It will allow you to access narrow door frames, elevators and spaces normally banned for conventional chairs.
- Once folded, it fits perfectly in the boot of any car.
- Super narrow and maneuverable in tight spaces. Perfect for traveling in interiors and narrow spaces, where other conventional chairs do not fit.
- If you are looking for comfort and if you weigh less than 100 kg.
- If you don't want a puncture in a wheel. Its wheels are made of solid rubber.