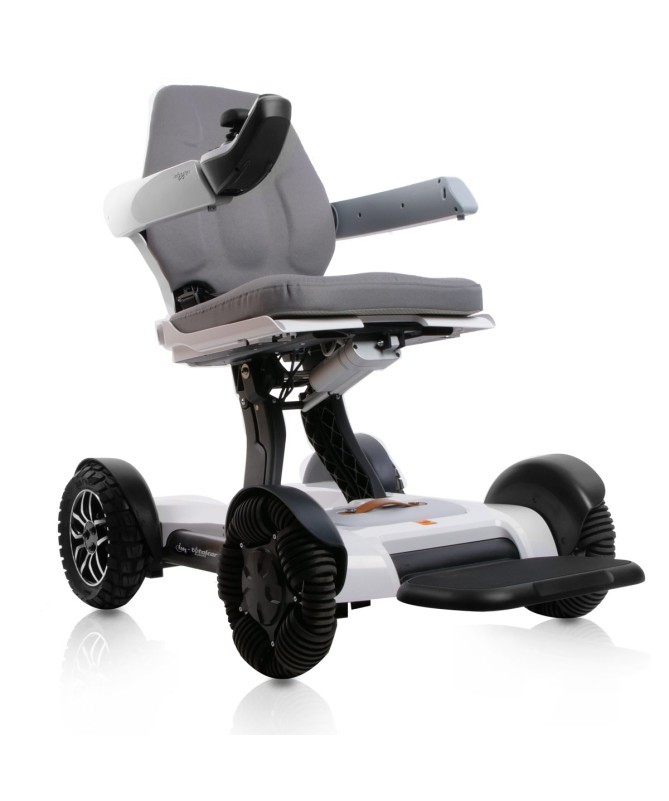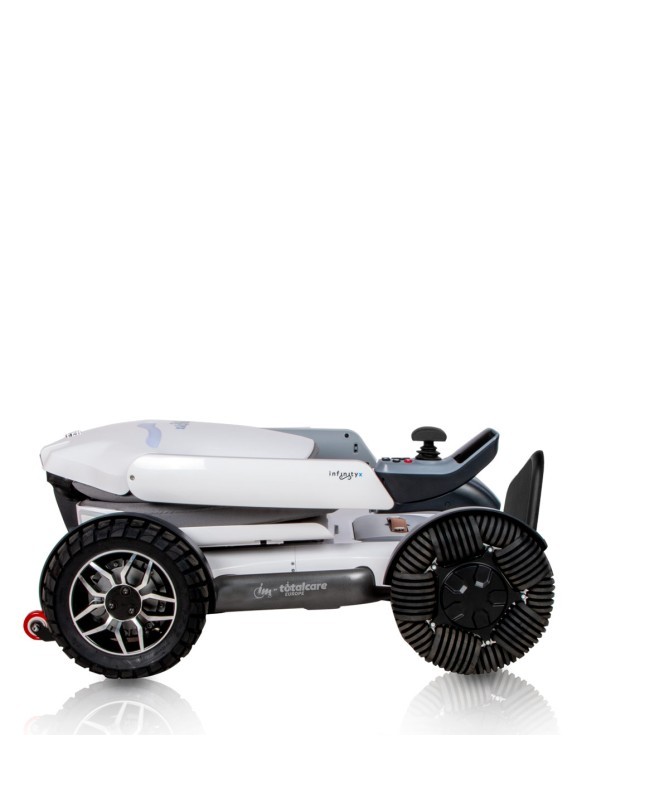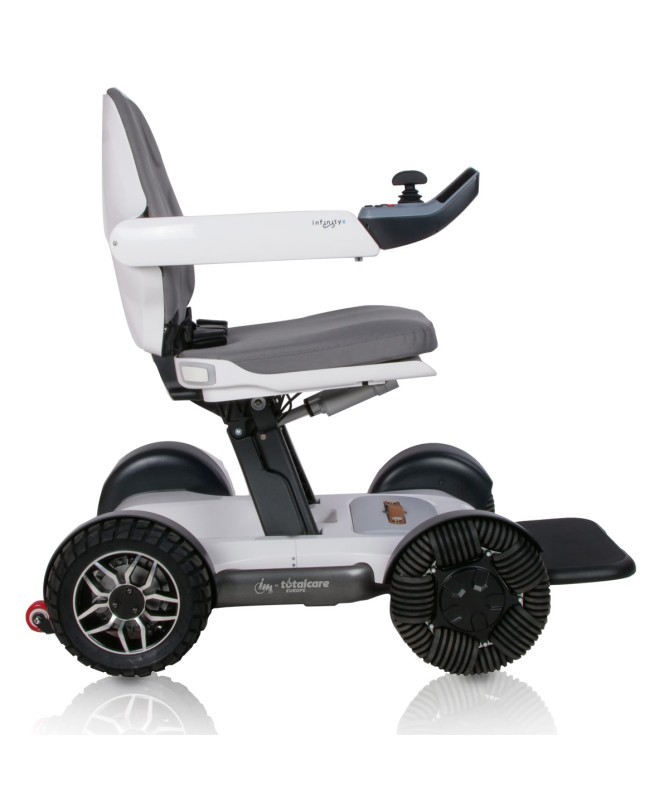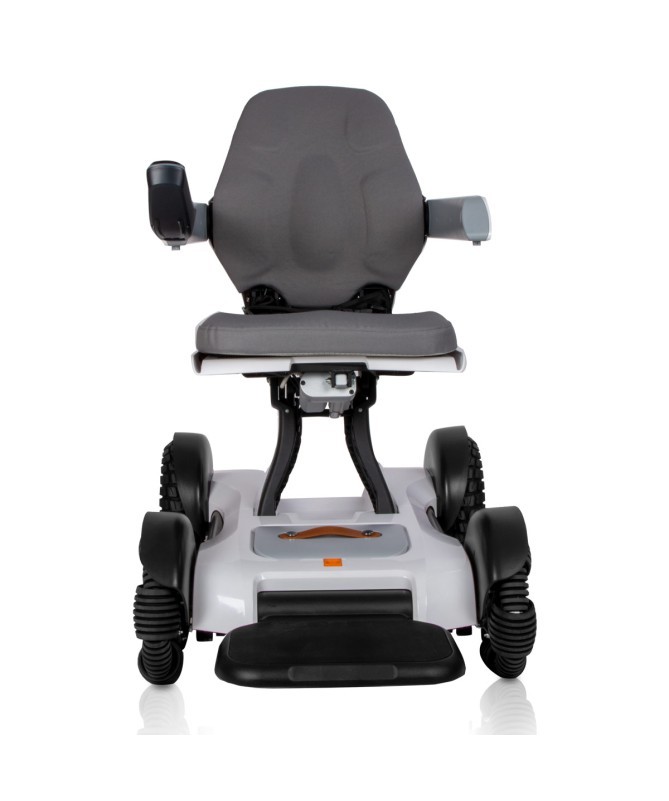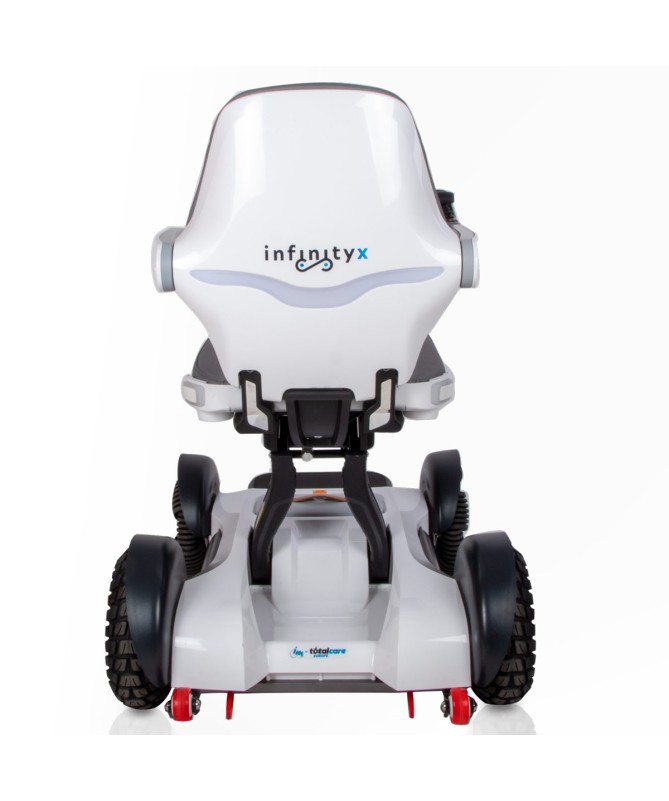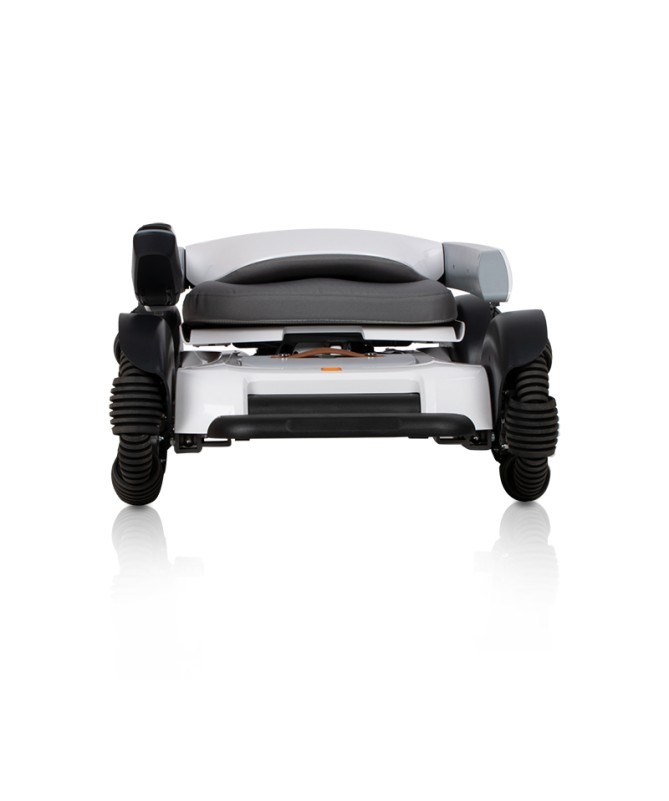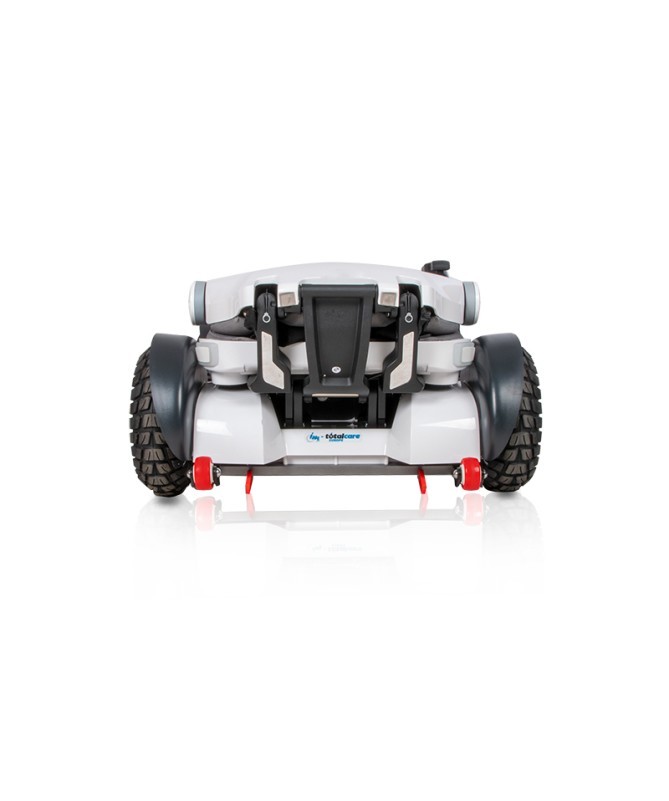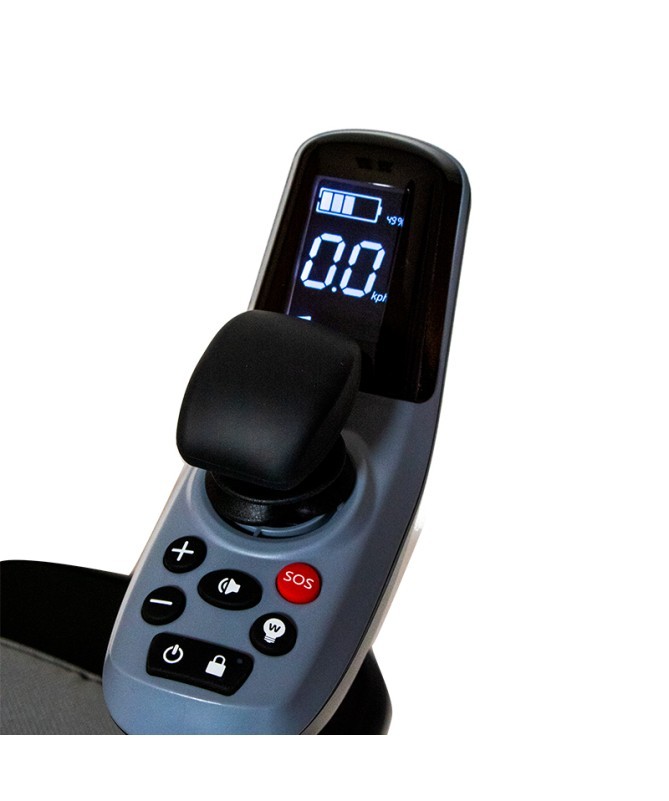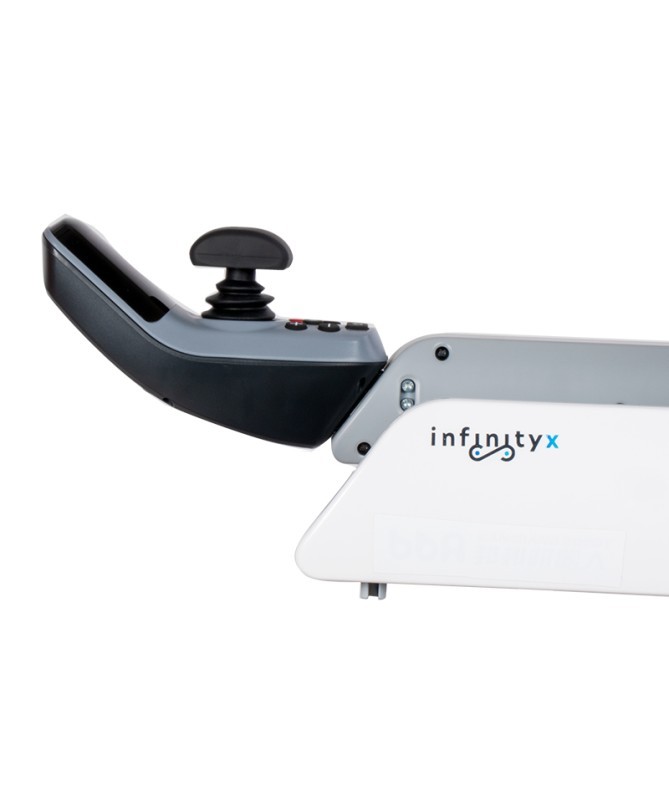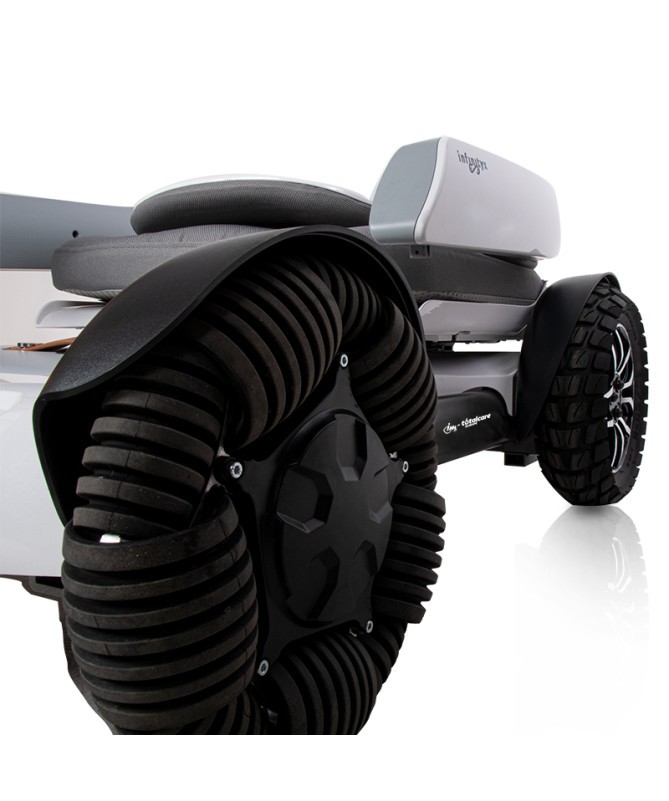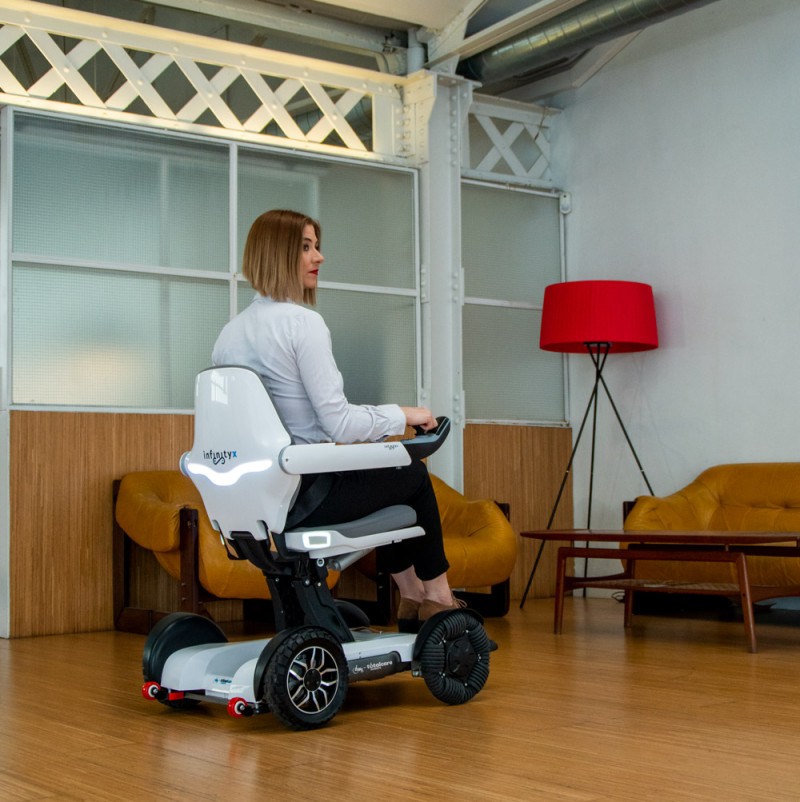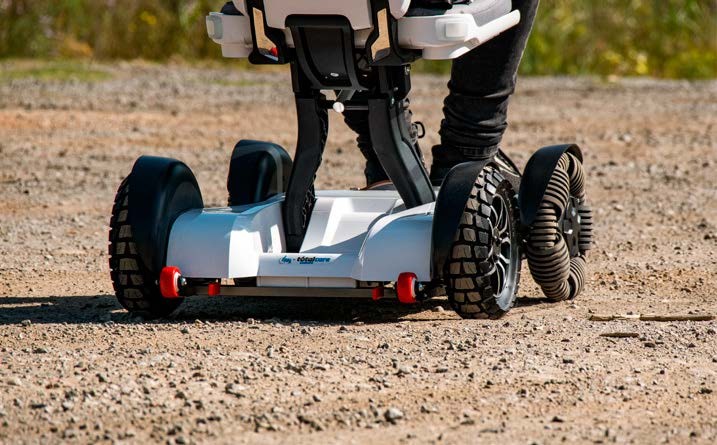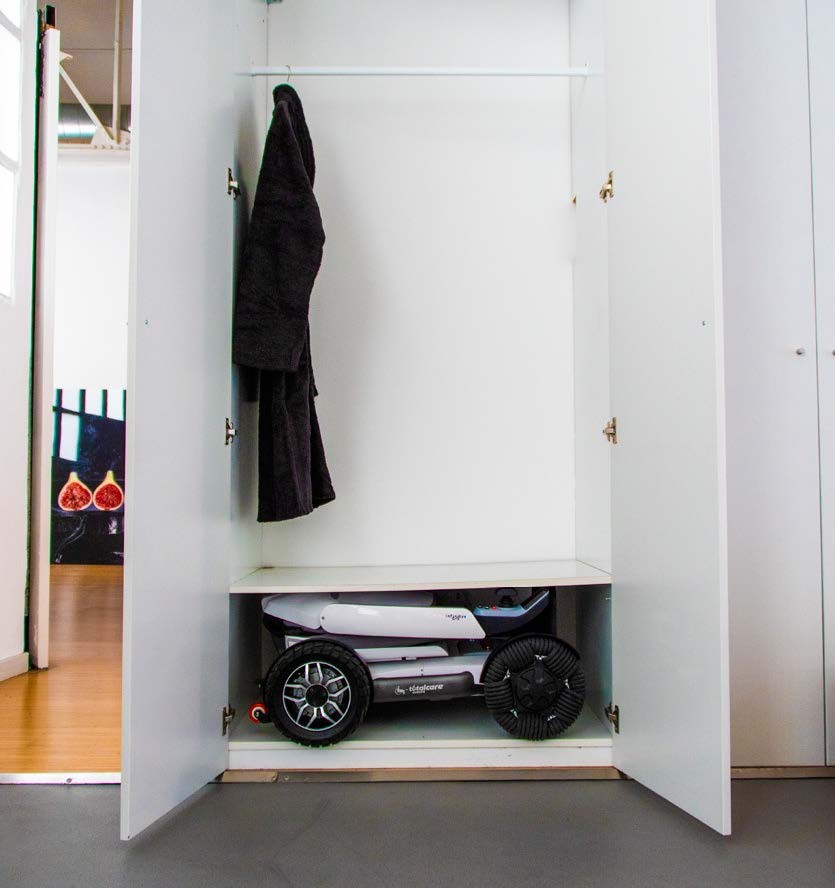 InfinityX
InfinityX is a folding electric wheelchair with intelligent assistance.
The InfinityX wheelchair folds quickly in 5 seconds and is compact, allowing the user to transport it in the trunk of the car and also store it in any small space.
The two omnidirectional front wheels provide durability and safety on steep slopes; make you feel more comfortable when driving on uneven terrain. They are also very practical for climbing curbs and overcoming obstacles or curbs of considerable height (up to 6 cm).
Differential steering, with a turning radius of <73 cm, is ideal for precise steering and turning in tight spaces, adapting to various situations both indoors and outdoors.
The future has already arrived with the great novelty in folding electric wheelchairs; InfinityX. It enters the market to position itself as the chair with intelligent assistance with which, through a mobile APP, it can be driven, folded and unfolded remotely. It has a quick and compact folding which allows the user to transport it in the trunk of the car. The two omnidirectional front wheels rotate on their own, which makes the chair rotate within a radius of 73 cm. It has a 20 Ah lithium battery which allows a range of 15 to 20 km. It is made up of two 200W motors with a maximum speed of 7 km/h.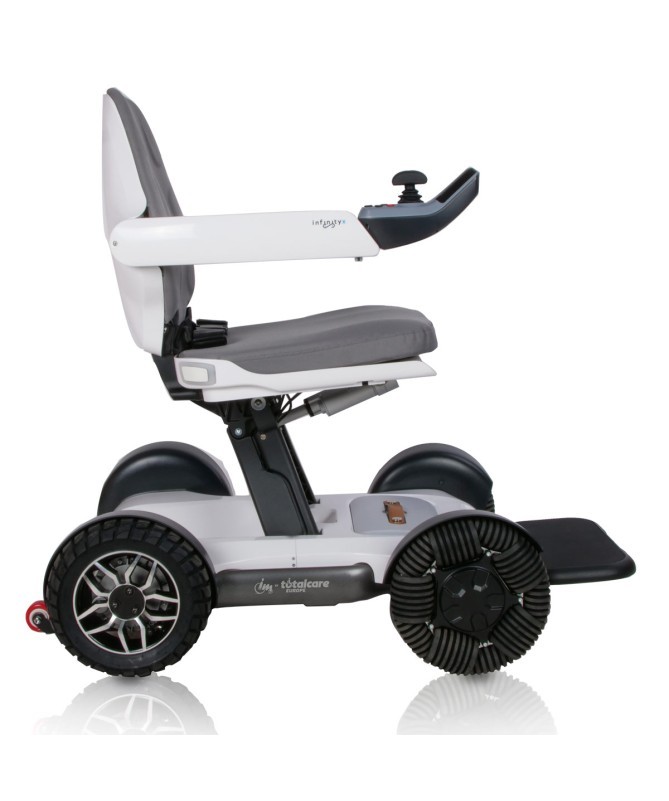 Control the InfinityX through the APP
Available for iOS and Android. Through the official InfinityX APP you can check the battery charge status of the chair, drive it, fold it and unfold it remotely among other utilities. at 7 km/h.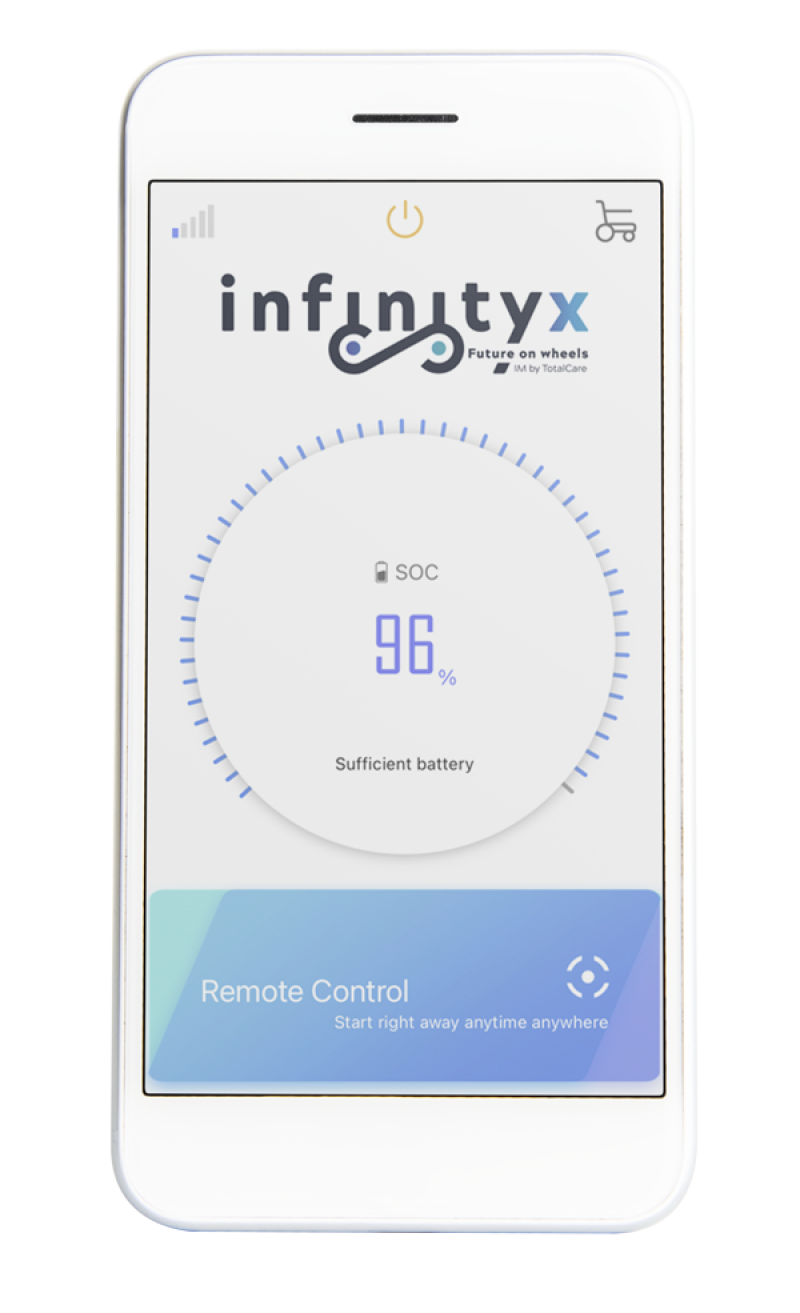 Maximum Autonomy
20Ah lithium battery
The InfinityX is the wheelchair in its range with the most autonomy on the market, allowing a distance of 15 to 20 km.
2 Charging Ports
You can charge the chair from the joystick or directly from the battery.

Easy Pull Battery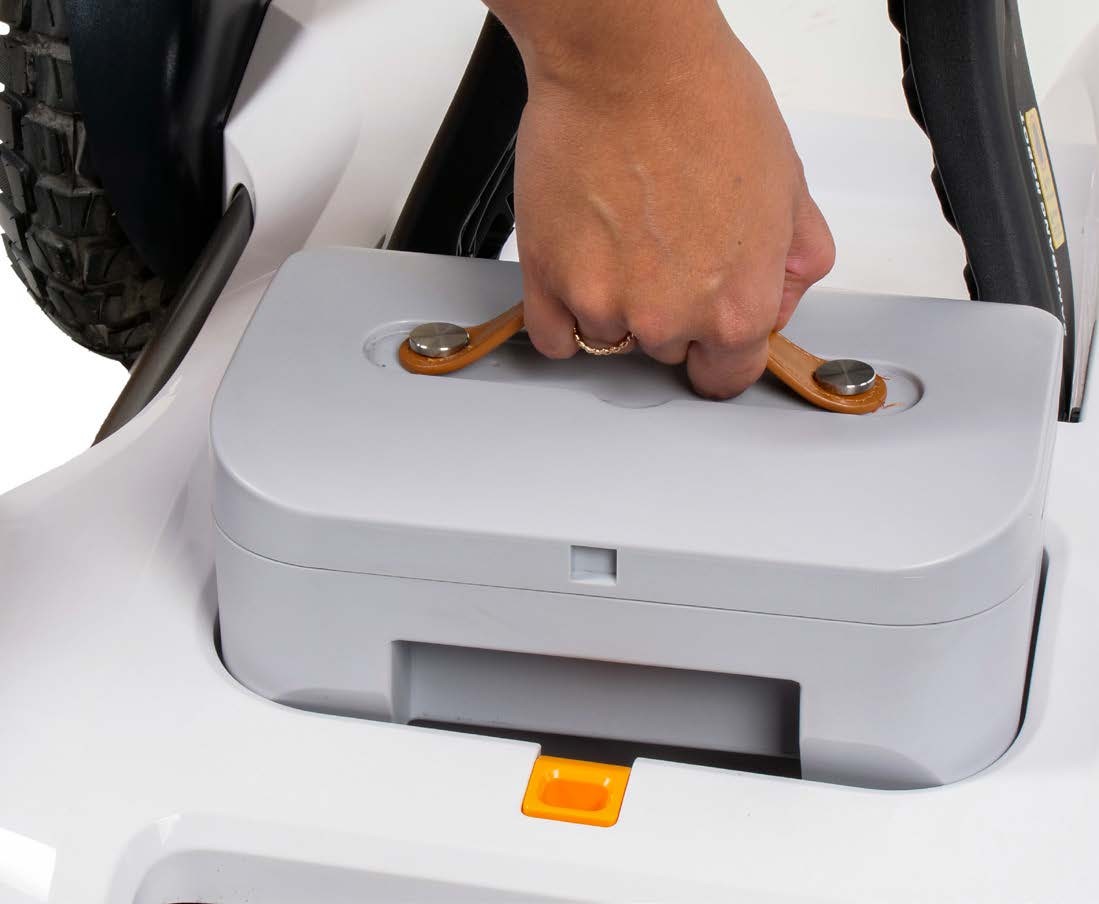 Last Generation Wheels
The omnidirectional wheel is made up of 24 independent small wheels and several small rubber wheels that together form a toothed structure, which benefits a stronger grip in the process of overcoming obstacles. These two omnidirectional front wheels bring about safety, durability and safety on steep slopes and curbs. 2-year quality guarantee
*The wheel being a wear item, its warranty should be 6 months.
The InfinityX omnidirectional wheel has a 2-year guarantee thanks to its high durability.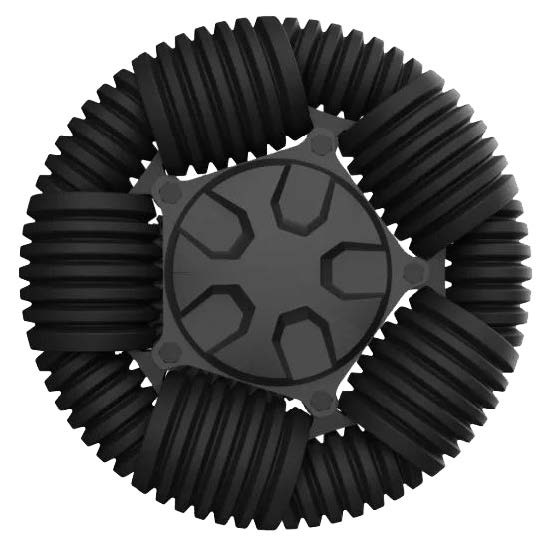 4.728,90€
(10% VAT included)
REMEMBER: If you have a disability certificate greater than 33% degree, you are entitled to a VAT reduction on this product.
Free Shipping in Spain (peninsula).
Our physical store is located at Calle Cavanilles 7, 28007 Madrid.
Secure SSL Purchase (+info)
Returns: 15 days.
Need any assistance? Contact us +34 915701682
Financing:

Cetelem
From 3 to 60 months
Calculate your fee
Measures:
 - Total width: 63 cm.
 - Total depth: 89 cm.
 - Total unfolded platform depth: 107 cm.
 - Total height: 93 cm.
 - Height from the seat to the ground: 55 cm.
Folded measurements:
 - Folded depth: 84.5 cm.
 - Total folded height: 38 cm.
Weight:
 - Total weight without battery: 38.15 kg.
 - Total weight with battery: 41.50 kg.
 - Maximum weight supported: 120 kg
Material: Aluminum
Seat:
 - Useful width to sit: 45 cm.
 - Seat width: 41 cm.
 - Seat depth: 43 cm.
 - Type of seat: Padded
Motor:
 - Motor power: 2 x 200 W
 - Battery: 20 Ah (lithium)
 - Number of batteries: 1
 - Autonomy: 15 to 20 km (20Ah)
 - Maximum speed: 7km/h
 - External charger: 3 Ah
Back:
 - Backrest width: 39 cm.
 - Backrest height: 47 cm.
 - Type of support: Fixed
 - Backrest material: Padded
Armrests:
 - Armrest length: 36 cm.
 - Width of the armrest: 3.5 cm.
 - Type of armrests: Folding
 - Armrest Material: Plastic
Footrest:
 - Footrest type: Folding platform.
 - Footrest Material: Aluminum
Wheel:
 - Front wheels measurements: Ø25.5 cm.
 - Rear wheels measurements: Ø25.5 cm.
 - Width front wheels: 6.5 cm.
 - Rear wheels width: 6.5 cm.
 - Type of front wheels: Omnidirectional
 - Type of rear wheels: Inflatable / Solid
Other features
 - Maximum curb height: 6 cm.
 - Damping: Front wheels
 - Apps: Android / iOS
 - Certificate to fly: Yes, consult
 - Safety belt: Yes
 - Horn: Yes
 - Brakes: Electromagnetic brakes
 - Joystick: Left / Right
 - Rear lights: Led, waterproof
 - Reverse: Yes
 - Max. climbing slope: 15º
 - Folding: Electronic (5")
 - Turning radius: 730mm
 - Anti-tip wheels: Yes
White color
*Data provided by the manufacturer
Warranty: 2 years and 6 months on the batteries
10% VAT and transportation included
Free shipping for orders shipped to Peninsular Spain. Please contact us for orders shipped to the Spanish islands and to other countries.
Reduced VAT rate (4%) will be applied to customer provided 33% disability certificate 33% (or higher degree)