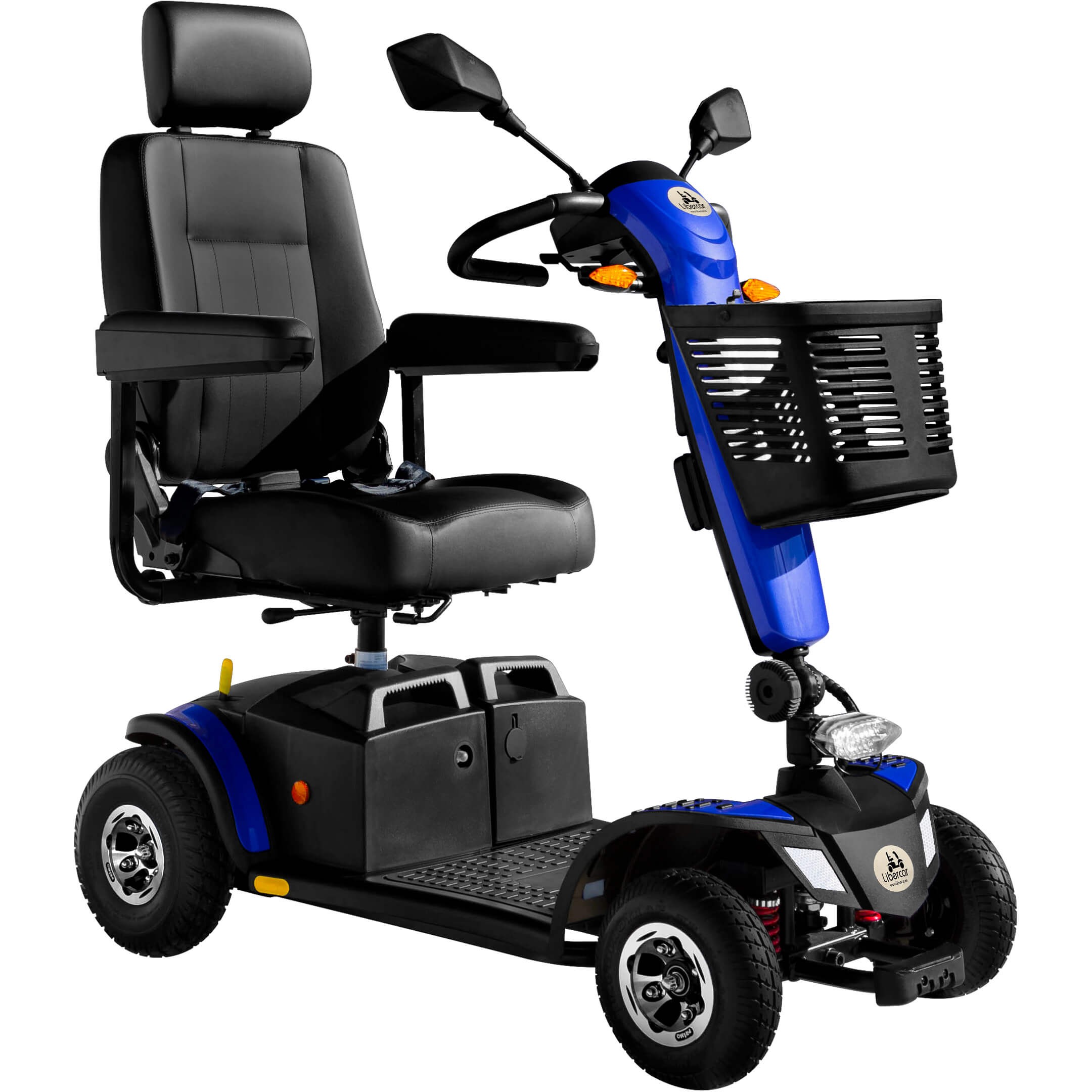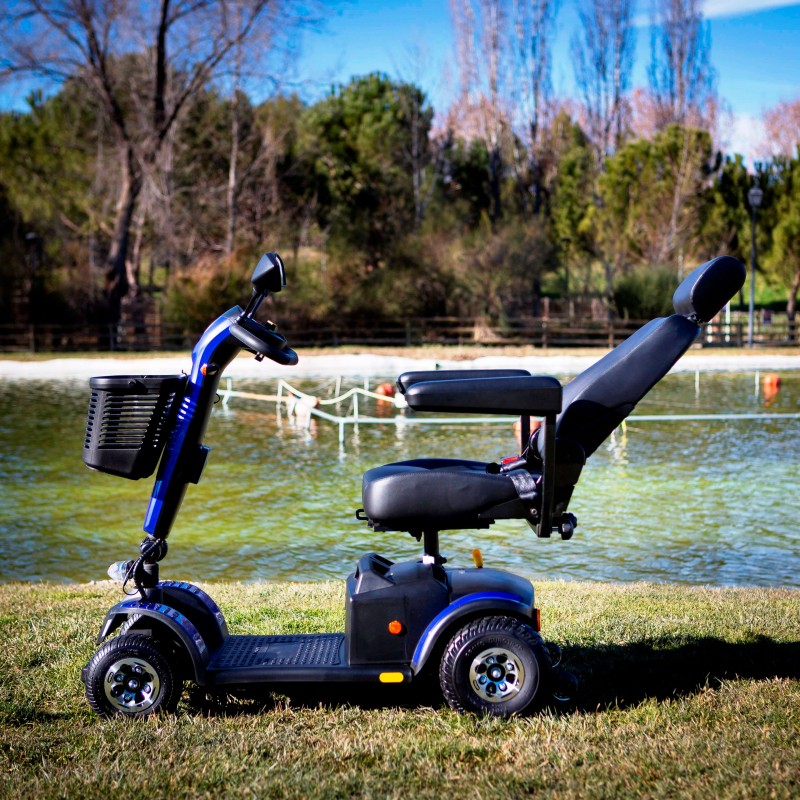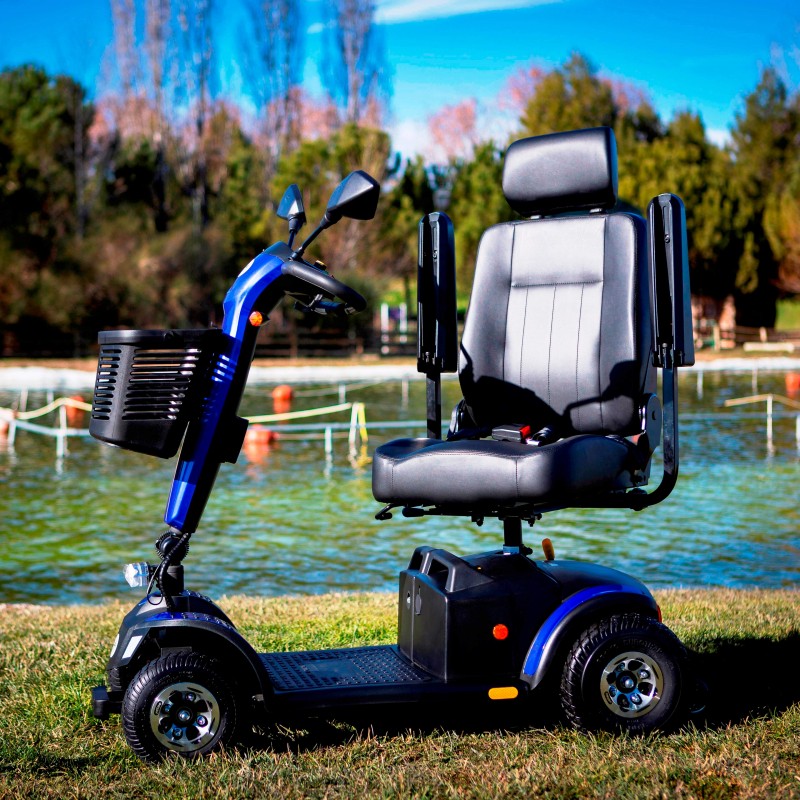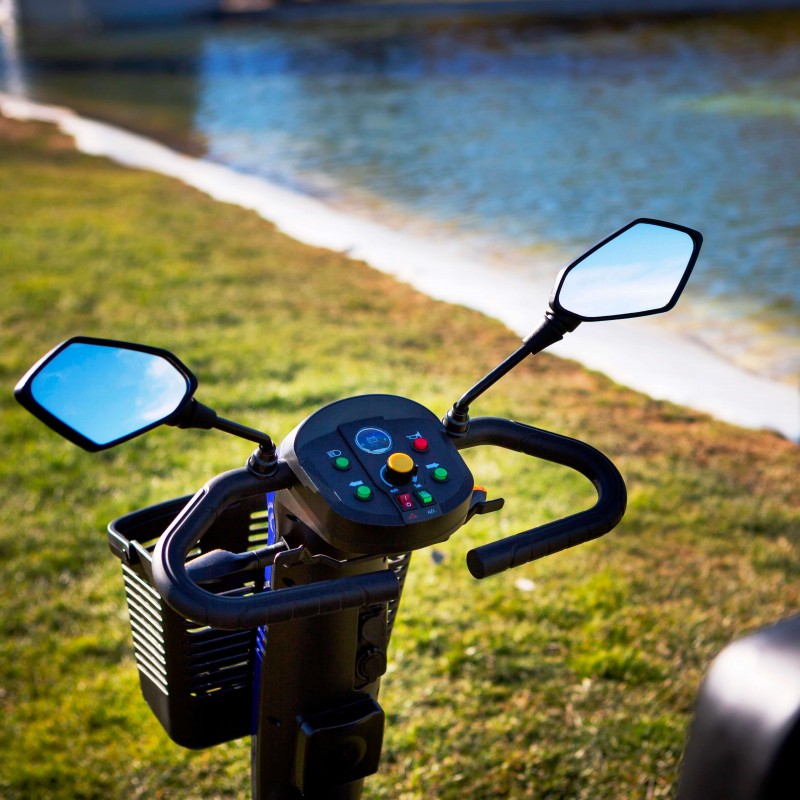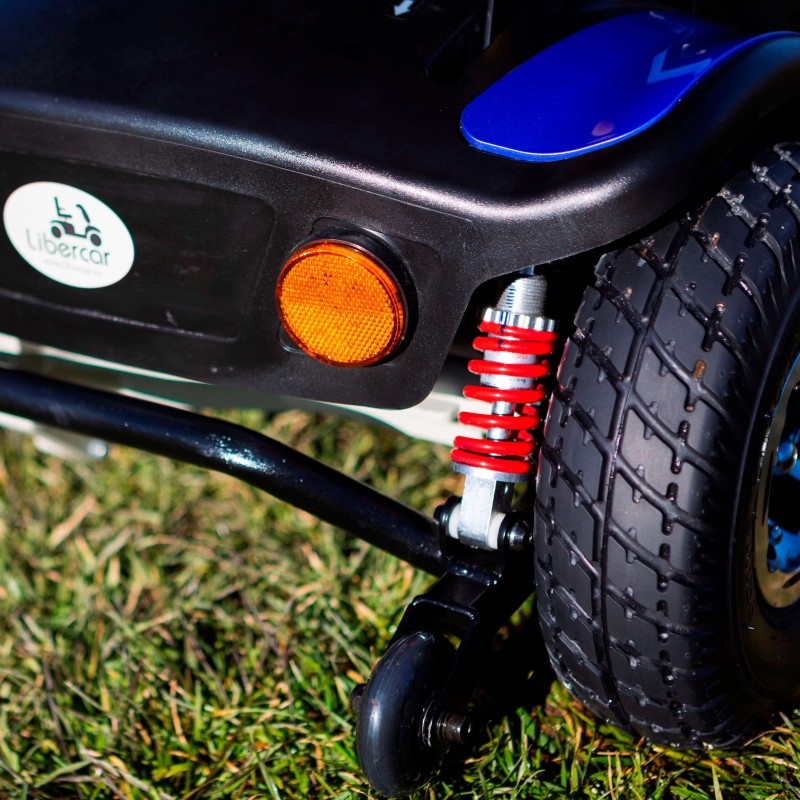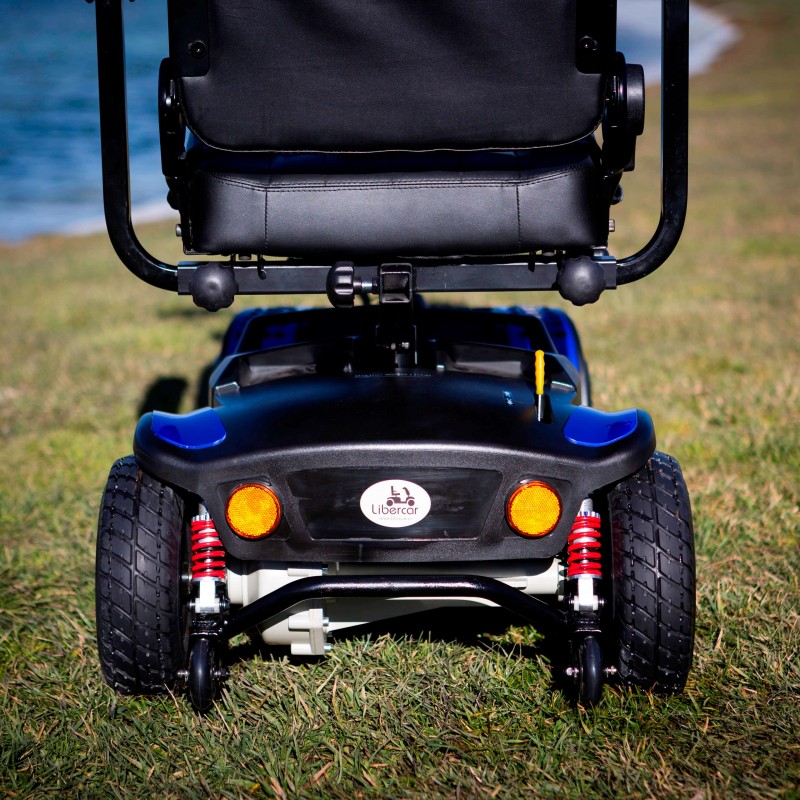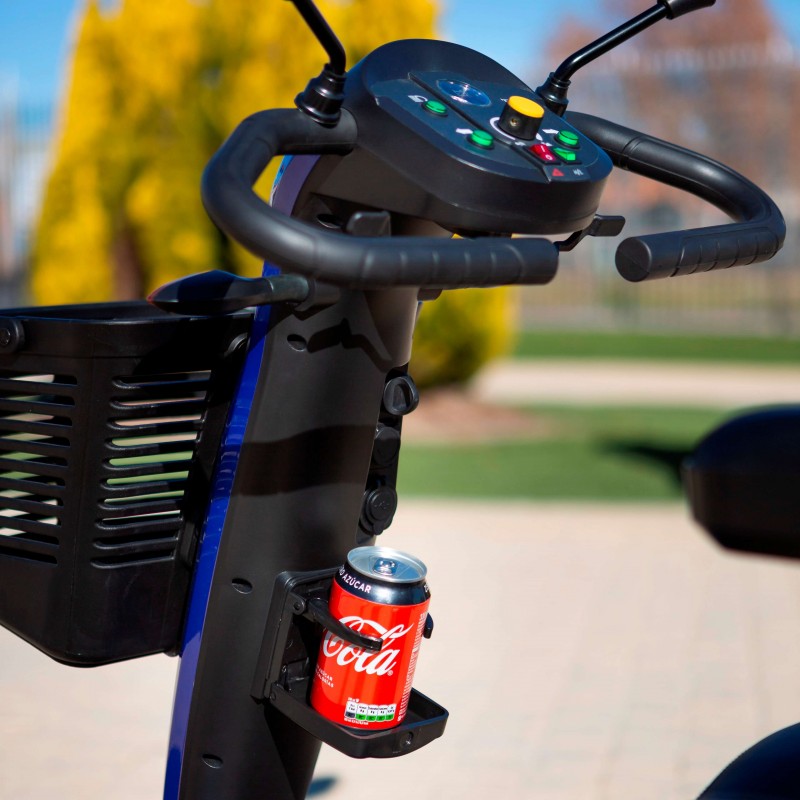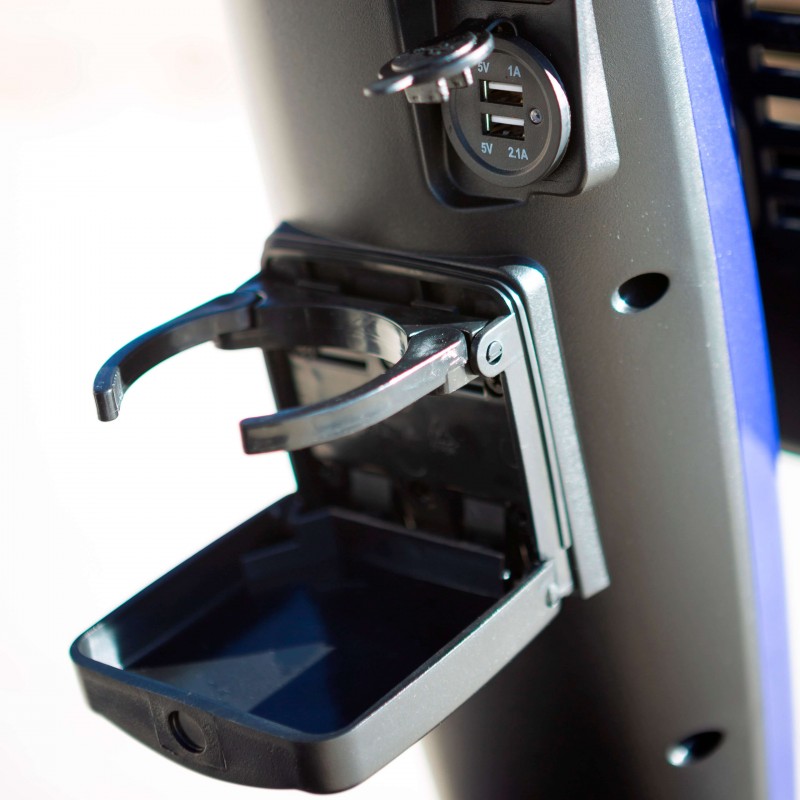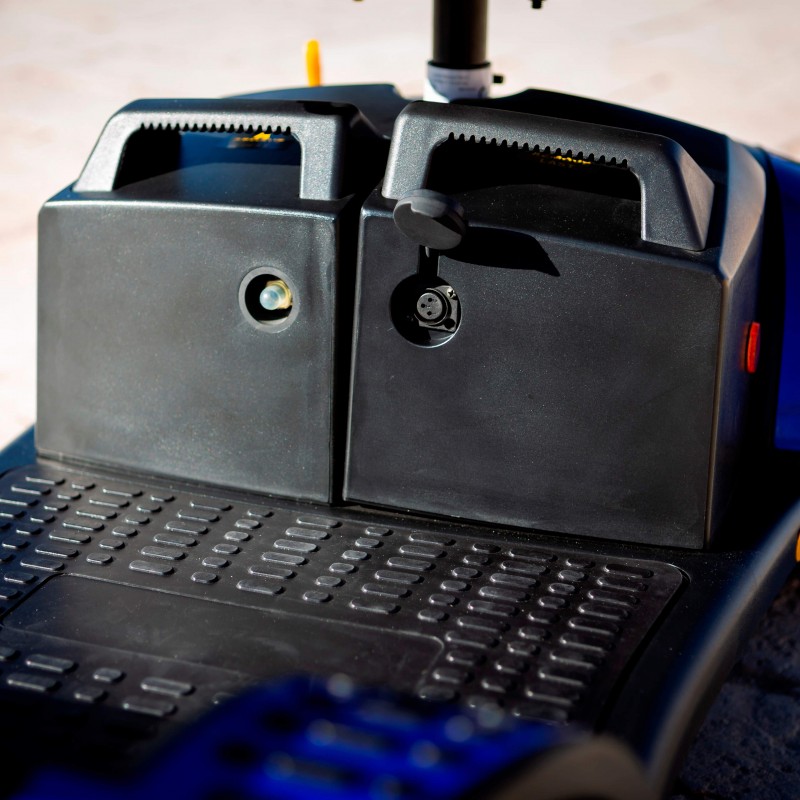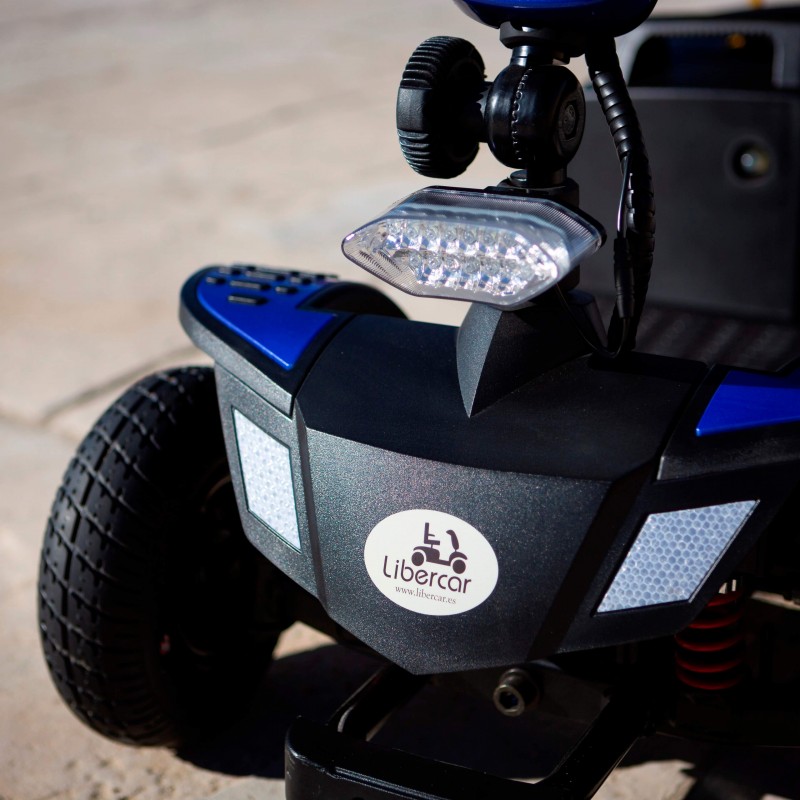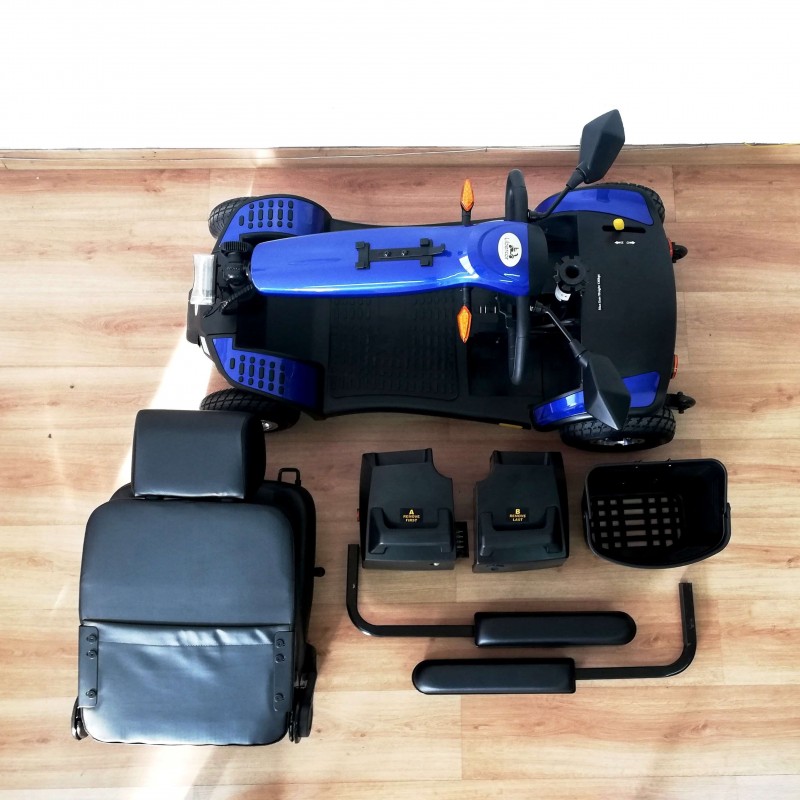 Libercar Dolce Vita
The new Libercar Dolce Vita comes even better equipped than its successful antecessor.
The new Libercar Dolce Vita provides high speed performance (up to 10 km/h) and travel range of 38km. It is known for its high level of comfort and safety equipment (deluxe seat, ergonomic handlebars, solid tires, rear suspension, lights, bumpers, USB ports, mirrors, etc,). You'll enjoy your favorite activities with complete independence both indoors and outdoors. The Libercar Dolce Vita can be disassembled for transportation in the car boot.
Dolce Vita Features
+ High performance: Motor 400W
+ Max. Speed 10 km/h
+ Batteries 2x35 Ah (Gel)
+ Autonomy max 38km
+ Independent integral suspension to the 4 wheels
+ Deluxe seat
+ Lights and LED blinkers
+ Ergonomic handlebar
+ Double USB ports
+ Compact dimensions: Serial length 120cm - Customizable on request 100-119cm
+ Detachable and transportable: "Carry me" system of individual batteries
+Solid wheels
Independent Suspension to the 4 wheels
Double and adjustable front and rear cushioning for greater comfort and ability to overcome obstacles.
Easy to dissasemble into 5 pieces
Detachable and transportable batteries individually Ergonomic box with two grip zones for easy handling. Two shots and three charging options Single shot on the batteries (independent charging or on a scooter) Shot on a steering column to avoid having to bend down.
Ergonomic Handlebar
It facilitates the turn and relaxes the driving position. Especially useful for people with mobility problems in arms and shoulders.
Deluxe Seat
High backrest and adjustable headrest. Adjustable in height, width and depth. It rotates 360° to facilitate access of the occupant. Folding and reclining backrest. Folding armrests and adjustable angles.
Solid wheels
They absorb impacts and adhere to the ground, making driving in any type of terrain more pleasant and safe.
Rear mirrors
They facilitate maneuvers and the location of obstacles, especially for people with difficulty turning
Bumpers
Bumpers void chafing of the body and protect the scooter and the occupant against possible impacts.
Headrest
The headrest protects the neck and the driver"s column (adjustable in height).
You can learn more about the Libercar Dolce Vita mobility scooter watching the following VIDEO
1.623,03€
(21% VAT included)
REMEMBER: If you have a disability certificate greater than 33% degree, you are entitled to a VAT reduction on this product.
Free Shipping in Spain (peninsula).
Our physical store is located at Calle Cavanilles 7, 28007 Madrid.
Secure SSL Purchase (+info)
Returns: 15 days.
Need any assistance? Contact us +34 915701682
Financing:

Cetelem
From 3 to 60 months
Calculate your fee
WHEELS: 4
LENGTH - WIDTH: 120x60 cm
ENGINE: 400 W
BATTERIES: 2x12Vx35 Ah
MAXIMUM SPEED: 10 km/h
TRAVEL RANGE: 38 km
SCOOTER WEIGHT: 87 kg
WEIGHT MAX. SUPPORTED: 136 kg
HANDLE: Ergonomic
WHEEL TYPE: Solid
BUMPERS: YES
LIGHTS: YES
INDICATOR: YES
MIRRORS: YES
HEADREST: YES
REMOVABLE PARTS: 5
Colors: metal blue
* Data provided by the manufacturer.
Warranty: 2 years and 6 month on the batteries
21% VAT and transportation included
Free shipping for orders shipped to Peninsular Spain. Please contact us for orders shipped to the Spanish islands and to other countries.
Reduced VAT rate (4%) will be applied to customer provided 33% disability certificate (or higher degree)