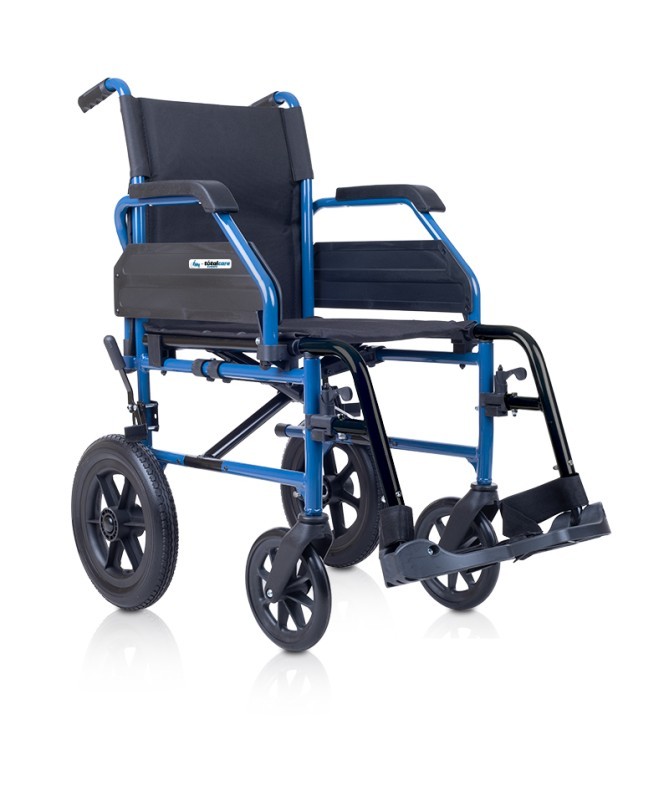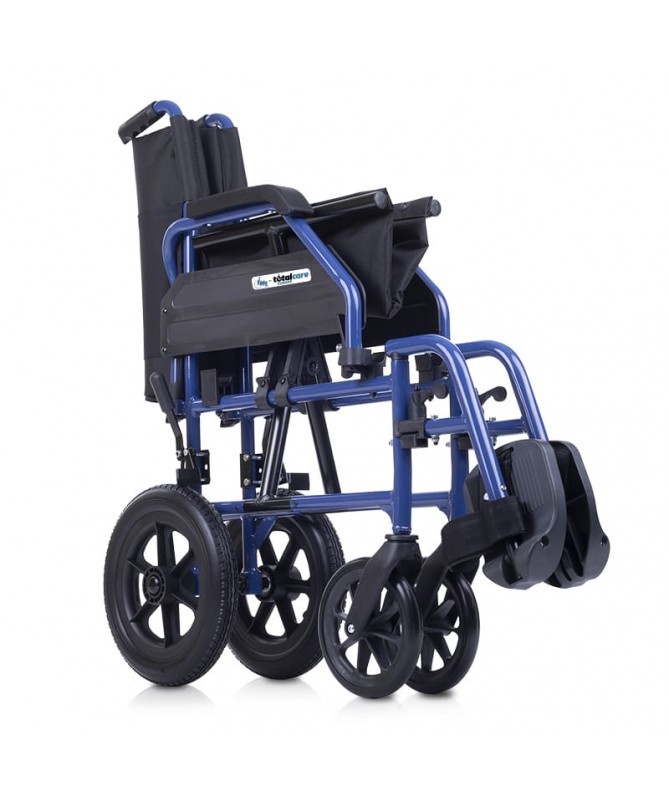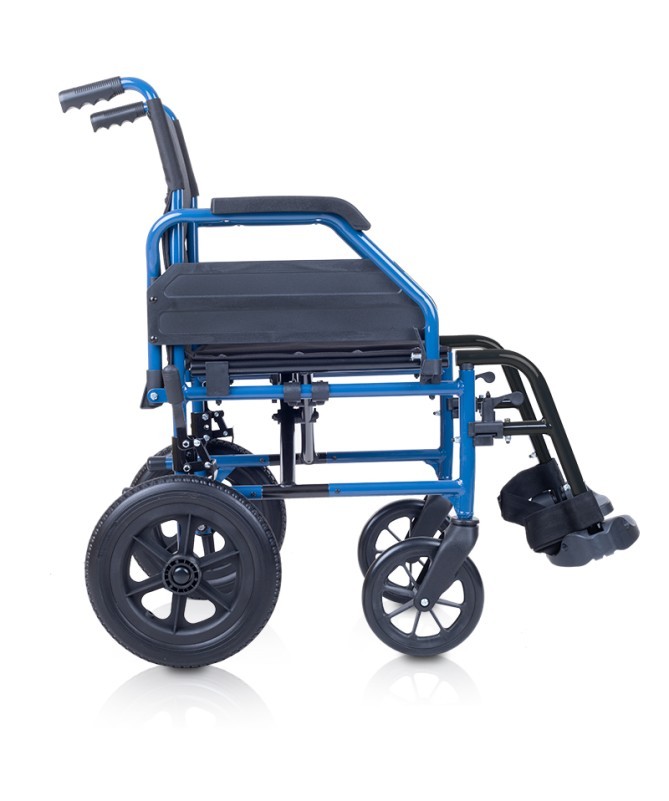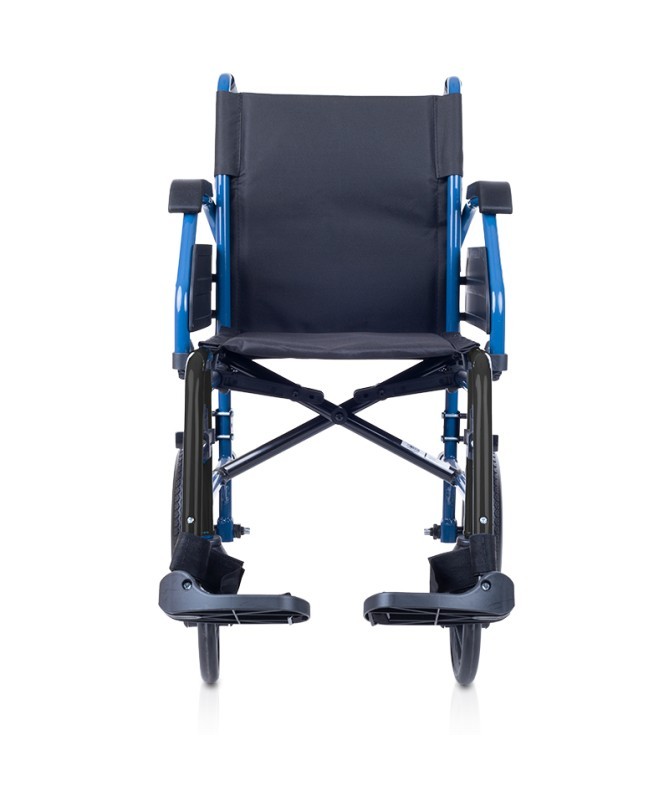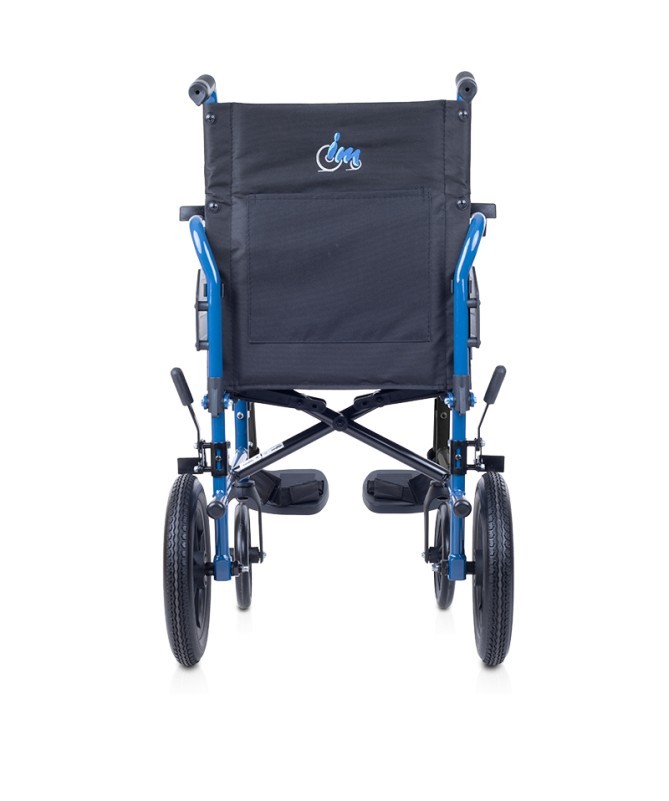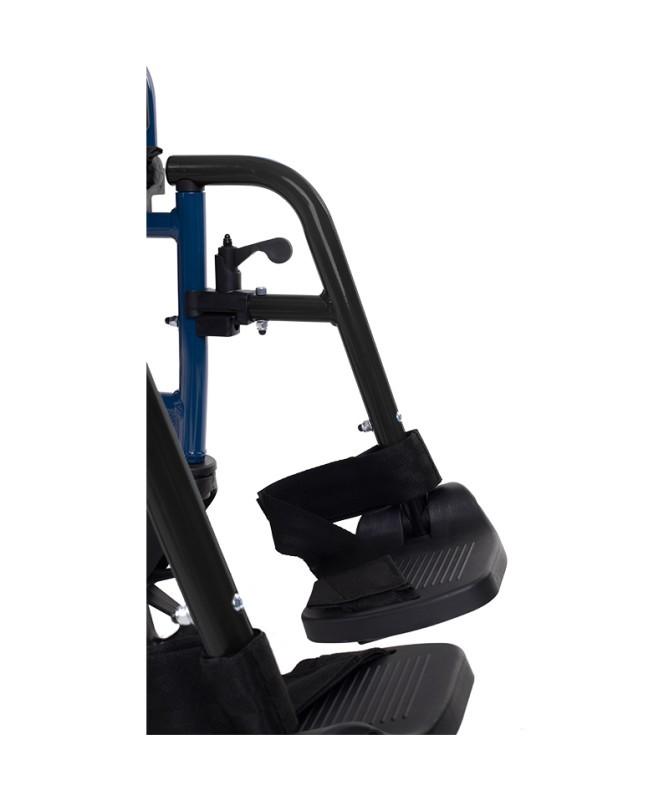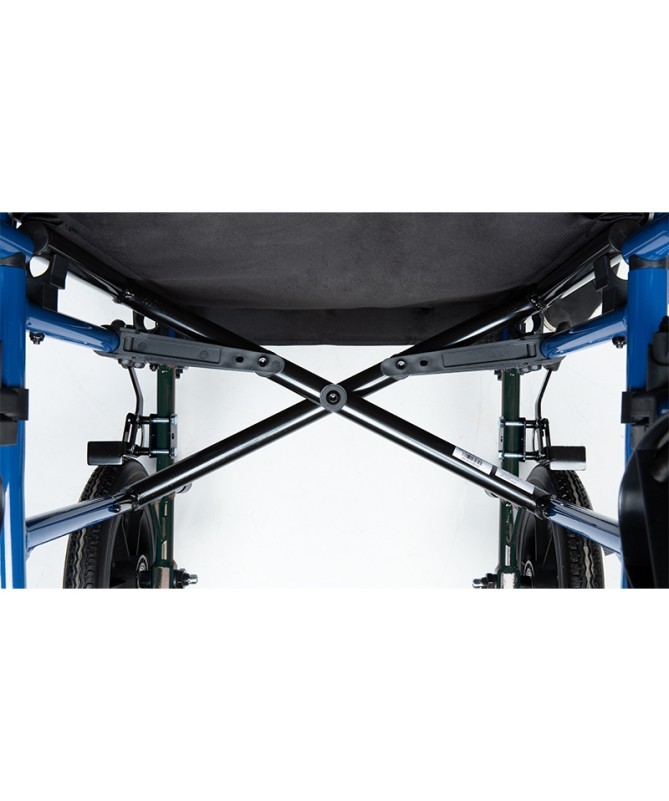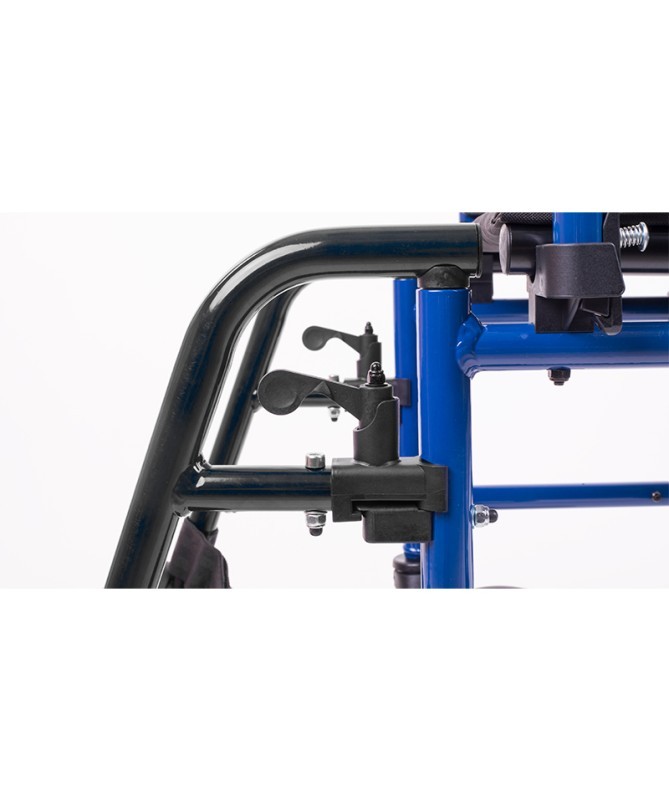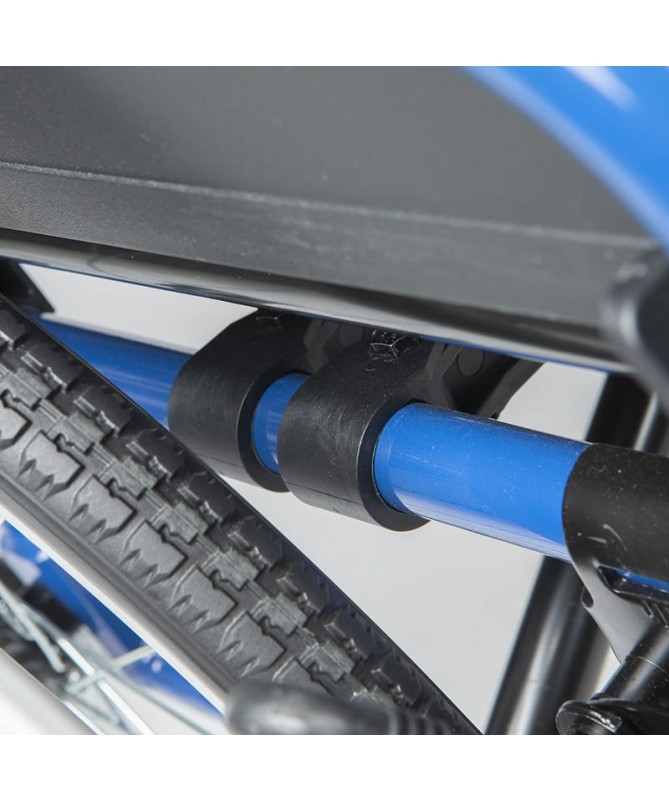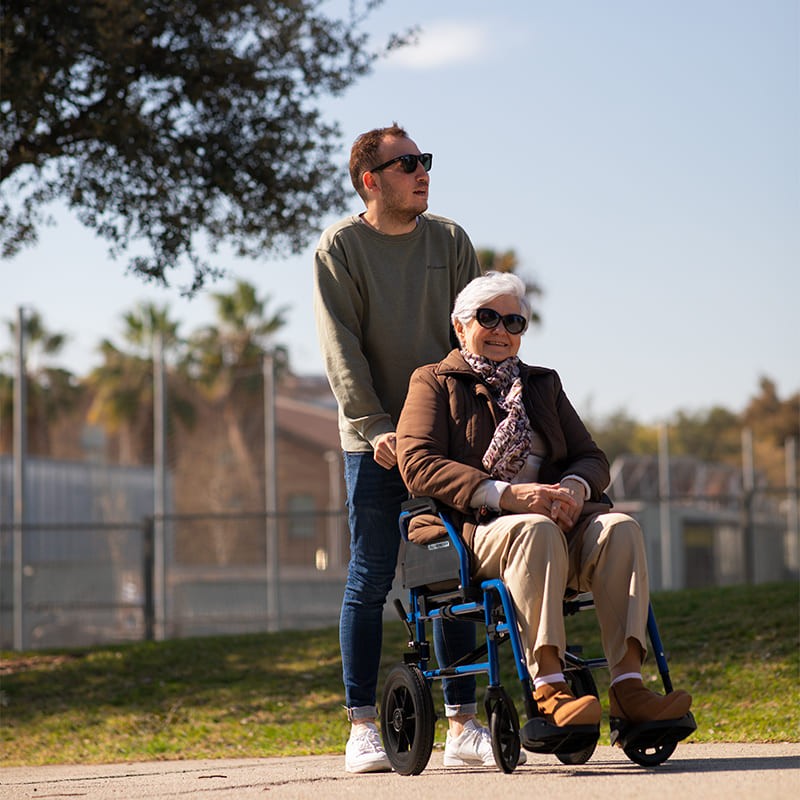 Saby 30
Saby 30 is a lightweight folding aluminum non-self propelled wheelchair with the Quick-Release system for easy removal of the wheels.
The Saby 30 wheelchair is made of aluminum with a blue chassis and a double cross brace system for easy folding. Due to its manufacturing material and design, it is very light, but at the same time resistant, admitting a maximum weight of 120 kg. Upholstered with black fire retardant fabric and its seat has a width of 40, 42 and 45 cm.
The rear wheels of the Saby 30 wheelchair measure 300 mm. This chair incorporates the Quick Release system to extract the rear wheel with a single click.
Details
Height-adjustable footrests, to adapt to the user's height.
Economical aluminum wheelchair with padded Nylon upholstery.
Solid wheels.
Aluminum wheelchair in sizes: 40-42 and 45 cm seat width.
Cheap Aluminum Wheelchair It is foldable and aluminum
We can highlight that the main advantage of this chair is the price and the little space it occupies. The Saby 30 wheelchair is the best alternative for occasional use at an affordable price.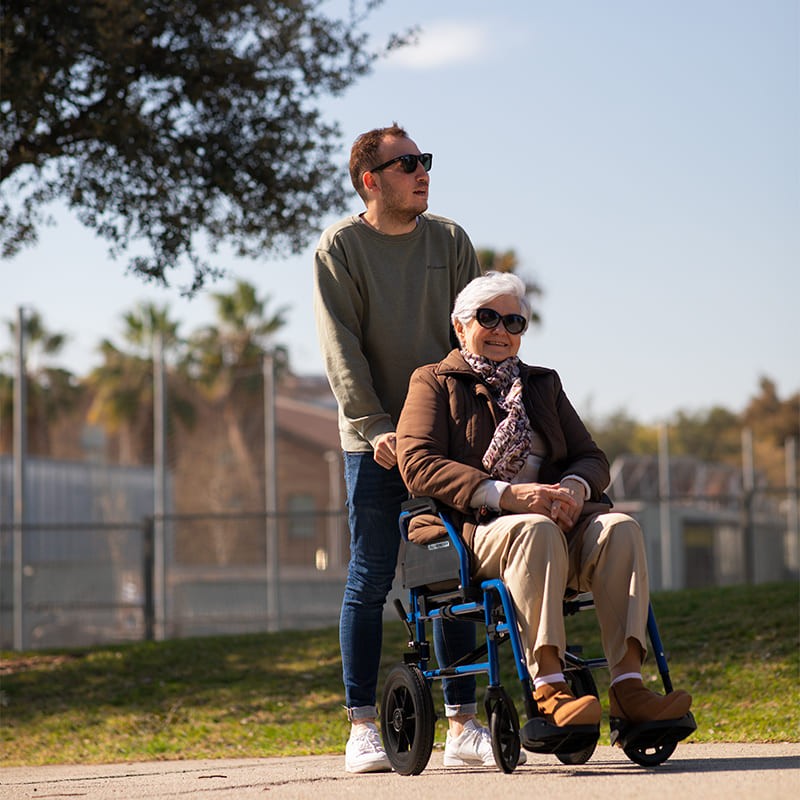 Features
Padded armrests.
Folds up for storage and transport.
Quick release swivel footrest.
Nylon Upholstery - Attractive is durable and easy to clean.
It weighs 12 kg.
379,00€
(10% VAT included)
REMEMBER: If you have a disability certificate greater than 33% degree, you are entitled to a VAT reduction on this product.
Free Shipping in Spain (peninsula).
Our physical store is located at Calle Cavanilles 7, 28007 Madrid.
Secure SSL Purchase (+info)
Returns: 15 days.
Need any assistance? Contact us +34 915701682
Financing:

Cetelem
From 3 to 60 months
Calculate your fee
Total width (size 40): 55 cm
Total width (size 42): 57.5cm
Total width (size 45): 60.5 cm
Total height: 90 cm
Total depth (size 40): 97.5 cm
Total depth (size 42): 98.5 cm
Total depth (size 45): 99 cm
Total folded width: 26 cm
Height from seat to floor: 49 cm
Weight: 12kg
Weight without footrests: 10.45 kg
Maximum supported weight: 120 kg
*Data provided by the manufacturer
Warranty: 2 years
10% VAT and transportation included
Free shipping for orders shipped to Peninsular Spain. Please contact us for orders shipped to the Spanish islands and to other countries.
Reduced VAT rate (4%) will be applied to customer provided 33% disability certificate or higher degree)