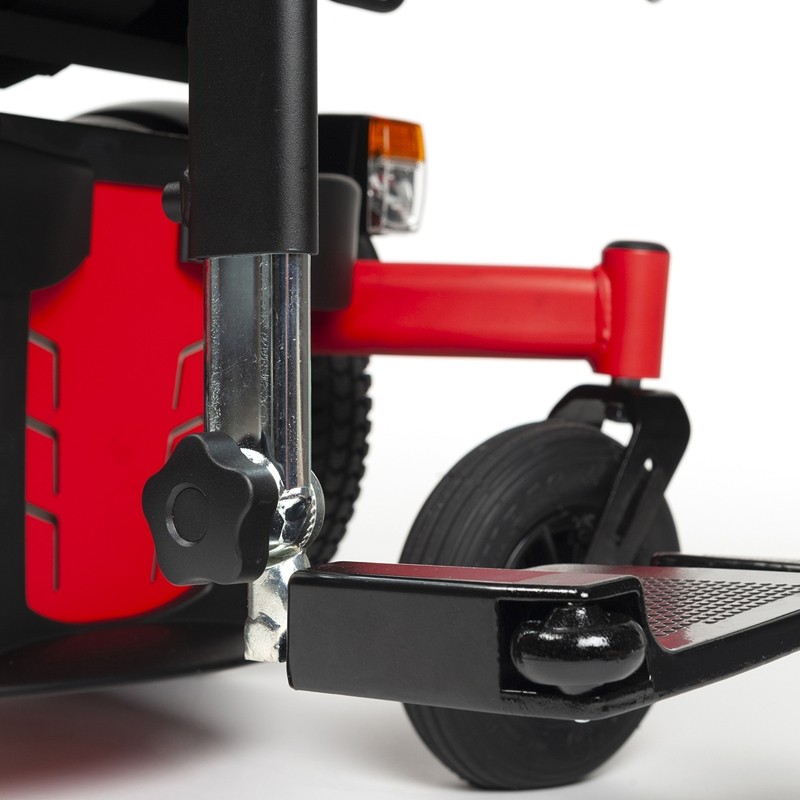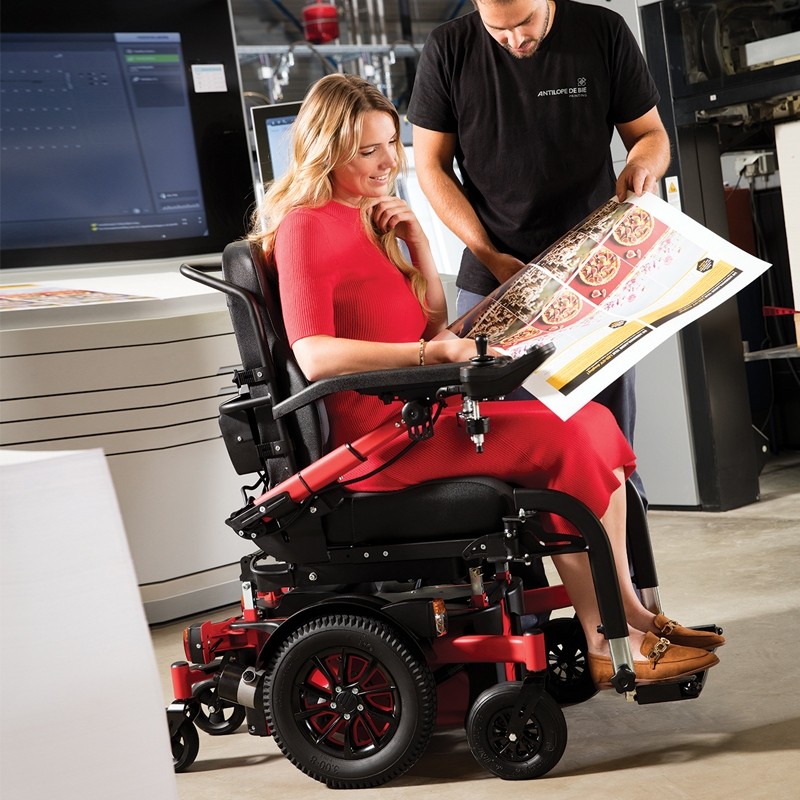 Vermeiren Sigma 
The Vermeiren Sigma center-drive electric wheelchair is designed to navigate all types of terrain. Available in red, blue or green.
Vermeiren Sigma gives you the freedom to go where you want. Thanks to Veremiren Sigma's unique suspension and LiNX electronics, driving becomes an incredibly smooth experience and offers superior outdoor performance.
Even when fully equipped Vermeiren Sigma is a super compact and highly maneuverable chair. Perfect for tackling sharp turns in tight spots, as well as in open spaces.
The Vermeiren Sigma chair is available in different configurations and is made to measure. A wide range of options allows you to tailor the Vermeiren Sigma to your personal needs and lifestyle.
Vermeiren Design
Veremeiren designers develop a unique suspension arm with 3 rocker arms. that's why the 6 wheels are always in contact with the ground ... on all types of terrain. Due to this unique 3-point suspension, the SIGMA ensures stability at all times and can tackle slopes of up to 50 mm (65 mm for the SIGMA 230)
Maximum Stability and Performance
The Sigma electric wheelchair performs amazingly outdoors, as well as maintaining a smooth ride for indoor use. Thanks to its design with pivoting side arms and rear axle, its 6 wheels are always in contact with the ground even on uneven terrain. Center-wheel drive is perfect for making tight turns. It has a LiNX controller that will allow you to use all its functions.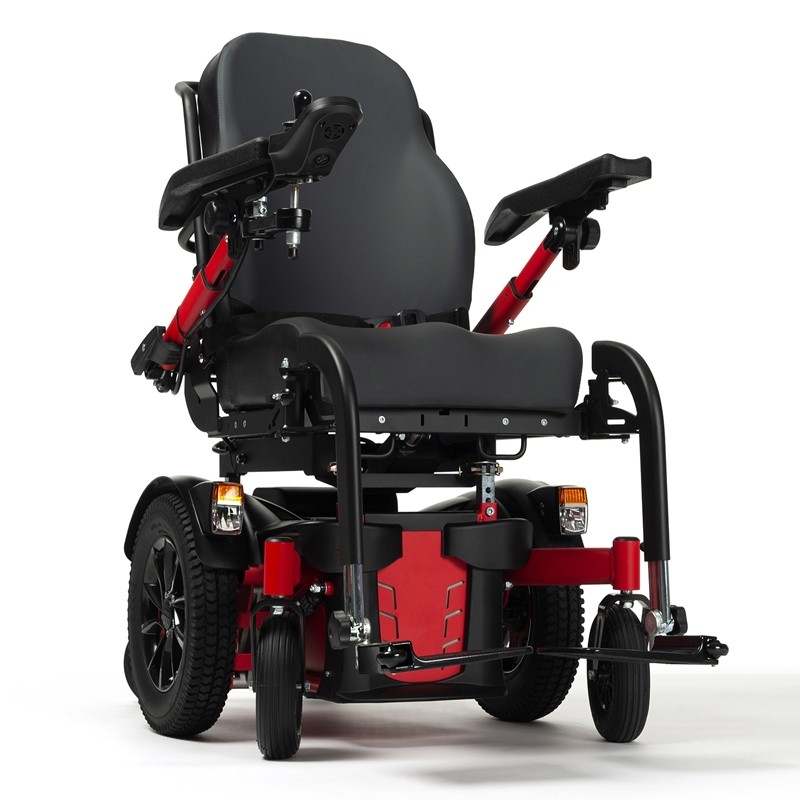 Optimal Equipment
The seat of the Sigma wheelchair is manually adjustable in depth, thus adapting perfectly to each user. Its multifunctional armrests are also adjustable. In addition, they are removable and foldable to facilitate transfers. Its Joystick is foldable to one side, to facilitate access to the tables. Its footrests are adjustable in angle and height. In addition, it includes small protective rubber wheels. It has front and rear light indicators for greater safety at night.
4.600,00€
(10% VAT included)
REMEMBER: If you have a disability certificate greater than 33% degree, you are entitled to a VAT reduction on this product.
Free Shipping in Spain (peninsula).
Our physical store is located at Calle Cavanilles 7, 28007 Madrid.
Secure SSL Purchase (+info)
Returns: 15 days.
Need any assistance? Contact us +34 915701682
Financing:

Cetelem
From 3 to 60 months
Calculate your fee
Overall width: 580mm / 630mm / 680mm
Seat Width: 400mm / 450mm / 500mm
Tilt: 0º - 30º
Height from seat to floor: 435 - 450 - 465 - 480 - 495 mm
Seat depth: 420 - 440 - 460 - 480 - 500 - 520 mm
Backrest Height: 610 mm
Footrest height: 365 - 465 mm
Total length: 1177 mm
Total weight: 141 kg
Maximum weight supported: 150 kg
Batteries: 2x12v-50ah / 2x12v-80ah
Motor: 2x220w / 2x350w
Maximum speed: 6 km / h - 10km / h
Autonomy: 35 km
Slope to save: 8º
Distance between footrest and ground: 65 mm
Turning Radius: 1277 mm
* Data provided by the manufacturer.
Warranty: 2 years
10% VAT and transport included
Free shipping for orders sent to mainland Spain. Contact us for orders shipped to the Spanish islands and other countries.