EasyRoller MRI Wheelchair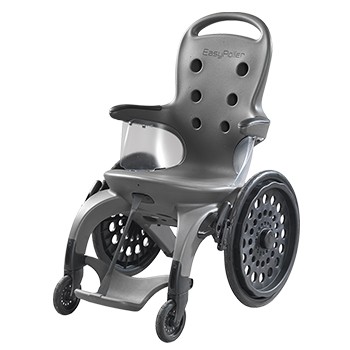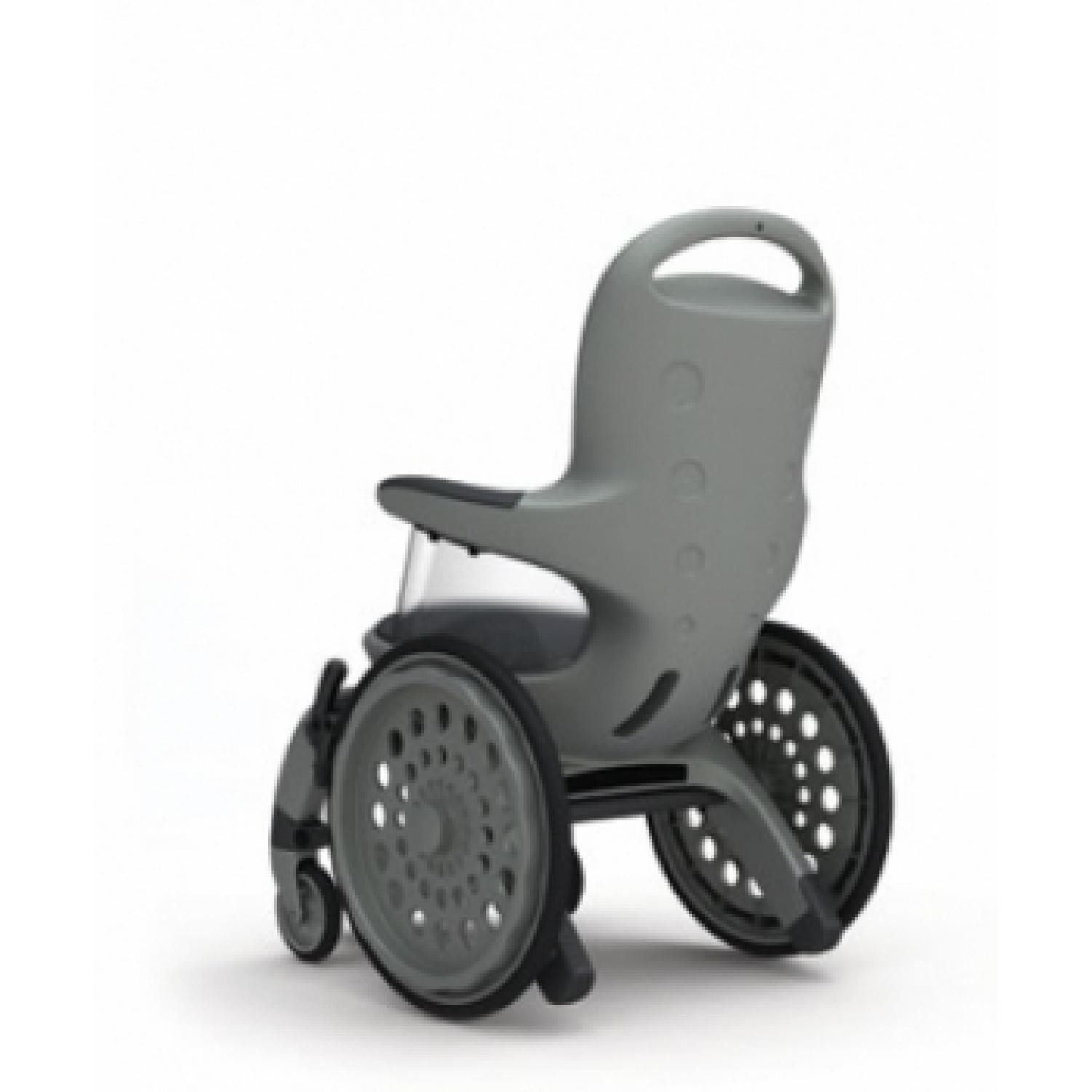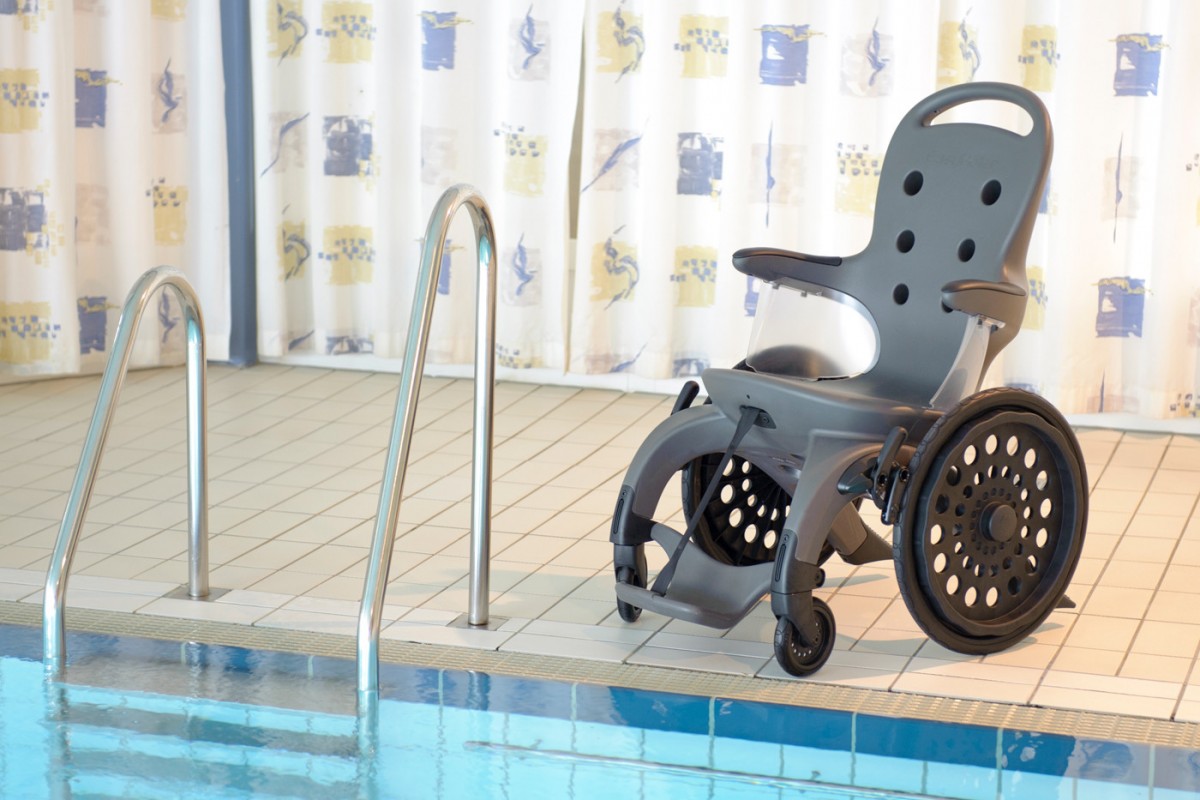 EasyRoller MRI Wheelchair
EasyRoller MRI Wheelchair is the first metal free wheelchair special designed for hospitals (magnetic resonances), swimming pools and SPA use. This wheelchair is used in areas in need of Extremely Strong and Durable products.
Developed in close collaboration with The Norwegian University of Science and Technology (NTNU).
EasyRoller MRI Wheelchair is The Best Choice for
• Swimming Pools/Rehab Centers
• Hospitals/MRI Labs
• Security
EasyRoller MRI Wheelchair is an Extremely Strong and Durable Product
Body and Footrest are from Rotomolded PE
• The Rims are injectionmolded Nylon
• The Tyres are Tubeless PU
• The Brake System is Injectionmolded Nylon
• There are POM and Glass Ballbearings in the Wheels
• The Main Axle is reinforced with 25% Glassfibre.
• The Seat and Back Paddings are from water resistant EVA
Weight & Dimensions
• 17 kgs 67 x 82,5 x 105 cm (w x l x h)
Universal Design
As the EasyRoller MRI Wheelchair is a wheelchair mainly intended for public use and institutions, one of the aims with developing the EasyRoller was to acheive an Universal Design of a product which is New – Different – Better. The development was supported by a reference group of MD's, physotherapist and several users.
- Increased safety for the user. Strong Tip Stops which only allow a tipping of 5 degrees backwards.
- No loose parts. Always ready to go.
- Maneuverability. Very easy to manouver for the assistant, even singlehanded.
- Easy Access in and out of the chair, without having to dismantle armrests.
- Strong and adjustable brake system.
- No metals
- Easy to clean
- Maintenance limited to a minimum
Accessories
• Hygiene Cover
• Raincoat Body and Footrest
• Safety belt Other parts
• Sliding Board
Pool /SPA/Rehab Centers (Veteran Homes)
Normal wheelchairs contains metal which will be ruined by chlorinated water in swimming pools. EasyRoller MRI Wheelchair is the first metal free wheelchair special designed for swimming pools and SPA use. The frame and wheel bearings will not rust. Ceramic tiles will not be stained or ruined by rust contaminated water. The frame of the wheelchair is equipped with drillings, allowing the water rapidly to fill the frame. Coming up from the pool, the frame will empty automatically through the same drillings. The chair is equipped with weights of stainless steel to provide even better stability for the chair at the bottom of the pool.
EasyRoller MRI Wheelchair has no parts that can be removed. The EasyRoller pool model comes without seat and back paddings. This is the first wheel chair that gives the user to decide for himself/herself;
- When to start swimming/exercising
- When to rest
- When to come out of the water
The EasyRoller MRI wheelchair is certified for use both in saunas as well as in cold weather.
Facts
• Designed by the Norwegian Design House, Eker Design.
• Design and Ergonomics were closely validated by MD's – Physiotherapists and Users.
• Certified according to the stricktes rule at The Swedish Institute of Assistive Technology (HI)
• Certified by CEIA, Manufacturer of Security Portals
• Certified as MR safe (7 tesla) both by Siemens and Phillips
• Certified according to ISO 9001
• Produced in Germany.
• Extremely Strong and Durable
• Made from Recyclable PE and PA
• Winner of Design Prices in Germany and Norway
• Design Patented
• Sold in more than 20 countries.
1.900,00€
(10% VAT included)
REMEMBER: If you have a disability certificate greater than 33% degree, you are entitled to a VAT reduction on this product.
Free Shipping in Spain (peninsula).
Our physical store is located at Calle Cavanilles 7, 28007 Madrid.
Secure SSL Purchase (+info)
Returns: 15 days.
Need any assistance? Contact us +34 915701682
Financing:

Cetelem
From 3 to 60 months
Calculate your fee
Width: 67cm.
Background: 82cm.
Total height: 105cm.
Weight: 17kg.
Maximum user weight: 150kg.
*Data provided by the manufacturer
Warranty: 2 years
10% VAT and transportation included
Free shipping for orders shipped to Peninsular Spain. Please contact us for orders shipped to the Spanish islands and to other countries.
Reduced VAT rate (4%) will be applied to customer provided 33% disability certificate or higher degree)
Related Products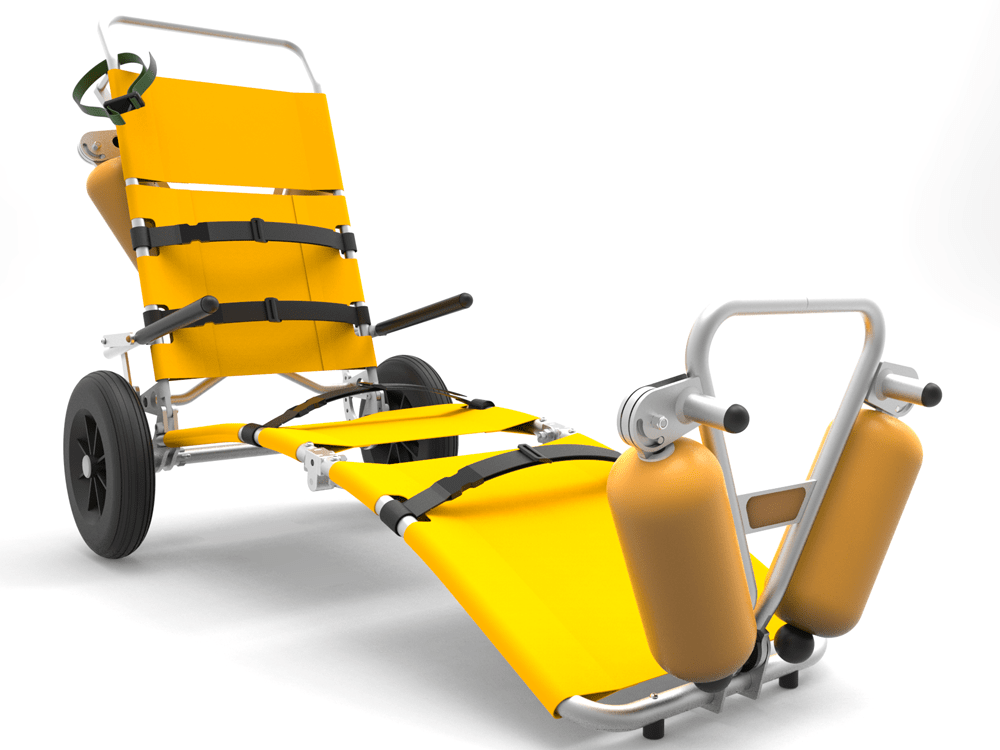 Perfect amphibious beach chair for people with reduced mobility
VAT included - Free Shipping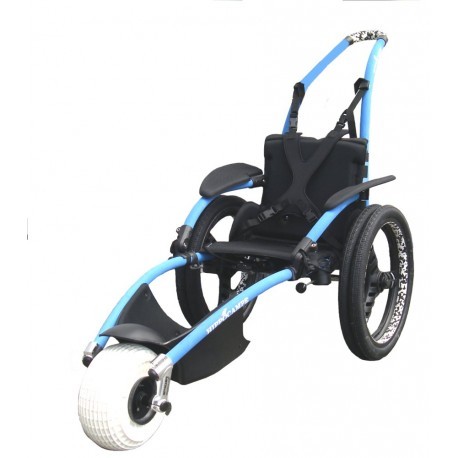 Hippocampe All-Terrain Beach Wheelchair - easy to push over the sand and into the sea
VAT included - Free Shipping