SOFAO amphibious beach chair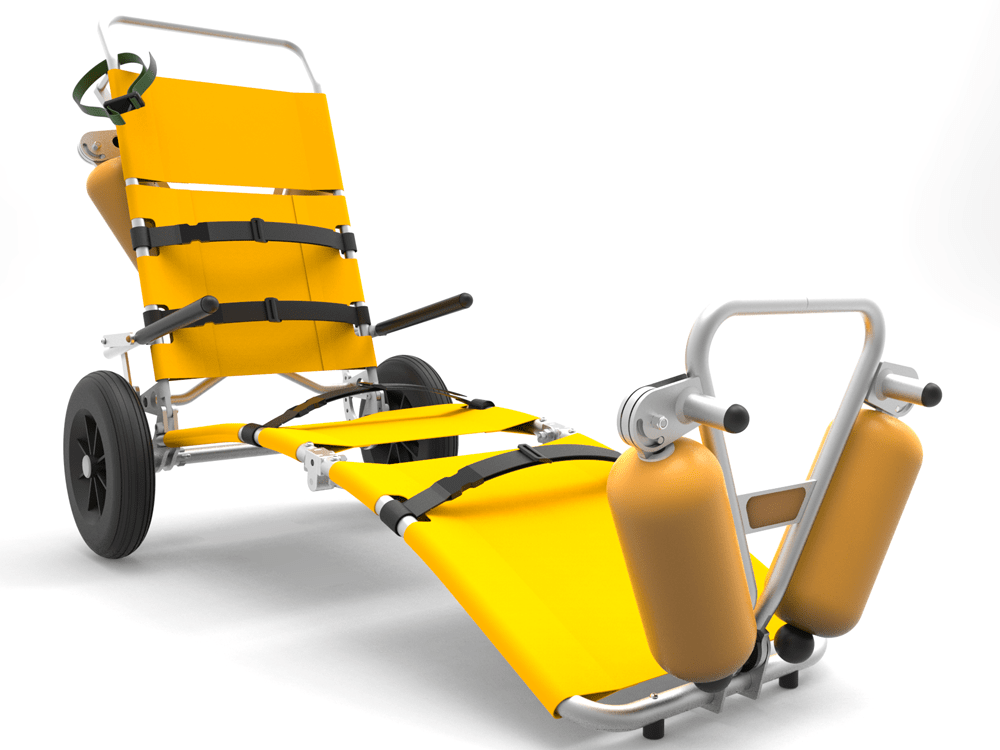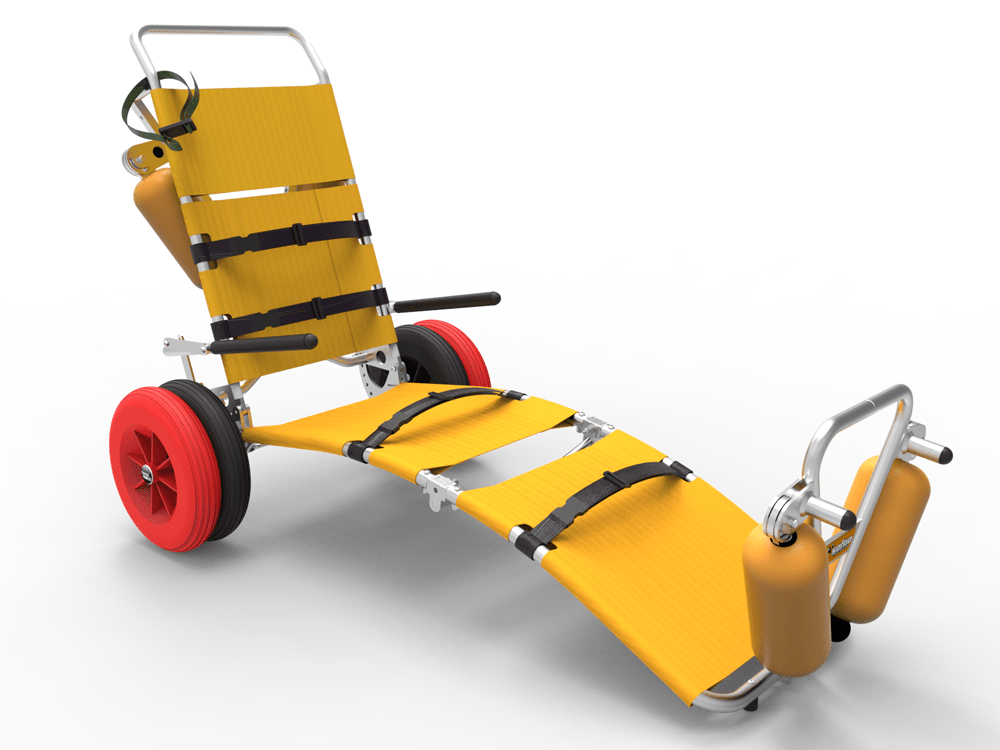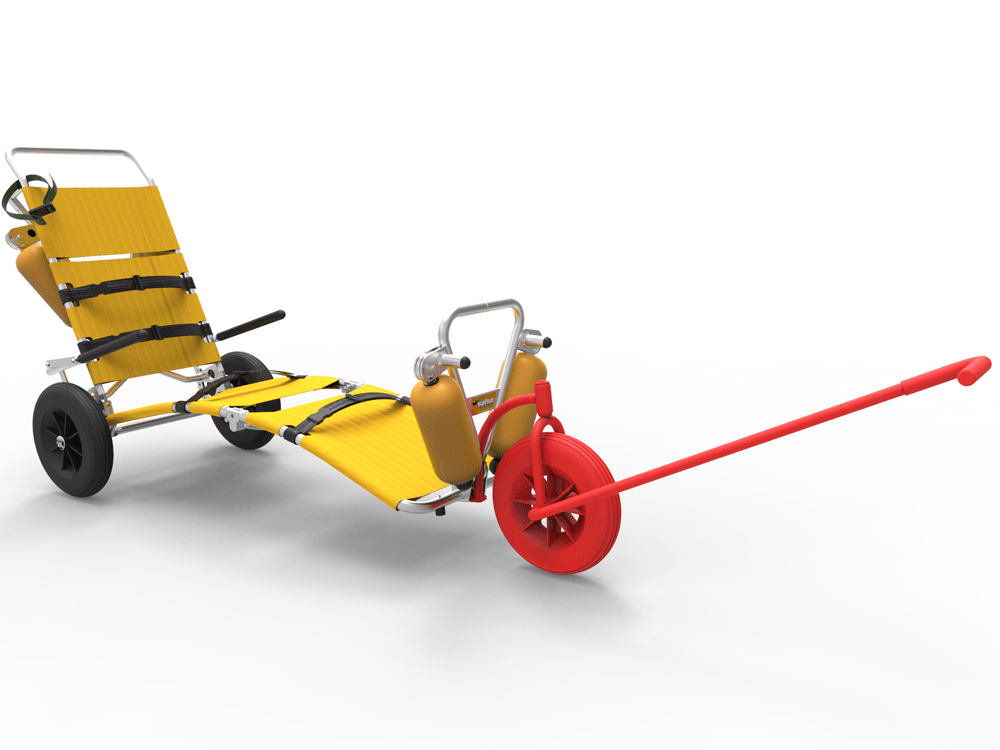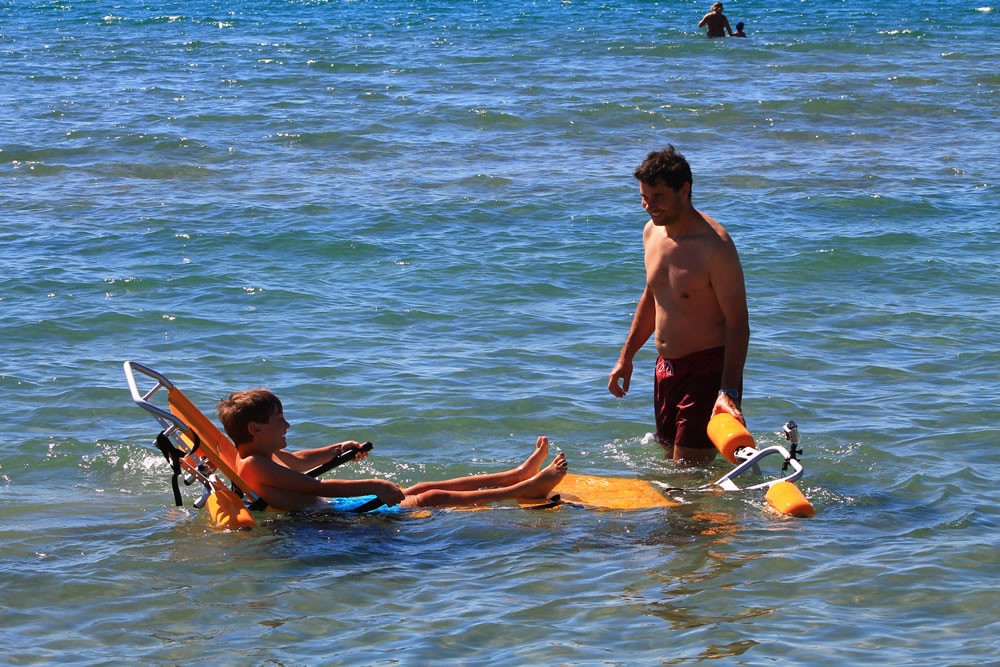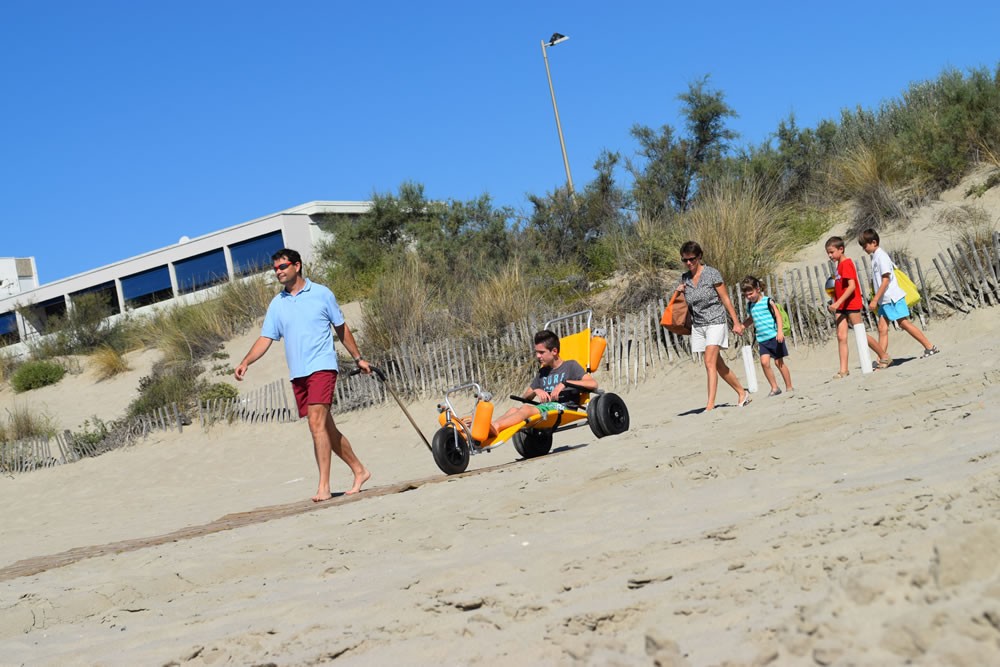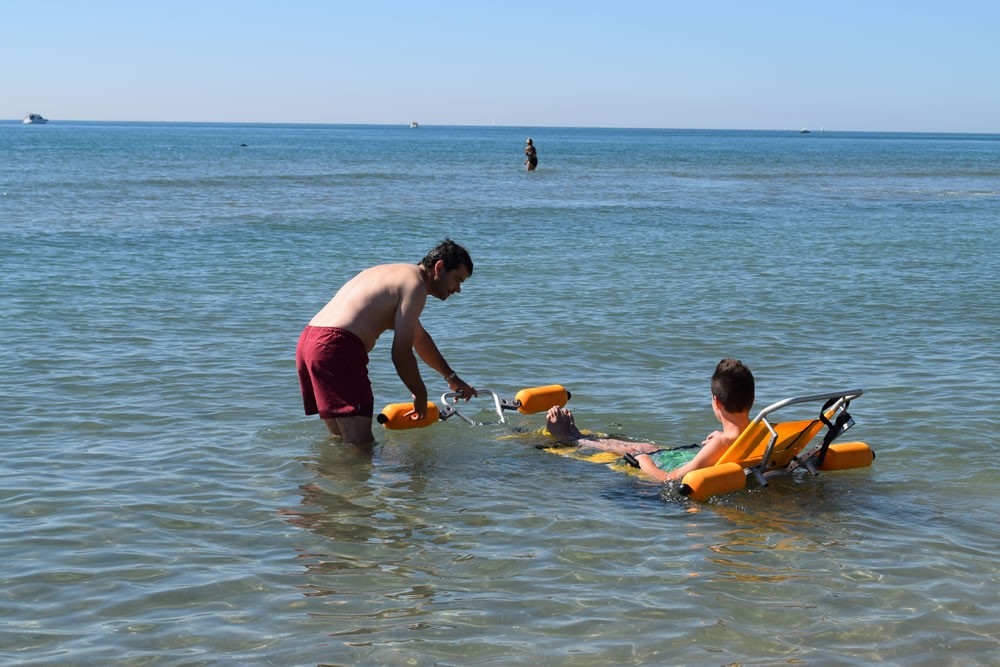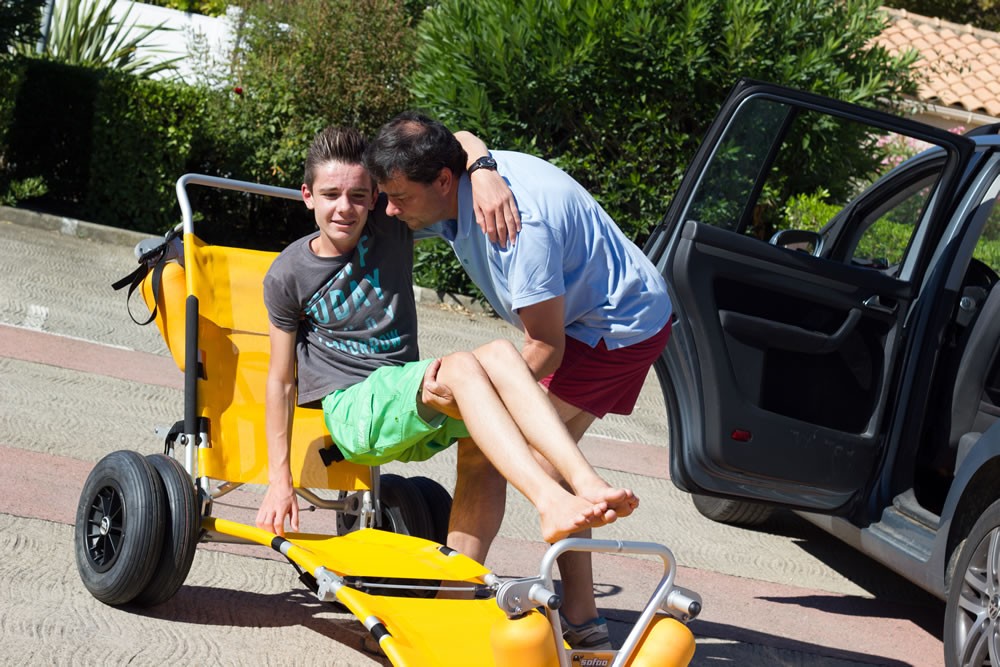 SOFAO amphibious beach chair
The SOFAO amphibious chair allows a companion to lead his passenger from the car to the sea across the beach, without any transfer and without the need for any specially adapted access.
The passenger ensures the entry and exit of the water with the front handle.
All the innovation consists in the use of the 4 float-stabilizers. They establish an adjustable waterline, and their deployment ensures great lateral stability; thus in the water the Sofao supports the passenger during a real bath with the body submerged up to the back.
Relaxation follows the bath, always without any transfer, because the Sofao turns into a comfortable lounger for sunbathing, by simply tilting the backrest (6 different positions).
The Sofao is fully foldable without any tools, it can roll and is easily stored without problem.
 The Sofao allows:
• shower, alone or assisted
• enter the water and truly bathe inside the SOFAO, with a float up to your back
• move in the water thanks to movements, even minimal, of the hands, forearms or arms.
• take sun baths at the same height as the people who are on the sand, walk and relax on the beach.
• transfer to the water and swim in the sea.
2.596,00€
(10% VAT included)
Free Shipping in Spain (peninsula).
Our physical store is located at Calle Cavanilles 7, 28007 Madrid.
Secure SSL Purchase (+info)
Returns: 15 days.
Need any assistance? Contact us +34 915701682
Financing:

Cetelem
From 3 to 60 months
Calculate your fee
- Weight: 15 kilos
- One size: suitable for children from 5 years and adults
- Anodized aluminum and electropolished stainless steel structure insensitive to corrosion
- Stainless steel screws. - Batyline fabric (ultra resistant openwork material)
- 2 adjustable straps for the maintenance of the lower limbs + 2 adjustable straps for the maintenance of the upper limbs
* Data provided by the manufacturer.
Warranty: 2 years
10% VAT and transport included
Free shipping for orders sent to mainland Spain. Contact us for orders shipped to the Spanish islands and other countries.
Related Products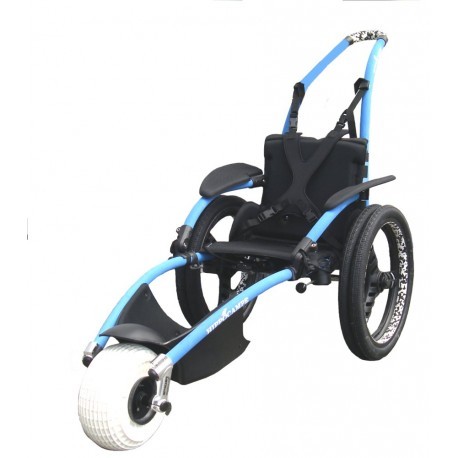 Hippocampe All-Terrain Beach Wheelchair - easy to push over the sand and into the sea
VAT included - Free Shipping
Submersible chair perfect for the beach thanks to the thickness of its wheels.
VAT included - Free Shipping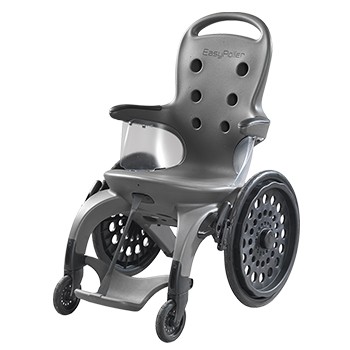 The first metal free wheelchair special designed for hospitals, swimming pools and SPA use
VAT included - Free Shipping