Hippocampe beach wheelchair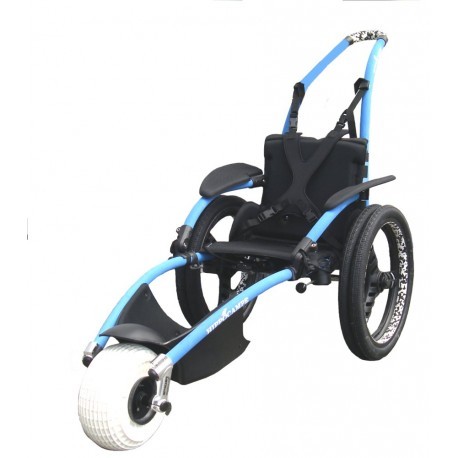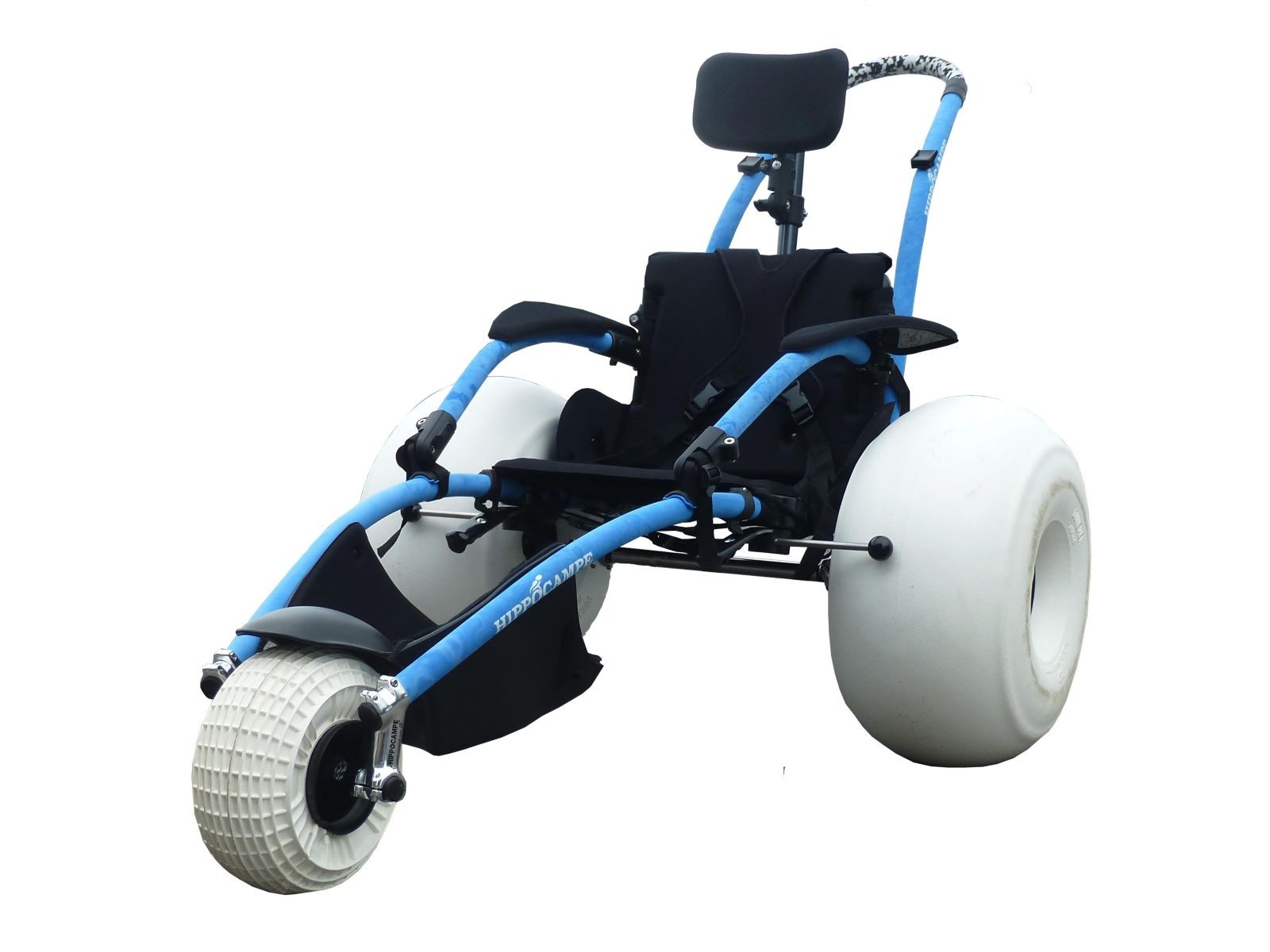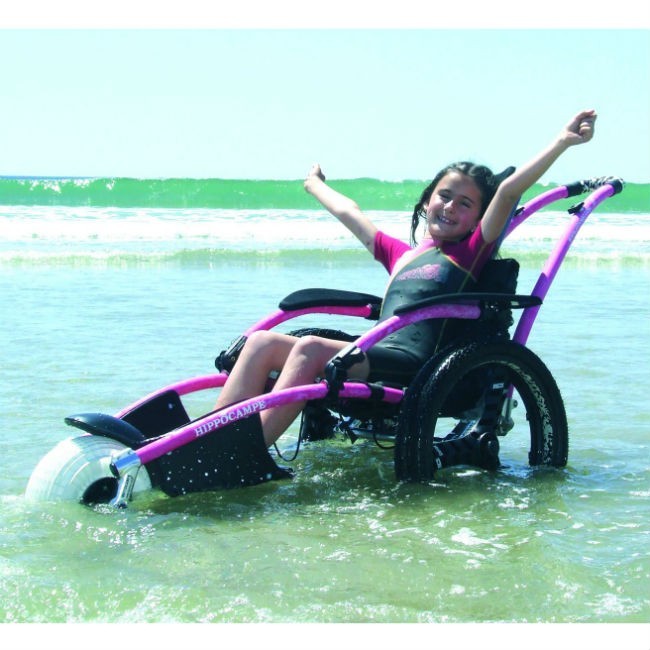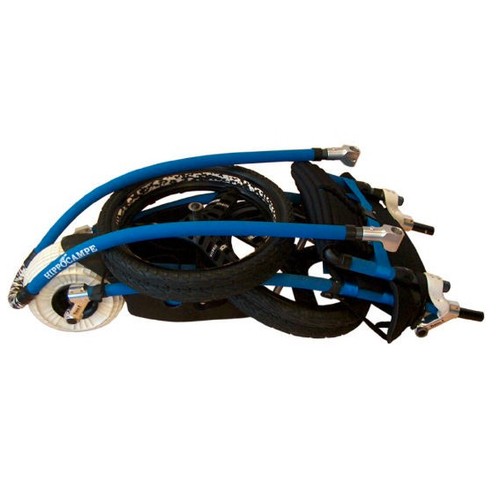 Hippocampe beach wheelchair
HIPPOCAMPE BEACH WHEELCHAIR is a leisure wheelchair that accompanies you throughout the year in all your outdoor activities. SUV, wheel on sand, pebbles and hiking trails. Floats on water and glides on snow. Autonomous or accompanied: thanks to the double rear wheels it can propel itself and the push bar allows it to be accompanied by another person. Quickly removable it is easily transported and you can take it everywhere (car, plane, boat, etc.). Design and playful, the HIPPOCAMPE BEACH WHEELCHAIR has an excellent appearance. It integrates perfectly into the universe of leisure and vacations.
HIPPOCAMPE BEACH WHEELCHAIR is offered in several sizes: children and adults.
A range of options are available to improve your comfort. The Hippocampe can be adapted to each person;
Make up the Hippocampe most suitable for you
Folding and adjustable armrests
Being foldable, they will not hinder transfers to your traditional chair. Manual propulsion by the user is still possible.
Multi-position headrest
Front and rear adjustment and possibility of rotation. It adapts to the height and posture of its user.
Neoprene harness
Elastic. Comfortable. Water resistant Positioning and support aid for comfort.
Parking brakes
Practical to immobilize the chair when the transfer is made.
2.537,00€
(10% VAT included)
REMEMBER: If you have a disability certificate greater than 33% degree, you are entitled to a VAT reduction on this product.
Free Shipping in Spain (peninsula).
Our physical store is located at Calle Cavanilles 7, 28007 Madrid.
Secure SSL Purchase (+info)
Returns: 15 days.
Need any assistance? Contact us +34 915701682
Financing:

Cetelem
From 3 to 60 months
Calculate your fee
Features (several sizes available):
- Total length: size S = 170 cm, size M = 180 cm, size L = 190 cm, size XL = 203 cm.
- Total length (Folded): size S = 116cm, size M = 126cm, size L = 136cm, size XL = 149cm.
- Total width: 68 cm
- Total height: 103 cm
- Seat width: 40 cm
- Seat Width (without armrests): 50 cm
 - Seat depth: 37 cm
 - Seat height to the floor: 34 cm
 - Backrest height: between 37 and 47 cm
 - Total weight: 17 kg
 - Maximum user weight: 130 Kg.
*Data provided by the manufacturer
Warranty: 2 years
10% VAT and transportation included
Free shipping for orders shipped to Peninsular Spain. Please contact us for orders shipped to the Spanish islands and to other countries.
Reduced VAT rate (4%) will be applied to customer provided 33% disability certificate or higher degree)