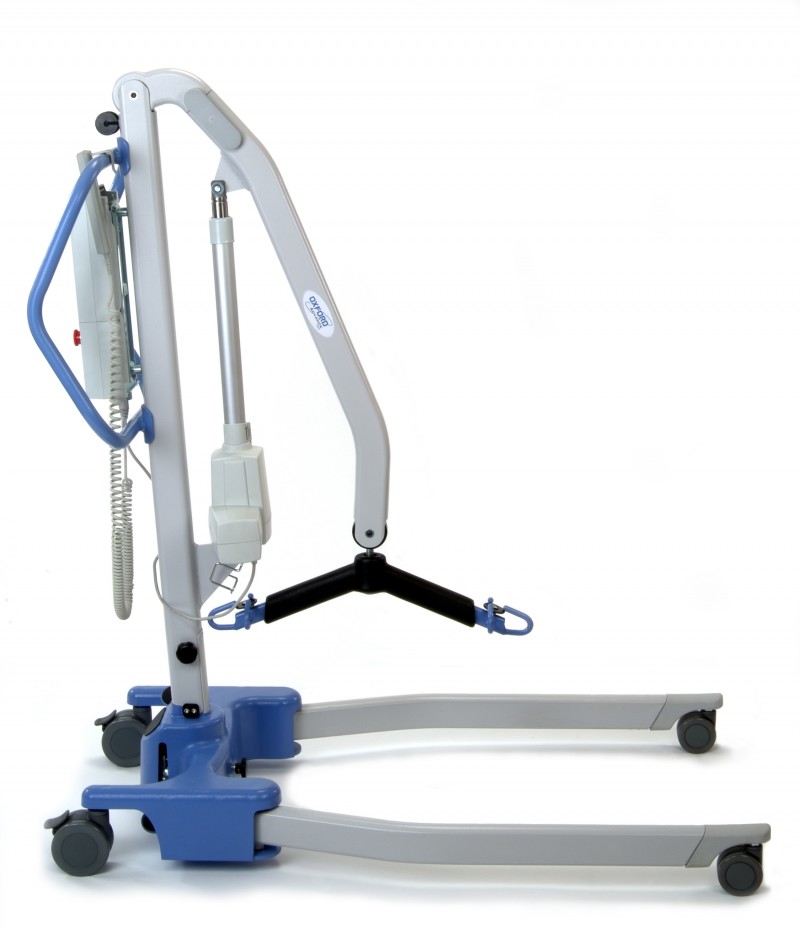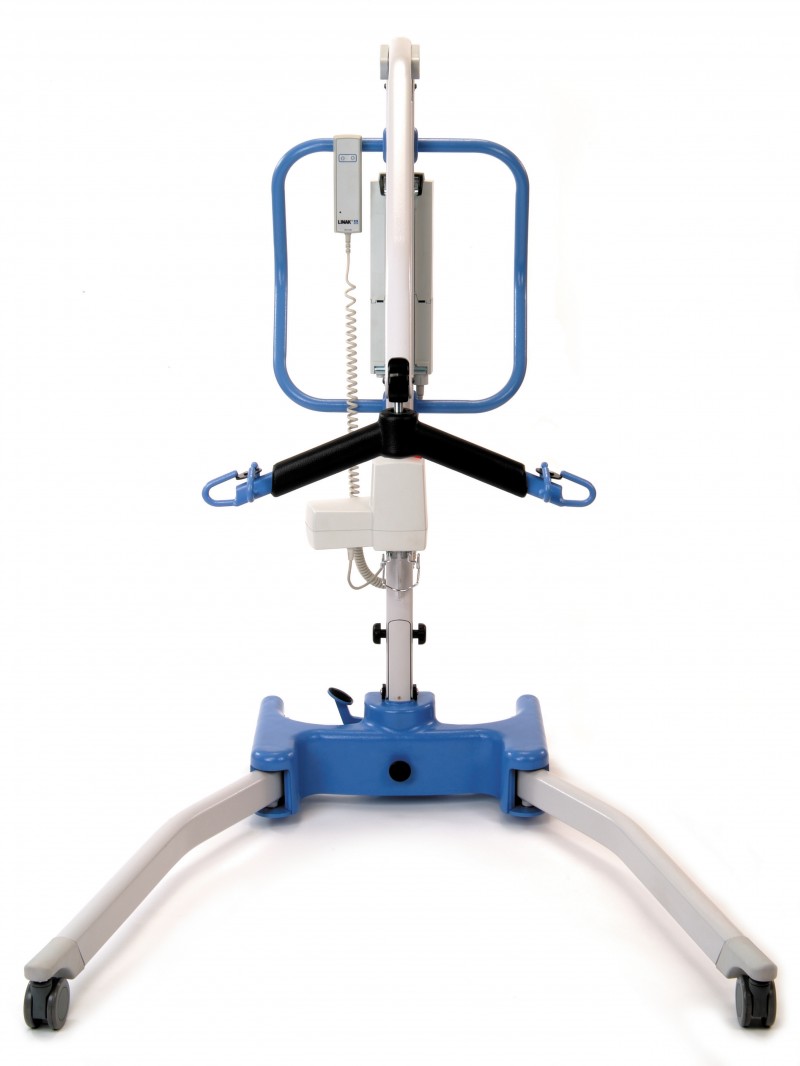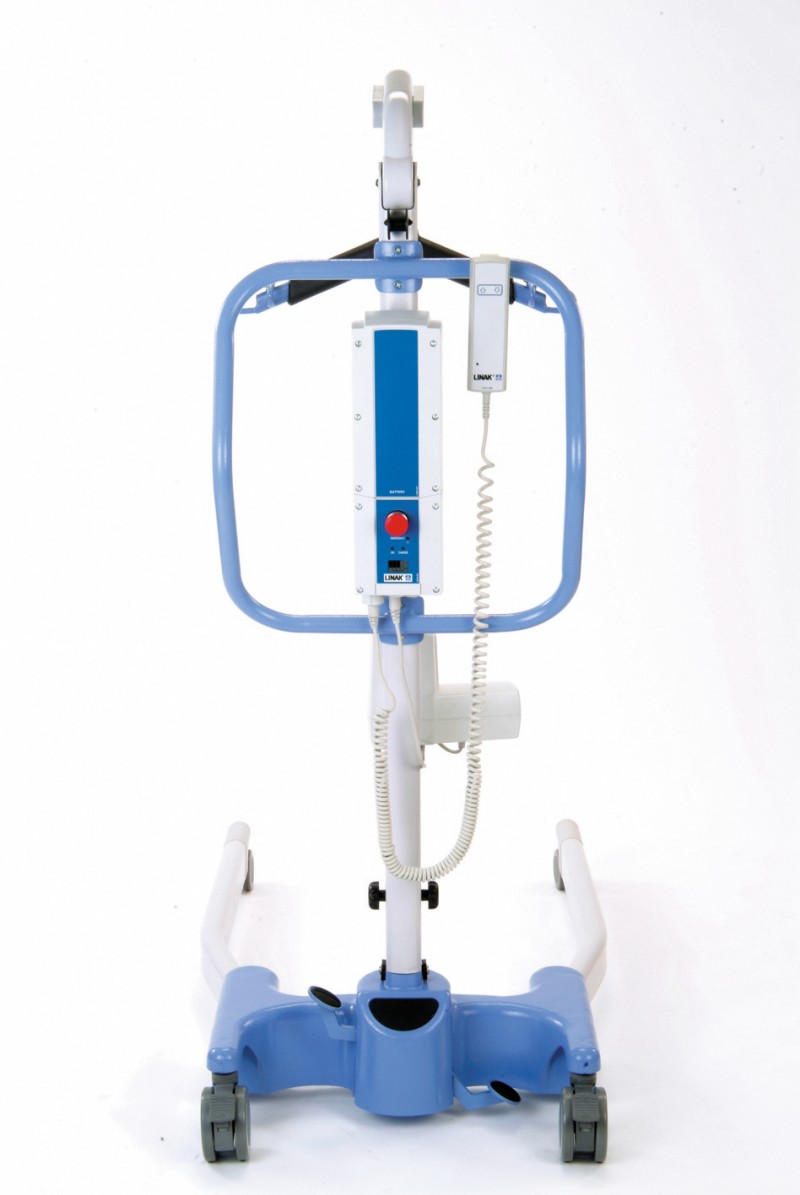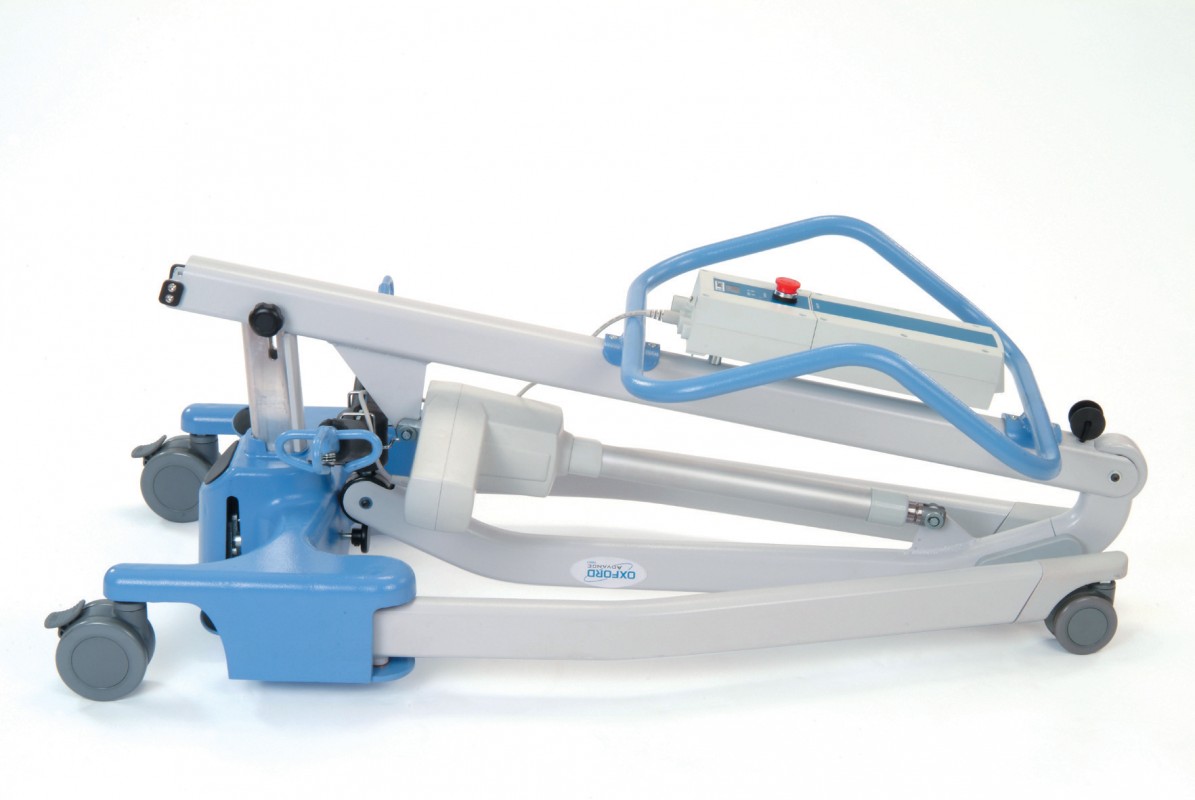 Oxford Advance
The Advance mobile patient lift from Oxford is one of the most functional and stylish in its class today. It is especially suited to home care and small nursing institutions where space sometimes is simply not available.
- 155kg/24st safe working load
- Exceptionally versatile and easy to manoeuvre
- Compact folding design for easy transportation and storage
- Ergonomic design considerations
- On-board Smart Monitor diagnostic control box
The Advance also has truly outstanding performance. The moment you move or operate the Advance you are assured that every little detail has been considered during its meticulous design. Furthermore, the Advance lends itself to those environments where space and storage are at a premium. It is especially useful in home settings and small nursing institutions where space sometimes is simply not available. The Advance's incredible lifting range ensures it can cope easily with the most critical of transfers. Examples include:
- Chair to chair transfers
- Bed to chair transfers
- Floor to chair transfers
- Chair to bath transfers
Unlike other products on the market, the Advance needs NO tools or special attachments to achieve its compact folded position. This functionality gives active users the option to travel outside the confines of their own home. Triangular folded design: This useful feature ensures two very important functions.
See more details about the Oxford Advance hoist in the following VIDEO
Contact us for price information
Free Shipping in Spain (peninsula).
Our physical store is located at Calle Cavanilles 7, 28007 Madrid.
Secure SSL Purchase (+info)
Returns: 15 days.
Need any assistance? Contact us +34 915701682
Financing:

Cetelem
From 3 to 60 months
Calculate your fee
Max user weight: 155 kg
Total weight: 31.7 kg ( batteries included )
Overall width:1.080 mm open legs , legs closed 670 mm
Overall length: 1,300 mm max , min 1.250 mm
Overall height: 1,860 mm (height of the hanger 1,690 mm ??)
minimum total height: 1360 mm (height of the hanger 390 mm ??)
Clearance above floor 30 mm
front wheel: 75 mm
rear wheel: 100 mm ( with brakes)
Material: Aluminum
Hoist type: folding crane lifting
* Data provided by the manufacturer.
Warranty: 2 years and 6 month on the battery
10% VAT and transportation included
Free shipping for orders shipped to Peninsular Spain. Please contact us for orders shipped to the Spanish islands and to other countries.