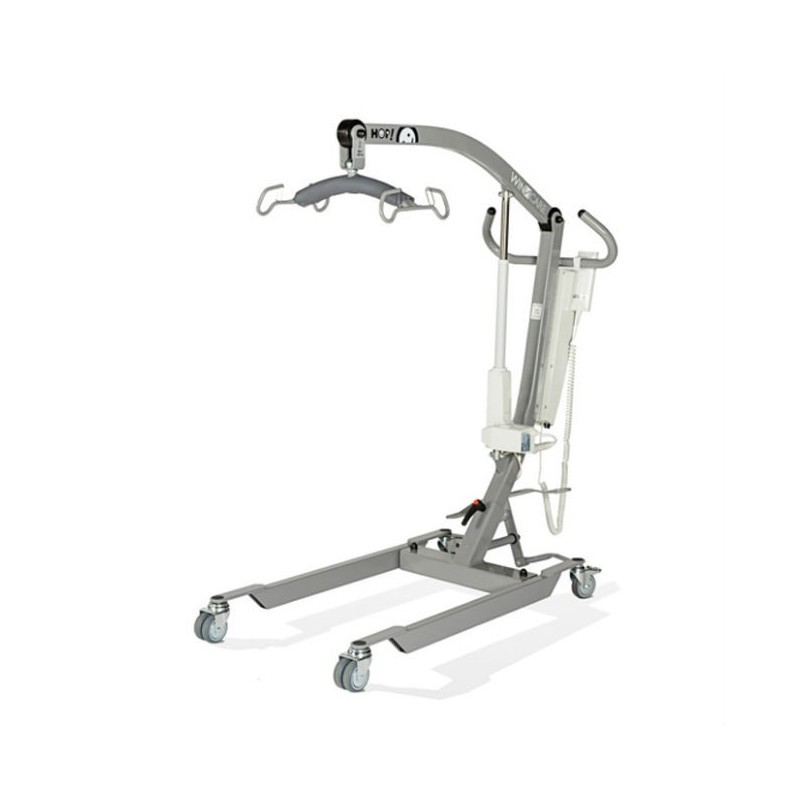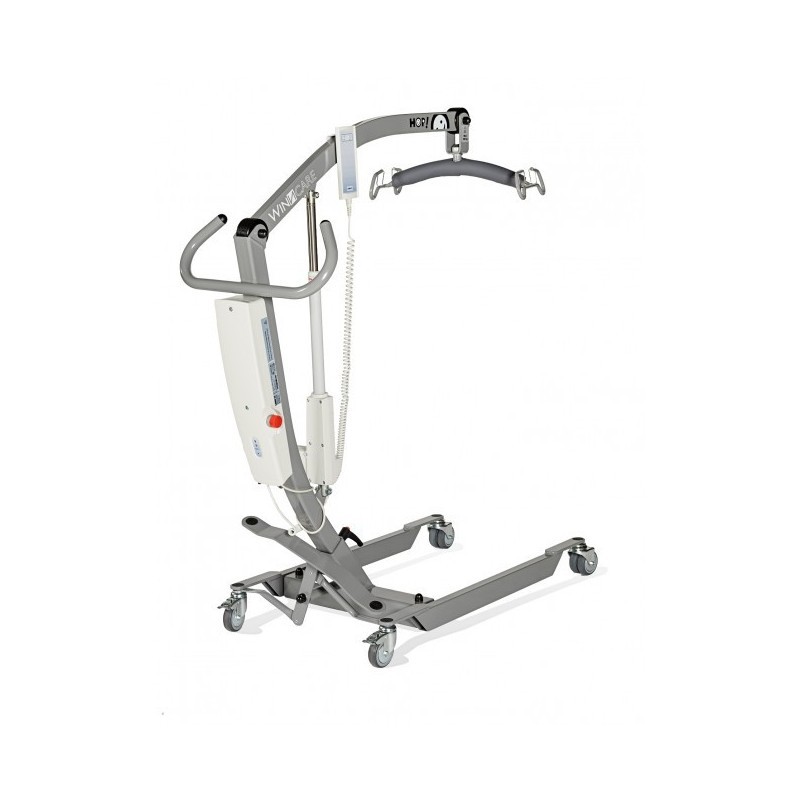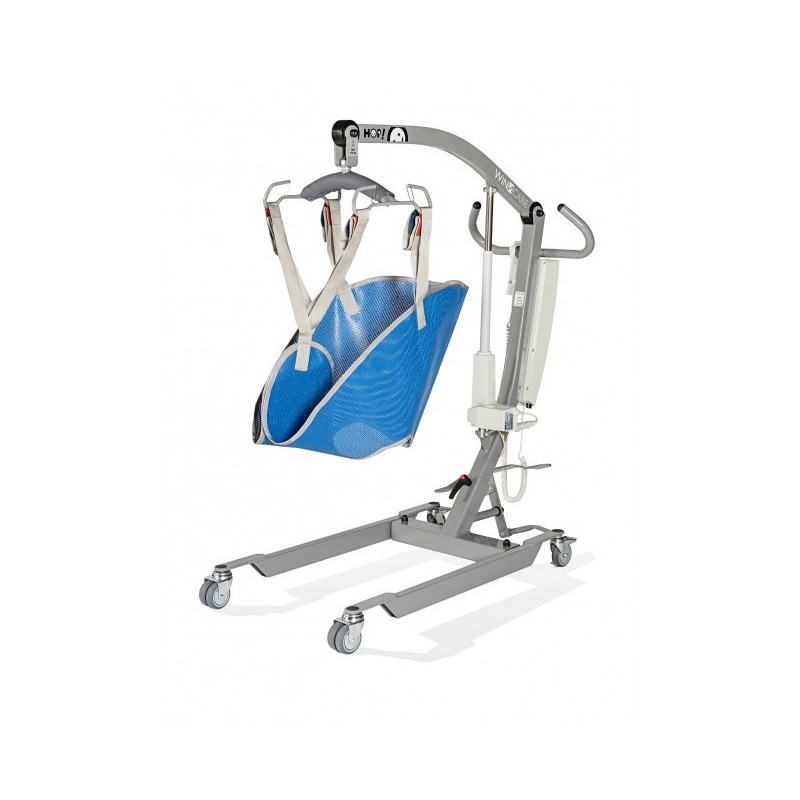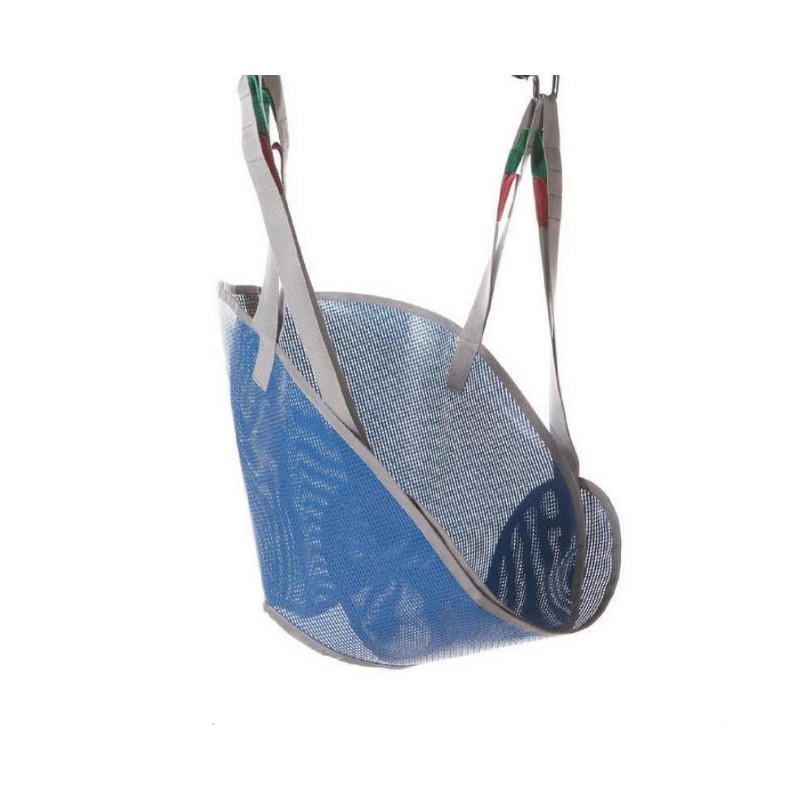 Hop E150 Hoist
Hop E150 Hoist home hoist is what you are looking for if you want a small but powerful hoist. Ideal for homes where they do not have much space because it maneuvers perfectly in tight spaces.
Hop E150 Hoist is easy to assemble and disassemble. Standard sling included.
Technical specifications - Hop E150 Hoist
+ Maximum user weight: 150 Kg
+ Lifting range: 1.57 cm
+ Legs length: 101 cm
+ Width of closed/open legs: 56/76 cm
+ Maximum Height: 157 cm
+ Crane Weight 29.5 Kg
+ Max Weight user: 150 kg
+ Standard sling included
Practical and easy to use - Hop E150 Hoist
+ Does your house not have much space? The Hop transfer hoist accesses places that you could not reach with other cranes because it is narrow and maneuverable.The length of the legs reaches 95 cm, allowing the user to have plenty of space to avoid hitting the body of the hoist. The electric hoist allows transfers from the sofa, bed or chair because it fits under the furniture. As a result we have more comfortable transfers.
The caregiver can open the legs of the transfer hoist using a simple pedal in case they are looking for greater stability or want to transfer from a wheelchair between them. In this way, the opening changes from 55 to 76 cm, one of the smallest measures on the market. Its compact size is not at odds with resistance: it supports a maximum user weight of up to 150kg. Very few home hoist offer these benefits, having such small dimensions.
Hop Hanger Crane - Hop E150 Hoist
The Hop hanger hoist allows us to lift the elderly, disabled or sick person with mobility that affects mobility from the ground to a height of 157cm. The hanger rotates 360º for greater caregiver and user comfort. Avoid unnecessary movements because it is not necessary to rotate the hoist to place the user in the desired position. The two-point hanger has specially designed hooks to prevent the harness straps from falling out.
Safe hoist - Hop E150 Hoist
The Hop works by batteries, avoiding that we have cables in between. Its indicator indicates the available load, for greater control. When it is about to run out, an alarm will sound. That way we will be warned not to run out of battery in the middle of a transfer. The transfer hoist has an electric lowering system and an emergency stop button. The Hop hoist is guaranteed by the German brand Winncare, who ensures that the product has passed all the relevant safety tests.
You can see all the features of the Hop E150 Hoist watching the folllowing VIDEO
849,00€
(10% VAT included)
Free Shipping in Spain (peninsula).
Our physical store is located at Calle Cavanilles 7, 28007 Madrid.
Secure SSL Purchase (+info)
Returns: 15 days.
Need any assistance? Contact us +34 915701682
Financing:

Cetelem
From 3 to 60 months
Calculate your fee
Maximum user weight: 150 Kg
Lifting range: 157 cm
Legs length: 101 cm
Width of closed/open legs: 56/76 cm
Maximum Height: 157 cm
Crane Weight 29.5 Kg
Max Weight user: 150 kg
Standard sling included
* Data provided by the manufacturer.
Warranty: 2 years and 6 month on the battery
10% VAT and transportation included
Free shipping for orders shipped to Peninsular Spain. Please contact us for orders shipped to the Spanish islands and to other countries.