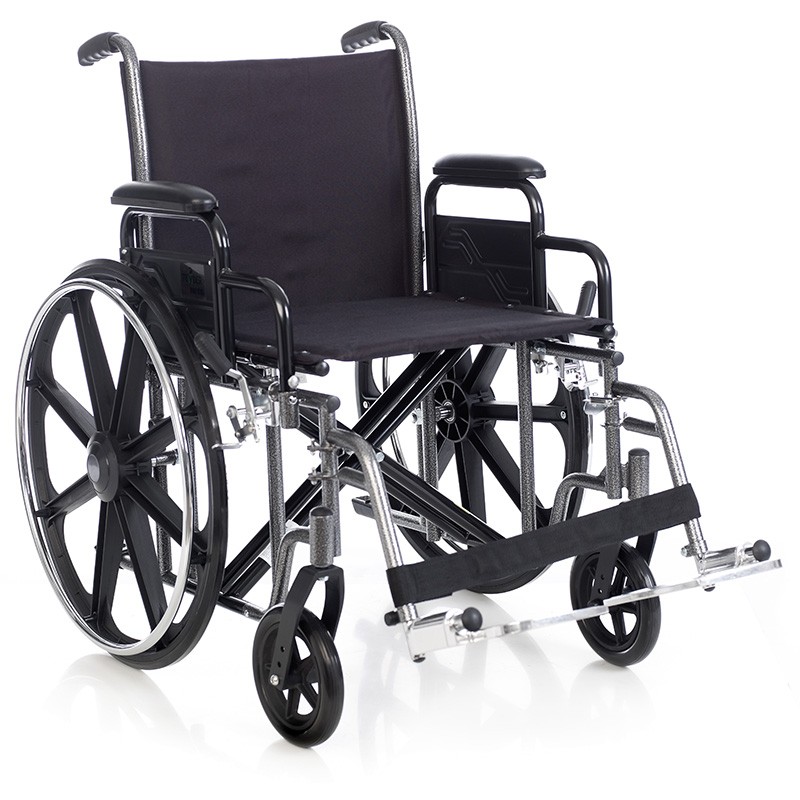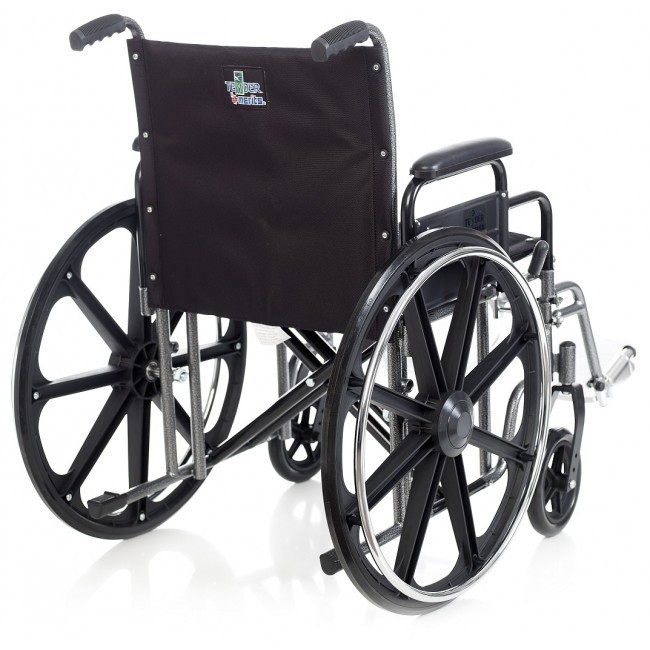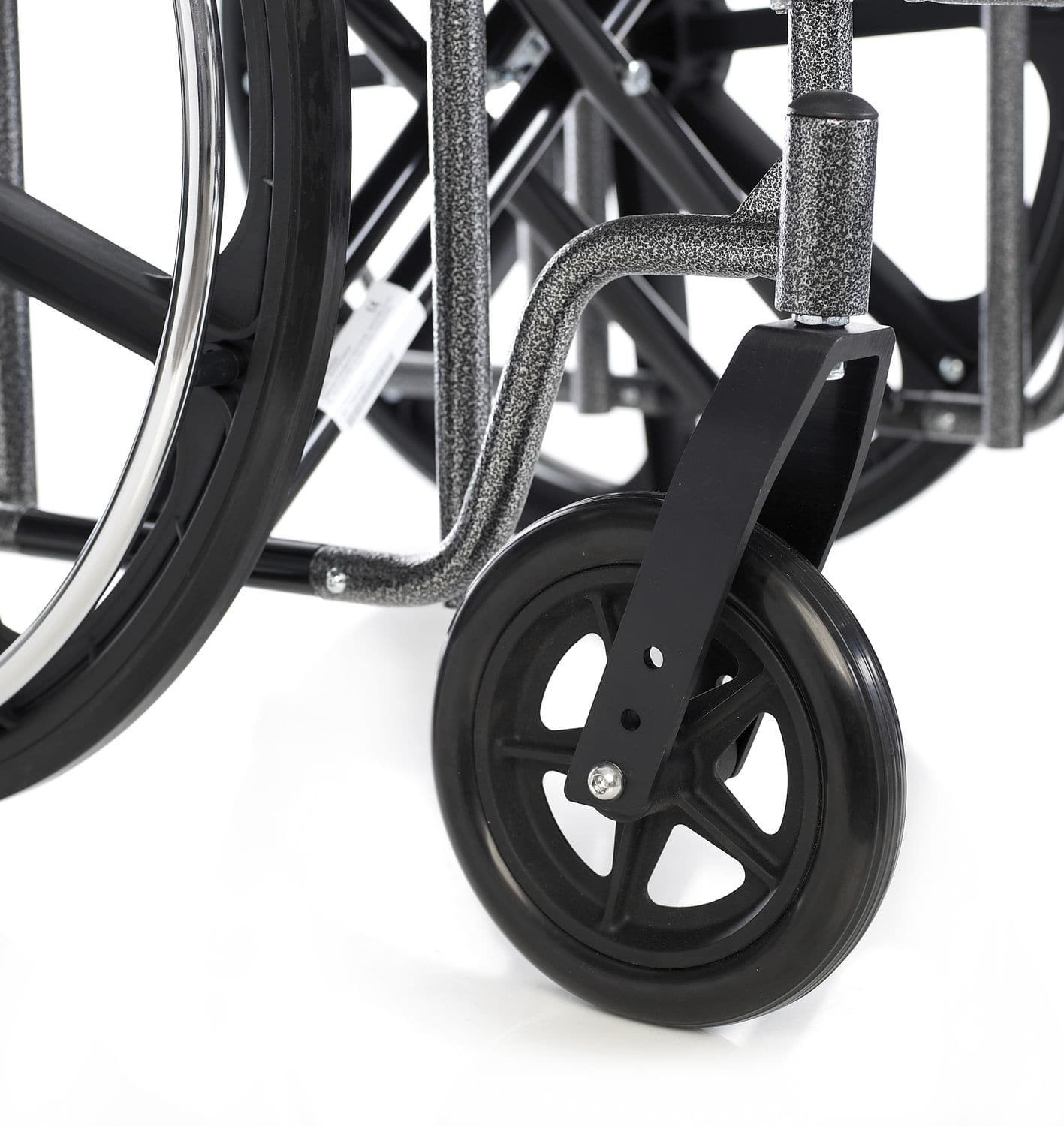 Teyder Hercules 1410SR
Teyder Hercules 1410SR is a bariatric wheelchair. It is resistant, reinforced and comfortable. Specially reinforced bariatric chair for people with high weight. 1410SR has double crosshead, steel brakes and telescopic double system that make it one of the most resistant on the market.
Features - Teyder Hercules 1410SR
+ Double crosshead and double telescope for added strength.
+ Removable desk armrests.
+ Folding footrests out. Aluminum platforms
+ Folding structure.
+ Aluminum fork
+ Solid front and rear wheels that do not require maintenance.
+ Tool kit included.
Bariatric consumers who require wheeled mobility devices benefit from equipment that is adjustable according to their physical and functional needs, just like any other person who utilizes a wheelchair. Maximizing the function and performance of any manual or power wheelchair requires the distribution of the client´s weight relative to the chair´s drive wheels (power) or propulsion wheels (manual).The geometry created by the bariatric consumer´s weight distribution will impact the wheelchair´s overall performance. While the bariatric chair can be considerably heavier than other chairs, it is still possible to have efficient propulsion.
Prescribing appropriate mobility bases for bariatric consumers is not simply a matter of getting the width right. Taking the time to carefully evaluate and measure the client and problem solve some of the challenging aspects can assure more successful outcomes and greater consumer satisfaction.
549,87€
(10% VAT included)
REMEMBER: If you have a disability certificate greater than 33% degree, you are entitled to a VAT reduction on this product.
Free Shipping in Spain (peninsula).
Our physical store is located at Calle Cavanilles 7, 28007 Madrid.
Secure SSL Purchase (+info)
Returns: 15 days.
Need any assistance? Contact us +34 915701682
Financing:

Cetelem
From 3 to 60 months
Calculate your fee
Seat width; 50, 55 and 60 cm.
Total length; 115 cm
Total height; 94 cm
Total width, depending on the seat size: 73, 78, 83 cm.
Folded width; 32 cm
Seat height; 52 cm
Backrest height; 40 cm
Seat depth; 46 cm
Maximum weight it supports depending on the measurement; 135, 160 and 180 kg respectively.
Chair weight; 25 kg
*Data provided by the manufacturer
Warranty: 2 years
10% VAT and transportation included
Free shipping for orders shipped to Peninsular Spain. Please contact us for orders shipped to the Spanish islands and to other countries.
Reduced VAT rate (4%) will be applied to customer provided 33% disability certificate or higher degree)
Related Products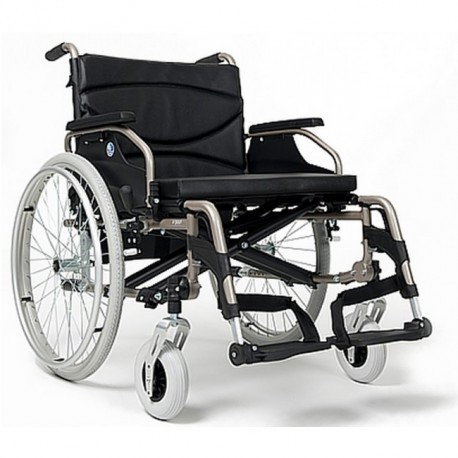 Manual wheelchair for overweight users. Folding double crossed braced aluminium frame.
VAT included - Free Shipping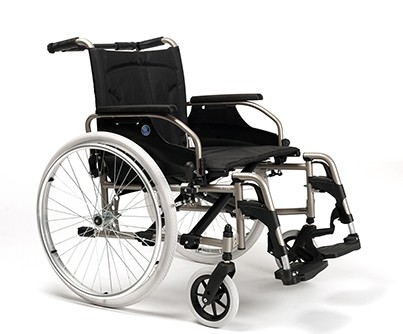 Manual wheelchair for overweight users. Folding double crossed braced aluminium frame.
VAT included - Free Shipping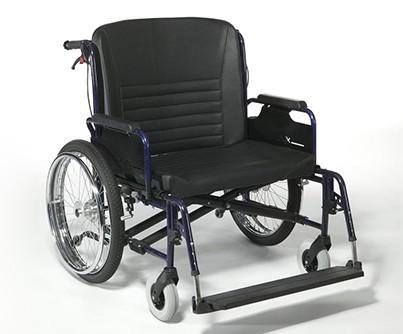 Aluminum foldable wheelchair with double cross. It can support a maximum weight of 200 kg.
VAT included - Free Shipping