Altitude tilting chair with wheels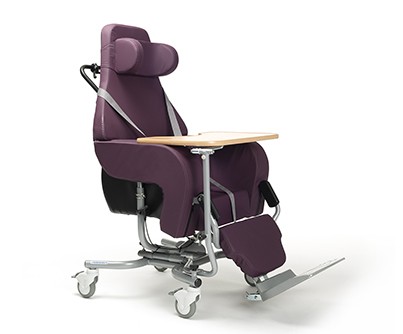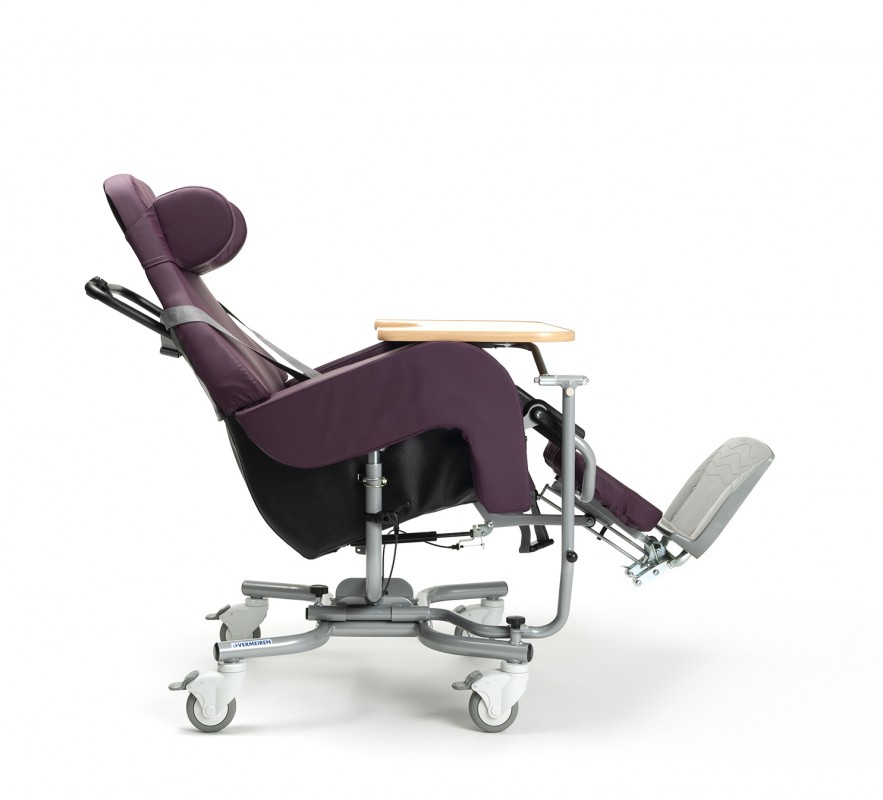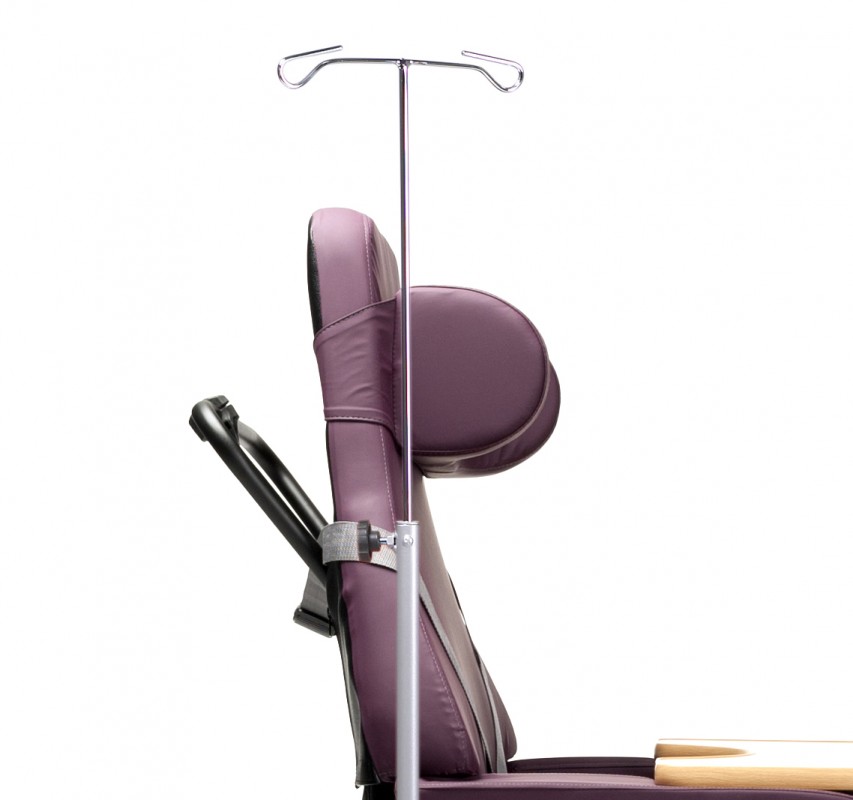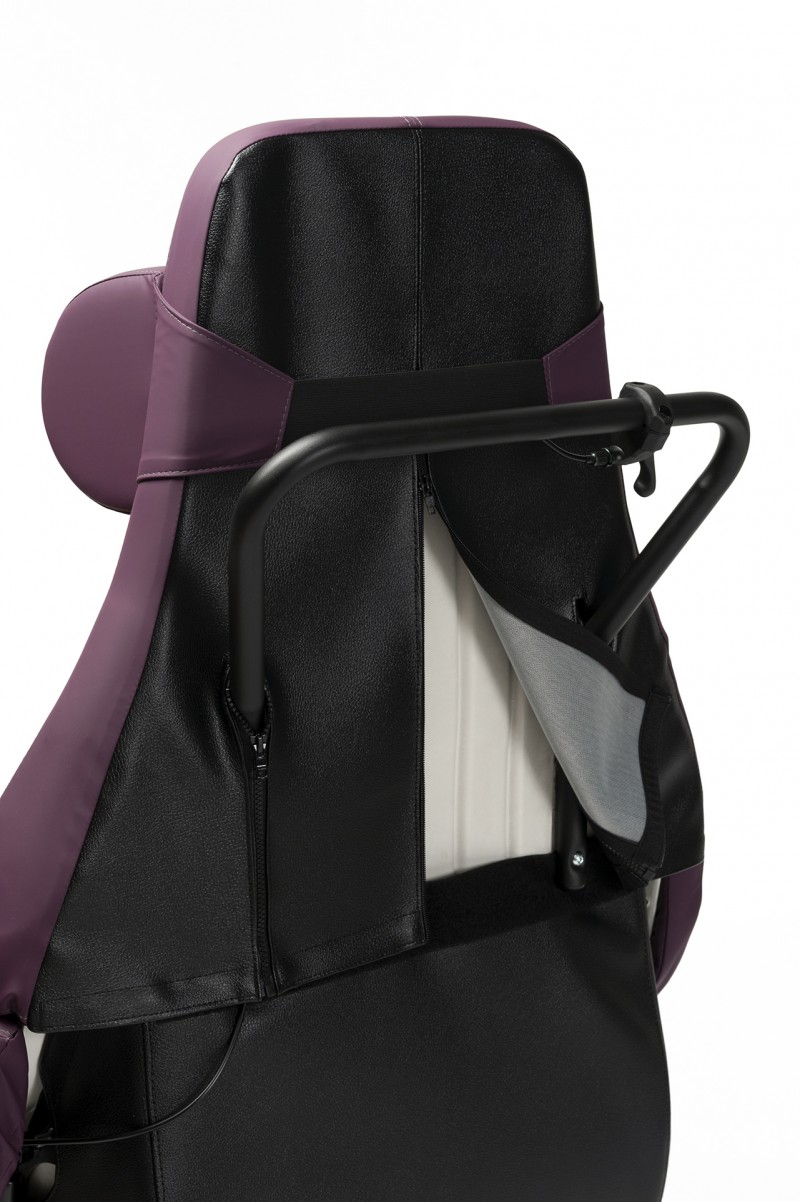 Altitude tilting chair with wheels
Altitude tilting chair with wheels. Safety and comfort. The removable footrest incorporates a spring that allows easy transfers, to sit in or out of the chair.
Comfortable and safe
The Altitude tilting chair with wheels provides safety and comfort. The removable footrest incorporates a spring that allows easy transfers, to sit in or out of the chair. The inclination (from -4º to 36º) is very simple, thanks to the fact that the joint is located in the center of gravity of the chair. The laterally supported legrest pad has a pneumatic piston, independent of the seat adjustment.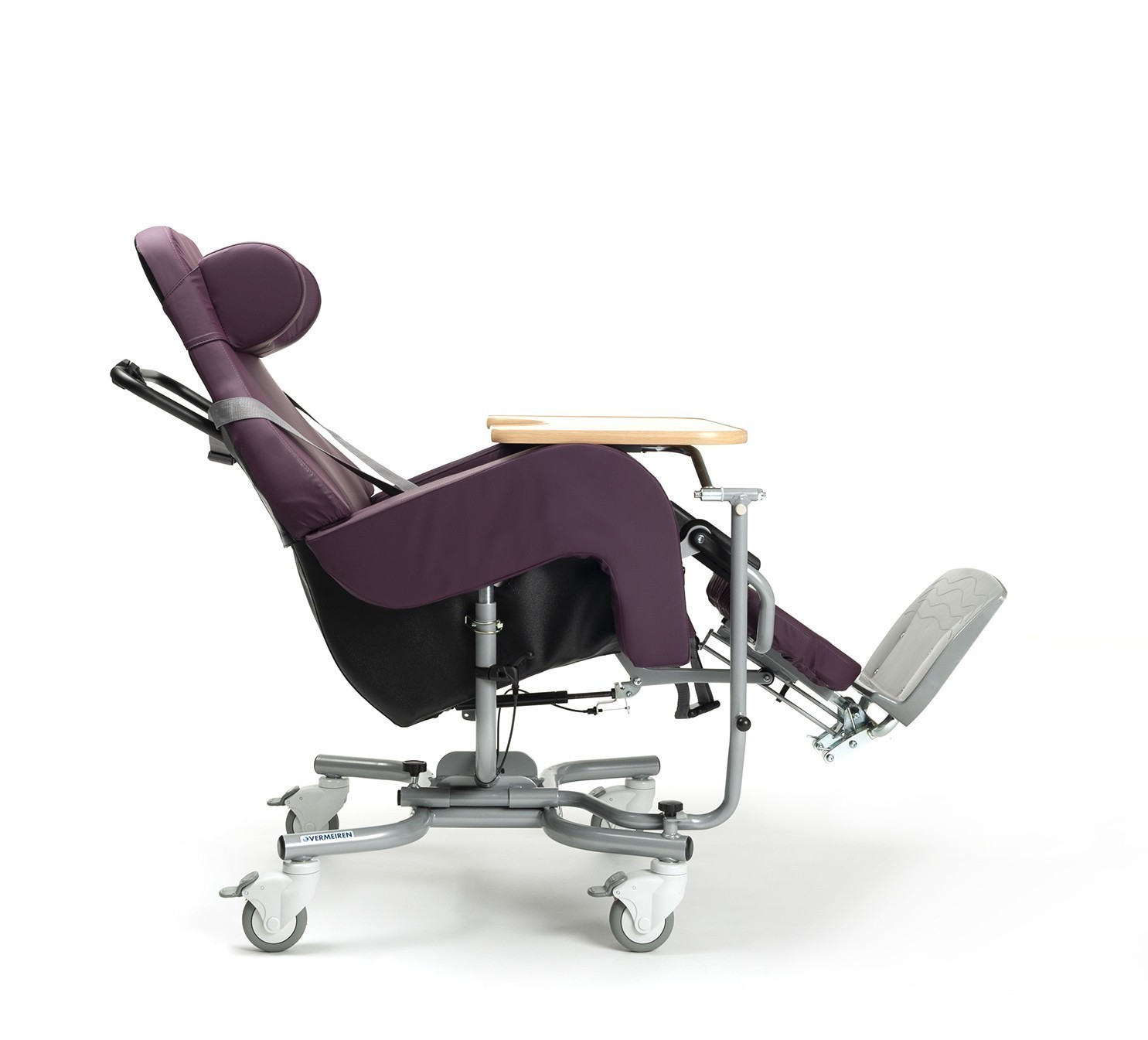 Features
The optional table is foldable, adjustable in depth and easily removable. This table always remains in a horizontal position, whatever the inclination of the seat. Seat belt included. Four wheels with brakes and one directional wheel. It has three removable seat cushion thicknesses. The three measures to choose from allow you to change the height with respect to the backrest and armrests. Height 6, 8, 10 cm. The 3 piston positions allow a seat height variation from 45 to 56 cm.
Resistant and practical
The steel structure, with a tube diameter of 32 mm, and with epoxy paint offer great resistance against external chemical and mechanical aggressions. The 5 125mm wheels provide the seat with optimal steering comfort, in virtually any environment.
The fifth steering wheel facilitates this movement on long distances. The seat and back cushion, made of semi-memory foam, provide additional comfort to the patient. The upholstery in Dartex significantly reduces perspiration problems. Available as standard with seat widths of 40 and 44 cm, seat cushion height of 8 cm and backrest height 77 cm.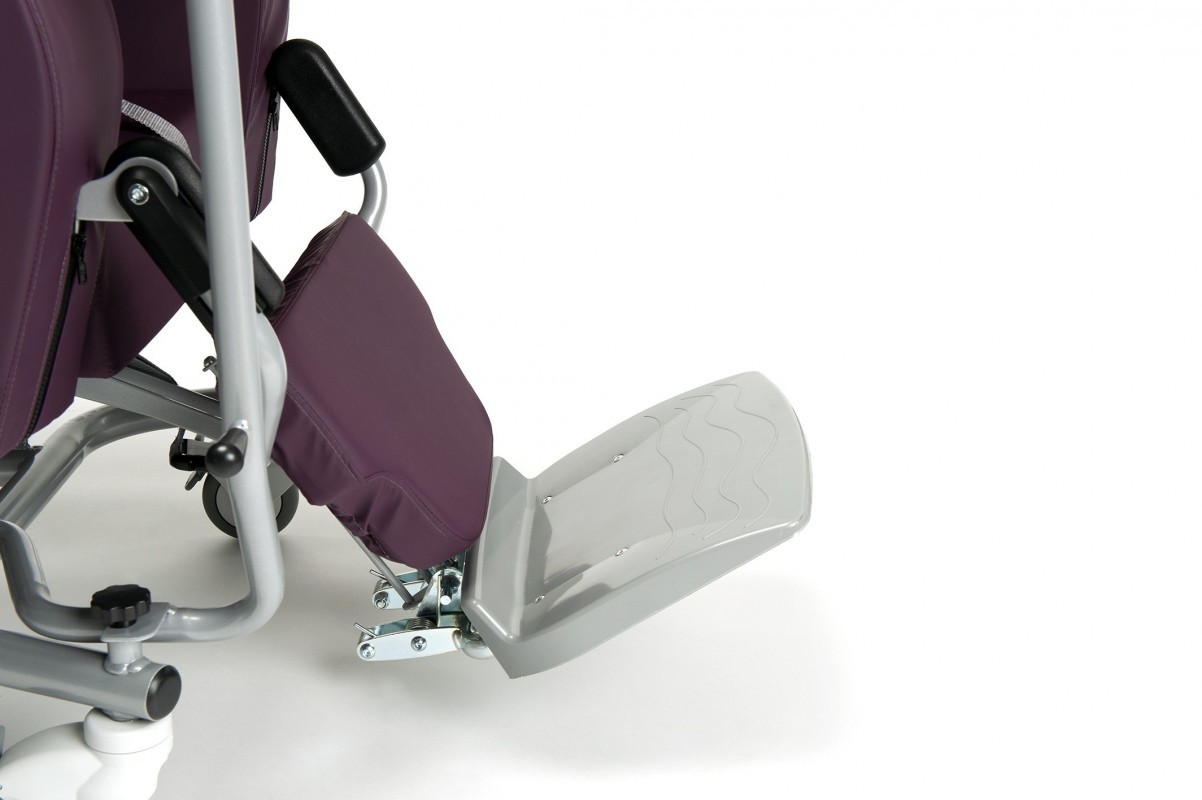 Comfort armchair for interiors
The Altitude chair is equipped as standard with an 80 mm thick seat cushion (backrest: 770 mm). The height of the backrest and armrests will depend on the thickness of the seat cushion (60 - 80 - 100 mm).
- Padded headrest.
- 5-point seat belt.
- One-piece footrest plate equipped with a spring mechanism so that the user can step on it during the transfer.
999,00€
(21% VAT included)
Free Shipping in Spain (peninsula).
Our physical store is located at Calle Cavanilles 7, 28007 Madrid.
Secure SSL Purchase (+info)
Returns: 15 days.
Need any assistance? Contact us +34 915701682
Financing:

Cetelem
From 3 to 60 months
Calculate your fee
Total width: 72 cm
Seat width: 38.5 / 40.5 / 42.5 / 44.5 / 48.5 cm
Armrest height: 23.5 / 25.5 / 27.5 cm
Seat height: 465/490/515 cm
Total height: 1295/1320/1345 cm
Total length: 1090-1640 cm
Seat depth: 440/460/480 cm
Backrest height: 792/812/832 cm
Weight: 33.9 Kg
* Data provided by the manufacturer.
Warranty: 2 years
21% VAT and transportation included
Free shipping for orders shipped to Peninsular Spain. Please contact us for orders shipped to the Spanish islands and to other countries.