Easy Move WC and transfer shower chair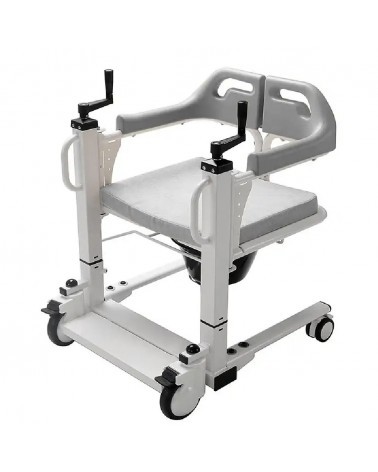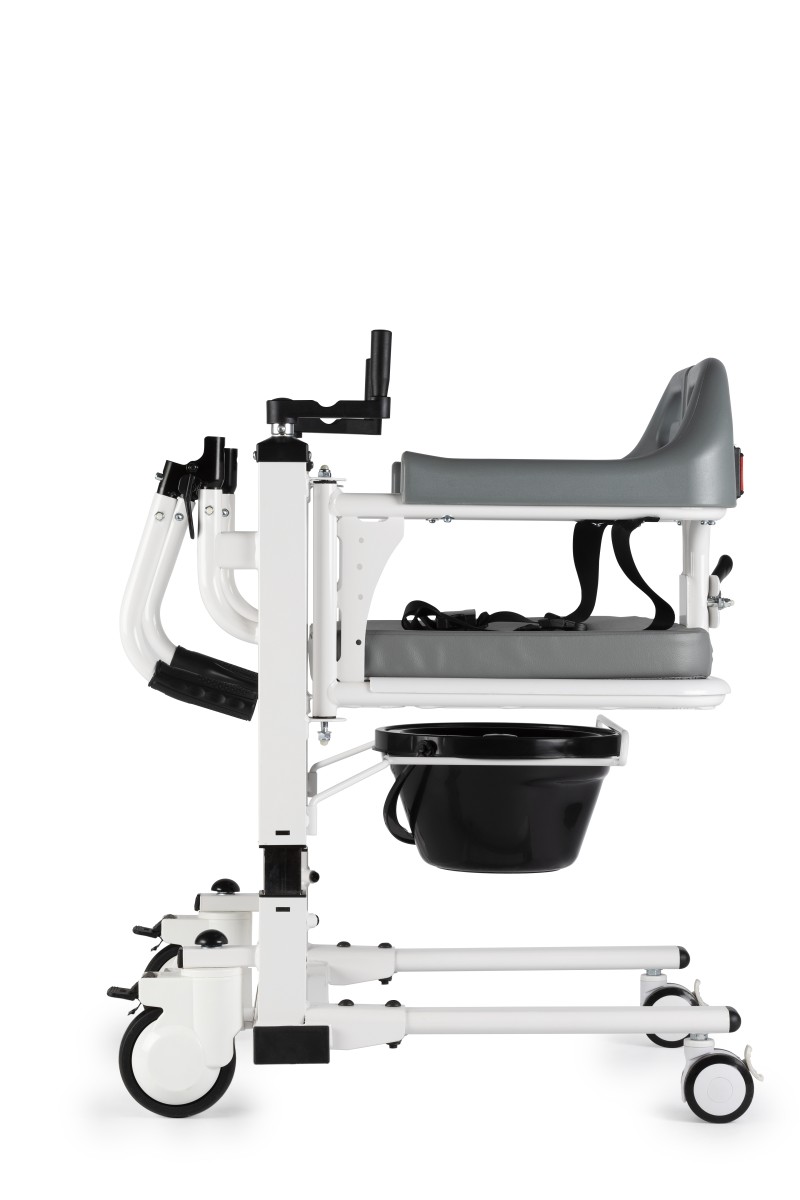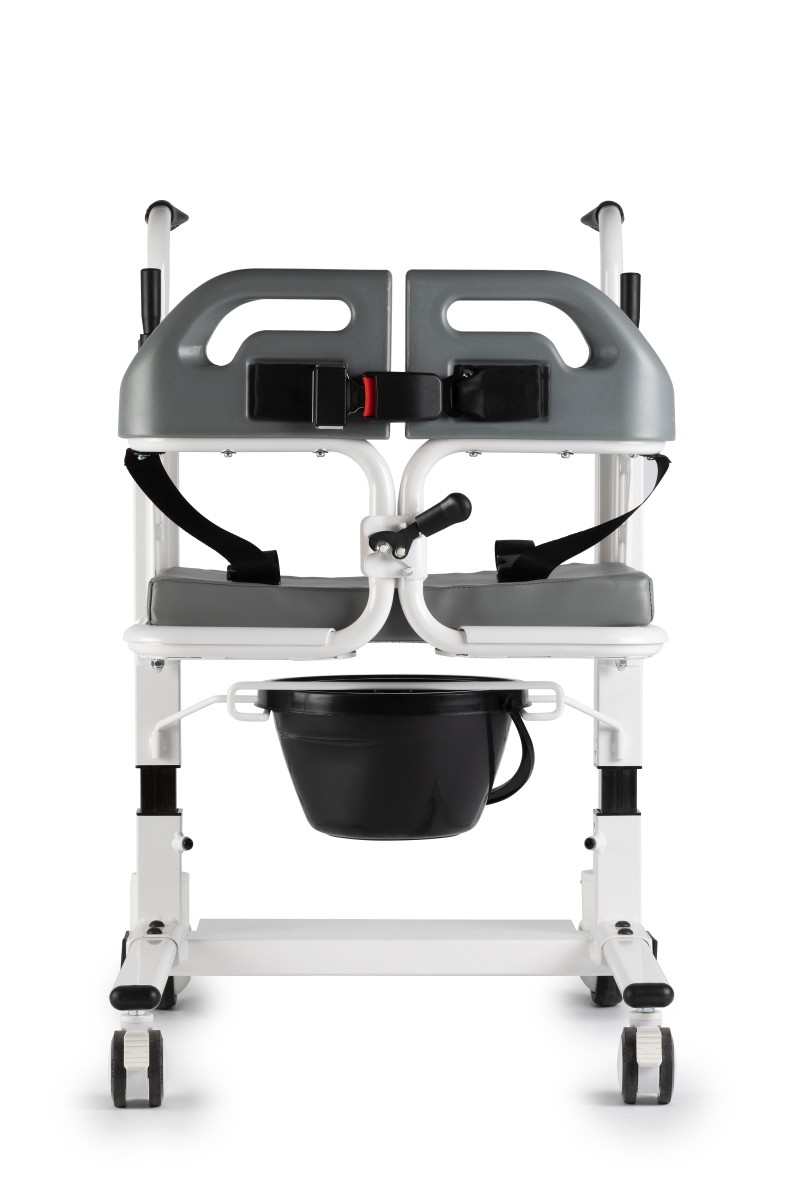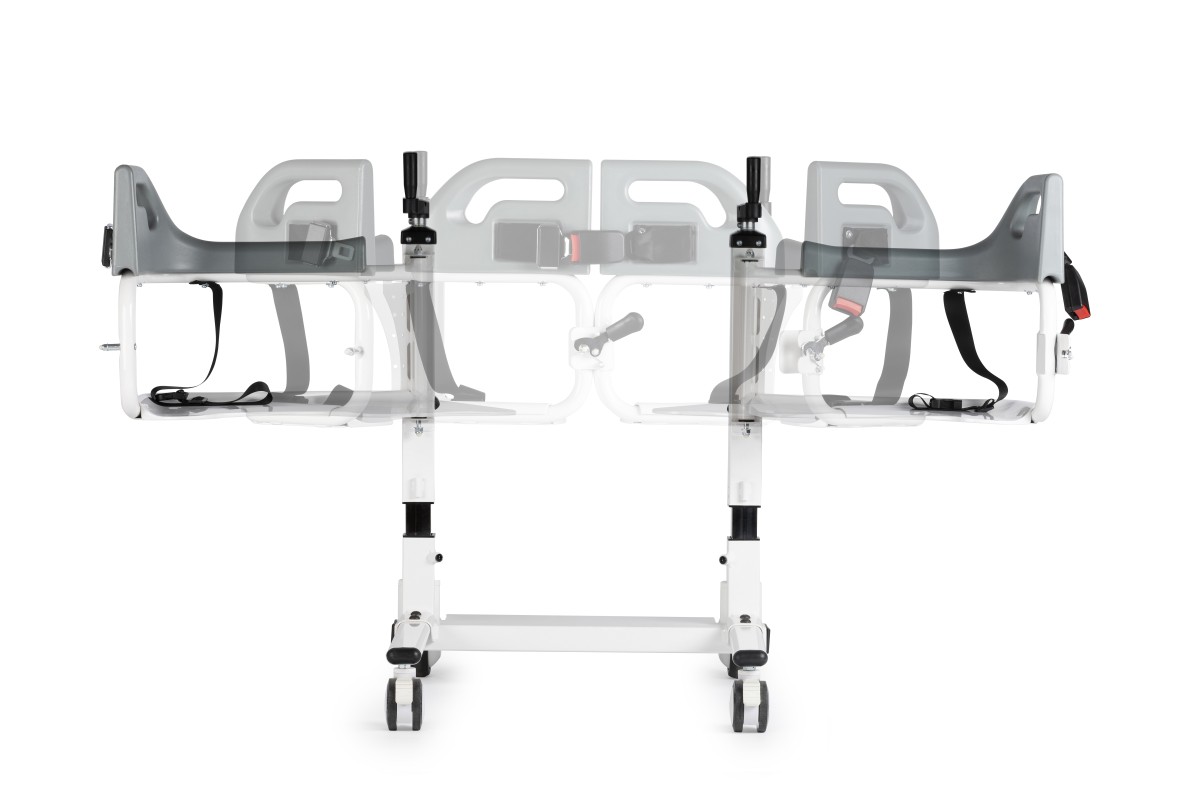 Easy Move shower WC and transfer chair
The Easy Move shower WC and transfer chair allows people with mobility difficulties to be transferred comfortably and completely safely.
Its innovative 180º wide opening design facilitates the transfer and placement of the patient in the chair, opening/closing both sections of the seat. For greater safety, it has a double locking system that secures the chair by means of a locking lever and a rear belt. In addition, it has a safety belt for the patient and brakes on all four wheels.
Thanks to the new height adjustment system of the Easy Move shower WC and transfer chair, it can be adjusted to the needs of each environment. Its seat, polyurethane backrest and footrest allow the user to remain seated for long periods of time.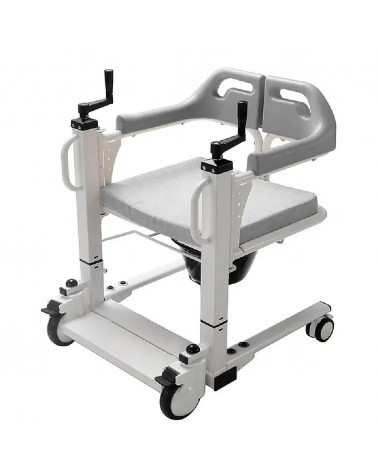 Advantages of the Easy Move shower WC and transfer chair
-The Easy Move Shower WC and Transfer Chair is indicated for people with mobility difficulties, for transfers from the wheelchair to the sofa, the bed, a seat, etc.
-The wide opening and closing design allows the caregiver to hold the user from below, thus avoiding injury to the waist.
-Supports the maximum weight up to 100kg.
-Chair suitable for people with all types of physical contour.
-Adjustable seat height, suitable for furniture and facilities of different heights.
-Silent wheels and stable and reliable brakes.
-The double guarantee design by locking and safety belt doubles the safety of users.
-Seat cushion of special thickness for greater comfort of the user.
-Removable and washable cover.
-The quick release design of the spine makes it easy to move the transfer chair and extends the range of motion.
Characteristics of the Easy Move shower WC and transfer chair
-Facilitates transfers.
-Suitable for use in the shower.
-You can use the chair with the bucket or by placing the chair directly on the toilet.
-Removable toilet bowl.
-Allows you to adjust the height of the chair with the user seated.
-Armrests.
-Footrest.
-Includes a cushion.
-4 wheels equipped with brakes.
-Adjustable height: 37 - 57 cm.
The Easy Move Transfer Chair includes a removable tray as standard.
625,00€
(10% VAT included)
Free Shipping in Spain (peninsula).
Our physical store is located at Calle Cavanilles 7, 28007 Madrid.
Secure SSL Purchase (+info)
Returns: 15 days.
Need any assistance? Contact us +34 915701682
Financing:

Cetelem
From 3 to 60 months
Calculate your fee
Dimensions: length 71 cm x width 60 cm x height 79-90 cm.
Seat width: 46 cm.
Chair weight: 25.5 kg.
Seat depth: 40cm
Manufacturing material: Steel and plastic.
Seat measurements: width 42 cm x depth 50 cm.
Adjustable seat height: 37 - 57 cm.
Armrest height: 74 cm.
Maximum user weight: 100 kg.
*Data provided by the manufacturer.
Warranty: 2 years
10% VAT and transportation included
Free shipping for orders shipped to Peninsular Spain. Please contact us for orders shipped to the Spanish islands and to other countries.