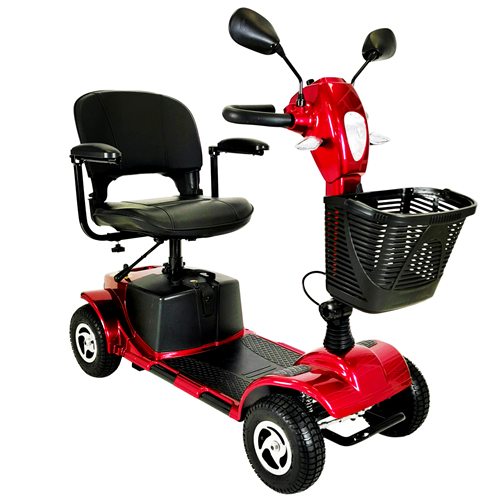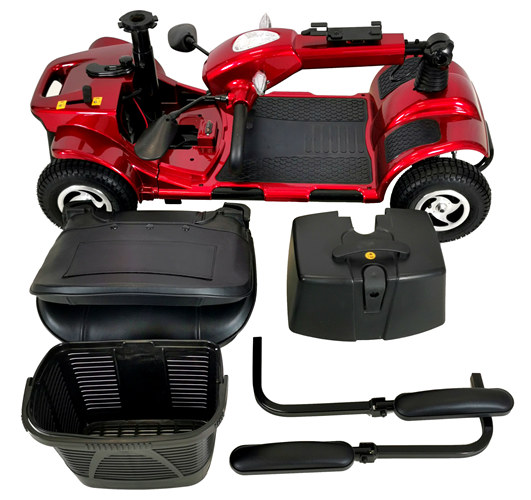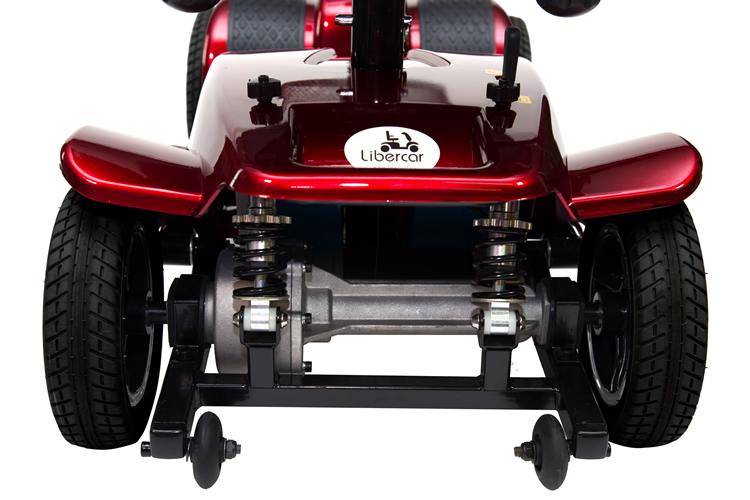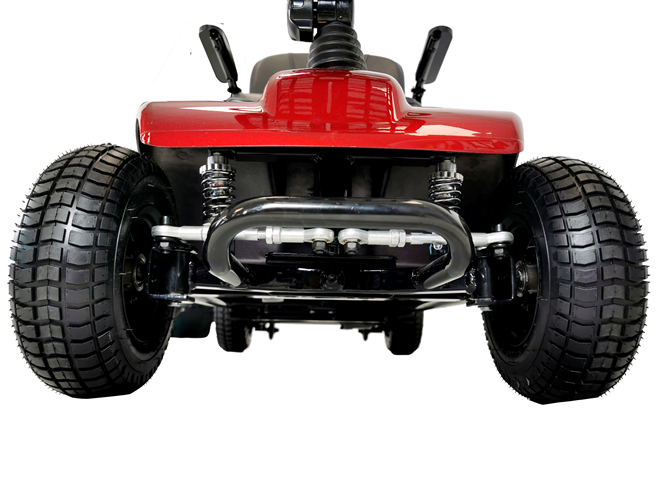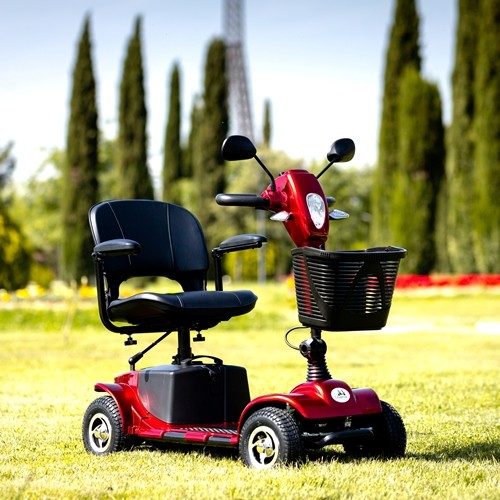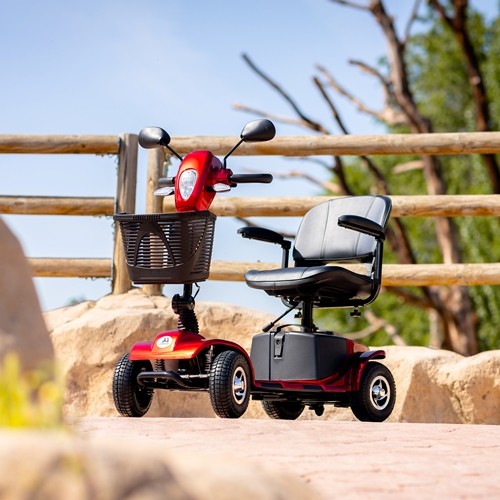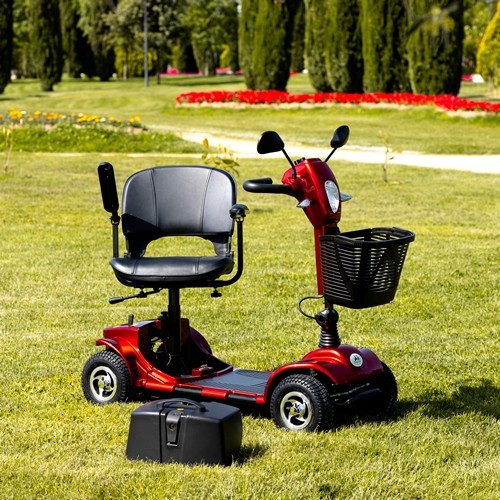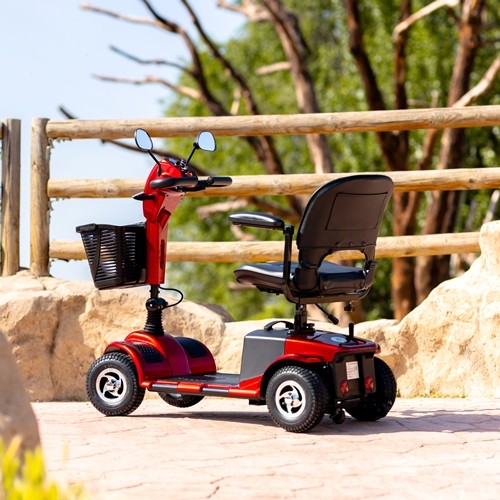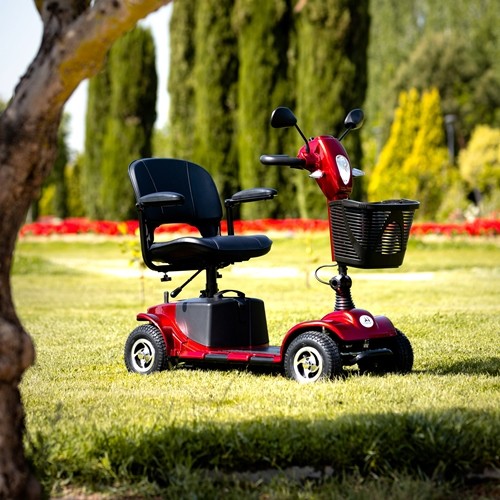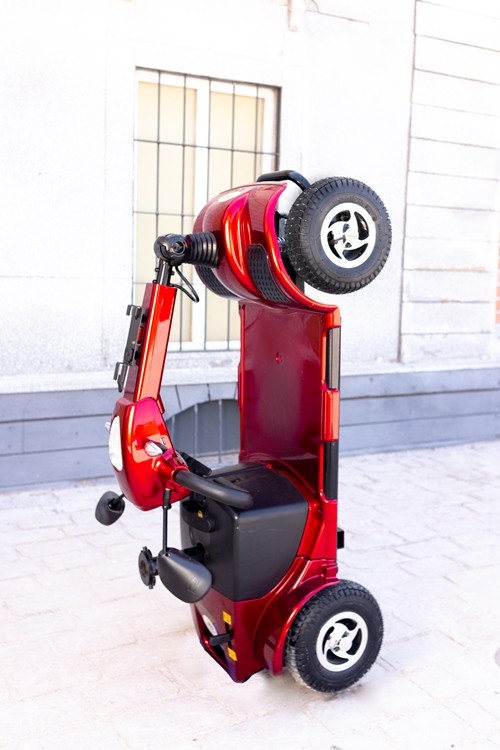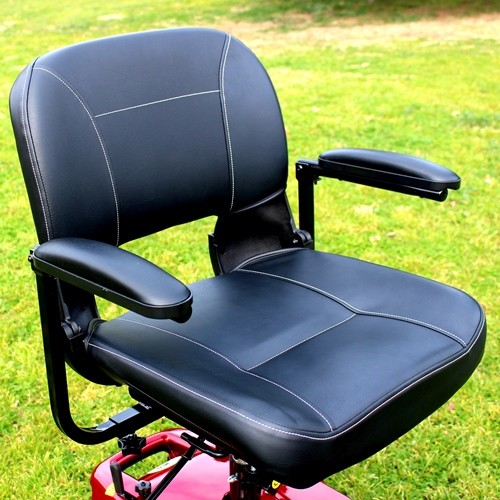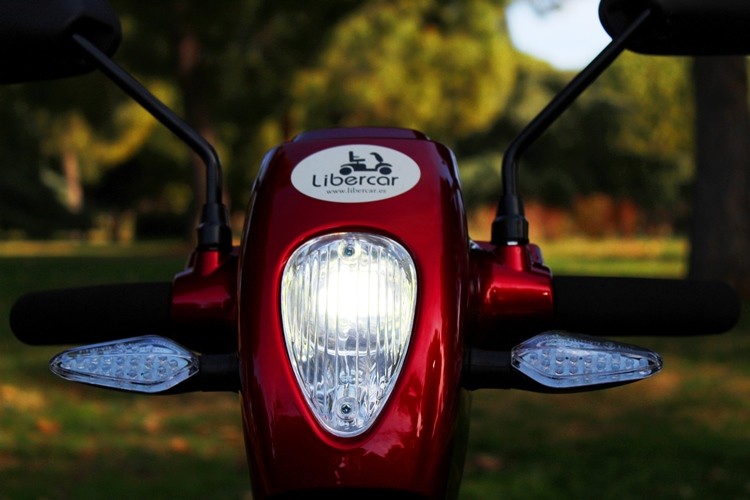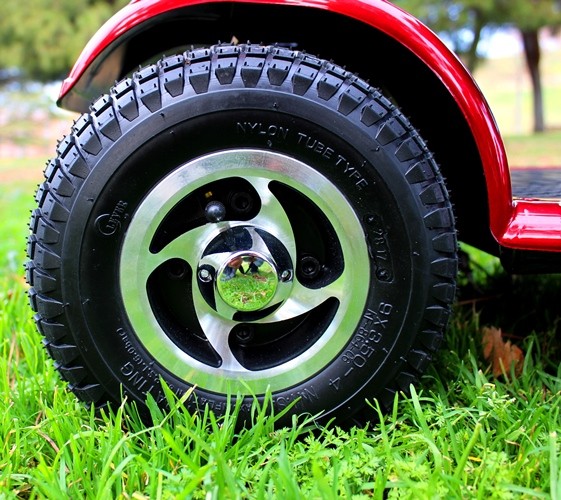 Libercar Urban Plus
The Libercar Urban Plus is a mobility scooter built on the platform of the Libercar Urban, and which incorporates full 4-wheel suspension and a removable battery box with the possibility of choosing between 20ah LITHIUM or 2 X 24ah GEL batteries.
Libercar Urban Plus is a portable mobility scooter model that incorporates the best features in its category: 250W motor, maximum speed of 8km/h, LED lights and indicators, large 22cm wheels, removable, transportable and the possibility of incorporating the LITHIUM technology that provides lower weight and higher performance than conventional scooters.
Power, safety, speed, autonomy, compact design and maximum comfort is what defines the Libercar Urban Plus, with this scooter no obstacle will stand in your way.
Characteristics
Comprehensive 4-wheel damping
250w motor
speed 8km/h
20h lithium battery or 12V X 24Ah Gel Batteries
Autonomy 25km
LED lights and indicators
22cm big wheels
Removable battery box
Platform height 110mm
Add a Plus to your Libercar Urban
The Libercar Urban Plus is a more equipped version of the Urban model. The main advantages of the Urban Plus compared to the Urban are:
Full suspension
The Libercar Urban Plus is equipped as standard with integral damping on all 4 wheels. Both the front and rear cushioning are double and adjustable so that the user can enjoy maximum comfort.
Removable battery box
The removable battery box allows the user to take the box with them and charge it separately from the scooter. Likewise, it makes the scooter more removable, thus facilitating its loading, transport and storage.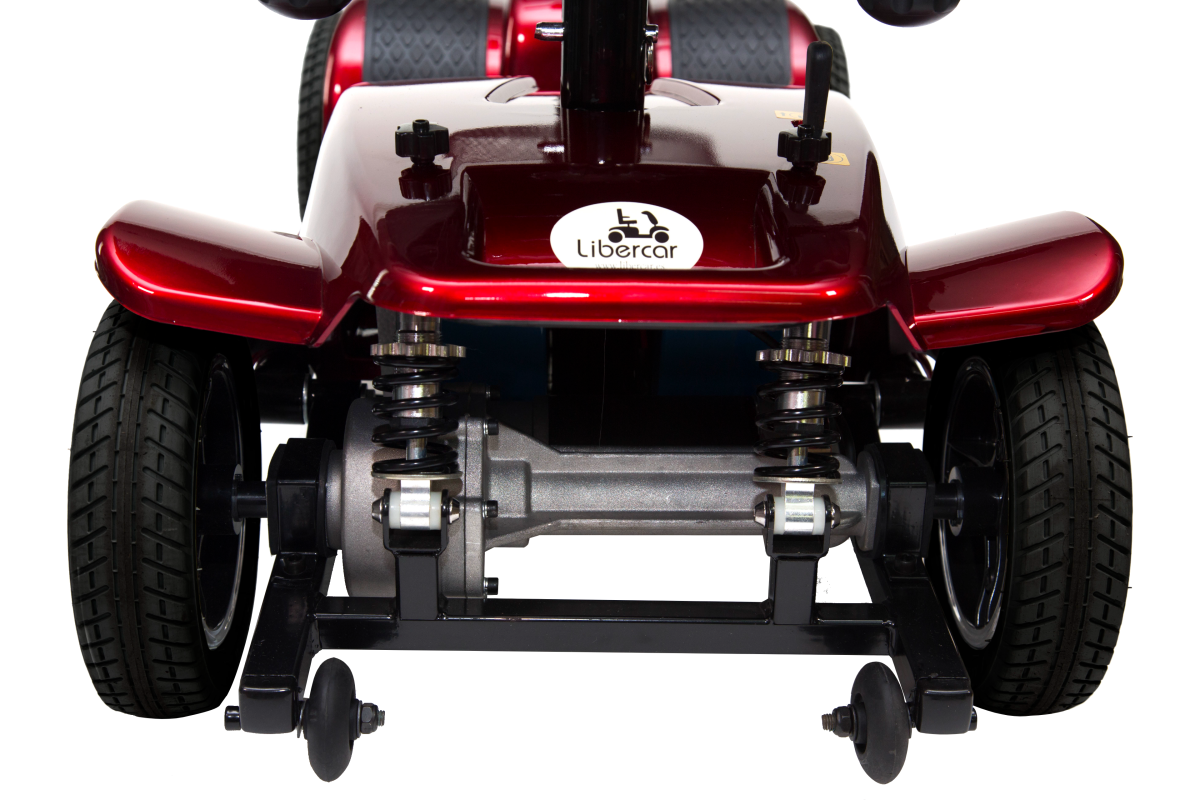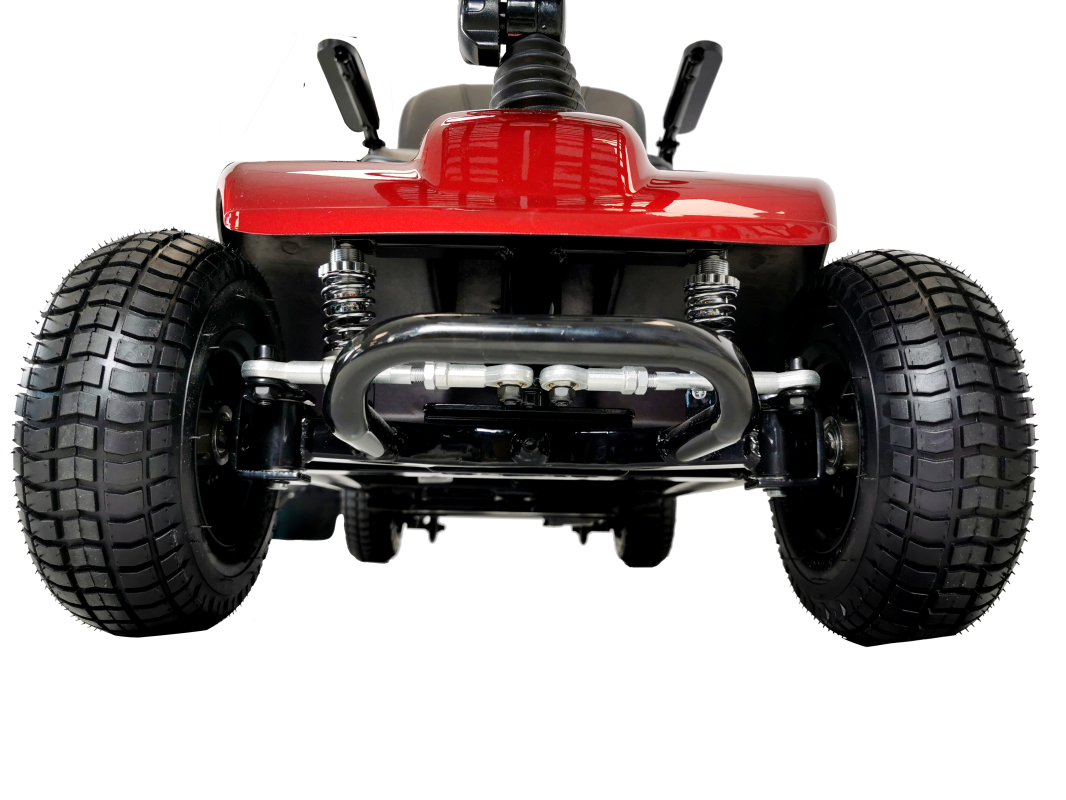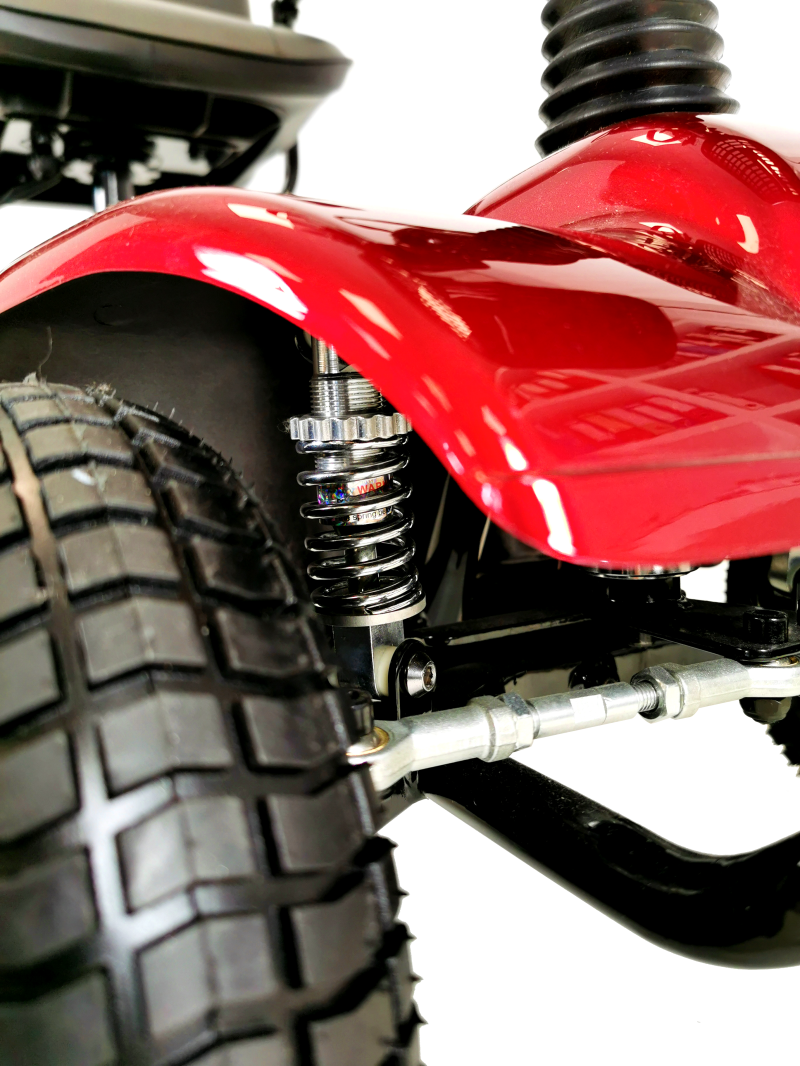 Lithium technology at your service
The Libercar Urban Plus Lithium has all the extras of the Urban Plus and is also equipped with state-of-the-art lithium batteries, which provides the following advantages:
High performance lithium batteries
Lower weight
Higher performance than conventional scooters
♣ Lower weight (battery box weighs only 4kg)
♣ Greater autonomy and greater strength on slopes
♣ Greater longevity than conventional batteries
♣ Reduced self-discharge rate
♣ No memory effect problems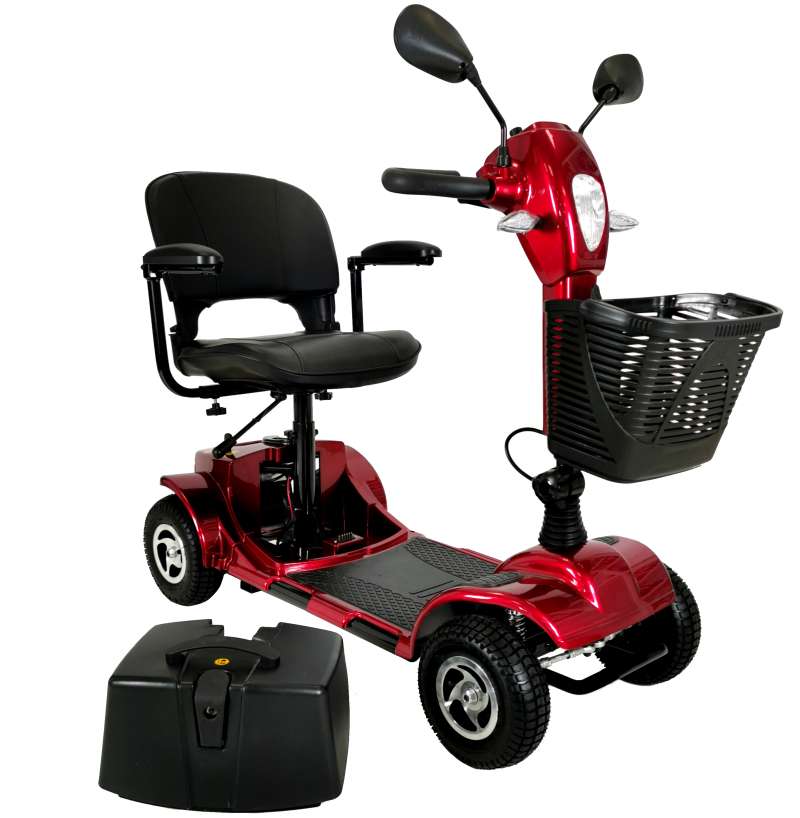 High Performance
Big wheels 22cm
For greater comfort and better grip, the Libercar Urban Plus mounts pneumatic wheels as standard. (also available with solid anti-puncture wheels)
Alloy wheels
Height Platform to the Ground 110mm
The highest ground clearance on the market for a compact scooter
LARGE PNEUMATIC WHEELS + GROUND HEIGHT + 250W MOTOR + INTEGRAL DAMPING
Greater comfort and greater ability to overcome obstacles
Compact and Manageable
Compact scooter
Rigid and robust chassis
Series length: 111cm
Length on request: from 88cm to 110cm
Width with armrests: 58cm
Width without armrests: 51cm
Intelligent Brake System
Regenerative electromagnetic. The scooter brakes only when the throttle lever is released. Very safe for the elderly or those with mobility problems.
Vertical "Stand-Up" System (Optional)
It remains standing occupying 50x50cm. Special to go up in small elevators or keep at home.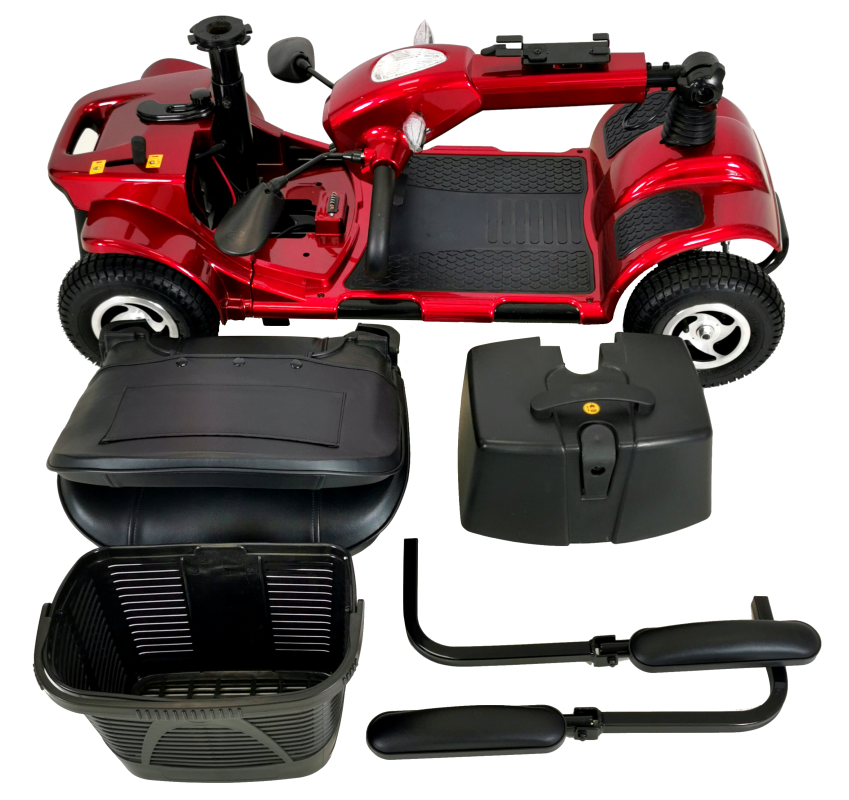 Safety and Comfort
Mirrors:
They facilitate maneuvers for people with turning difficulties.
USB Socket Mobile Charging
Energy-saving LED lights:
They help to see and be seen.
Front and Rear Bumper
They prevent chafing of the bodywork and protect the scooter and the occupant from possible impacts
Ergonomic handlebar:
They facilitate a more relaxed driving in arms and shoulders.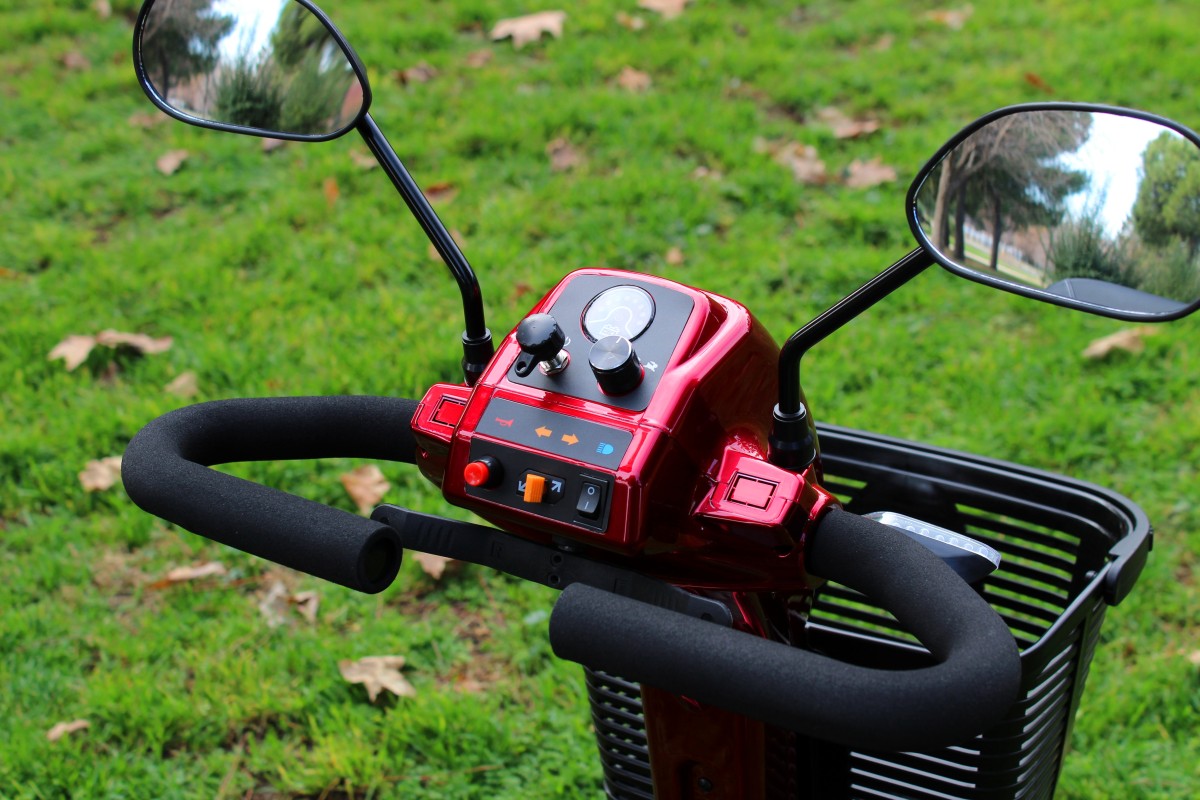 Comfort and Design
Full Seat:
height adjustable
width adjustable
depth adjustable
Rotate 360º
folding armrests
Adjustable armrest angle
Folding backrest
Black leather with visible stitching. Back seat pocket
Front Basket
Removable and with handle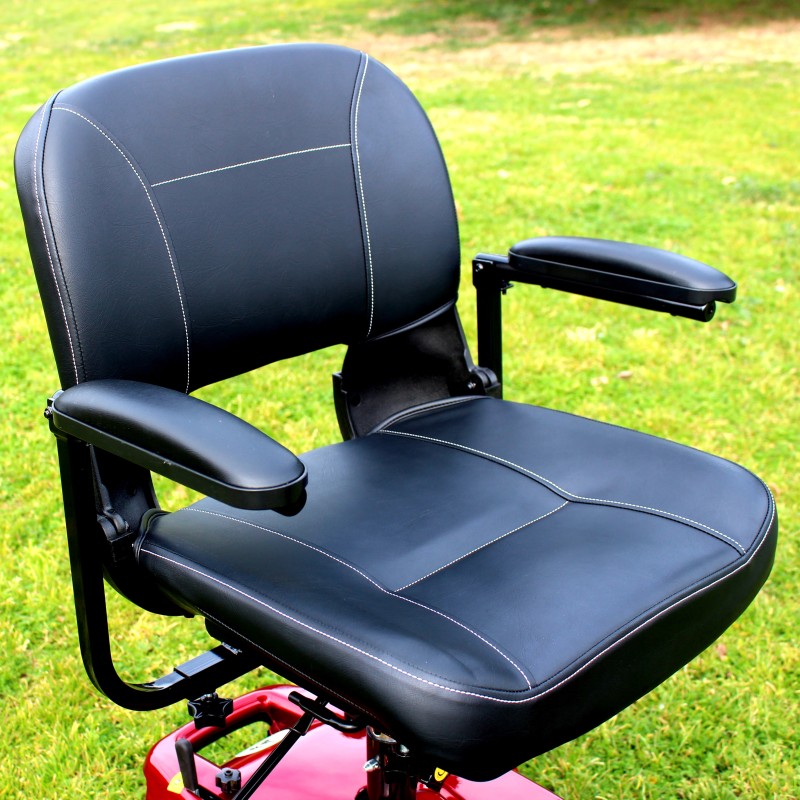 EC CERTIFICATE DIRECTIVE 2017/745
HEALTH PRODUCT
ISO 9001 AND ISO 13485 STANDARDS
1.134,38€
(21% VAT included)
REMEMBER: If you have a disability certificate greater than 33% degree, you are entitled to a VAT reduction on this product.
Free Shipping in Spain (peninsula).
Our physical store is located at Calle Cavanilles 7, 28007 Madrid.
Secure SSL Purchase (+info)
Returns: 15 days.
Need any assistance? Contact us +34 915701682
Financing:

Cetelem
From 3 to 60 months
Calculate your fee
Scooter length: 111cm
Custom length (on request): 88-110 cm
Engine: 250W
Batteries: LITHIUM 20Ah or GEL 12X 24Ah (depending on version)
Rear shock absorber: YES (double)
Front shock absorber YES (double)
Front lights: YES LED
Indicators: YES LED
Wheels diameter: 22cm
Type of tires: Pneumatic or anti-puncture (optional)
Scooter width (rear wheels): 51 cm
Scooter width (with armrests): 58 cm
Base frame weight: 30kg
Max speed: 8km/h
Seat weight: 9 kg
Maximum autonomy: 25 km
Integrated battery box weight: 14 kg Libercar Plus and 4Kg Libercar Plus Lithium
Portable battery box: YES
Total weight: 53 kg (Libercar Plus) and 43 kg (Libercar Plus Lithium)
Mirrors: YES
Maximum slope: 21%
Safety slope: 21%
360º rotating seat: YES
Recommended maximum weight: 120 kg
Height adjustable seat: YES
Floor-platform height: 110 mm
Depth adjustable seat: YES
Folding seat backrest: YES
Seat base width: 45 cm
Seat base depth: 42 cm
Armrest adjustable in width: YES
Adjustable armrest angle: YES
Storage basket: YES
Seat storage bag: YES
Anti-tip wheels: YES
Colour: metallic burgundy
Front bumper: YES
Rear bumper: YES
Seat belt: YES
Tail lights: reflective
Release lever: YES
Steering column regulator: YES
CE Certificate Sanitary product: CE 2017/745
ISO9001 and ISO13485SI standards
The indicated parameters (speed, range, slope...) are calculated under optimal test conditions.
* Data provided by the manufacturer.
Warranty: 2 years and 6 month on the batteries
21% VAT and transportation included
Free shipping for orders shipped to Peninsular Spain. Please contact us for orders shipped to the Spanish islands and to other countries.
Reduced VAT rate (4%) will be applied to customer provided 33% disability certificate 33% (or higher degree)