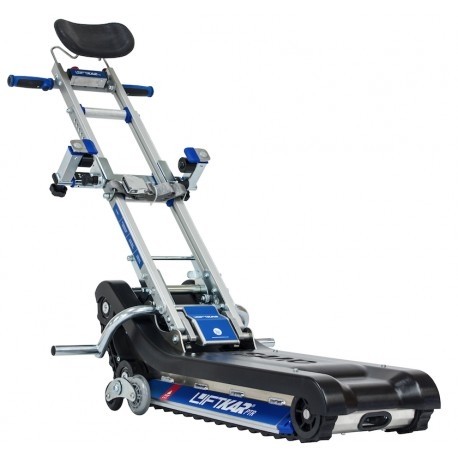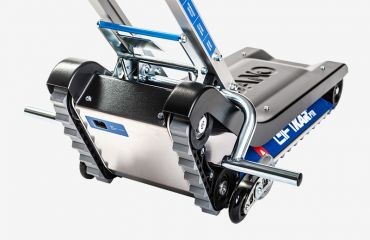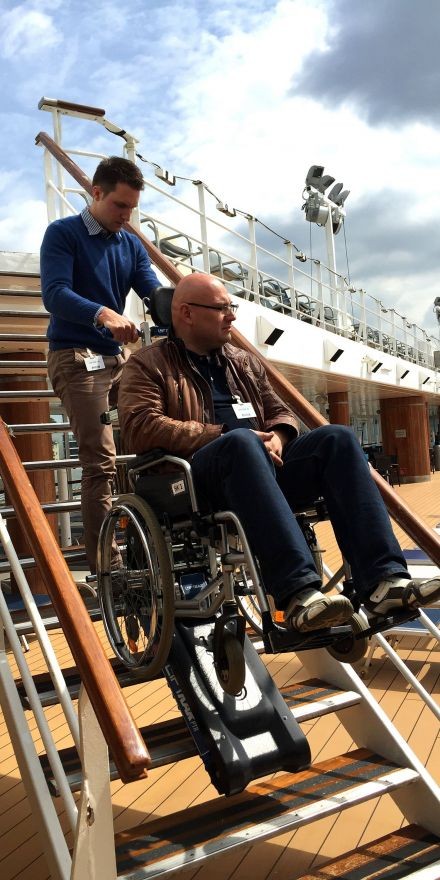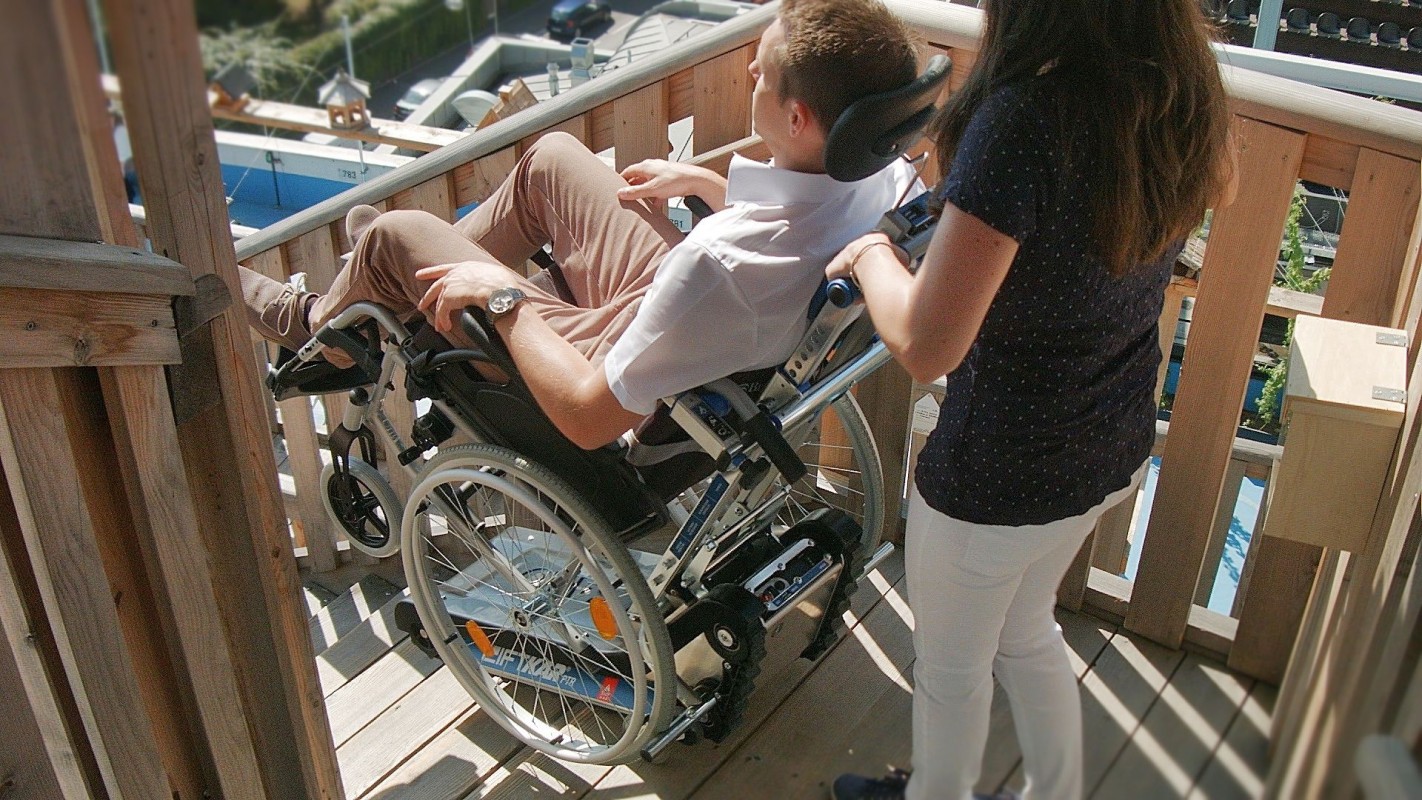 Liftkar PTR
Liftkar PTR is an electric stairclimber to help mobilization of PRMs on stairs with straight flights
Liftkar PRT provides more freedom of movement for people with reduced mobility while reducing the impact on the back of the person in charge of operating the track.
The ultra-light Liftkar PTR stair climbing track convinces with its easy handling, 3 speeds, acoustic and visual warning of the lean angle and greater autonomy: up to 1,000 steps on a single charge. By means of two levers, the LIFTKAR PTR is easily disassembled in a few seconds into two very handy parts. On stairs, the LIFTKAR PTR stands out for its safe handling.
The LIFTKAR PTR is available in two versions with two maximum loads each.
Main Features
-Aluminum structure for easy transport, only 39kg.
-Electronic overload protection.
-Electronic tilt sensor with speed control.
-Acoustic and visual alert of the angle of inclination.
-Operating system controlled by microprocessor.
-Integrated diagnostic system.
-Great autonomy: up to 50 floors (+800 steps)
-LED scroll direction indicator.
-Switch with key.
-Emergency stop switch.
-Emergency brake release system.
-Security system so that the mast is not disassembled.
-Steps up to 24cm.
-Handling from the base or from the mast.
-Includes head and belt.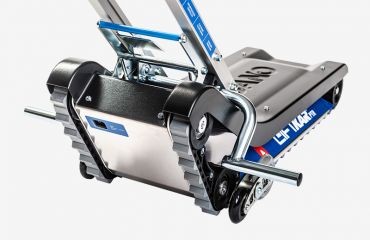 10 unbeatable advantages that will convince you
Maximum ease of use
The lightest stair climbing track on the market
Autonomy of up to 1,000 steps with a single charge
Easy disassembly and portability
Electronic tilt sensor with speed control
Audible and visual lean angle alert
LED scroll direction indicator
Electronic overload protection
Microprocessor controlled operating system
Emergency stop pushbutton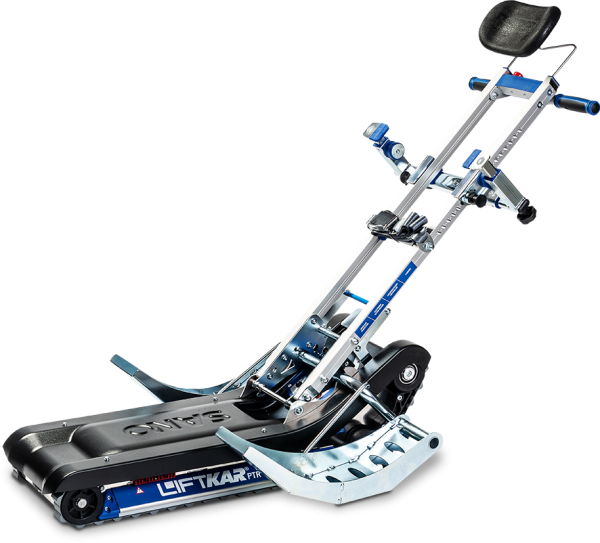 Powered stairclimber for universal wheelchairs
The LIFTKAR PTR is the compact basic version with which universal wheelchairs can be transported comfortably and safely up straight stairs. Available for the following maximum loads (wheelchair and person):
LIFTKAR PTR 130 (Art. No. 075 701): for maximum loads up to 130 kg
LIFTKAR PTR 160 (Art. No. 075 702): for maximum loads up to 160 kg
4.250,00€
(10% VAT included)
Free Shipping in Spain (peninsula).
Our physical store is located at Calle Cavanilles 7, 28007 Madrid.
Secure SSL Purchase (+info)
Returns: 15 days.
Need any assistance? Contact us +34 915701682
Financing:

Cetelem
From 3 to 60 months
Calculate your fee
Total weight of stair climbing caterpillar: 39 kg
Handlebar weight: 11 kg
Basic unit weight: 28 kg
Maximum load (wheelchair and person): 130 kg
3 speeds (per minute): 4.5m / 5.5m / 6.5m
Maximum angle of the ladder: 35º
Height (cm): 93 cm
Width (cm): 67.2 cm
Total length of basic unit: 98 cm
Total length including handlebar: 139 cm
Maximum user weight: 130 kg
Minimum dimensions of the landing: 97 cm x 97 cm
For wheelchairs: 31.5 cm skates are required
* Data provided by the manufacturer.
Warranty: 2 years and 6 months on battery
10% VAT and transport included
Free shipping for orders sent to mainland Spain. Contact us for orders shipped to the Spanish islands and other countries.