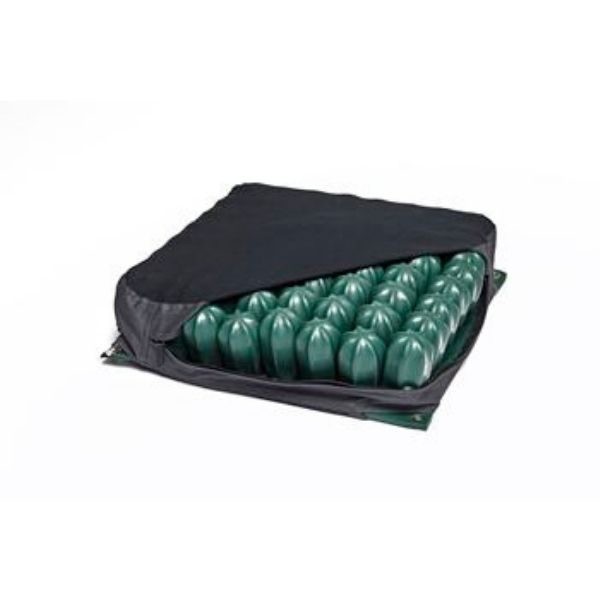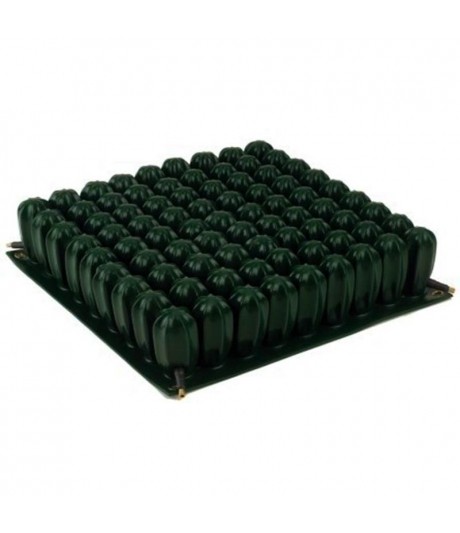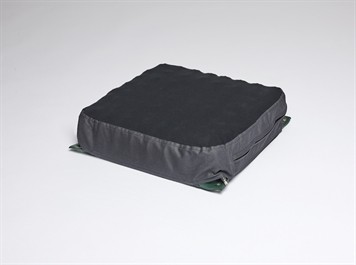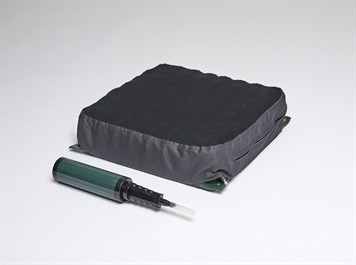 Conform air cell cushion
Conform air cell cushion is a High quality German made compliant cushion made to Germany's stringent standards.
All CONFORM Air Cushions are produced in Germany, in strict accordance to Germany's quality standards. It is made of PVC, being especially elastic and resistant and retaining its excellent physical properties at any ambient temperature. Easy to clean and disinfect, washable with any conventional detergent.
The therapeutic efficacy of the Conform Air air float cushion in the prevention of pressure ulcers has been clinically proven. Flexible cells, connected to each other, decrease and better distribute the pressures, and thus facilitate the circulation of blood in the capillaries. These air cushions are ideal for people with existing pressure ulcers. Its range of indication ranges from a state of prophylaxis to a severe ulnar ulcer (grade III). Also indicated in people with a high risk of pressure ulcers.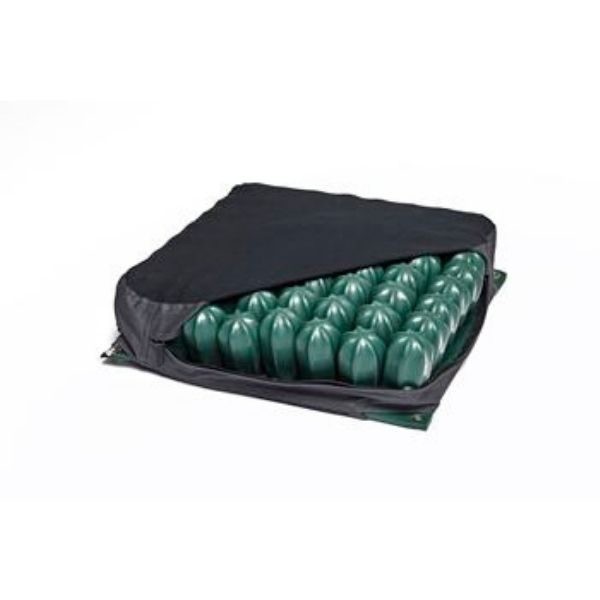 The cushion can be inflated and deflated according to the weight of each person. The flotation pad is supplied complete, with a cotton cover, an inflator pump, and a user manual. The Conform Air cushion has a cell structure that resembles that of a honeycomb, allowing it to balance and manage contact pressure.
The alveolar conformity of the air cushion allows the perfect adaptation of the body and an improvement in breathability. Also thanks to its particular air circulation structure, it prevents skin maceration. The air flotation cushion is supplied with a breathable microfiber cover on the top side and non-slip on the bottom. The device is also equipped with the manual inflation pump. Maximum user weight 120Kg.
Features - Conform air cell cushion
+ Made of non-allergenic natural rubber
+ Sizes for all wheel-chair measurements
+ Custom made size on demand
+ Sea-water-resistant
+ Cushion and cover can be washed in the washing-machine
+ Individual applicable cover plates to suppress cells
+ Made in Germany under strict quality standards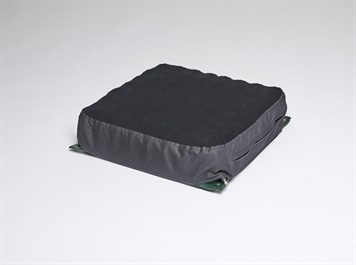 Only the most purest natural rubber is used in the manufacture of CONFORM® Medical Air Cushions to assure acceptable microclimate and allergy free sitting. Conform air cell cushion is used for pressure area care for the medium and high risk patient. Due to the design of the flexible, interconnected air cells, pressures are greatly reduced, allowing blood circulation within capillaries and also minimizing shearing and friction forces and therefore preventing the occurrences of tissue distortion and damage.
The cushions can be adjusted through inflation to each individual patient weight. Conform air cell cushion is established in their usage for the prevention and cure of pressure sores.
Wolff GmbH, located in Germany, has been manufacturing CONFORM®Medical Air Cushion and Mattress Overlay System since 1993. Today the CONFORM® Products are exported worldwide. CONFORM® cushions offer the very highest seating comfort, limiting the danger of pressure sores, and can be used therapeutically with existing skin problems (Level I-III it is not recommended to sit when having level IV).
The choice of the height of the cushion and of the number of chambers is depending on various aspects like; weight of user, shape of body, condition of the skin and also clothes. The decision of the height as well as chambers of the cushion should be made by educated people, doctors or therapists.
Allergen Free & Natural Material - Conform air cell cushion
Only the most purest natural rubber is used in the manufacture of CONFORM® Medical Air Cushions to assure acceptable microclimate and allergy free sitting. The special characteristics of rubber allow amalgamation of the upper and lower plate by vulcanisation avoiding toxic and instable adhesive bonds.
Natural rubber maintains it'ss elasticity even at low temperatures. The high flexibility of natural rubber has made the CONFORM® Medical Air Cushions a reliable pressure care system. Prevention of tissue damages and therapeutic support in the healing process.
The design of the interlinking air chambers imitate the positive characteristics of water. CONFORM® Medical Air Cushions adjust to the natural body contours hence reducing pressure build up and preventing shearing forces.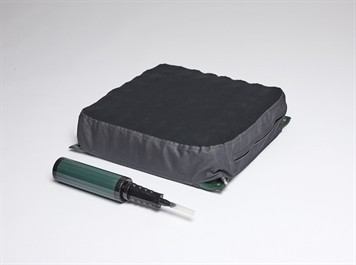 Benefits of natural rubber at a glance - Conform air cell cushion
convenient microclimate
extreme flexiblity
optimal distribution of pressure
minmal shear forces
free of allergy seat pad
677,76€
(10% VAT included)
Free Shipping in Spain (peninsula).
Our physical store is located at Calle Cavanilles 7, 28007 Madrid.
Secure SSL Purchase (+info)
Returns: 15 days.
Need any assistance? Contact us +34 915701682
Financing:

Cetelem
From 3 to 60 months
Calculate your fee
Conform (38 x 38 x 7,5 cm) - Ref: 01160004
Conform (38 x 43 x 7,5 cm) - Ref: 01160005
Conform (43 x 43 x 7,5 cm) - Ref: 01160006
Conform (38 x 38 x 10 cm) - Ref: 01160007
Conform (38 x 43 x 10 cm) - Ref: 01160008
Conform (43 x 43 x 10 cm) - Ref: 01160009
Cells natural rubber anti allergenic Sheath
Fire retardant pure cotton (98%) and elastane (2%)
Inner part lined with anti slip fabric
Maximum inflation pressure 20 - 30 mbar
Maximum weight supported 160 kg
* Data provided by the manufacturer.
Warranty: 2 years
10% VAT and transportation included
Free shipping for orders shipped to Peninsular Spain. Please contact us for orders shipped to the Spanish islands and to other countries.