Basic air air cell anti-decubitus cushion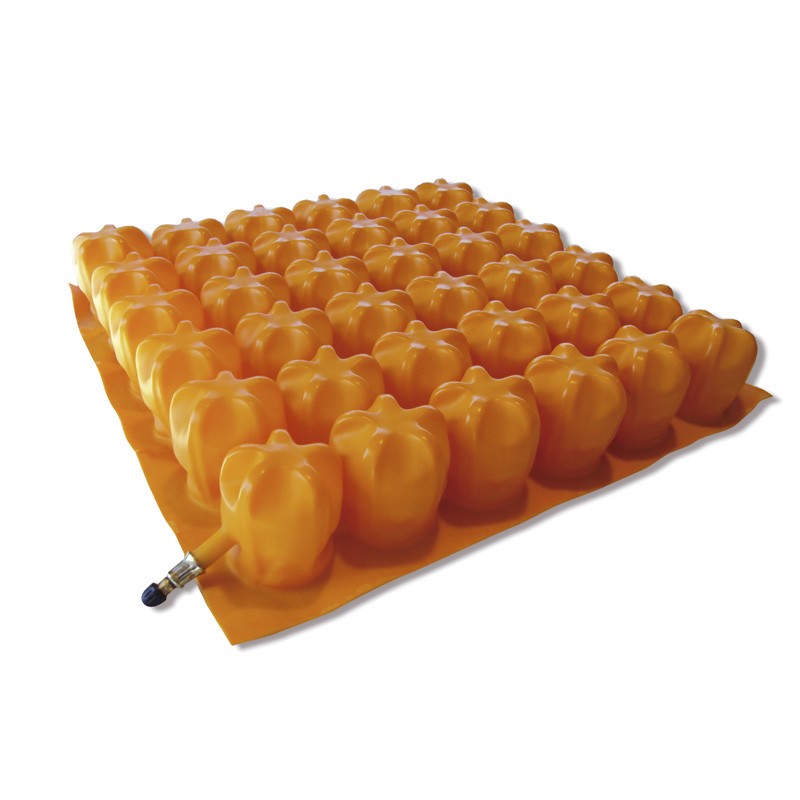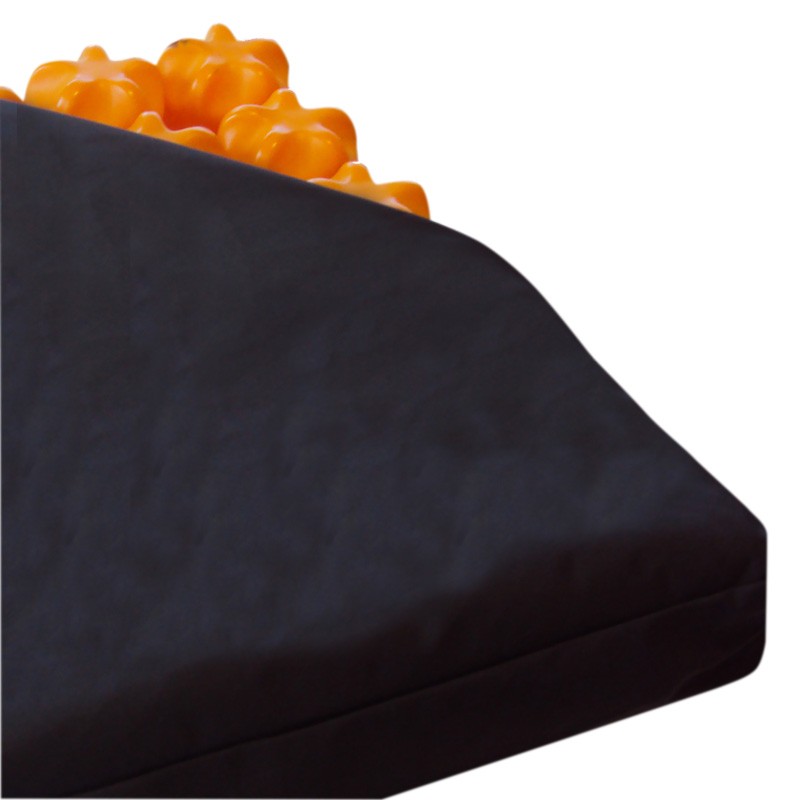 Basic air air cell anti-decubitus cushion
The Basic Air anti-bedsore cushion is recommended for people at high to very high risk of bedsores. Interconnected air cells relieve pressure and prevent ulcers.
Characteristics
Clinical studies have proven the effectiveness of Basic Air in preventing pressure ulcers. Specifically, this air cushion is indicated for all those who spend a lot of time sitting and do not change their position regularly.
The Basic Air offers instant pressure relief in the final area of ​​the back: coccyx, sacrum, insquiotibials ... It is so effective that it is recommended especially for people who have a high or very high risk of suffering from bedsores. The cushion is made up of interconnected cells that are inflated to the pressure we want. The contact surface expands and the pressure drops, so the blood from the blood vessels manages to reach the tissues, preventing ulcers. It is made of a material similar to neoprene, very resistant, elastic.
Available in square shape, we can choose between two measures: 40x40x7, which supports a maximum weight of up to 90kg or 43x43x7, supporting a weight of 110kg. Without a doubt, this anti-decubitus air cushion is the ideal complement for your wheelchair.
The therapeutic efficacy in preventing pressure ulcers of the BASIC AIR air cushion has been clinically proven. Flexible cells, connected to each other, which lower and better distribute the pressures and facilitate the circulation of blood in the capillaries. Made of Laxprene, a special neoprene-based formula to achieve a modern material that is especially elastic and resistant. Easy to clean and disinfect. The cushion can be inflated and deflated according to the weight of each person. Supplied with a polyurethane cover expressly designed to minimize friction (waterproof and breathable) and a pump to inflate it.
191,00€
(10% VAT included)
Free Shipping in Spain (peninsula).
Our physical store is located at Calle Cavanilles 7, 28007 Madrid.
Secure SSL Purchase (+info)
Returns: 15 days.
Need any assistance? Contact us +34 915701682
Financing:

Cetelem
From 3 to 60 months
Calculate your fee
MODEL C1-4040:
Measurements: 40 x 40 cm
Height: 7 cm
User Weight: 90 kg
MODEL C1-4040:
Measurements: 43 x 43 cm
Height: 7 cm
User Weight: 110 kg
* Data provided by the manufacturer.
Warranty: 2 years
10% VAT and transport included
Free shipping for orders sent to peninsular Spain. Contact us for orders shipped to the Spanish islands and other countries.