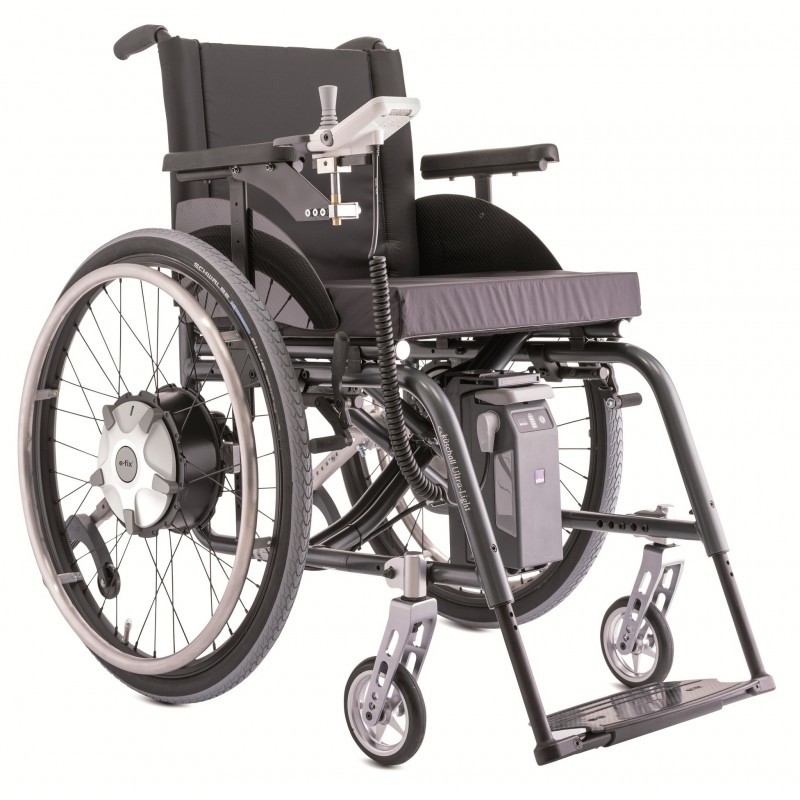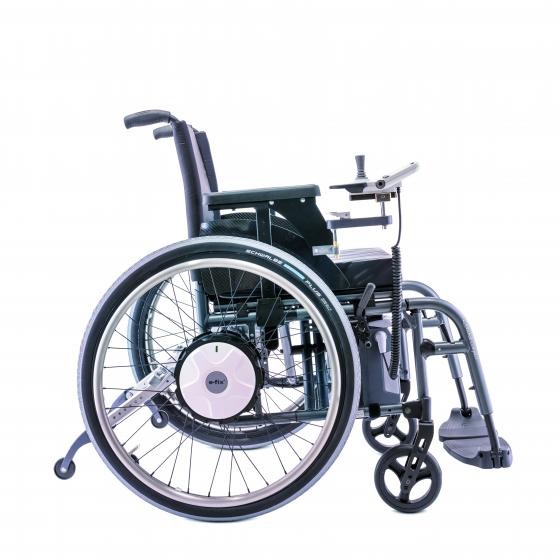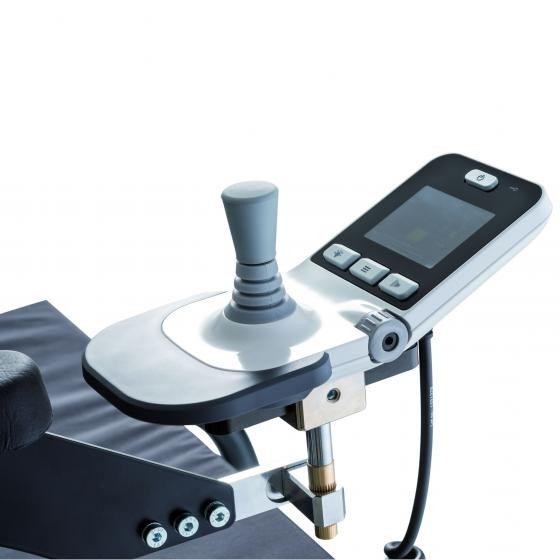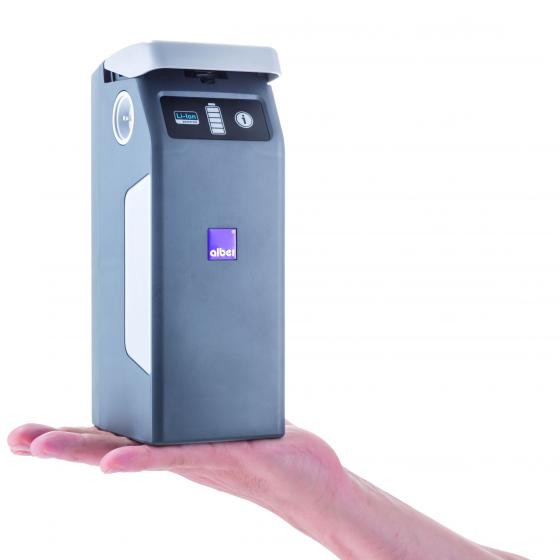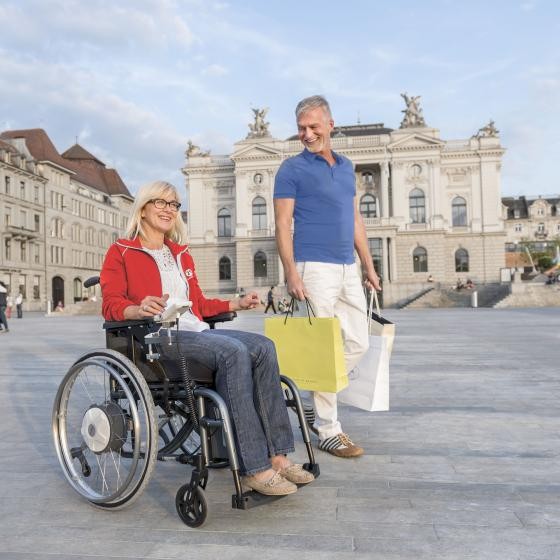 Invacare Alber e-fix
Invacare Alber e-fix has been designed to combine the advantages of an electronic chair and a manual chair for both indoor and outdoor use. Any user of the manual chair will benefit from its unique "two in one" mobility concept. Its small and practical components can be disassembled in a few moments and easily transported anywhere. The motors built into the wheels are discreet and quiet. They make Invacare Alber e-fix the ideal mobile and active device for everyday life.
Maximum transportability
Invacare Alber e-fix components are very light and small. The drive wheels, battery box and control unit can be removed in seconds thanks to the patented quick-release axle. Invacare Alber e-fix fits even in the boot of small cars giving maximum freedom to its user.
Great maneuverability
The great turning capacity provided by the e-fix makes it an ideal mobile device both indoors and outdoors. The programmable control allows special adaptations depending on the user"s needs. The high efficiency of the motors provides great autonomy even if the batteries are light and small. The drive wheels can be easily disconnected to go into manual mode.
Adaptable to most manual chairs 
Invacare Alber e-fix components can be adapted to most manual chairs. Pediatric chairs, light or comfort chairs can now enjoy the flexibility of combining an electronic chair with a manual one. In addition, the user always has the possibility to switch between the e-fix and the original wheels of his chair, if he wants to return to a completely manual device. The new 2.4 "TFT color display on the remote provides clear, easy-to-understand information such as battery status, speed, odometer, date and time.
App Mobility and Pack Mobility Plus for E-Fix
Smartphones have become indispensable devices as a communication and organization tool in our modern society. Therefore, it stands to reason that Alber offers a connection between the E-Fix and your Android mobile. You only have to download the free App Mobility Plus application in the Google Play Store from your Android mobile to have access at any time to the different services. The free version will allow you to view on your Smartphone screen: instantaneous speed, battery status, remaining autonomy, selected driving mode (Tour, Eco, Sport), Memorizing a route. With the paid version (Pack Mobility Plus) you can access different functions: speed up to 8 km/h, route log, battery level, integrated navigation system, incoming call log and SM. Blue Drive remote control to control the chair using the phone as a remote control.
See more features of the Invacare Alber e-fix in the following VIDEO.
5.950,00€
(21% VAT included)
Free Shipping in Spain (peninsula).
Our physical store is located at Calle Cavanilles 7, 28007 Madrid.
Secure SSL Purchase (+info)
Returns: 15 days.
Need any assistance? Contact us +34 915701682
Financing:

Cetelem
From 3 to 60 months
Calculate your fee
Alber e-fix E35:
+ Autonomy: 16 km standard, 22 km optional
+ Maximum slope: 20%
+ Total weight: 18.9 Kg
+ Maximum user weight: 120 Kg
+ Batteries: 6Ah standard, 7.5Ah optional. 2x110 W
+ Battery weight: 2 kg
Alber e-fix E36:
+ Autonomy: 20 km standard, 14 km optional
+ Maximum slope: 15%
+ Total weight: 19.3 Kg
+ Maximum user weight: 160 Kg
+ Batteries: 7.5Ah standard, 6Ah optional. 2x150 W
+ Battery weight: 2Kg
*Data provided by the manufacturer.
Warranty: 2 years and 6 month on the battery
21% VAT and transportation included
Free shipping for orders shipped to Peninsular Spain. Please contact us for orders shipped to the Spanish islands and to other countries.