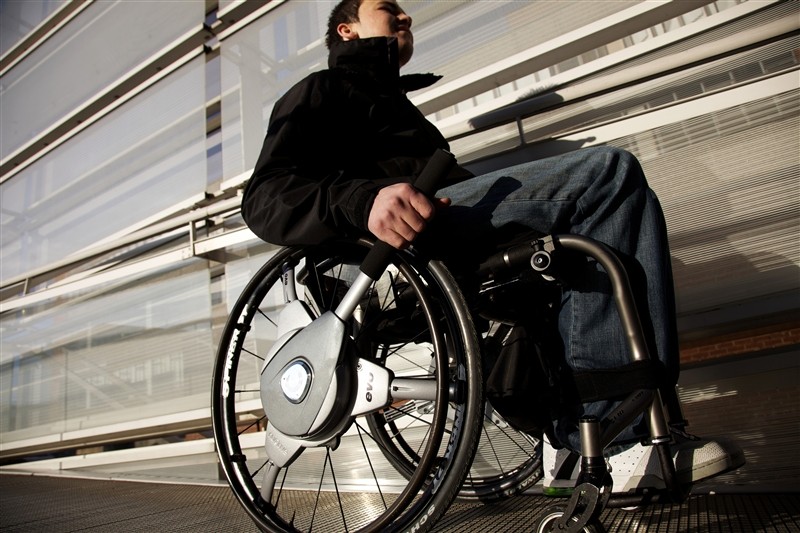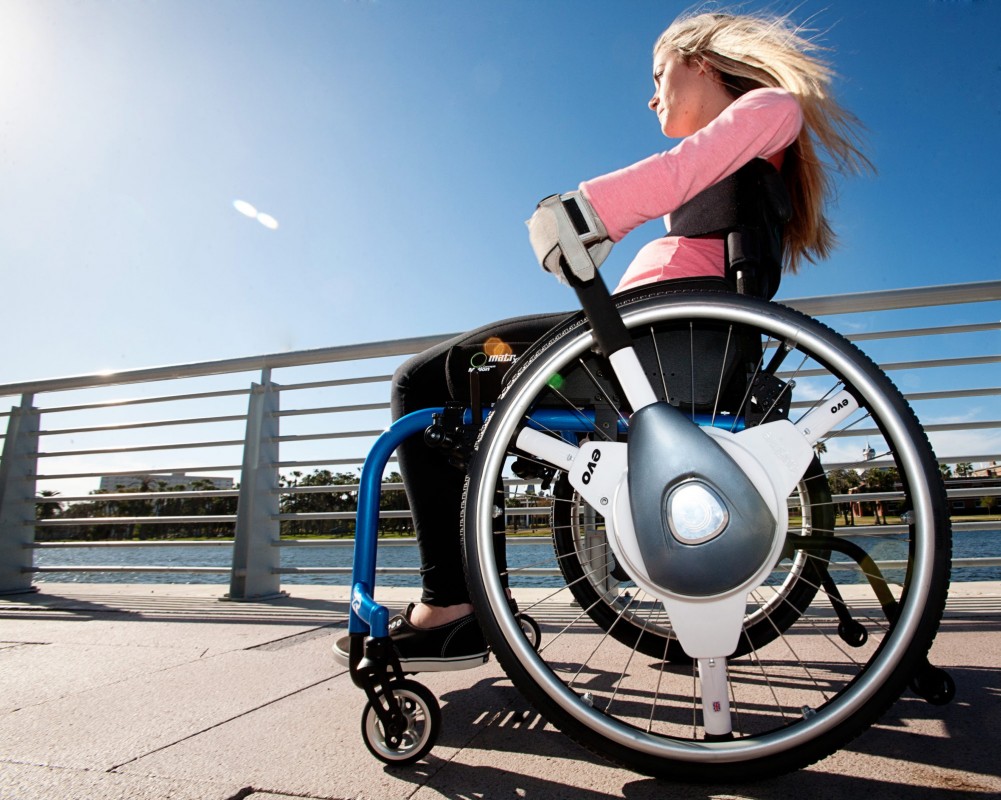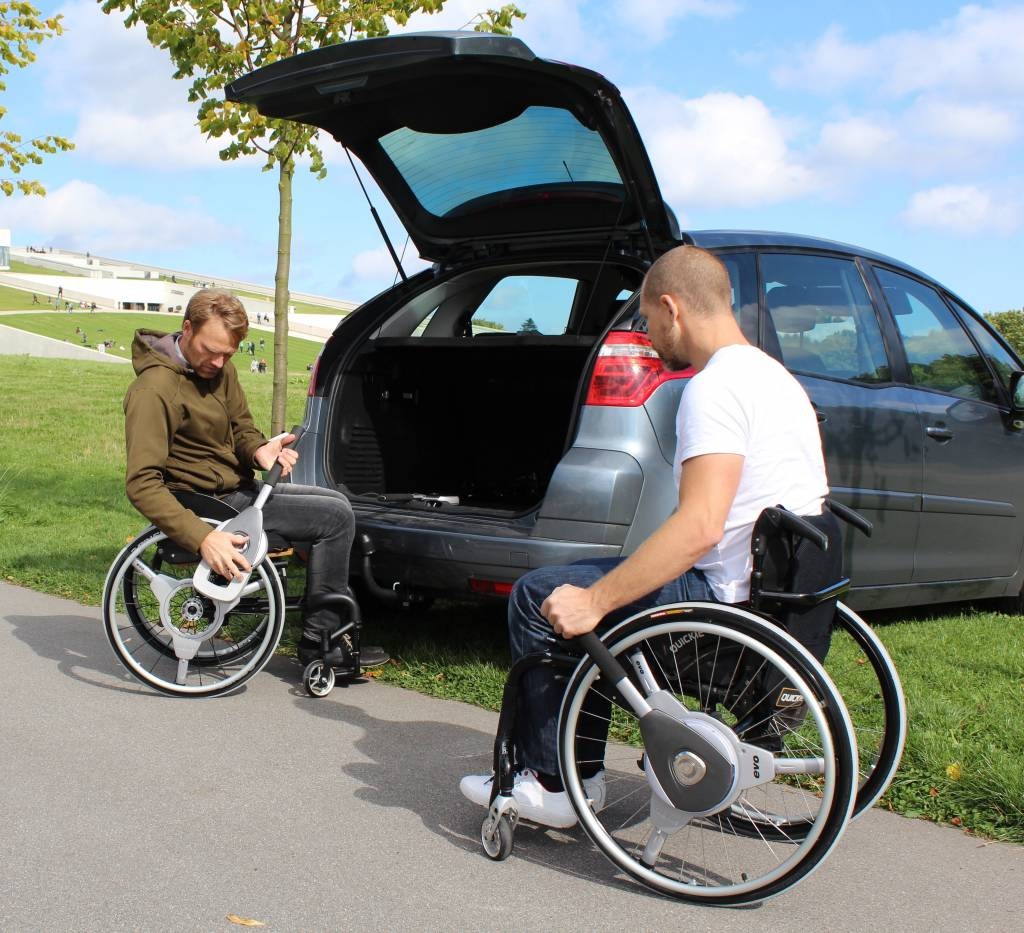 NuDrive Air
Instant Wheelchair Self-Propulsion
NuDrive Air is a unique lever activated drive and braking system, enabling forwards drive, braking, turning and reverse. All without touching the wheels.
NuDrive Air is the innovative new lever-drive propulsion accessory for manual wheelchairs, providing more mobility and improving physical well-being. With NuDrive you don't need to propel your chair by gripping the wheel rims by hand; instead, you can propel yourself forwards, backwards, manoeuvre and brake, simply by pushing the levers. NuDrive consists of two Drive Units and two Wheel Adaptors.
The Wheel Adapters fit in seconds to any wheel without altering any of the wheel configurations. Once fitted, these allow the Drive Units to be attached and detached in an instant to suit your lifestyle. Push your boundaries in ascent with the 2:1 mechanical advantage NuDrive Air delivers 50% more power to the wheels for improved performance on inclines and those everyday situations that demand extra push. Enjoy the wind in your hair. Benefit from greater control on declines and in the wet with NuDrives inbuilt braking system, built exclusively by leading US mountain bike brake manufacturer Kool Stop.
Once in place, the lightweight design adds no width and can be left unobtrusively positioned on the wheel also allowing unhindered removal of the wheels for transport. When you want to use NuDrive, the Drive Units can simply be clicked into place and then removed when finished.
How it works
To propel the chair, first put NuDrive into the "drive mode" with an effortless outward flick of the levers. Once in "drive mode" you can propel yourself forwards simply by pushing the levers. To brake and steer, pull the levers inward, towards the body. NuDrive's intuitive braking system also makes reversing easy: first return to "neutral mode" with another outward flick of the levers, and then using the product brakes, grip and move the wheels in the desired direction.
Lever Drive Clinical Benefits
- Prevention and therapy of shoulder injury
- Prevention and therapy of carpal tunnel syndrome
- Improvement of optimal postural alignment
- Improved braking
- Hand protection
Therapeutic Intervention
NuDrive can be effectively used for therapy to develope:
- Strength
- Range of motion
- Symmetry
If you wish to watch a video about the NuDrive Air, please click HERE
2.299,00€
(21% VAT included)
Free Shipping in Spain (peninsula).
Our physical store is located at Calle Cavanilles 7, 28007 Madrid.
Secure SSL Purchase (+info)
Returns: 15 days.
Need any assistance? Contact us +34 915701682
Financing:

Cetelem
From 3 to 60 months
Calculate your fee
2 Colour Options
4 Size Options
Weight 1.5kg each (3.2lbs)
SnapLock technology for instant fitting
Quick-Release
Comfy Touch handle & Range of Hand-Straps for low dexterity propulsion
Max User Weight 300lbs / 21 Stone / 136kg
* Data provided by the manufacturer.
 Warranty: 2 years
21% VAT and transportation included
Free shipping for orders shipped to Peninsular Spain. Please contact us for orders shipped to the Spanish islands and to other countries.