Quickie Tango Powered Wheelchair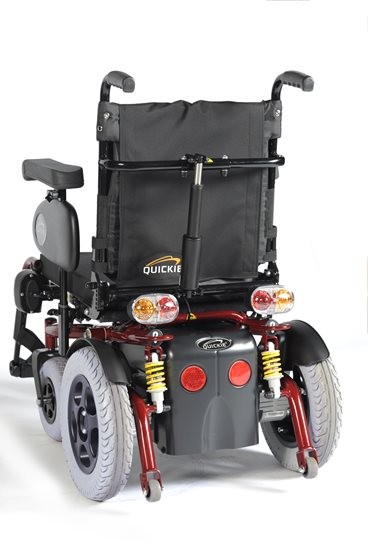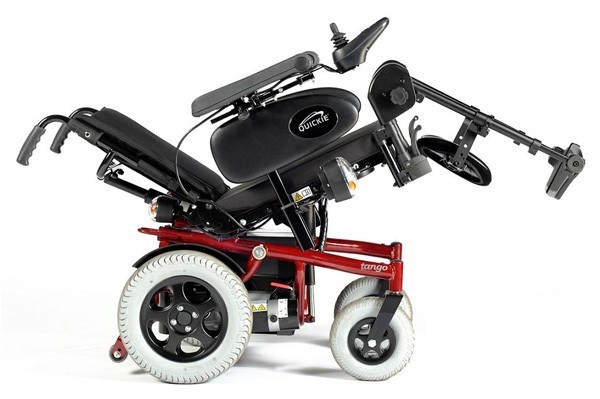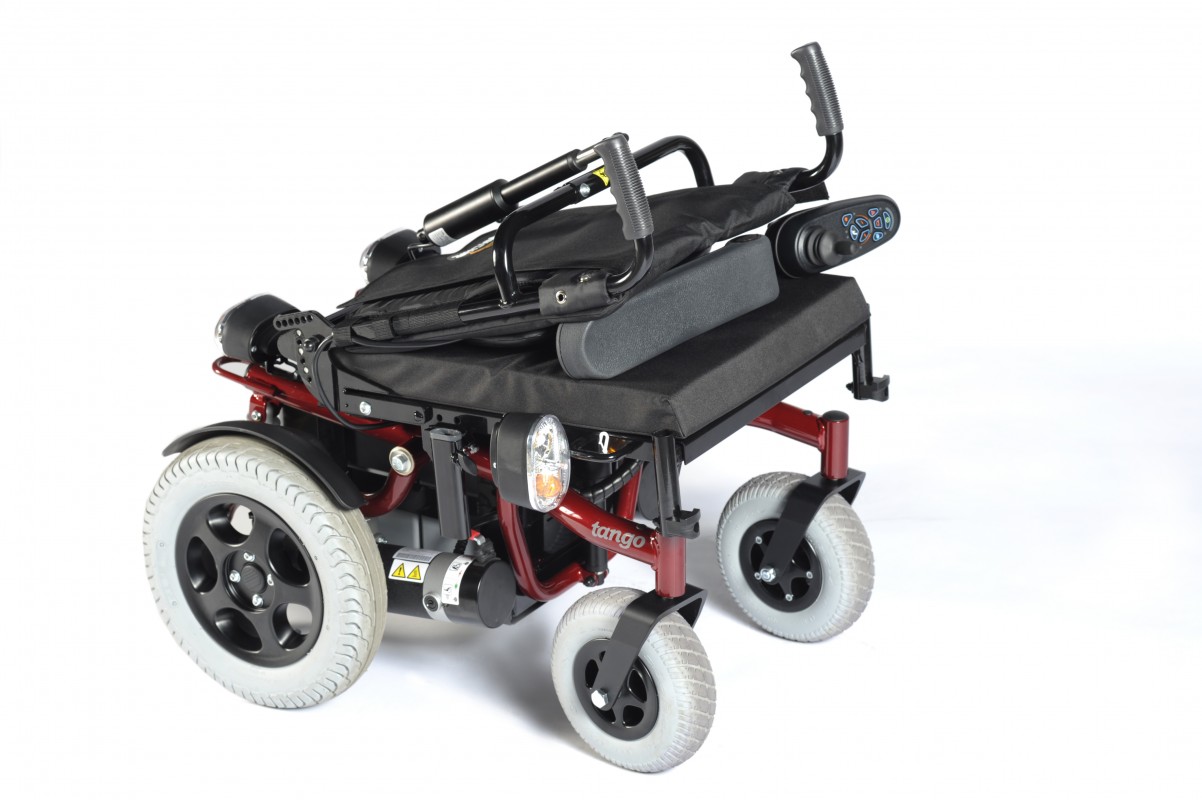 QUICKIE TANGO
Quickie Tango Powered Wheelchair is the complete, flexible and cost-effective indoor/outdoor solution.
The QUICKIE Tango has been specifically made for those who need an efficient, affordable power wheelchair - but with a little bit extra. Compact, sleek and minimalist - Tango offers style, performance and function without any compromise on quality.
Indoors or out, performance is ensured with articulating drive wheel suspension, high torque motors, 17" seat height and narrow 58cm width. With powered tilt-in-space as standard, a comfortable seating position and pressure redistribution can be achieved quickly and easily.
Features
Adjustable Seating
The Tango features a fully adjustable seating system. The 17" seat can be adjusted outwards (to 19.5") or inwards (to 15"). The backrest height can be adjusted from 18" to 20" and also the back angle (from -3 to 16 degrees).
Optional Comfort Seating
The optional Pro Comfort seating system is slightly contoured for mild positioning and padded for extra comfort. It also features an easy clean wipe down cover, reducing every-day maintenance.
Articulating Suspension
The Tango features a new generation of articulating drive wheel suspension that not only ensures traction over rough or uneven ground, but also a smoother, more comfortable ride compared to many other rear wheel drive powered wheelchairs.
Range of Options: In addition to its standard features, the Tango offers a range of options including a manual or powered reclining back, manual elevating legrests, choice of wheel size, lights and indicators and a kerb climber - all of which can be easily retro-fitted in minutes. Flexibility, adaptability and efficiency - that"s what Tango is all about.
Contact us for price information
Free Shipping in Spain (peninsula).
Our physical store is located at Calle Cavanilles 7, 28007 Madrid.
Secure SSL Purchase (+info)
Returns: 15 days.
Need any assistance? Contact us +34 915701682
Financing:

Cetelem
From 3 to 60 months
Calculate your fee
Seat Width: 40 - 50 cm*
Seat Height: 43 cm
Seat Depth: 42.5 / 45 / 47.5 / 50 cm
Backrest Height: 45 / 47.5 / 50 cm*
Armrest Height: 27 - 35.5 cm
Overall Width: 60 cm with 14° wheels (58cm with 12° wheels)
Overall Length: 110 cm
Frame: Rigid
Speed: 6 kph
Battery Size: 40 / 50 Ah
Max. Range: 25 km (50 Ah batt.)
Seat Tilt: Mechanical: 0? - 9?
Back Recline: Mechanical: -3º - 30º; Powered: 0° - 9°
Turning Radius: 90 cm
Max. Safe Slope: 10°
Max Kerb Climb: up to 10 cm (with kerb climber)
Electronics: VR2 controller
Min. Wheelchair Weight: 100 kg (with 50 Ah batt)
Max. User Weight: 140 kg
Colours: Red, blue and silver
* Data provided by the manufacturer.
Warranty: 2 years and 6 month on the battery
10% VAT and transportation included
Free shipping for orders shipped to Peninsular Spain. Please contact us for orders shipped to the Spanish islands and to other countries.
Reduced VAT rate (4%) will be applied to customer provided 33% disability certificate 33% (or higher degree)