Roll Over Evacuation Chair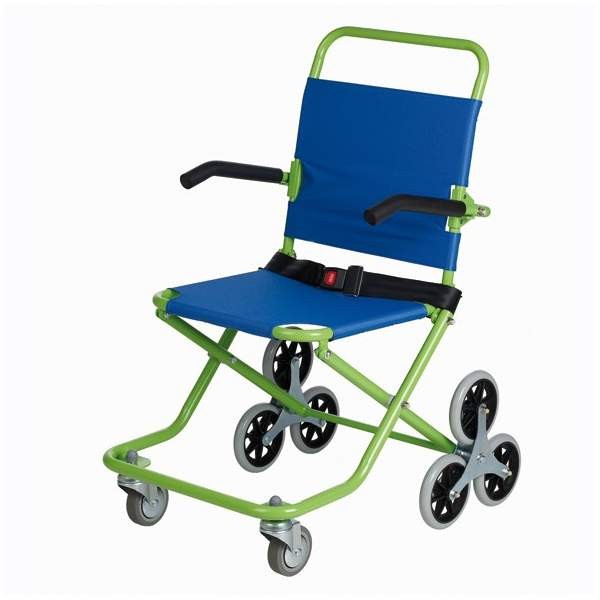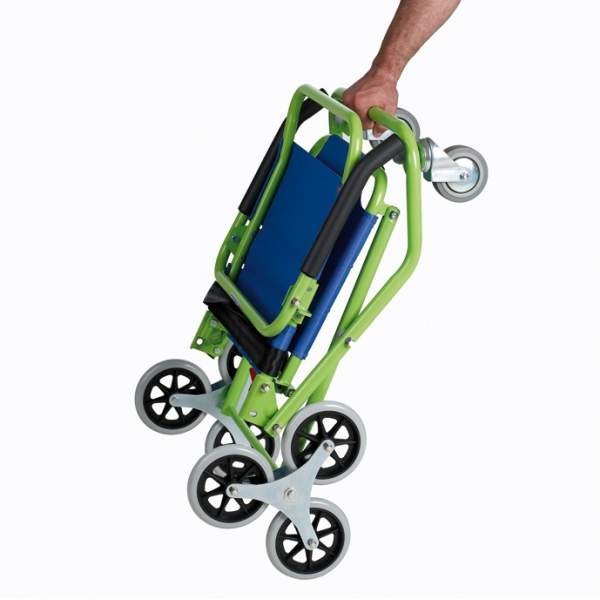 Roll Over Evacuation Chair
Roll Over Evacuation Chair is a wheelchair to evacuate people in case of emergency or when there is need to move people along narrow or inaccessible places, such as floor without elevator.
The Roll Over Evacuation Chair facilitates transfers and especially when curbs or steps, the chair is equipped with rear wheels and rotating triple.
For security it must be attended at all times by two people. The arms are lowered simultaneously.
The Roll Over Evacuation Chair is a universal evacuation solution for smooth stairway descent during an emergency. Single user operation ensures no heavy lifting or manual handling is required during emergency evacuation procedures. In the event of an emergency such as an earthquake or a fire, elevators should not be used in multi-storey buildings, therefore people with a disability or who are injured may become trapped. Our evacuation chair is the perfect solution; it is a light weight and easy to use device which glides effortlessly down stairways to assist with the quick and safe removal of people who are mobility impaired in the event of an emergency evacuation.
This evacuation chair is wall mounted and folds away discreetly making it the perfect solution to ensure your business is compliant with the latest health & safety and fire safety regulations. Supplied with belt.
Discover more about the Roll Over Evacuation Chair in the following Link
299,00€
(21% VAT included)
Free Shipping in Spain (peninsula).
Our physical store is located at Calle Cavanilles 7, 28007 Madrid.
Secure SSL Purchase (+info)
Returns: 15 days.
Need any assistance? Contact us +34 915701682
Financing:

Cetelem
From 3 to 60 months
Calculate your fee
Weight: 13,5 Kg
Max user Weight: 100 kg
Wide seat 44cm
Seat bottom 43 cm
High seat-floor 47.5 cm
High back 33.5 cm
Overall width 58 cm
Total depth 77 cm
Total height 96.5 cm
*Data provided by the manufacturer
Warranty: 2 years
21% VAT and transportation included
Free shipping for orders shipped to Peninsular Spain. Please contact us for orders shipped to the Spanish islands and to other countries.