WHILL Model F, the perfect power chair to travel
WHILL Model F, the perfect power chair to travel
The WHILL Model F is the perfect lightweight folding power chair to travel. Weighs 58.9 lbs and has a maximum weight capacity of up to 250 lbs.
WHILL MODEL F FEATURES
The frame folds in seconds.
30.7" turning radius
Range up to 12.4 miles on a full charge
I weigh only 58.9 pounds. with battery and 52.9 lbs. without battery
Safely climb up to 10° incline
5 color options
WHILL MODEL F KEY SPECIFICATIONS
Autonomy: 12.40 miles
Top speed: 3.70mph
Heaviest piece: 58.9 lbs.
Turning radius: 30.00"
Weight Capacity: 250 lbs.
Weight: 58.9 lbs.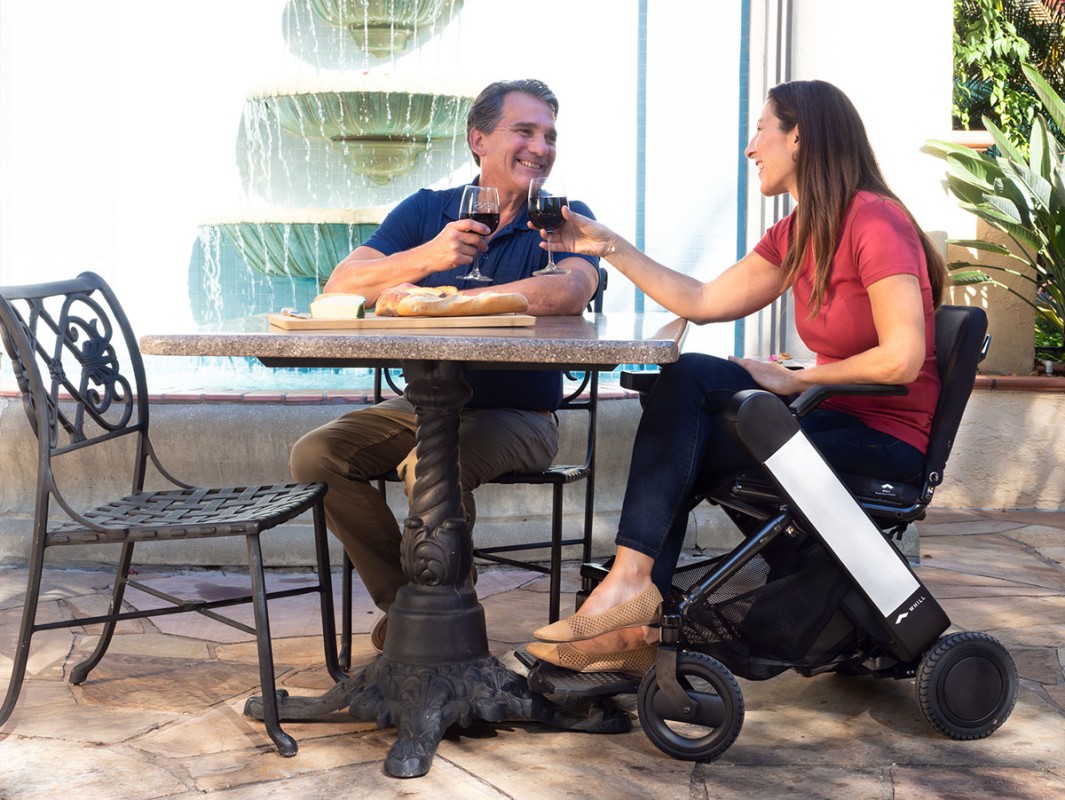 WHILL Model F was named a CES 2022 Best of Innovation winner. It's easy to see why with its groundbreaking technology and design.
WHILL Model F is a folding electric wheelchair that is designed to be used by anyone, including active seniors and people with mobility problems who have difficulty walking. It is lightweight and weighs only 58.9 lbs. with one battery and 52.9 lbs. without the battery.
With the Model F power chair, it's now easy to charge in cars and convenient when traveling by plane, as it's also approved for air travel, providing a seamless travel experience for those who want to get out and explore.
The WHILL smartphone app allows you to drive and lock Model F remotely, as well as check device information such as total mileage and battery level.
FOLDABLE DESIGN
Easily transport WHILL Model F on buses, trains and planes, or in the trunk of a car or taxi.
When not in use, Model F can be conveniently stored in a closet or in a secluded corner of the room.
LIGHT
Weighing only 52.9 lbs. without the battery, the WHILL Model F is one of the lightest power chairs on the market today.
MANEUVERABLE
The Model F is easy to operate and can make tight turns in tight indoor spaces.
SAFETY AND COMFORT
WHILL Model F comes packed with features, including a remote lockout, swappable controller, and adjustable top speed for added convenience and safety.
CONNECTED
The WHILL app allows you to check key device information and drive Model F remotely.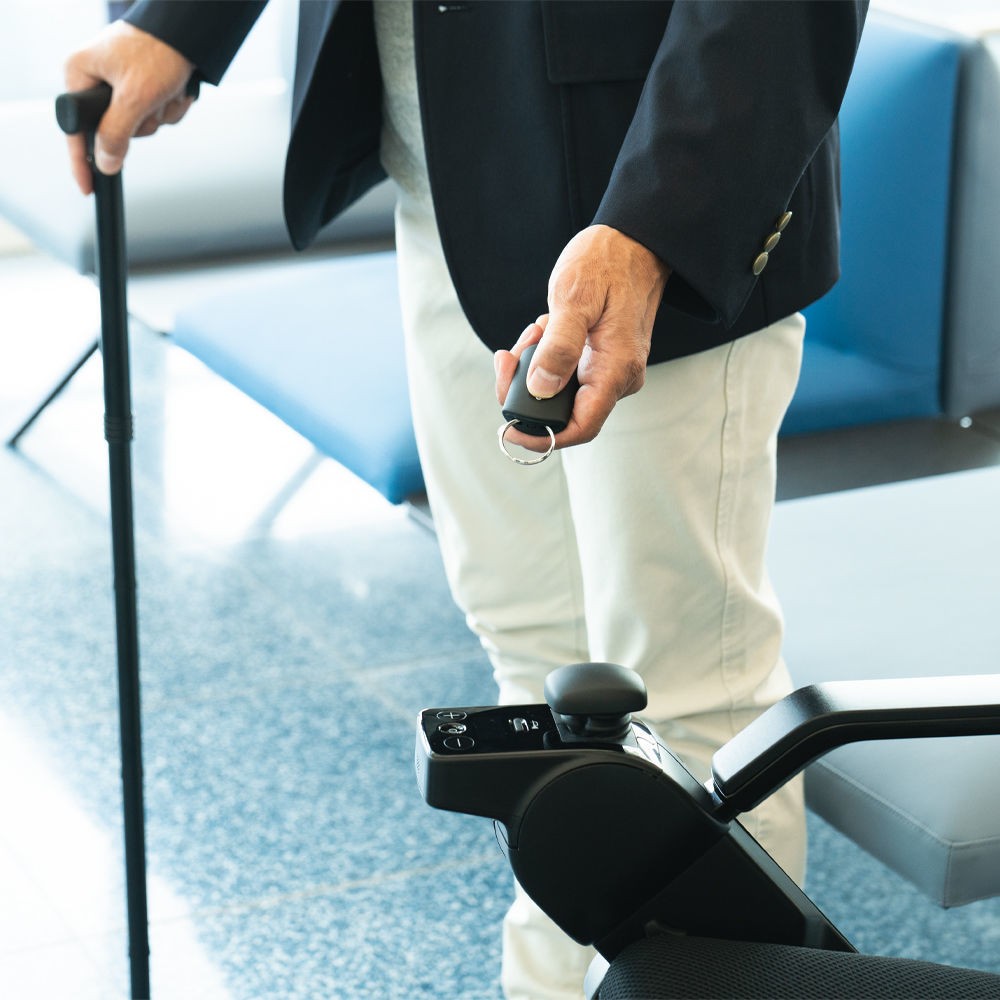 SPECIFICATIONS
See the specifications of the WHILL Model F below:
Autonomy: 12.40 miles
Top speed: 3.70mph
Disassemble: No
Heaviest piece: 58.9 lbs.
Turning radius: 30.00"
Ground clearance: 1.40"
Maximum tilt degree: 10º
Folding: Yes
Armrest options: adjustable width
Legrest Options: Footrest
Power chair seat width: 18"
Seat depths: 18"
Seat height: 18" to 18"
Overall Width: 22.00"
Overall Length: 37.00"
Joystick Options: Right
Left
Battery type: lithium ion (25.3V 10Ah)
Batteries Included: Yes
Battery Charger Type: On Board
Battery Pack Weight: 6.00 lbs.
Weight Without Batteries: 52.00 lbs.
Suspension: Yes
Handles thresholds of 2" or more: No
Seat width ranges: 18" - 19"
Do you like to feel free on a folding Power Chair like the WHILL MODEL F, where you don't have to worry about design, space or your own weight? We are waiting for you in Madrid Accessible. You can contact us by phone +34915701682 or by email at tienda@accessiblemadrid.com
Looking forward to meeting you soon!