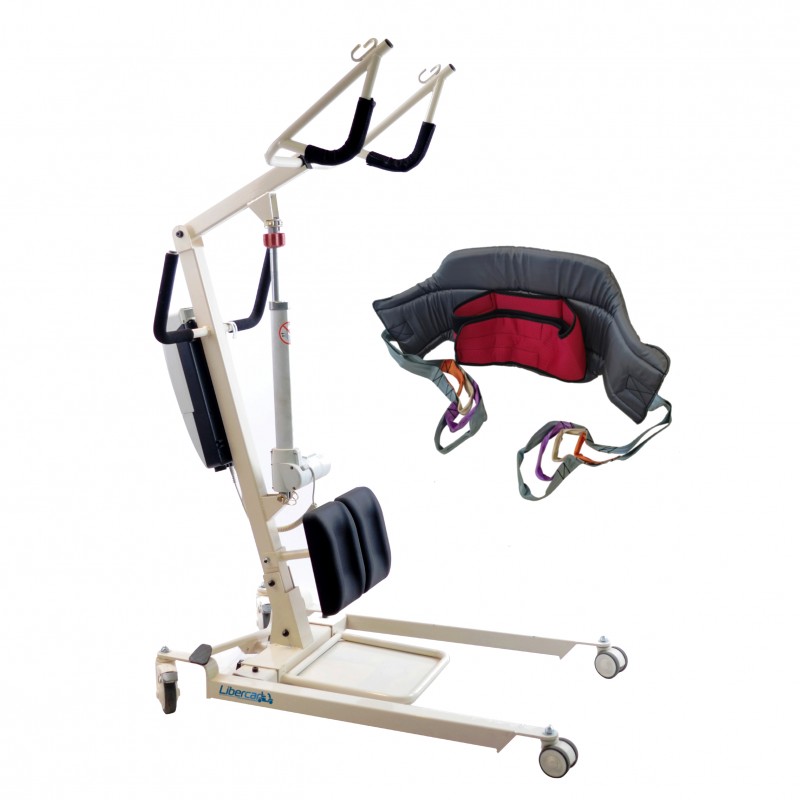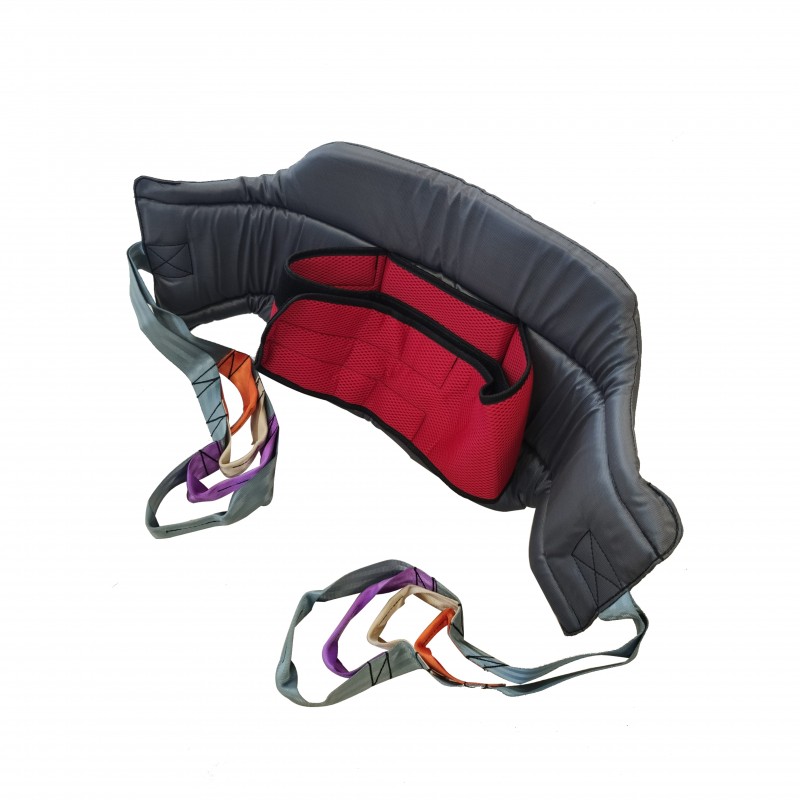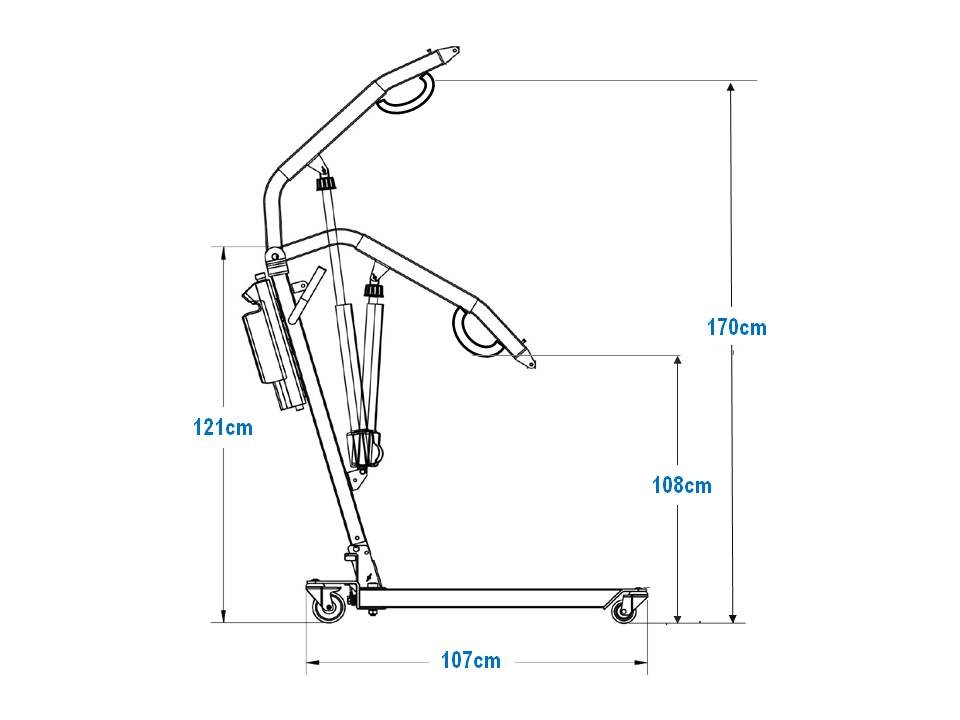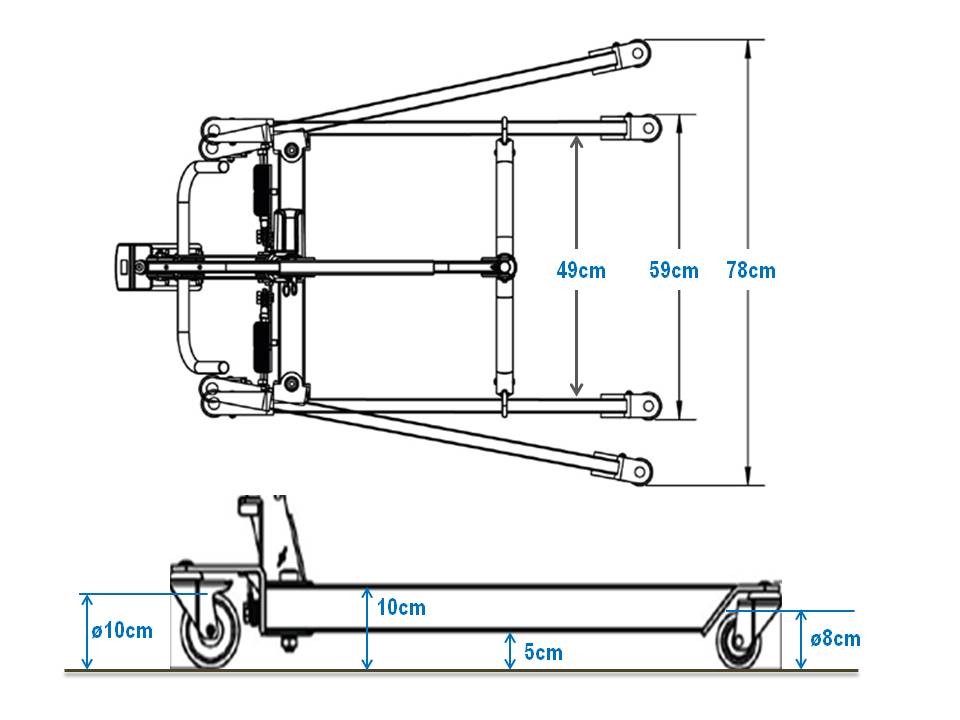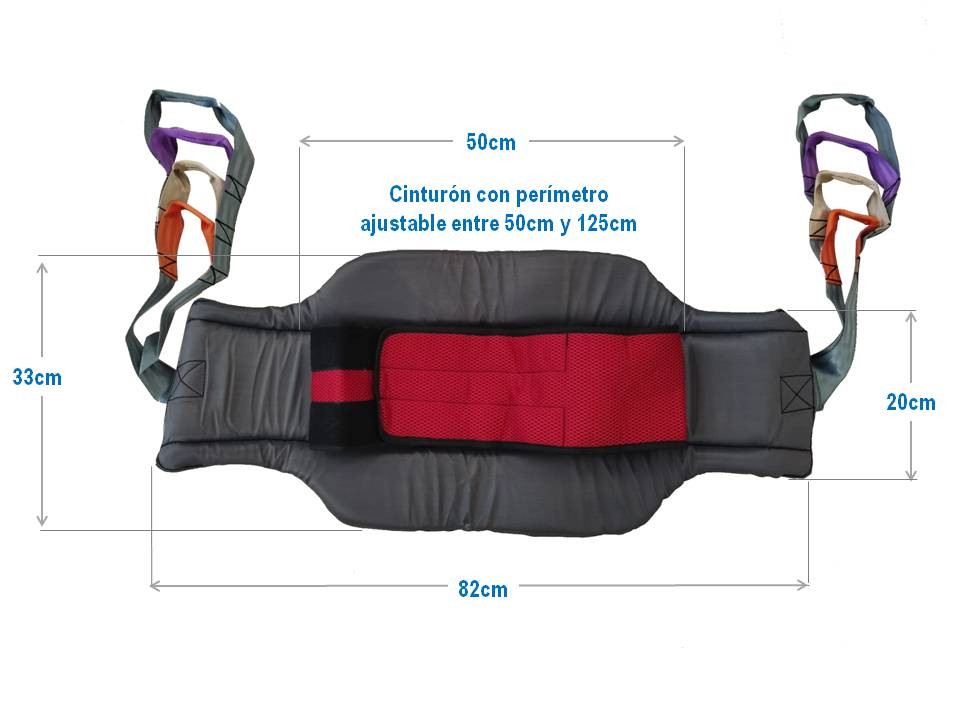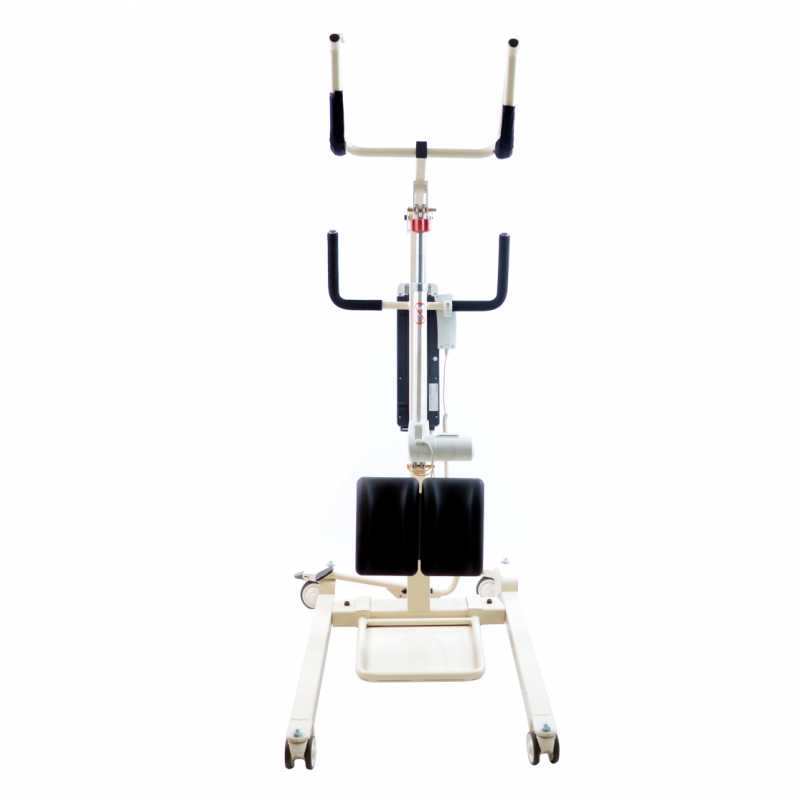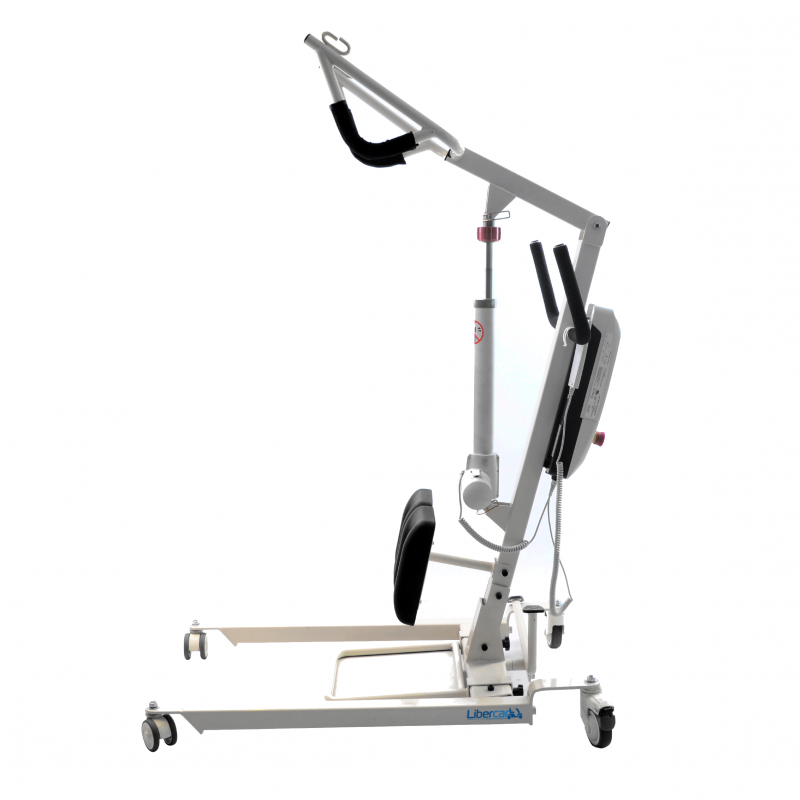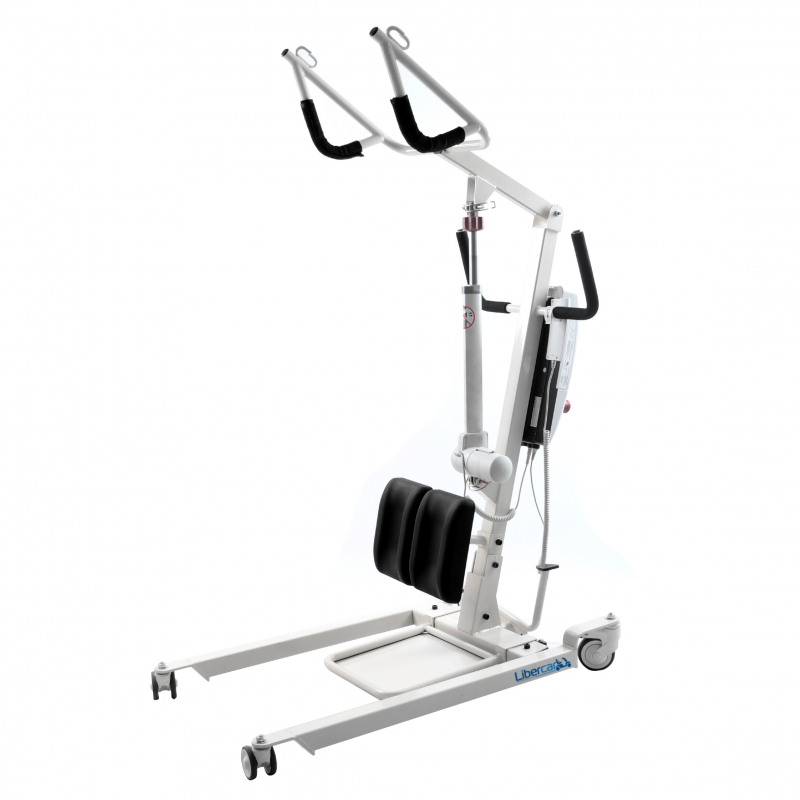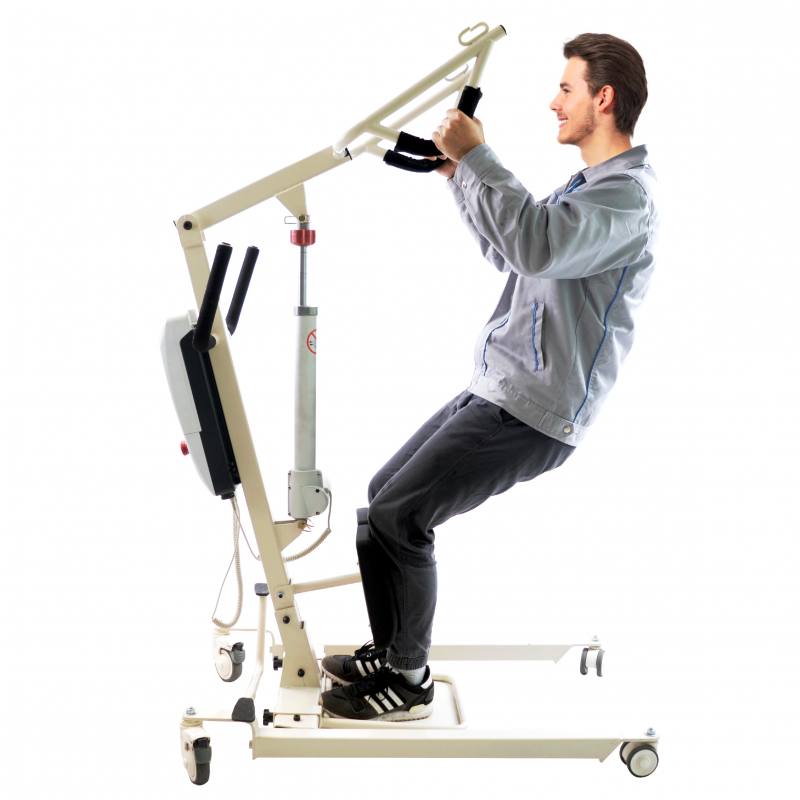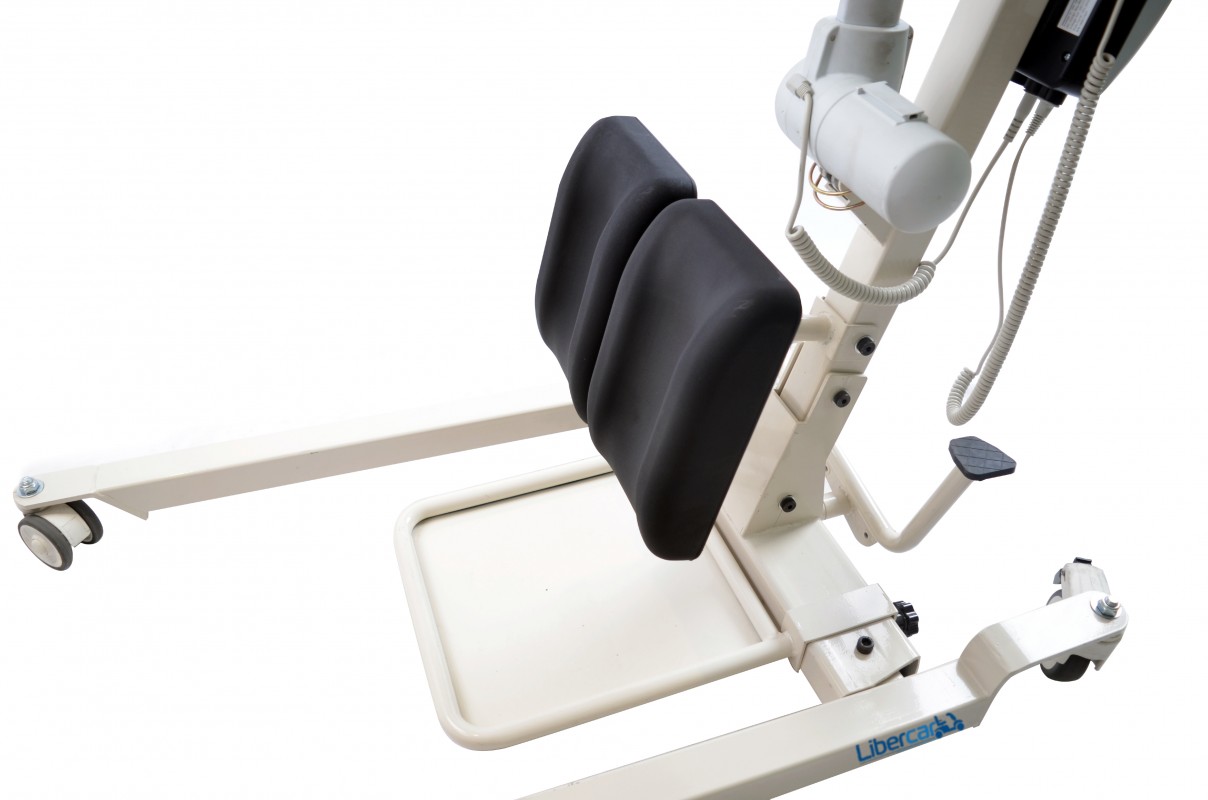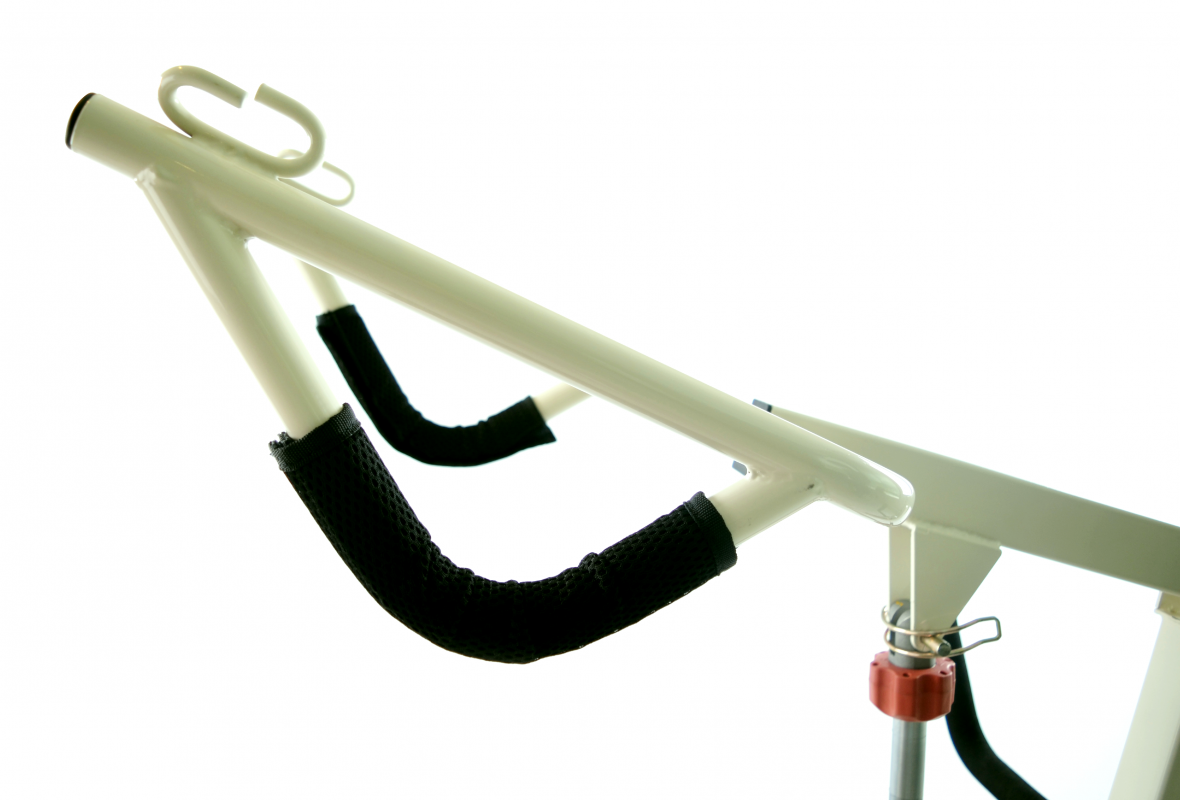 Libercar Vulcan Up
The Libercar Vulcan Up (formerly Libercar Fortia Up) is an electric lifting aid to support standing that will allow you to incorporate the user from the bed, sofa, wheelchair ... and carry out transfers between the room, bathroom, living room ... facilitating cleaning and rest tasks, while It helps to reinforce the residual mobility of the patient. Thanks to its compact dimensions, it will be able to maneuver in confined spaces, making this crane the ideal model both for use in homes and in hospitals or residences.
The Libercar Vulcan Up standing hoist incorporates a comfortable, high-quality padded harness for greater patient comfort and is equipped with a simple and intuitive electrical system with remote control for easy operation.
Robust and highly stable, it has an emergency stop button and a manual lowering system in the event of a power failure for total user and caregiver safety.
High Performance
It has an 8,000N motor with a speed of 7mm / s, remote control, digital load indicator, padded leg rest and breathable handles, pedal-operated leg opening system for greater comfort for the caregiver and 10cm rear wheels with brake.
Compact and Maneuverable
Very compact and maneuverable, removable into 2 parts to facilitate transport and storage. Length 107cm - Width 59cm - Leg opening 78cm. Detachable in 2 parts - Heaviest piece weight only 16kg. Quick folding system without the need for tools. Easy to maneuver, transport and store.
High quality harness included:
Padded sling with lumbar reinforcement and breathable fabric. Safety belt with adjustable perimeter from 50cm to 125cm. 4 anchor points to accommodate the size of the patient. High comfort harness that helps prevent discomfort and bedsores.
Robusted and Reliability:
Made of high-strength steel. Maximum user weight 150kg. Equipped with the best safety measures: emergency stop button and manual emergency lowering system
It includes a high quality sling with lumbar reinforcement and breathable fabric with a safety belt with an adjustable perimeter from 50 to 125cm and four anchor points to accommodate the size of the patient.
850,00€
(10% VAT included)
Free Shipping in Spain (peninsula).
Our physical store is located at Calle Cavanilles 7, 28007 Madrid.
Secure SSL Purchase (+info)
Returns: 15 days.
Need any assistance? Contact us +34 915701682
Financing:

Cetelem
From 3 to 60 months
Calculate your fee
Motor: 8000 N
Speed: 7mm / s
Maximum user weight: 150 kg
High quality and padded harness: YES
Remote control: YES
Digital load indicator: YES
Emergency stop button: YES
Emergency lowering system: YES
Detachable (base + arm + controller): YES
Foldable: YES
Length: 107cm
Closed legs outer width: 59 cm
Handles minimum height: 108 cm
Handles maximum height: 170 cm
Inner leg width: 49 cm
Outer leg openings: 78 cm
Lower legs height: 5 cm
Upper legs height: 10 cm
Rear wheels diameter with brake: 10 cm
Front wheels diameter: 8 cm
Pedal leg opening system: YES
Lifting range: 62 cm
Padded legrest: YES
Padded grab handles: YES
Hoist weight (base + arm + controller): 36 kg
Controller box weight: 4 kg
Base weight: 16 kg
Arm weight: 16 kg
CE certificate for medical device: CE 2017/745
ISO9001 and ISO13485 standards: YES
* Data provided by the manufacturer.
Warranty: 2 years and 6 months on the batteries
10% VAT and transport included
Free shipping for orders sent to mainland Spain. Contact us for orders shipped to the Spanish islands and other countries.