Powerlift Up 1 standing hoist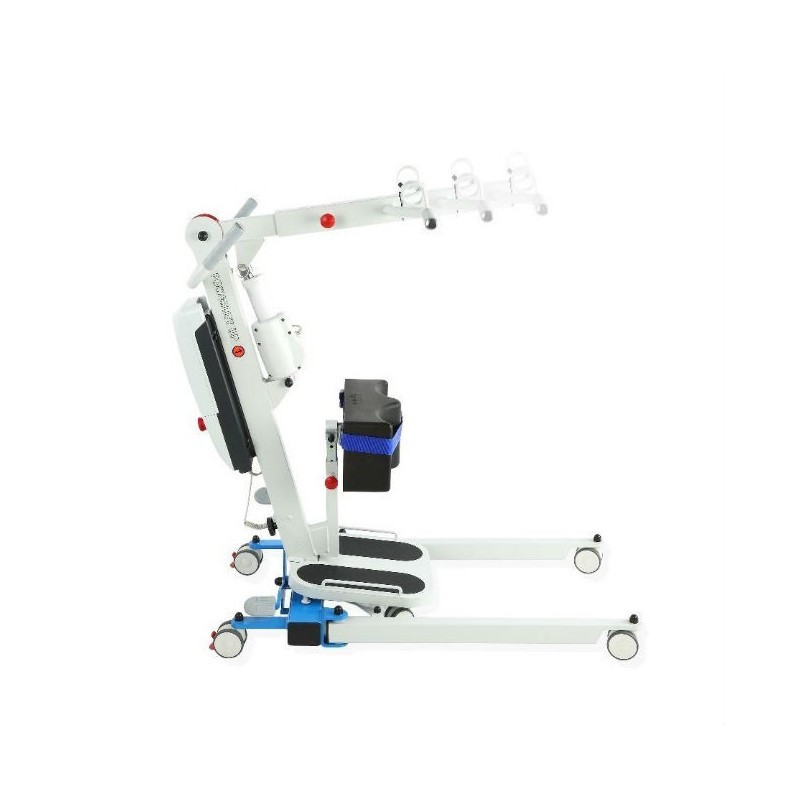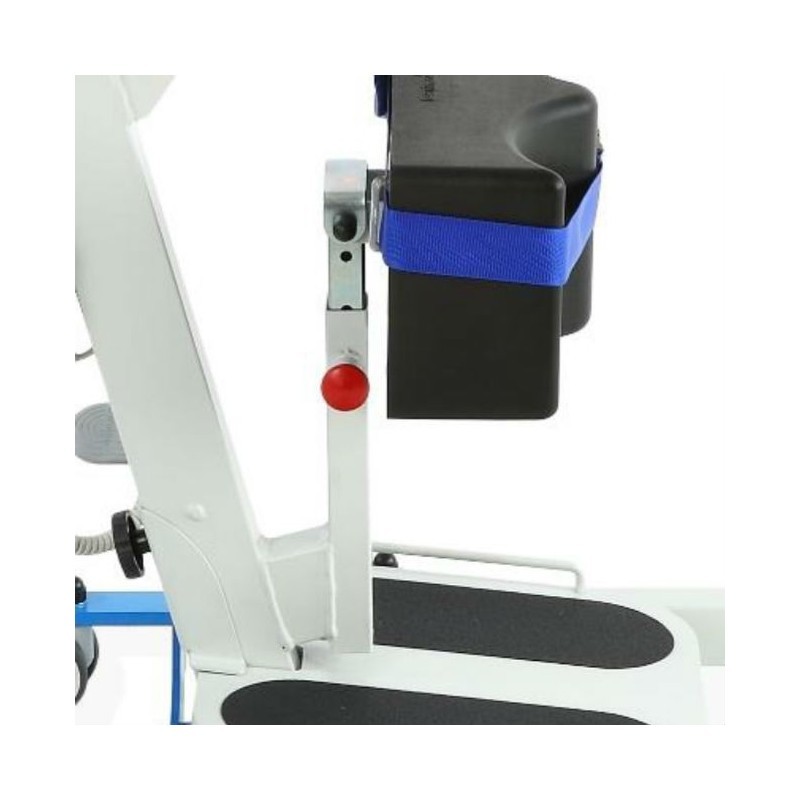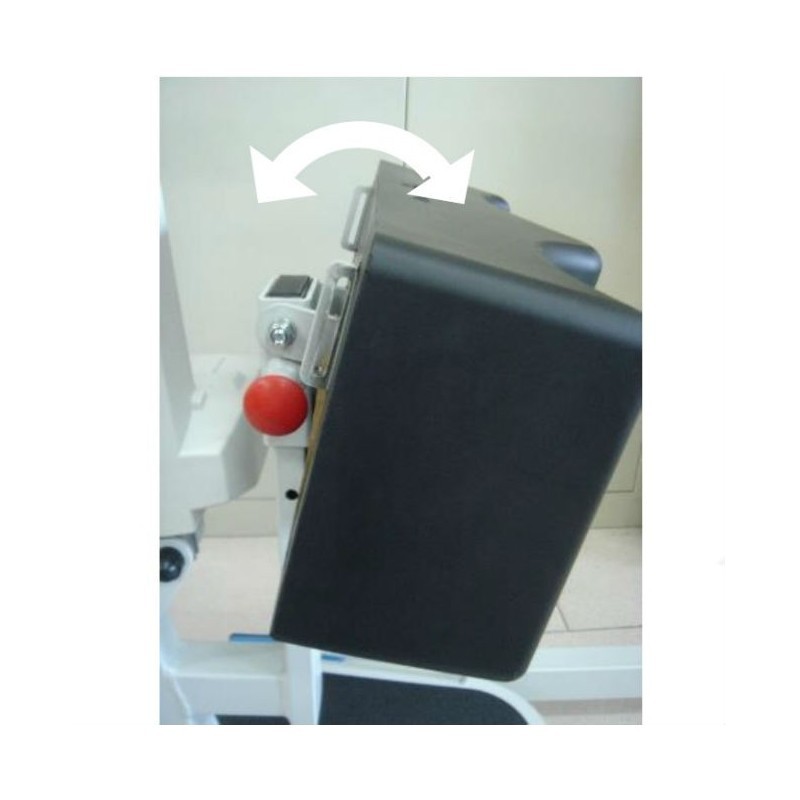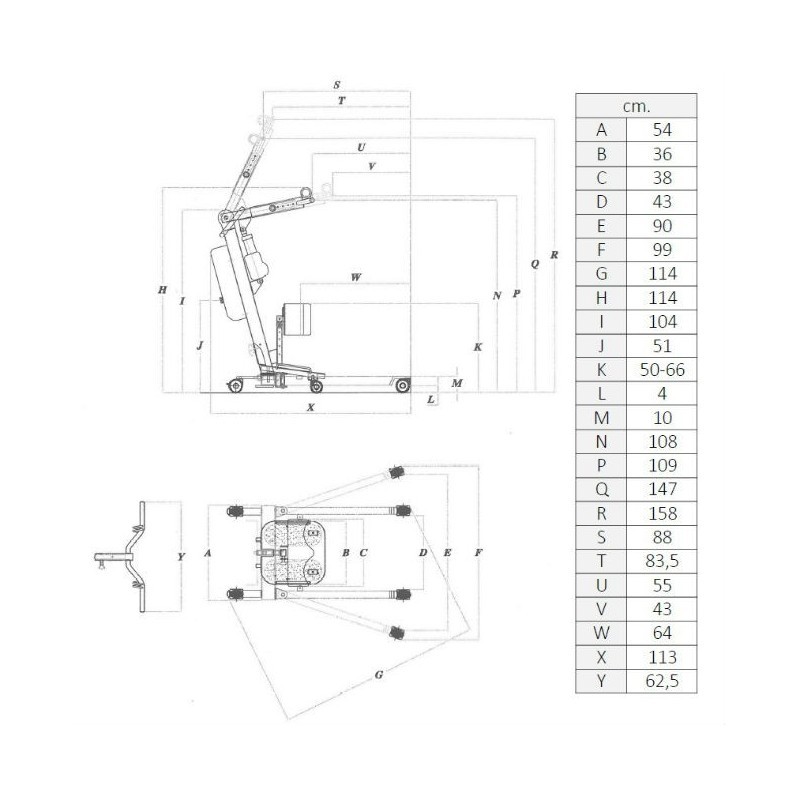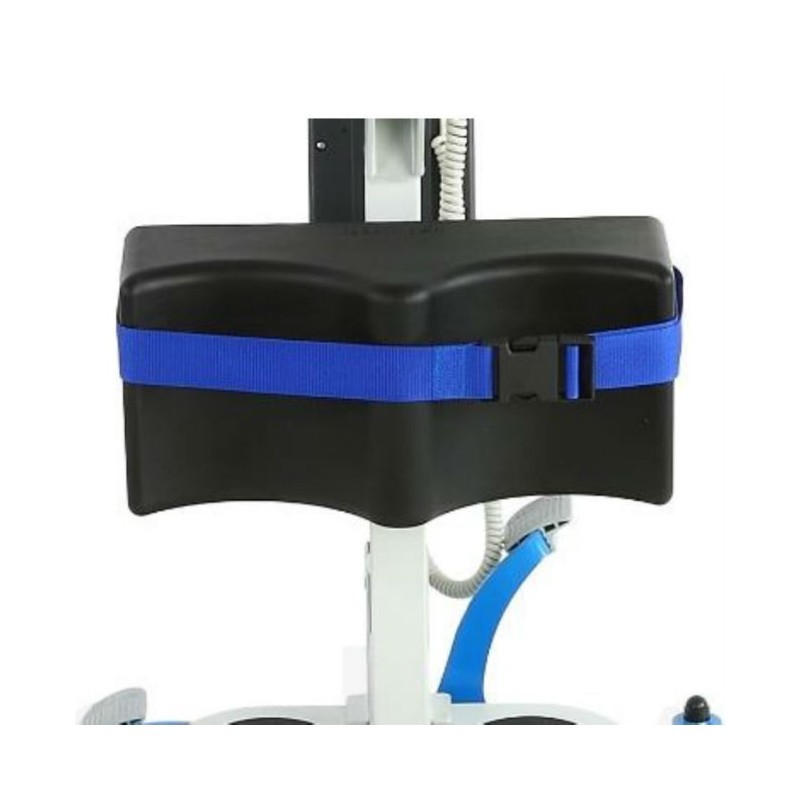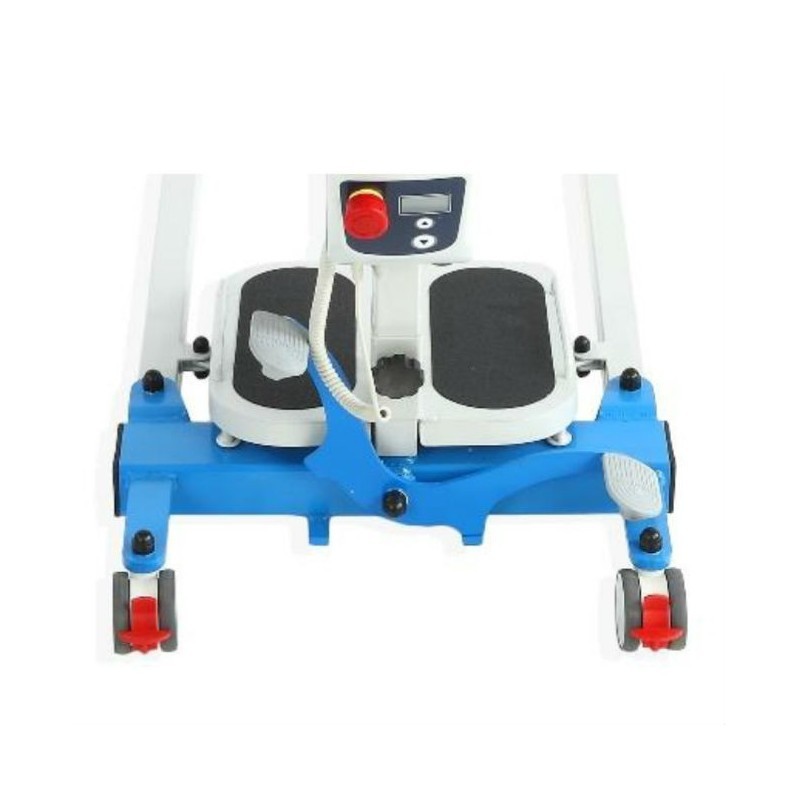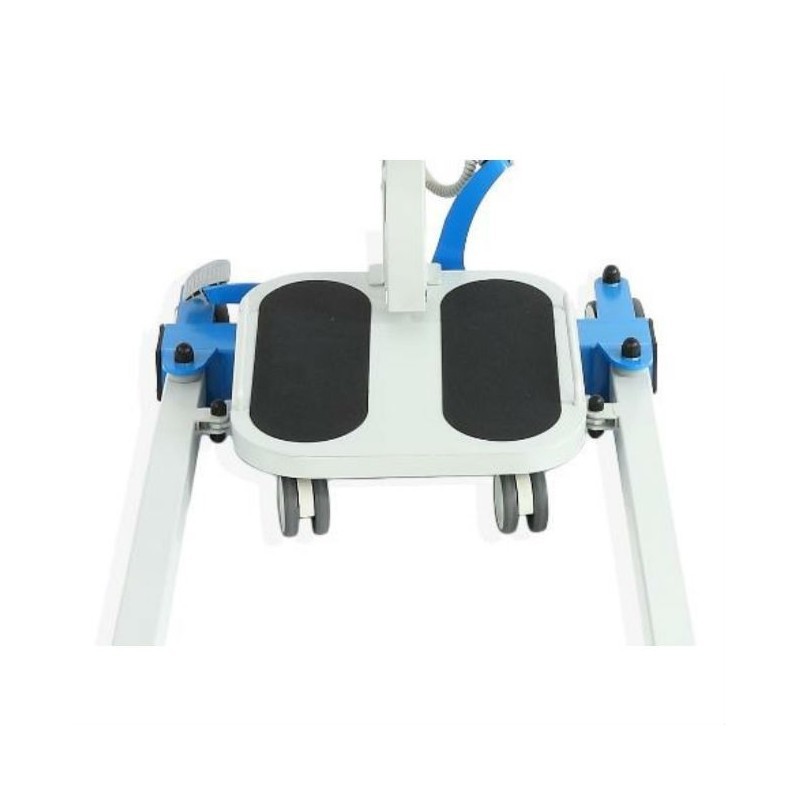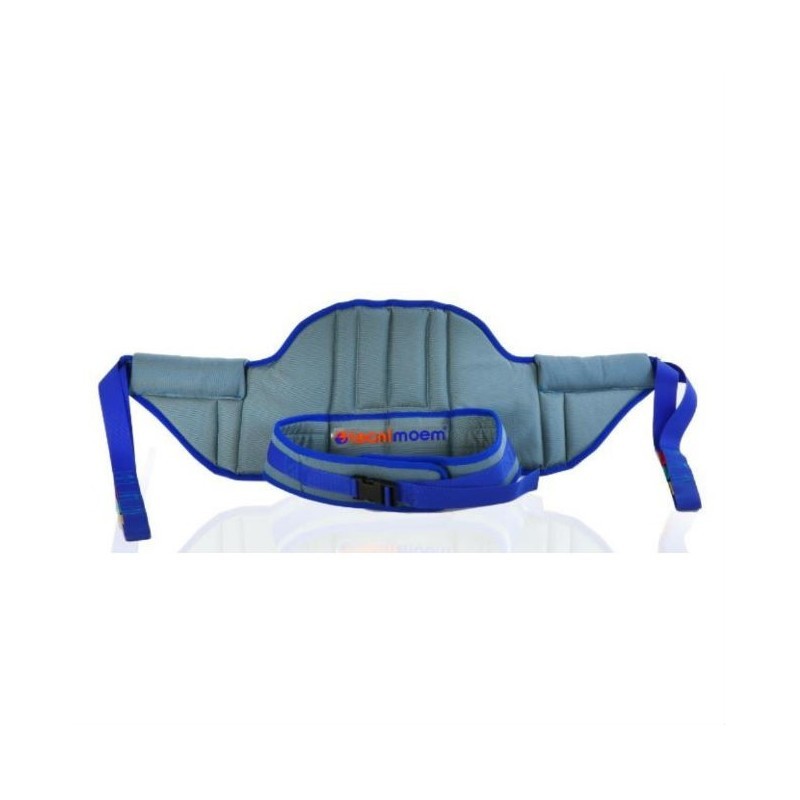 Powerlift Up 1 standing hoist
Powerlift Up 1 standing hoist is intended for the incorporation and/or descent of patients from a sitting position (chair, toilet, bed, wheelchair) to a standing position allowing short transfers in a hospital, residential or home setting. Its small footprint and design offers outstanding safety, functionality, handling and reliability.
This hoist is perfect to carry out incorporations and transfers of users. Small dimensions that allow great handling. Safety, reliability and functionality for users and caregivers. Spanish manufacturing that ensures the highest quality standards. Size M harness included. Powerlift Up 1 standing hoist must always be handled by qualified personnel (never by the user himself) and with users who have some mobility and holding capacity in the lower extremities. For safety reasons, the patient should always wear footwear.
The accessories are ergonomically designed to adapt to the needs of each patient, and can be removed if necessary (footrest, lower leg support, etc....). Powerlift Up 1 standing hoist is small footprint and design offers outstanding safety, functionality, handling and reliability. Powerlift Up 1 standing hoist is also a standing diaper changing hoist suitable for use with patients weighing up to 200 kg.
Measures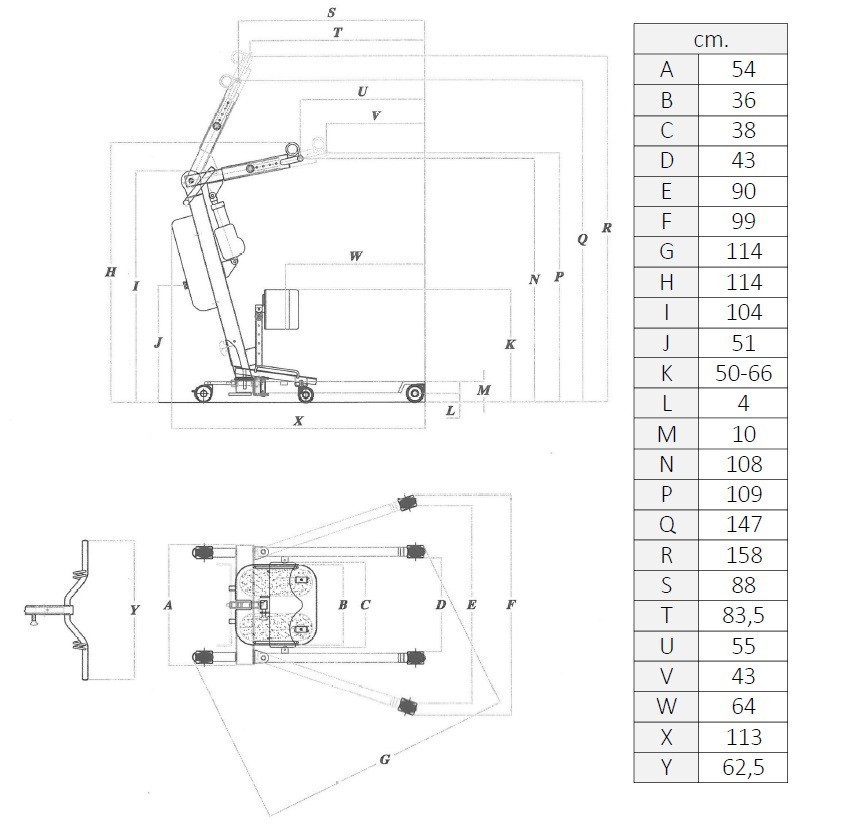 Technical specifications - Powerlift Up 1 standing hoistt
+ Maximum load capacity 200kg
+ Hight: Maximum 114cm, mínimum 158cm
+ Large 113cm
+ Actuator manually removable.
+ Audible low level battery alarm.
+ LCD screen with battery
+ Control box with emergency stop button.
+ Control through box control
+ Possibily to consult the battery by USB
+ Arm with five positions
+ Straps and harnesses included reaks on the rear end wheels.
+ Detachable in two sectors.
+ Easy to transport and store.
+ Epoxy-polyester coated steel structure.
+ Mast design that keeps liquids from getting inside the structure.
+ Base structure that provides a greater stability and safety.
+ Electronic parts meet EN-60601-1 and EN-60601-1.2 standard.
+ Electric protection IP X4
1.035,00€
(10% VAT included)
Free Shipping in Spain (peninsula).
Our physical store is located at Calle Cavanilles 7, 28007 Madrid.
Secure SSL Purchase (+info)
Returns: 15 days.
Need any assistance? Contact us +34 915701682
Financing:

Cetelem
From 3 to 60 months
Calculate your fee
Maximum load (including sling): 200kg.
Height: Minimum 114cm; Maximum 158cm
Length: 113cm
Turning space on itself (turning diameter): 114cm
Crane weight: 40Kg
  - Support set 15.5Kg
  - Mast / arm assembly 16.3Kg
  - 5Kg footrest platform
  - Kneerest 3,2Kg
Drive forces:
  - Finger <5N
  - Hand / arm <105N
  - Foot <300N
Noise level: <55Dba
Protection degree of electrical parts: IPX4
Manually removable motor
Epoxy-polyester coated steel frame
Remote control with cable and magnet
* Data provided by the manufacturer.
Warranty: 2 years and 6 months on the batteries
10% VAT and transport included
Free shipping for orders sent to mainland Spain. Contact us for orders shipped to the Spanish islands and other countries.