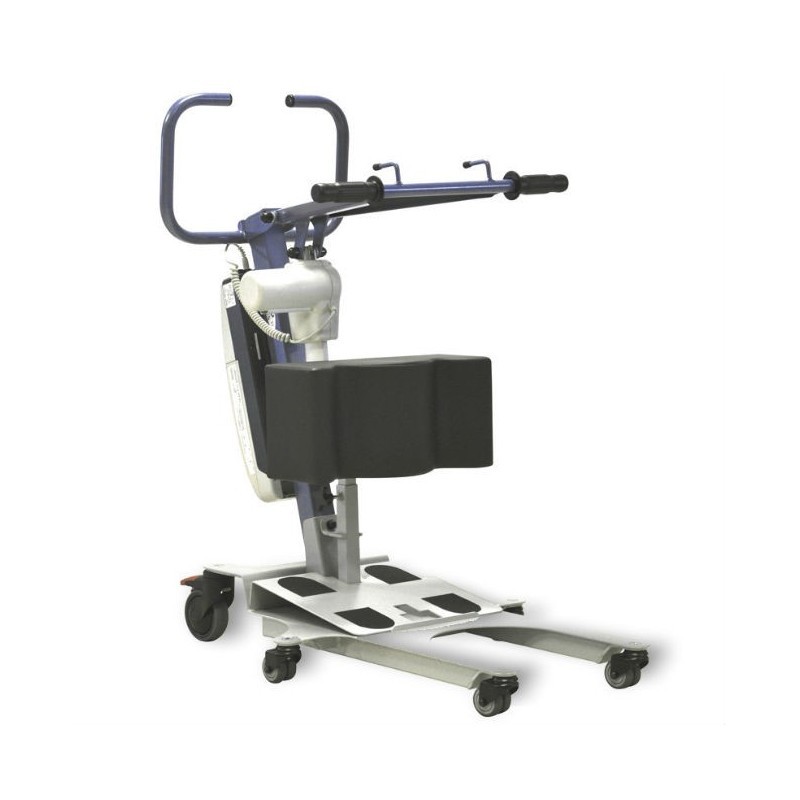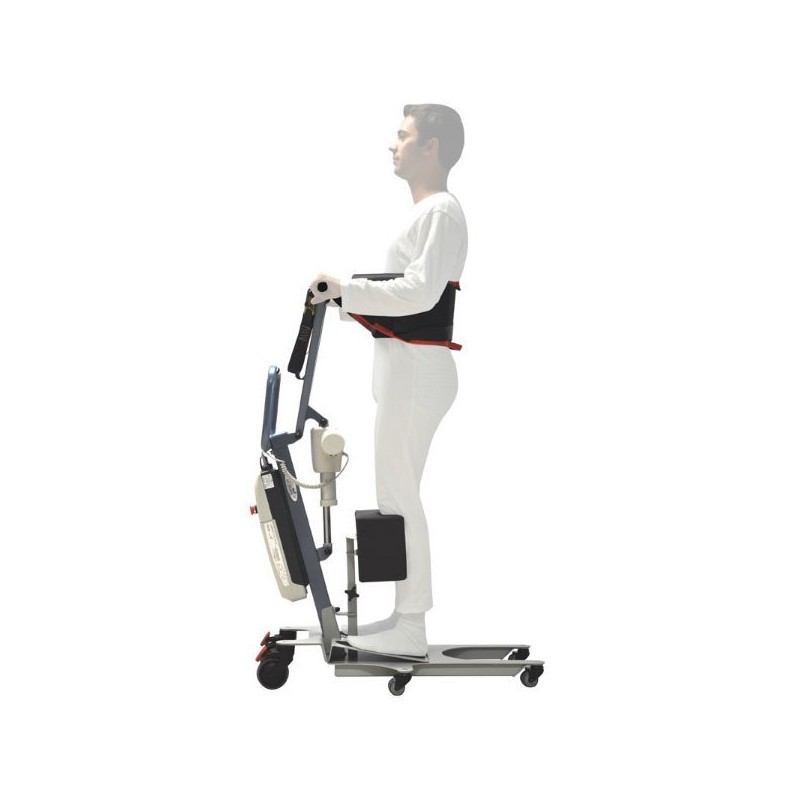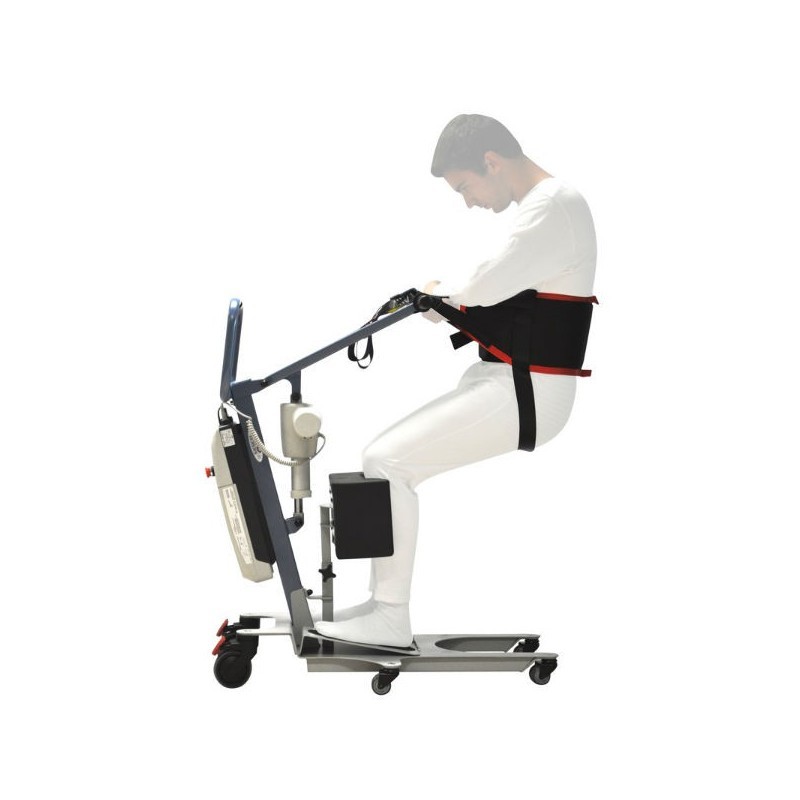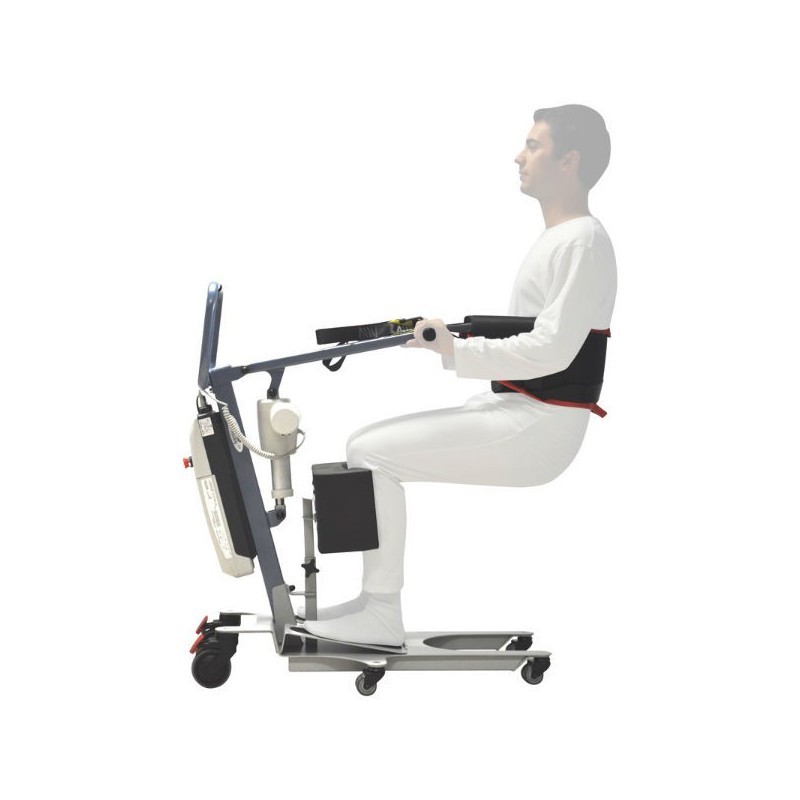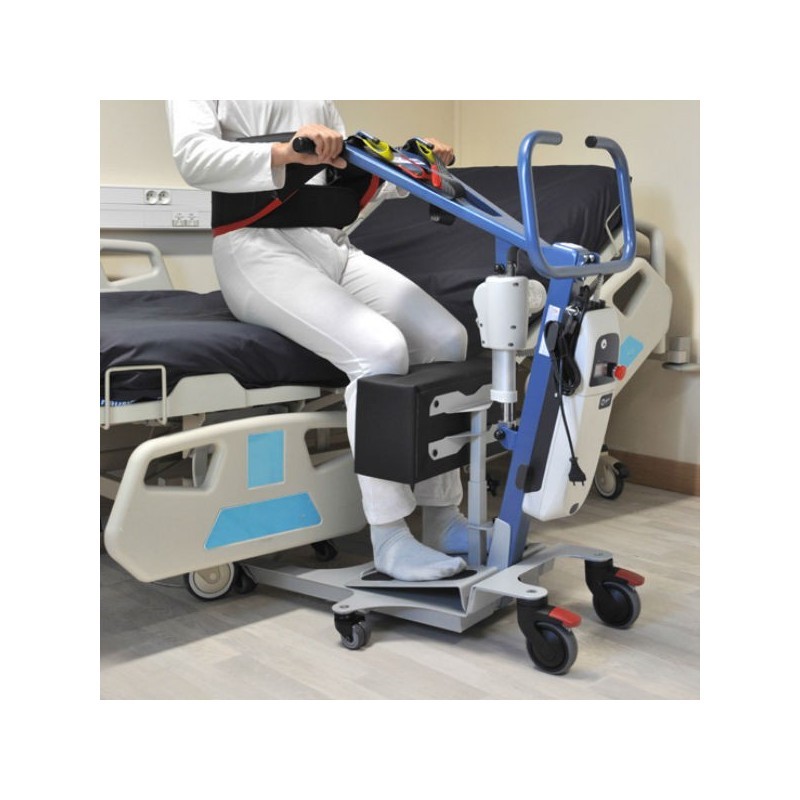 Way Up standing hoist
Way Up standing hoist is the smallest and lightest Standing and diaper changing hoist available in the market. It is very easy to maneuver. Ultra compact, 82 cm long by 57 cm. wide and weighing just 28 kg. make it an extremely maneuverable and versatile standing hoist. Includes a standing sling.
Features - Way Up standing hoist
New version of the Way Up 2015 hoist with lifting capacity of up to 150Kg. and possibility of adjusting the inclination of the platform of the footrests for greater comfort and safety of the user. Among its many applications: dressing, changing diapers, using the toilet, getting in or out of a car, moving the chair to bed and vice versa... and everything in an easy and simple way, in fact, by pressing a button on the remote from distance.
No matter the size of the vehicle, thanks to its compact dimensions and lifting capacity, the Way Up standing hoist allows easy access. (Except for cars that are too high, like 4x4s).
Dimensions - Way Up standing hoist
- Maximum weight: 150 kg.
- Hoist weight: 28 kg.
- Total length: 82 cm.
- Total width: 57 cm.
- Height: 104 cm.
Sling specs - Way Up standing hoist
+ CE certification
+ Class I medical device
+ Polyester construction
+ Washing temperature: 70º
+ Chest circumference: 90/115 cm
+ Size M: Chest circumference: 90 / 115cm; Height: 25cm; Width: 92cm
+ Size L: Chest circumference: 115 / 140cm; Height: 29cm; Width: 106cm
+ Size XL: Chest circumference: 140 / 165cm; Height: 33cm; Width: 120cm
A standing hoist is used by users that have lost balance or strength to stand independently. However, it's important the user has the ability to weight-bare e.g. support their own body weight using their legs with supportive assistance.
Many people need assistance to do simple task which we take for granted such as going to the toilet with dignity. The standing hoist is an aid that has revolutionised the way in which service users are handled and assisting care professionals to lift with minimal strain or pain. They are an excellent solution, affordable and long lasting.
1.610,00€
(10% VAT included)
Free Shipping in Spain (peninsula).
Our physical store is located at Calle Cavanilles 7, 28007 Madrid.
Secure SSL Purchase (+info)
Returns: 15 days.
Need any assistance? Contact us +34 915701682
Financing:

Cetelem
From 3 to 60 months
Calculate your fee
Maximum weight: 150 kg.
Hoist weight: 28 kg.
Total length: 82 cm.
Total width: 57 cm.
Height: 104 cm.
* Data provided by the manufacturer.
Warranty: 2 years and 6 on the batteries
10% VAT and transportation included
Free shipping for orders shipped to Peninsular Spain. Please contact us for orders shipped to the Spanish islands and to other countries.