Luggie Elite Deluxe L02 4AS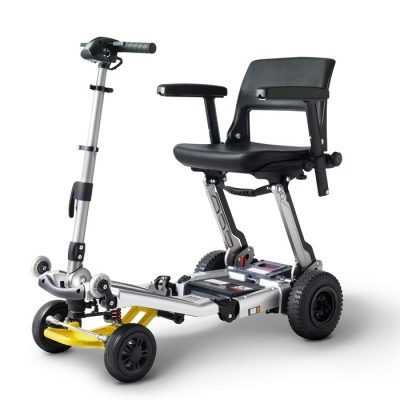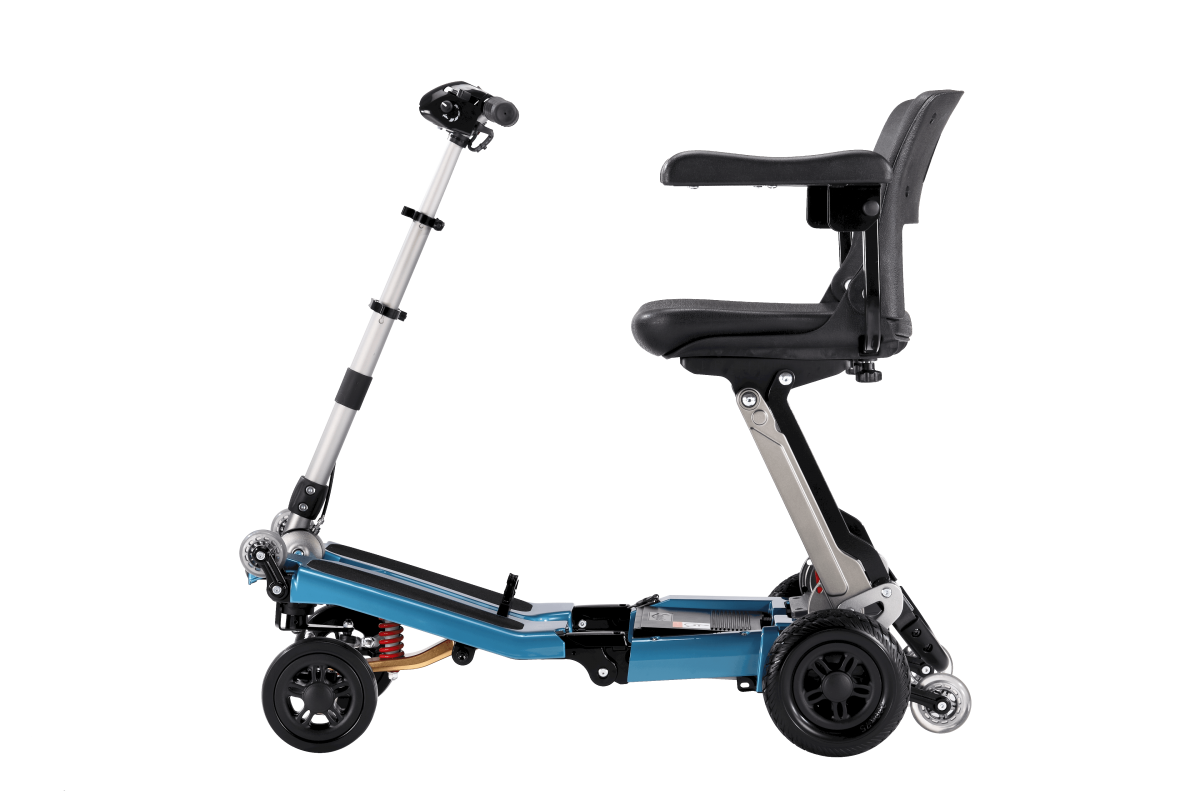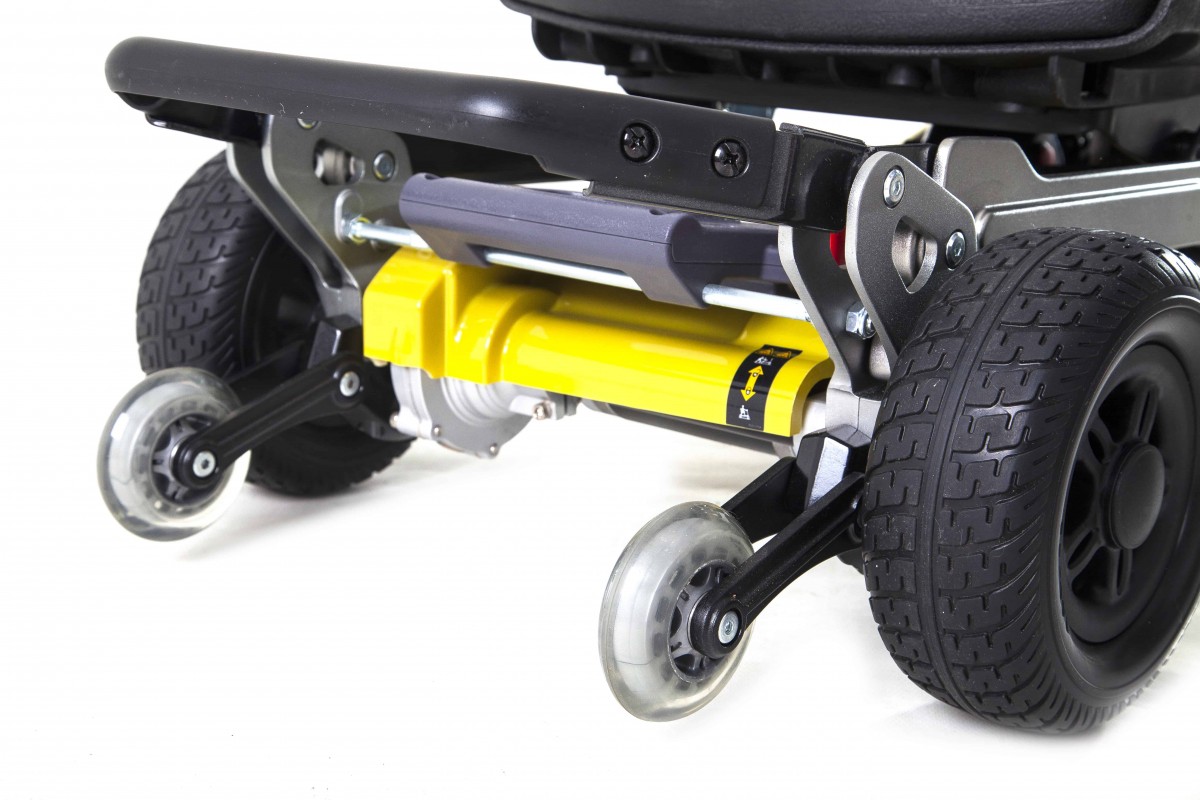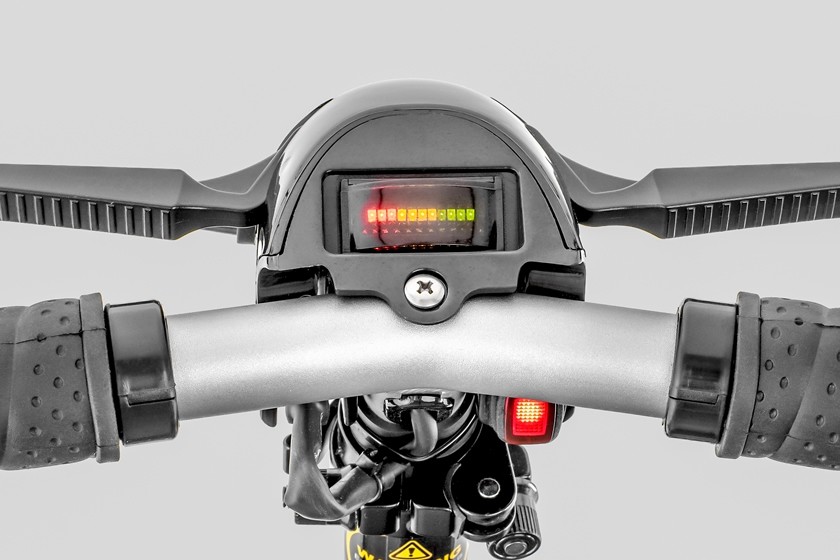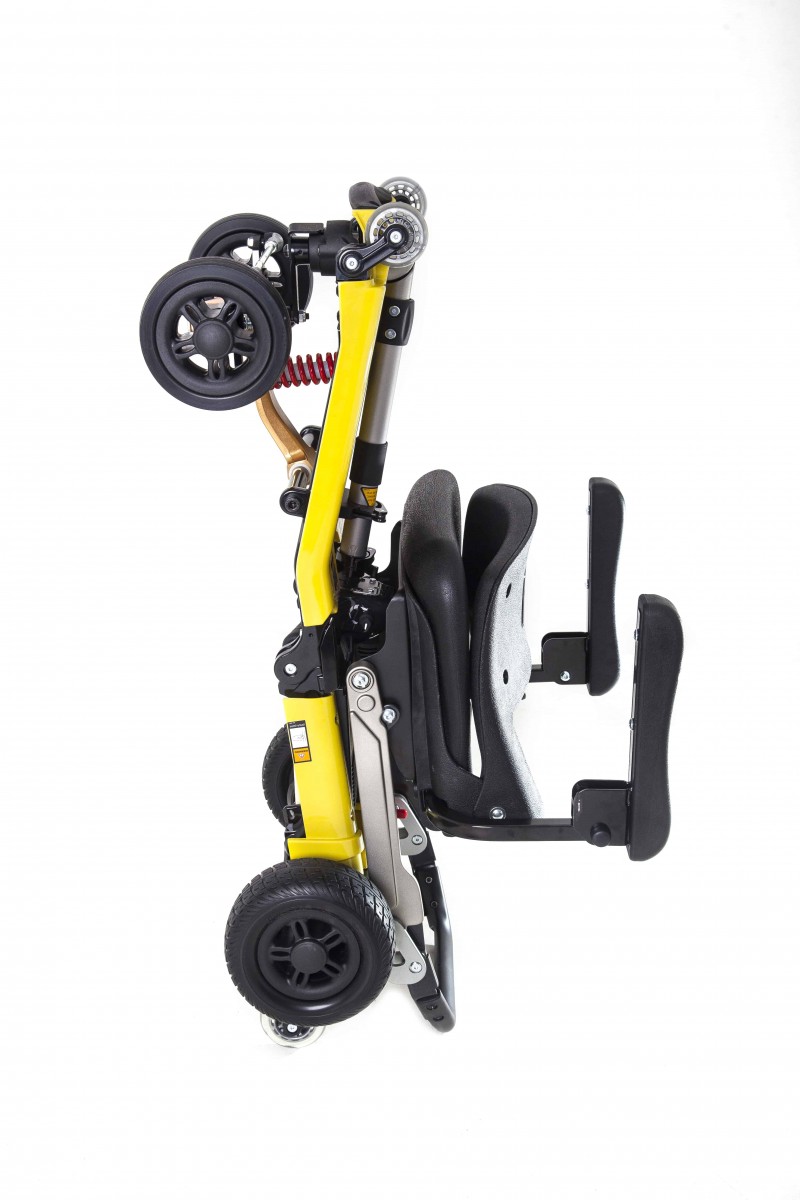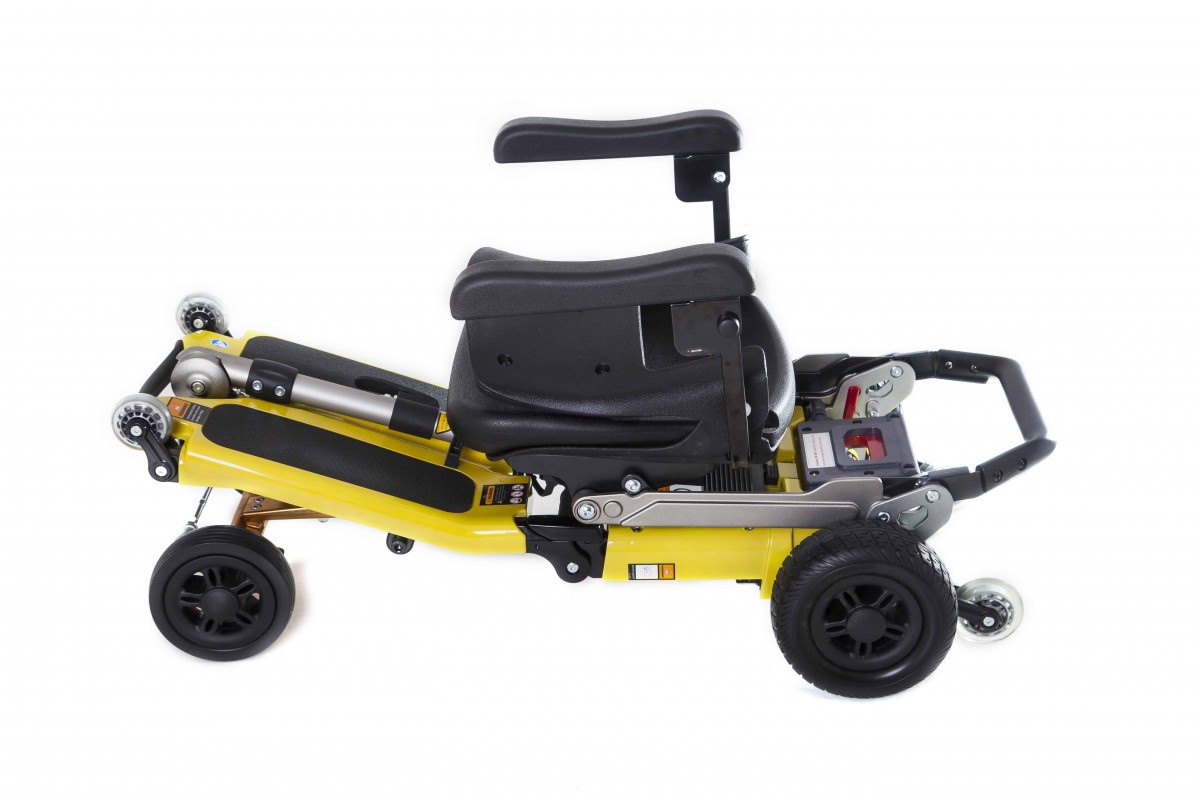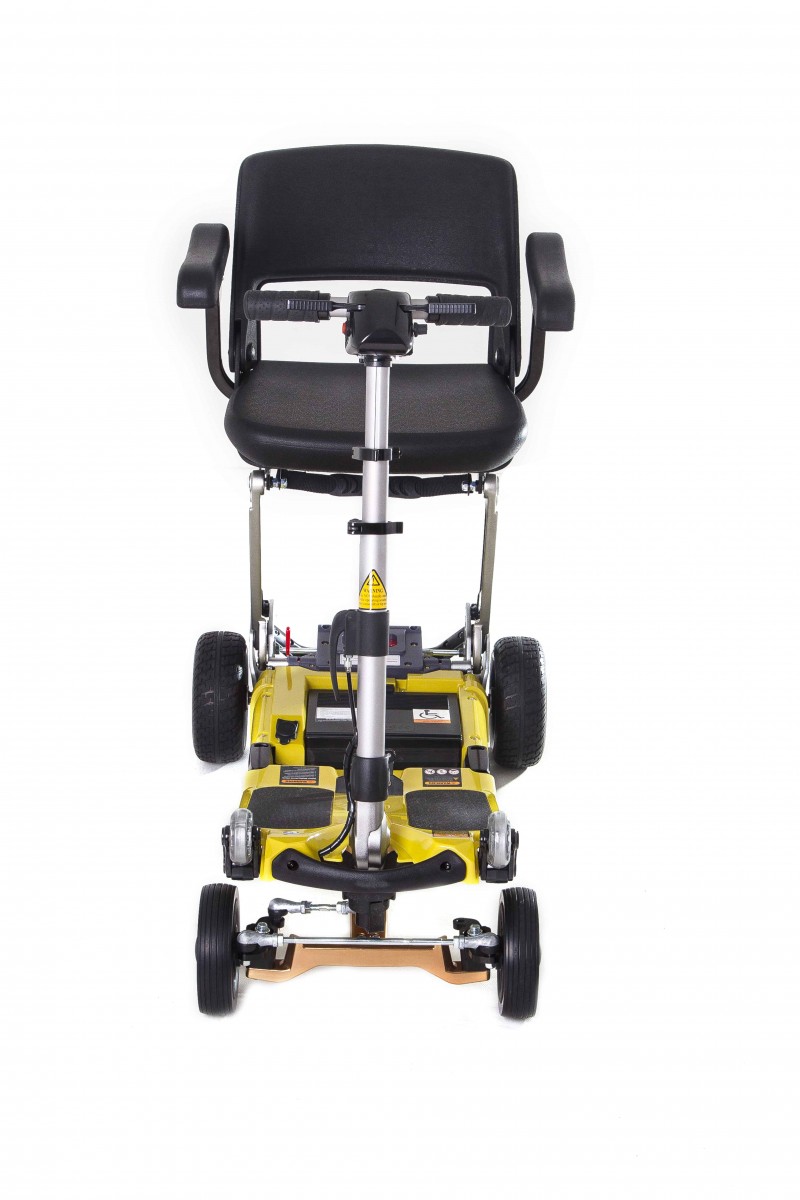 Luggie Elite Deluxe L02 4AS
The Luggie Elite Deluxe L02 4AS folding and lightweight mobility scooter has been designed with the user in mind. Smart fold, easy go.
The Luggie Elite Deluxe L02 4AS includes advanced and deluxe features providing you with the potential to regain your freedom and independence. Upgrade from the Elite to the Elite Deluxe and enjoy riding in comfort, style and quality. The Luggie Elite Deluxe L02 4AS comes with Rear pneumatic tire as an option.
Start your journey Today with a limited edition Luggie Elite Deluxe. The Deluxe mobility scooter is one of the kind scooter with one of the best features of the Luggie series, with front suspension and solid tires (Rear pneumatic tyre option). For those who want hightened stability and a more comfortable ride, this is the scooter to choose.
The Luggie Elite Deluxe L02 4AS really brings with it a new look to the range! This strong and robust scooter allows users to confidently manoeuvre quickly and easily with its wider front wheel base. Feel poised on the solid four wheeled frame when cruising out and about on various terrains.
The Luggie Elite Deluxe L02 4AS Folding Mobility scooter shares many of the design features and benefits of the Elite but exudes luxury and new technology to provide an enhanced user experience. The Elite Deluxe will carry up to 22.8 stone and travel up to an impressive 18 miles! Fitted with front wheel suspension adds to the comfort of the Elite Deluxe giving you the opportunity to test out the exceptional range. This scooter comes complete with the most technologically advanced battery in the range, ensuring you reap all the benefits of the Luggie Scooter. The 16.5A battery makes the Elite Deluxe L02 4AS a market leader in terms of the range from a single lightweight removable Lithium Ion battery. Along with Larger solid PU tyres offering improved grip and stability the opportunities for new adventures is endless!
Due to its front suspension and rear tires (optional), the Luggie Elite Deluxe L02 4AS is the portable scooter that one would like take on a trip when facing uneven surfaces. The scooter has a great and wide wheel base, and rear pneumatic tires (optional). It is a great folding scooter for going over cobblestones, traversing paths, going over grass and gravel. It is a very easy mobility scooter to get in and out of a car. The Luggie Elite Deluxe L02 4AS folding Mobility scooter is a good companion for airline travel.
Available in a new sophisticated range of colours which includes ocean blue, mustard yellow, titanium grey and silver. It is clear to see the pure quality of this Luggie scooter and why it deserves its namesake "Deluxe".
Luggie Elite Deluxe L02 4AS - Benefits
+ Folds compactly for ease of transport & storage
+ Battery removes easily
+ More leg space and a comfortable wide seat
+ Adjustable steering height and angle
+ Rear pneumatic tire option
+ Advanced Appereance: LED display to keep track of your battery life. Extendable handlebars added comfort.
+ High-Tech design: The Elite Deluxe scooter is with suspension on the front wheels, giving the mobility scooter a softer ride over bumpy surfaces.
+ Soft seat: Wider seat for added comfort
+ Easy city accessibility: If mobility scooters become more common, it will greatly improve their lifestyle and standard of living.
+ More Heavy Duty than Standard Luggie
+ Airline Safe
+ Redesigned Frame for Extra Durability
+ Newly Extended Handlebars for Better Ergonomics
+ Quick folding and un-folding
+ Folded scooter conveniently rolls along like a travel suitcase
Features
+ User load up to 22.8 stone
+ Larger motor
+ Wider seat for added comfort
+ Extendable handlebars
+ LED display to keep track of your battery life
+ Fitted with adjustable armrests (width)
+ Bigger range upto 18 miles
+ Available in 4 colours
+ 10,5 / 16,5 Ah battery
+ Front wheel suspension
+ Larger Solid PU back tyres
+ Larger anti-tip wheels
Luggie Elite Deluxe L02 4AS can fold into the flat position for optimal transport. However, due to the wider wheels for greater stability, as well as the suspension for a more comfortable riding experience, this model cannot fold into the suitcase position. We find that whether you are taking the Luggie on a plane to your favorite destination or just putting it in your car for a getaway or to do some errands, the flat position is always the best position to keep the Luggie for transport. Your Luggie is best protected in this position as the seat protects the top console when the handlebars are lowered into the deck.
We invite you to see all the features of the Luggie Elite Deluxe L02 4AS folding scooter watching the following VIDEO
3.370,00€
(21% VAT included)
REMEMBER: If you have a disability certificate greater than 33% degree, you are entitled to a VAT reduction on this product.
Free Shipping in Spain (peninsula).
Our physical store is located at Calle Cavanilles 7, 28007 Madrid.
Secure SSL Purchase (+info)
Returns: 15 days.
Need any assistance? Contact us +34 915701682
Financing:

Cetelem
From 3 to 60 months
Calculate your fee
Max Load: 145kgs 320lbs (22.8 stone)
Range: Up to 29.26km/18.28 miles*
Total Weight (excl. batteries): 28.8kg/ 63.4lbs
Battery weight: 2.4kgs/5.2lbs
Front ground clearance 12cm/4.75inches
Lowest point: 4.5cm/1.77 inches (Motor)
Turning Radius: 92.5cm/36.4inches
Maximum Speed: 6.4km/4mph
Battery: 10,5 / 16,5 Ah Li-ion
Incline: 6 degrees
Folded Dimensions:
H 39 cm x W 51.5cm x L 99.5cm
H 15.35" x W 20.28" x L 39.17"
Assembled Dimensions:
H 83-88cm x W 51.5cm x L 99.5cm
H 32.67"-34.65" x W 20.28" x L 39.17"
Colours: Mustard Yellow
* Data provided by the manufacturer.
Warranty: 2 years and 6 month on the battery
21% VAT and transportation included
Free shipping for orders shipped to Peninsular Spain. Please contact us for orders shipped to the Spanish islands and to other countries.
Reduced VAT rate (4%) will be applied to customer provided 33% disability certificate (or higher degree)