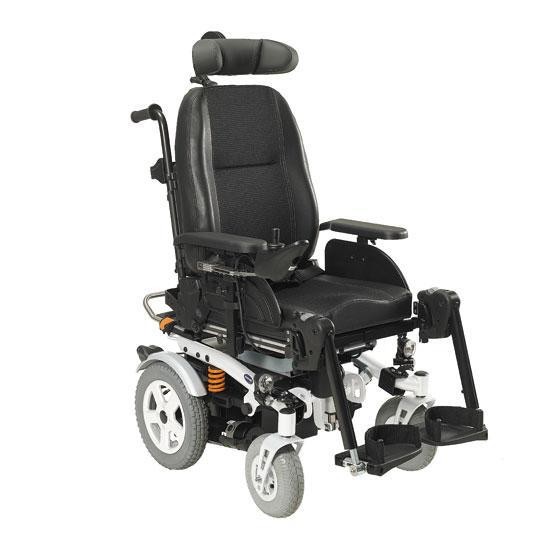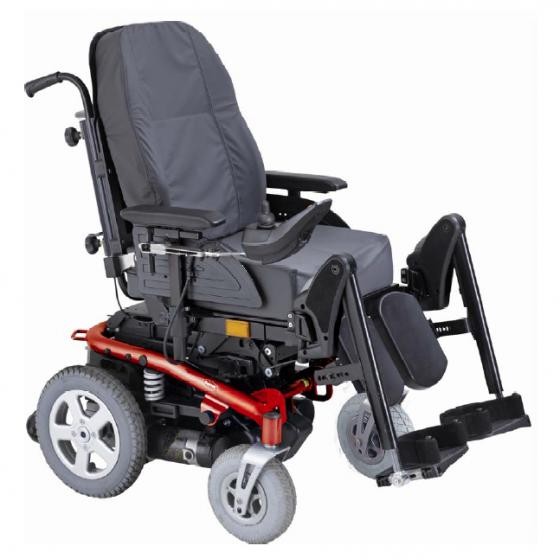 Invacare Bora
Compactness and transportability make the Invacare Bora Power chair an ideal companion, no matter where you want to go. The performance of the Bora in terms of speed and driving experience is unique on this type of wheelchair. Thanks to its modular concept, the Bora is extremely quick and simple to service as well as being easy to transport.
The INVACARE Bora power chair is a rear driving electronic chair with fixed chassis and a chair that can be used both indoors and outdoors.
The Bora Power Chair chair will surprise both for its power and its easy dismantling, which permits it to fit in the smallest of boots without the necessity for a ramp.
The new SSD motors combined with gel batteries of 40 Ah supply a range of 10% more and therefore is easier to maintain.
The other highlight to be found is the folding back rest of the seat.
Technical information of the Bora Power Wheelchair: With both the dimensions and the technical features of the standard Bora model, we can emphasise its SSD motors of up to 10 km/h, its seat width of 59 cm (in the earlier version) and its detachable batteries in order to achieve easy access to the electronics.
The main measurements of the INVACARE Bora Power Wheelchair are of a total longitude between 116-121 cm, a total weight of 98 kg (aprox. depending on the configuration), with a capacity to support a maximum weight of up to 130 kg.
Its gel batteries are of 40 Ah and its gyratory radius is of 160 cm (163 cm with elevation) achieving a range of 30 km.
3.150,00€
(10% VAT included)
REMEMBER: If you have a disability certificate greater than 33% degree, you are entitled to a VAT reduction on this product.
Free Shipping in Spain (peninsula).
Our physical store is located at Calle Cavanilles 7, 28007 Madrid.
Secure SSL Purchase (+info)
Returns: 15 days.
Need any assistance? Contact us +34 915701682
Financing:

Cetelem
From 3 to 60 months
Calculate your fee
Seat width ; adjustable between 44 and 48 cm .
Seat depth ; Standard 46, 41 or 51 to choose from .
Height floor / seat: 46 cm .
Backrest height ; standard ; Optional 48; 54 cm.
Height armrest ; adjustable between 29 and 36 cm .
tilting ; 0º -20º .
Relinación support ; -2 °, 10 °, 22 °, 34 °.
Total width; Depending on the width of the wheels between 59 and 62 cm .
Total height: 94 cm .
total length: 1,16 m .
total length without footrest: 84 cm .
Total weight; 98 kg
Maximum user weight: 130 kg .
batteries: 40 Ah .
Degree of maximum slope: 18 % .
maximum range: 30 km .
Maximum speed: 10 km an hour.
Available Colours; Black , Transparent Blue, Electric Red and Metallic Grey
* Data provided by the manufacturer.
Warranty: 2 years and 6 month on the battery
10% VAT and transportation included
Free shipping for orders shipped to Peninsular Spain. Please contact us for orders shipped to the Spanish islands and to other countries.
Reduced VAT rate (4%) will be applied to customer provided 33% disability certificate 33% (or higher degree)