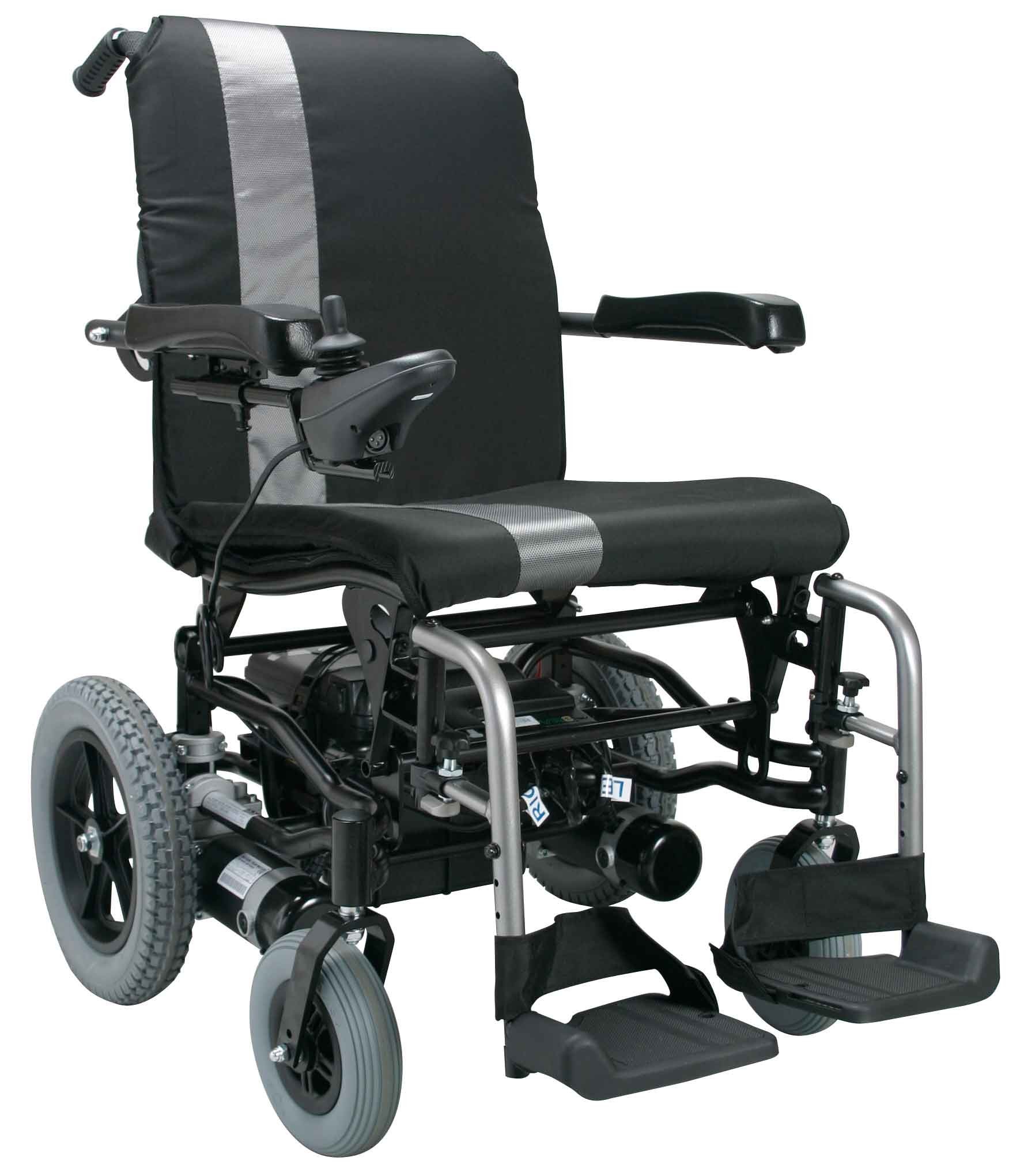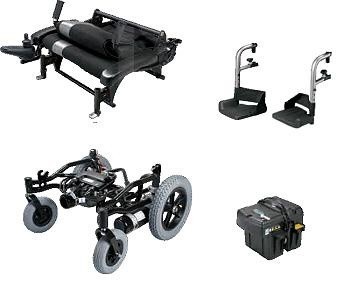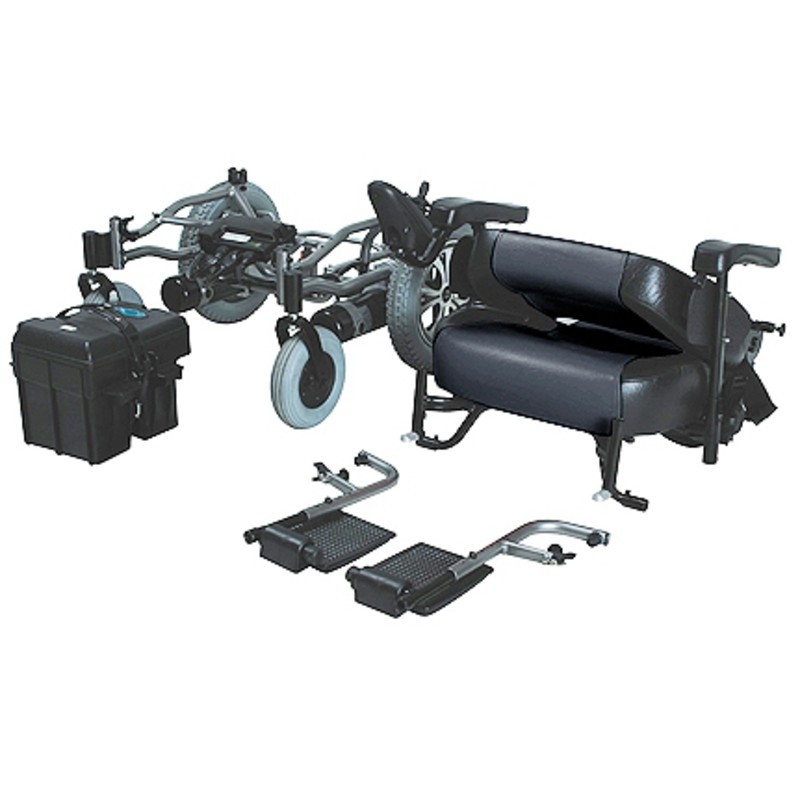 Karma Ergo Traveller power chair
Karma presents the Karma Ergo Traveller powered wheelchair, Karma Mobility is a leading specialist in the mobility equipment industry so expect the best from the products that are available.
The Karma Ergo Traveller powered wheelchair is a fantastic mobility product designed and built with the user in mind; lightweight, compact and easy to use. The Karma Ergo Traveller combines comfort, power & manoeuvrability which means it?s great for both indoors and outdoors. As the Ergo Traveller powered wheelchair breaks down into three pieces it is easy to transport and store when necessary.
The concept behind the design of the power chair was to make it as light as possible and convenient to transport.
The Karma Ergo Traveller powered wheelchair can be taken apart quickly and easily into four manageable components. The heaviest part weighs just 24kg. The quick release battery box has a convenient charging point built into it, which allows the batteries to be charged away from the power chair.
The The Karma Ergo Traveller has the new S-Eego seat system (intelligent s-shaped ergonomic seating) provides efficient pressure relief by spreading weight over a greater area, at the same time provides stability and reduces sliding.
Features of the Karma Ergo Traveller
- Quick release seat and batteries for staorage or transportation
- Durable aluminium frame
- Depth adjustable footrest hangers.
- Heaviest part weighs 24kg (53lbs)
- 18Ah batteries
- Breaks up into three easy to carry pieces
- Ergonomic seat system provides comfortable seating.
- Wipeable upholstery.
- Height adjustable and flip back armrest.
- Adjustable backrest angle.
- Height adjustable footplates.
- Right or left hand joystick control positions
Optional
- Carercontrol
- Dual control
- Footboard
- 22Ah batteries
For more details about the Ergo Traveller powered chair please watch the following VIDEO
2.043,00€
(10% VAT included)
REMEMBER: If you have a disability certificate greater than 33% degree, you are entitled to a VAT reduction on this product.
Free Shipping in Spain (peninsula).
Our physical store is located at Calle Cavanilles 7, 28007 Madrid.
Secure SSL Purchase (+info)
Returns: 15 days.
Need any assistance? Contact us +34 915701682
Financing:

Cetelem
From 3 to 60 months
Calculate your fee
Batteries: (2 x 12V x 18Ah). 22Ah batteries are optional
Weight: 49 Kg
Dimensions (length x width x height): 103 X 62 X 94
Dimensions collapsed (length x width x height): 68 x 60 x 65
Maximum loading capacity: 115 Kg
Engine Type: 200W X 2
Maximum speed: 6 km/h
urning radius: 82,5
F/R Wheels: F:200x50mm / R:12.5"x2.25"
Max. Slope: 8º
Travel range: 18-20km
*Data provided by the manufacturer
Warranty: 2 years and 6 months on the batteries
10% VAT and transportation included
Free shipping for orders shipped to Peninsular Spain. Please contact us for orders shipped to the Spanish islands and to other countries.
Reduced VAT rate (4%) will be applied to customer provided 33% disability certificate 33% (or higher degree)