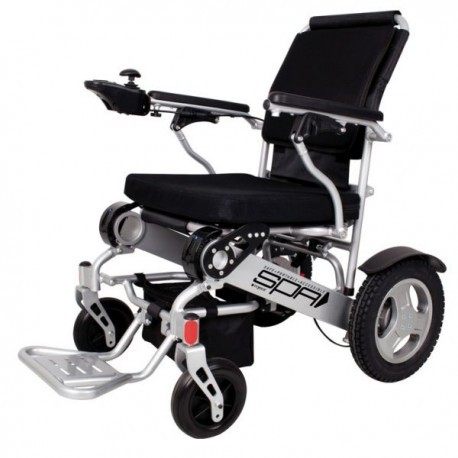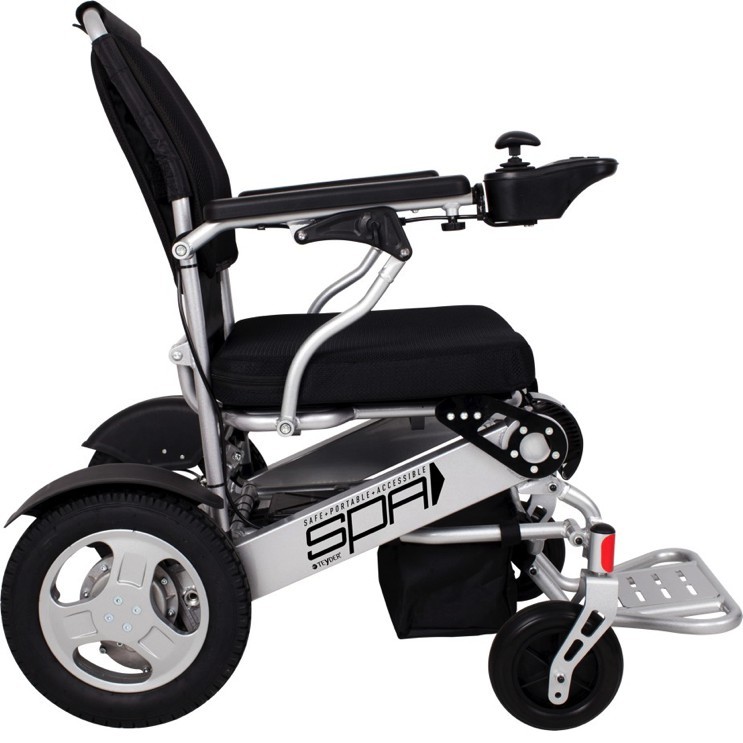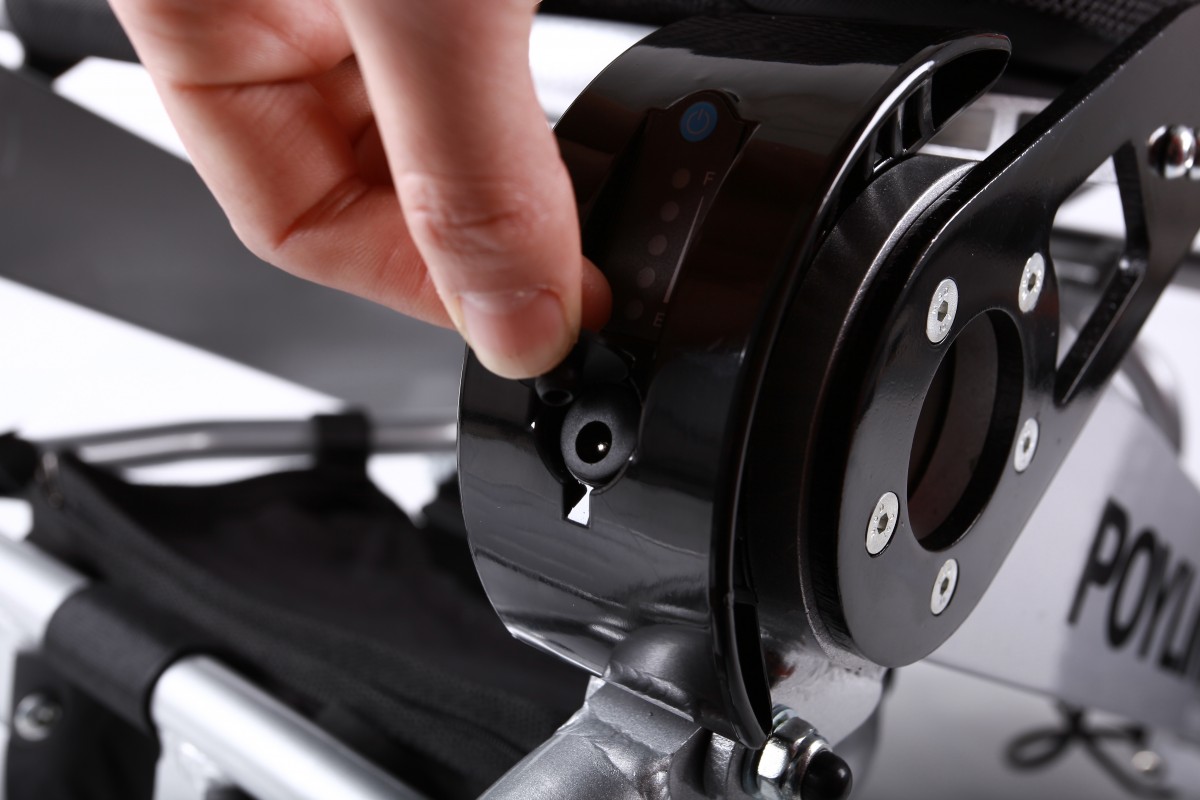 Teyder SPA Folding Power Chair
The Teyder SPA folding wheelchair is very light, versatile and is the narrowest on the market. So it is perfect for small spaces and you will not have problems in elevators or going through doors. Made in aluminum.
Its backrest is foldable and its armrests are foldable and It's an all-terrain chair. Its ground height is 11.5 cm, which saves most everyday obstacles. It folds in less than 5 seconds and is very easy to transport thanks to its compact folding. It incorporates 2 6AH lithium batteries. His 2 Motors are direct of 250W without need of maintenance (without brushes). They are also silent.
The SPA folding wheelchair is a heavy duty lightweight power wheelchair also suitable for bigger users. It is powerful, comfortable, faster and easier to open/fold.The loading capacity of this chair goes up to 180kg.
Over the years this wheelchair has been upgraded and improved in order to meet the highest standard within this lightweight category. This model has helped to improve the quality of life of many users with limited mobility.
The SPA folding wheelchair offers many facilities in everyday life. Beneath your seat is a document holder to store what you need. You can choose whether the joystick is on the right or on the left.
Features
Frontal control to check the batteries life, for visual check of the client at all times. It works with one or two batteries that can be charged both in the chair and outside it.
Ideal for transport by car, train or plane.
Made of lightweight aluminum
Seat and backrest of high quality and resistance, removable and washable (to more than 95º).
Anti-puncture wheels, with suspension.
Folding footrest.
Joystick 360º.
Height of the floor 11,5cm, allows to be all-terrain.
Silent motors
With bag keeps documents under the seat.
Possibility of placement of command for companion.
This chair is available in two colors: silver or black.
You can also choose various accessories to incorporate (coasters, batteries, cover, etc).
Discover more about the SPA folding wheelchair in the following VIDEO .
3.025,00€
(10% VAT included)
REMEMBER: If you have a disability certificate greater than 33% degree, you are entitled to a VAT reduction on this product.
Free Shipping in Spain (peninsula).
Our physical store is located at Calle Cavanilles 7, 28007 Madrid.
Secure SSL Purchase (+info)
Returns: 15 days.
Need any assistance? Contact us +34 915701682
Financing:

Cetelem
From 3 to 60 months
Calculate your fee
Weight Capacity: 180 kg
Maximum speed: 6 km/h
Range up: 25 km
Turn radius: 90 cm
Motor: 24V 250W
Battery: 2 x 6 Ah Litio / Lithium
Charger: 24 V / 2 Ah
Charging time: 6-8 h
Gradient: 12º
Total weight with battery: 26,5 kg
Dimensions: 99 mm. x 59 mm. x 92 mm.
Folded dimensions: 37 mm. x 59 mm. x 78 mm.
Brakes: Intelligent electromagnetic brakes system to ensure user safety
Colors: silver or black.
*Data provided by the manufacturer
Warranty: 2 years and 6 months on the batteries
10% VAT and transportation included
Free shipping for orders shipped to Peninsular Spain. Please contact us for orders shipped to the Spanish islands and to other countries.
Reduced VAT rate (4%) will be applied to customer provided 33% disability certificate 33% (or higher degree)